Here is why Lisa Bonet left 'A Different World'
- Debbie Allen, actress and director, reveals the reason why Lisa Bonet left the cast of "A Different World".
- Debbie says when it came to Bill's on-camera wife and children, he was 'possessive in a way'.
- Cosby had a vision and it was difficult for him if anything interrupted that creative vision. 
Debbie Allen, 67-year-old actress and director, best known for her role in the 1982 musical-drama "Fame" and also sister of Bill Cosby's onscreen wife, Phylicia Rashad, shares her thoughts on why Lisa Bonnet left the cast of "A Different World". 
It's #ThrowbackThursday time of @TheJasmineGuy & @msdebbieallen in a behind the scenes pic of #TheWedding episode of #ADifferentWorld 🙌🏾😍 pic.twitter.com/ZakxnfvIYz

— A Different World (@ADWCast) September 29, 2016
During an interview with "Archive of American Television", as reported by "I Love Old School Music" back in November, 2015, Allen spoke about among other her short stint with Lisa Bonet on the set of "A Different World", an American sitcom and also spin-off show from "The Cosby Show".
"A Different World" aired during September, 1987 and July, 1993 and the show ran for six seasons.
Lisa Bonet, 49-year-old actress and best known for her role in "The Cosby Show", being one of the main cast members of "A Different World" (as the series originally centered on Denise Huxtable's college life), left the sitcom in the first season.
Lisa was married to well-known singer, Lenny Kravitz, from 1987 to 1993 and fell pregnant with daughter, Zoë, during the first season of the spin-off show. 
Debbie Allen recalls what preceded Lisa leaving the sitcom.
'When I first took over the show [A Different World] one of the first things I did was meet with Lisa Bonet and she secreted to me that she was pregnant. She had married Lenny Kravitz and you know...I guess Bill had his feelings about that because he was possessive in a way. I mean they were his on-camera wife and children, but they still were his. I mean the way he was with Phylicia [Rashad] (Debbie's sister) too, I mean, that's a whole 'nother story. So I said, 'Well, Lisa, we have to go tell him.''
Allen continued to recall Bill's original reaction to the news.
'And he sat there and looked at us and I said 'Well we have some things that we want to tell you. 'What is it? Are you pregnant?' And then we were like ,'Oh my God.' Then he said,  'Well what is so different about it?' He looked at me, he said, 'You were pregnant, your sister was pregnant, and so now what?''
Debbie continued to relay how she tried convincing Bill that they could work Lisa's pregnancy into the sitcom's storyline, pitching ideas to him and discussing the possibilities. 
A couple of weeks later Bill said no, Lisa being pregnant on the show wasn't going to work, and he took her back onto "The Cosby Show".
'You know what Debbie? No. She's pregnant, 'Denise Huxtable' is not pregnant, Lisa Bonet is pregnant not Denise. So no...no you can't have it, no we're not gonna do it, no.'
Lisa's character, Denise Huxtable, ended up getting married on "The Cosby Show", but in April, 1991 she was fired because of alleged 'creative differences'.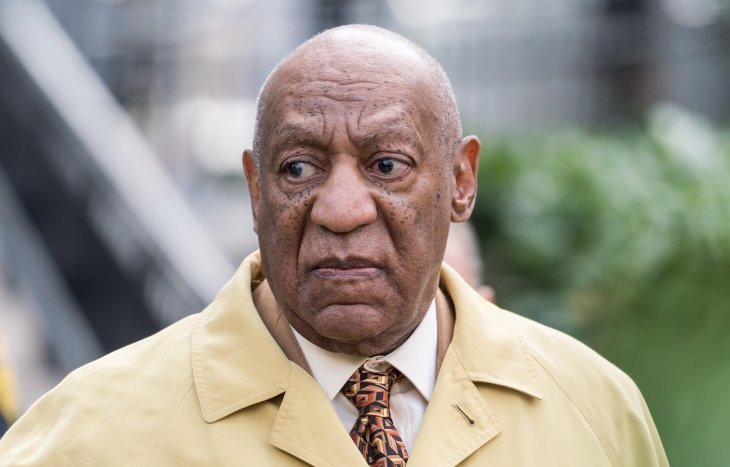 'Cosby had a vision and I guess it was difficult for him to interrupt his creative vision for something outside of his control. I wish they could have figured out a way to make it work, just like they did when Phylicia Rashad became pregnant, although Bill did blame Phylicia's then husband Ahmad for ruining the show because he got her pregnant.'
Watch Debbie Allen speak below.
Let us know your thoughts in the comment section.
Source:
I Love Old School Music