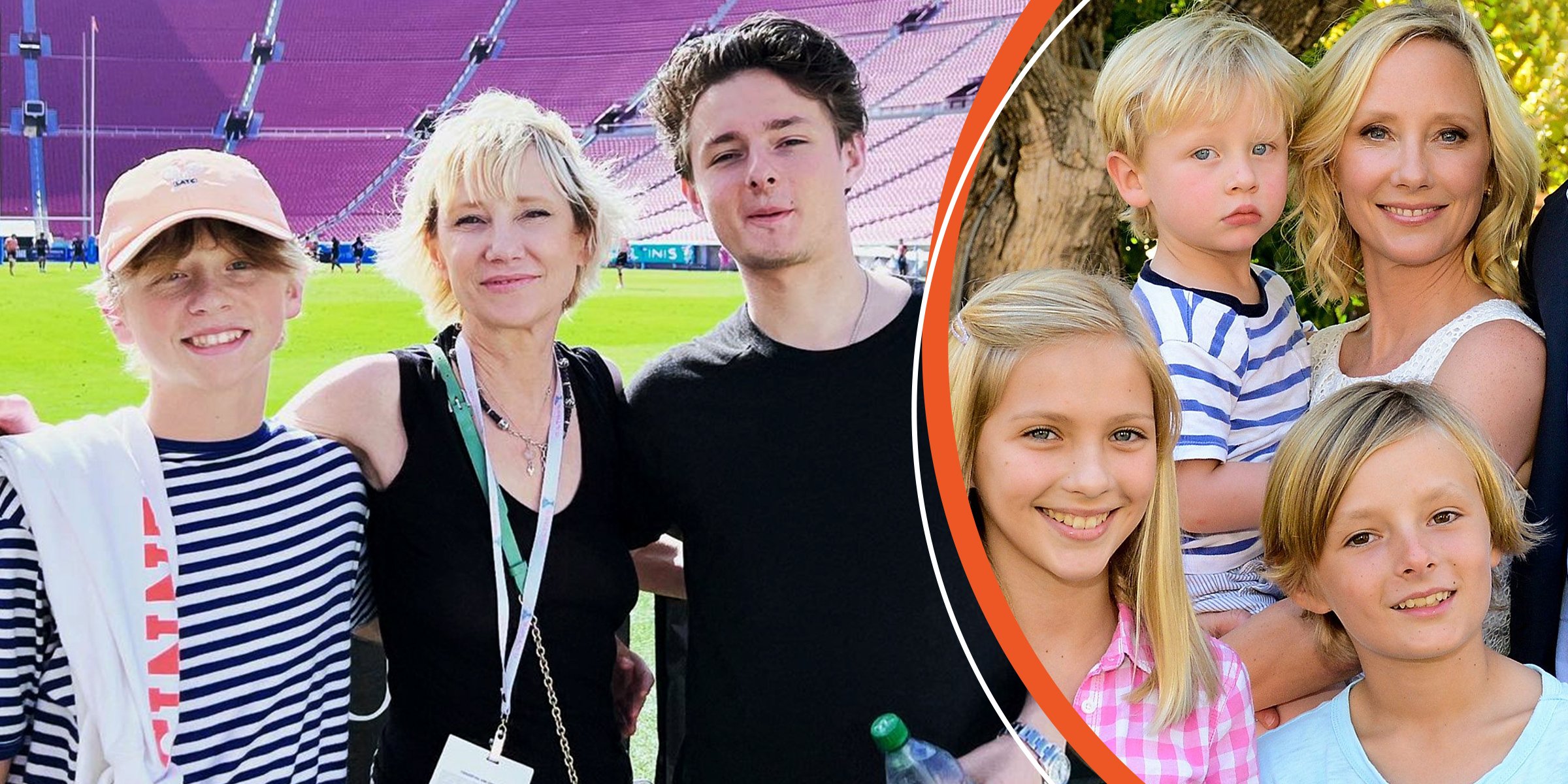 instagram.com/anneheche Getty Images
Anne Heche's 'Protective' Son, 20, Fights for Custody of Little Brother after Star Didn't Name Kids as Heirs

Anne Heche's oldest son, Homer, has recently had to step up as his younger brother's carer after their mother's tragic death. Although he is only twenty, he has keenly taken on the responsibility of his younger brother, with whom he is very close.
After his mother's death, Homer filed to be in charge of his mother's estate, but he has recently turned his attention to his 13-year-old brother, Atlas. He is fighting to become the young man's legal guardian.
Heche passed away tragically after getting into a fatal car accident that set her car alight and left her with a brain injury from which she could not recover. She was declared legally dead but was kept on life support so that her organs could be donated.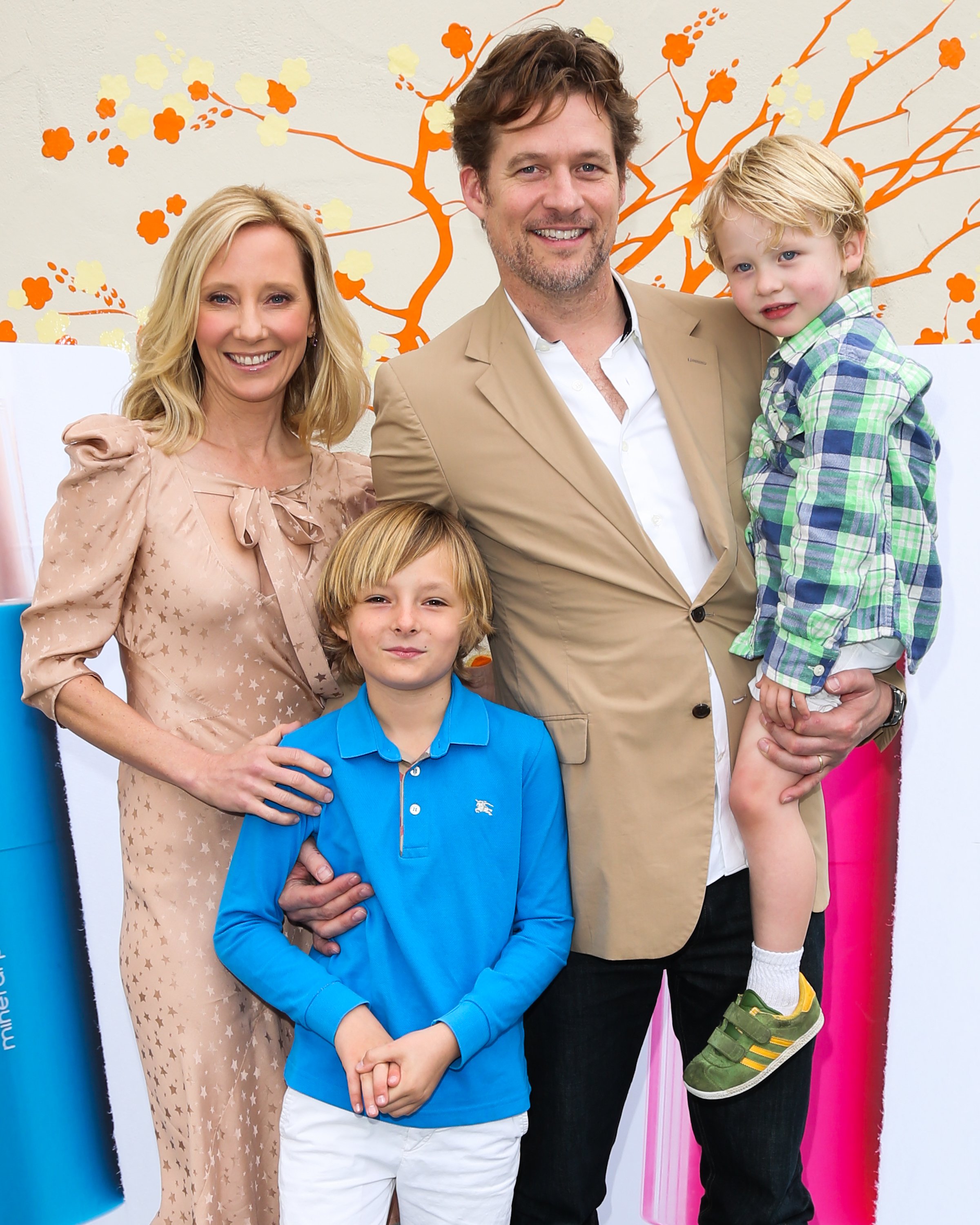 Anne Heche and James Tupper attend the launch of her "Tickle Time Sunblock" at The COOP on December 8, 2012 in Studio City, California | Source: Getty Images
She was legally dead for days until her organs could be donated to the relevant people. Once her organs had been donated, she was taken off life support. Her death affected millions worldwide, but nobody more than her two sons.
Shortly after her death, Heche's ex-husband, Coley Laffoon, posted an emotional Instagram tribute to the "Men In Trees" actress. Laffoon spoke about his bond with Heche and reassured fans that their son was dealing with his mother's death as best he could.
Anne Heche and Homer Heche Laffoon arrive at the Los Angeles premiere of "This Is It" at Nokia Theatre L.A. Live on October 27, 2009 in Los Angeles, California | Source: Getty Images
However, the way that Lafoon ended the video showed the care the family still had for one another. He delicately shared:
"Thank you for all the good times – there were so many. See you on the other side. And in the meantime, I have our son."
Her son with her ex-husband, James Tupper, had a more uncertain future, as he is still a minor. This caused Homer to step up and file for legal guardianship of the young man in late August 2022.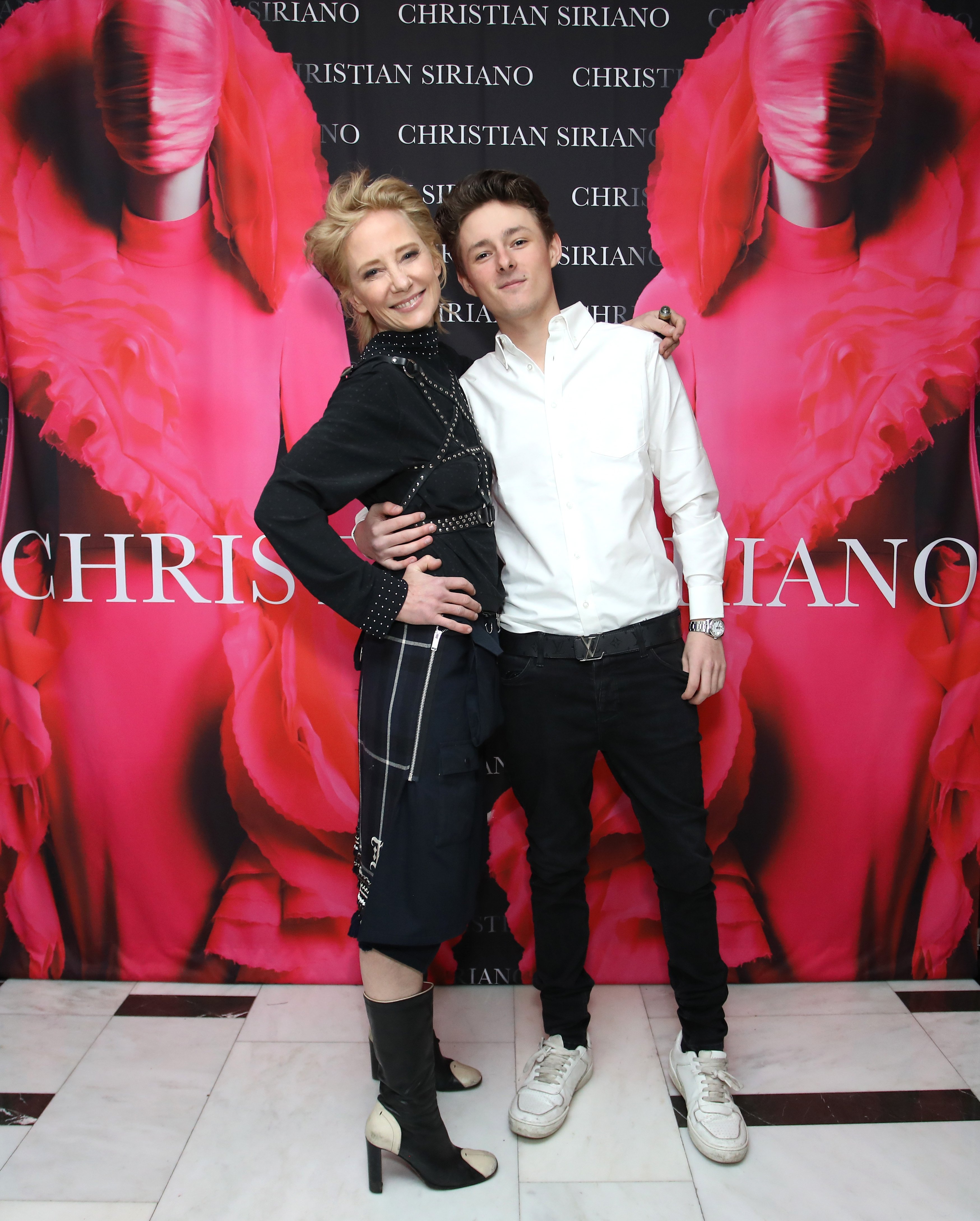 Anne Heche and Homer Laffoon attend the celebration launch of Christian Siriano's new book 'Dresses to Dream About' at The London West Hollywood at Beverly Hills on November 19, 2021 in West Hollywood, California | Source: Getty Images
The court proceedings began two weeks after Heche's death and stated that Homer and Atlas were the sole heirs to Heche's estate. The filing is a petition to be granted Guardian ad Litem of his younger brother.
While Homer and his younger brother are the sole heirs of Heche's estate, when the court proceedings began, the total worth of the estate was not known. Homer requested that as guardian ad litem, he would be able to waive the bond on Atlas' behalf.
Heche often spoke about how important her children were to her and how proud she was of them. The actress also revealed that the brothers had a very close bond, and she was happy that they were close.
Homer and Atlas Share A Close Bond
Heche shared a unique bond with her sons and often spoke about the fact that her boys also shared a special bond with one another. She said they had fun together and shared a story about a game she played with Atlas.
The actress explained that Atlas would try to hit a Waffle ball one-handed while he was running. However, whenever he missed, he would tell his mom to go and fetch the ball. She quipped:
"So, basically, he's turned me into a dog!"
While Homer is now fiercely protective of his little brother and loves him very much, it was not always smooth sailing for the siblings. In Atlas' early days, Homer was not sure he wanted to be a big brother.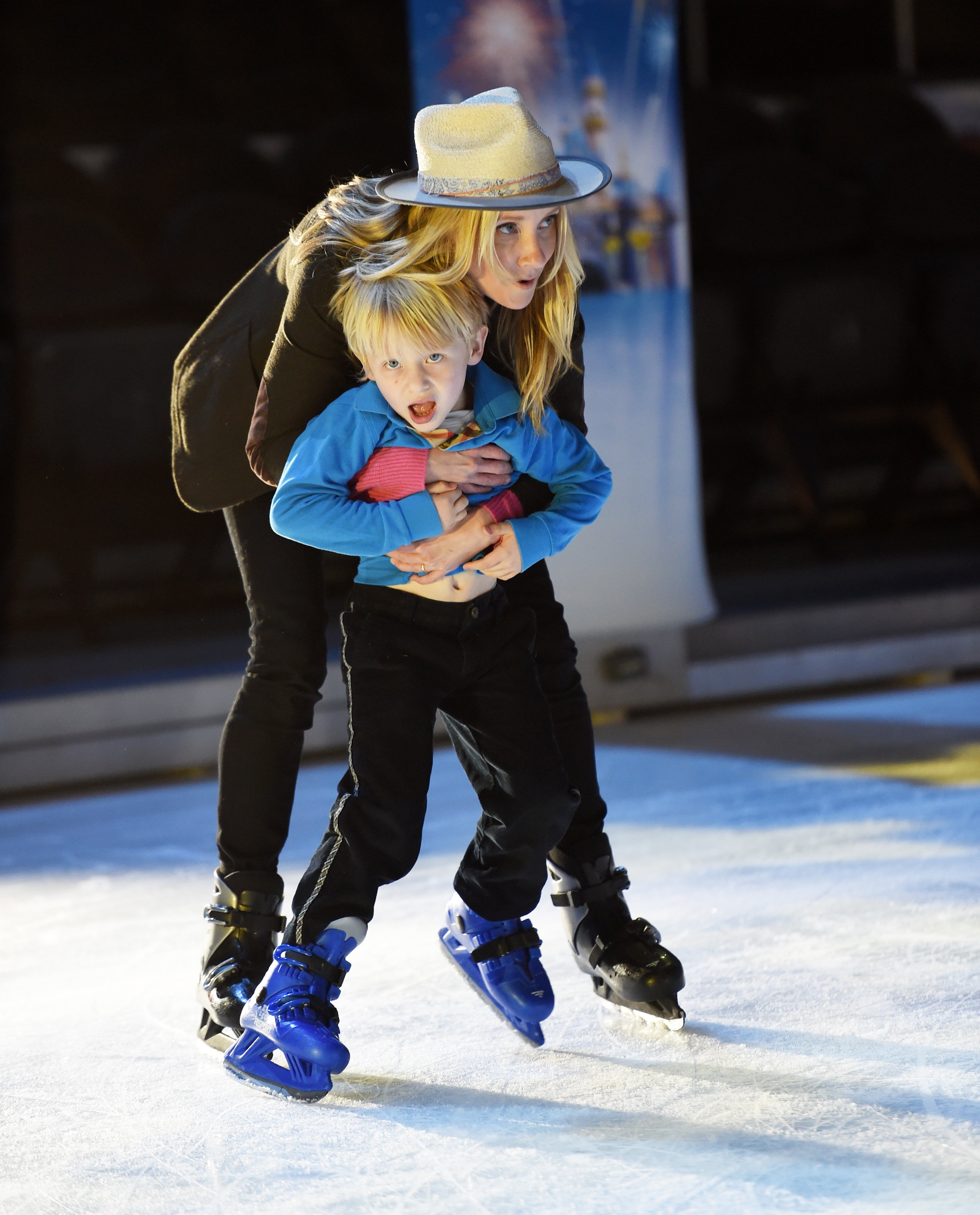 Anne Heche and her son Atlas Tupper attend the Disney On Ice Presents Let's Celebrate! event at Staples Center on December 11, 2014 in Los Angeles, California | Source: Getty Images
For seven years, Homer was an only child. However, Atlas changed all that with his arrival. Soon after Atlas' arrival, Heche shared the experience with "People," saying that it was hard for Homer to share attention but that he was getting used to it.
Although it was difficult for Homer to learn how to share the attention that had always been solely his with a little brother, Heche said:
"He's really found his stride now, and he's very protective of him."
Heche was a successful actress, but one of the jobs that she enjoyed the most was being a mother to her two boys. She often spoke about what it meant to her to be a mother of two male children.
She revealed that she did things she never thought she would do, like playing football and baseball, all because she had two boys. However, it was something that she thoroughly enjoyed doing.
She said she was happy to have boys because of the affection they showed her, especially after they had had a long day. She considered them a blessing in her life and did not hesitate to make it obvious.
Speaking to "Breezy Mama" in 2013, Heche said what made her boys special. She shared:
"Boys are cuddlers and lovers, though. When you tire them out, they love to sit and cuddle their mama. That's the blessing of boys."
The moment their mother passed away, her boys leaned on one another for the strength they needed. They stood strong side by side as they mourned their beloved mother, who was besotted with them.
Homer and Atlas Mourned Their Mother's Death
Many people were saddened by the death of Heche, and tributes poured in from all corners of the globe for the talented actress. Yet, the statement from her eldest son struck a chord in the souls of many.
Heche was only 53 years old at the time of her passing, and her sons were not expecting to lose their mother early in their lives. Homer shared a statement, saying:
"My brother Atlas and I lost our Mom. After six days of almost unbelievable emotional swings, I am left with a deep, wordless sadness. Hopefully, my mom is free from pain and beginning to explore what I like to imagine as her eternal freedom."
He went on to say that many friends and family had shown their love and support to the brothers, for which he was grateful. He ended the statement by telling his mother that he loved her.
Heche passed away without a will, so her estate was not left to anyone. However, soon after she was declared legally dead, Homer filed to be the legal administrator of the will because Atlas was still a minor.
He said the two rightful hers of Heche's estate would be himself and his younger brother. This means that in addition to filing to be his brother's legal guardian, he also filed to be in charge of his mother's estate.
Now that Heche's organs have been donated and she has been buried, it was confirmed that she was laid to rest among fellow Hollywood
stars
in the Hollywood Forever Cemetry. She was interned in a crypt at her burial.
Please fill in your e-mail so we can share with you our top stories!