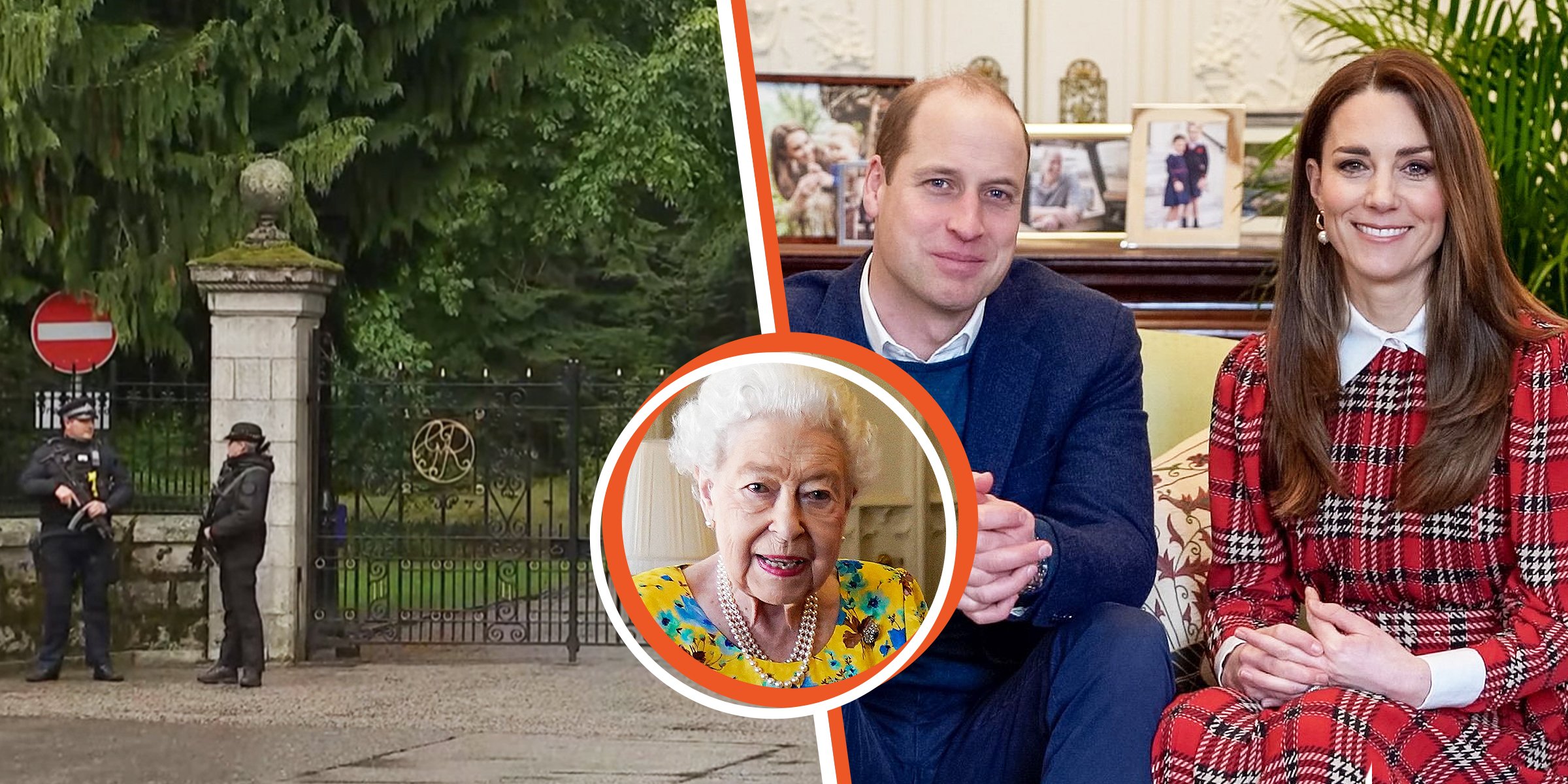 Guards at Balmoral | Queen Elizabeth II | Prince William and Duchess Kate | Getty Images youtube.com/thesun
Queen's Doctors Concerned as William Is by Her Side – She Would Be 'Proud' of How He & Kate Represented Her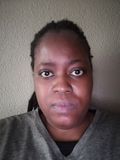 The Queen has struggled with mobility issues recently and couldn't return to London in 2022 to appoint a new British Prime Minister for the first time since her reign. She did things independently since losing her husband of 73 years, Prince Philip, in 2021. She had sleepless nights as she worried about losing other people close to her like Duchess Kate and Prince William, who represented her well and gave her hope for the monarchy.
Now, the Queen is being monitored by doctors at Balmoral because her doctors are concerned about the state of her health. While the Queen's health and other such matters are usually kept private, this time, Buckingham Palace released a statement to inform the public of the Monarch's health concerns.
The Queen is 96 years old and has been of good health over the past few years, but the statement has left fans of the royal family wondering whether or not they should be concerned about Queen Eilzabeth II. However, Buckingham Palace's statement revealed that she is comfortable.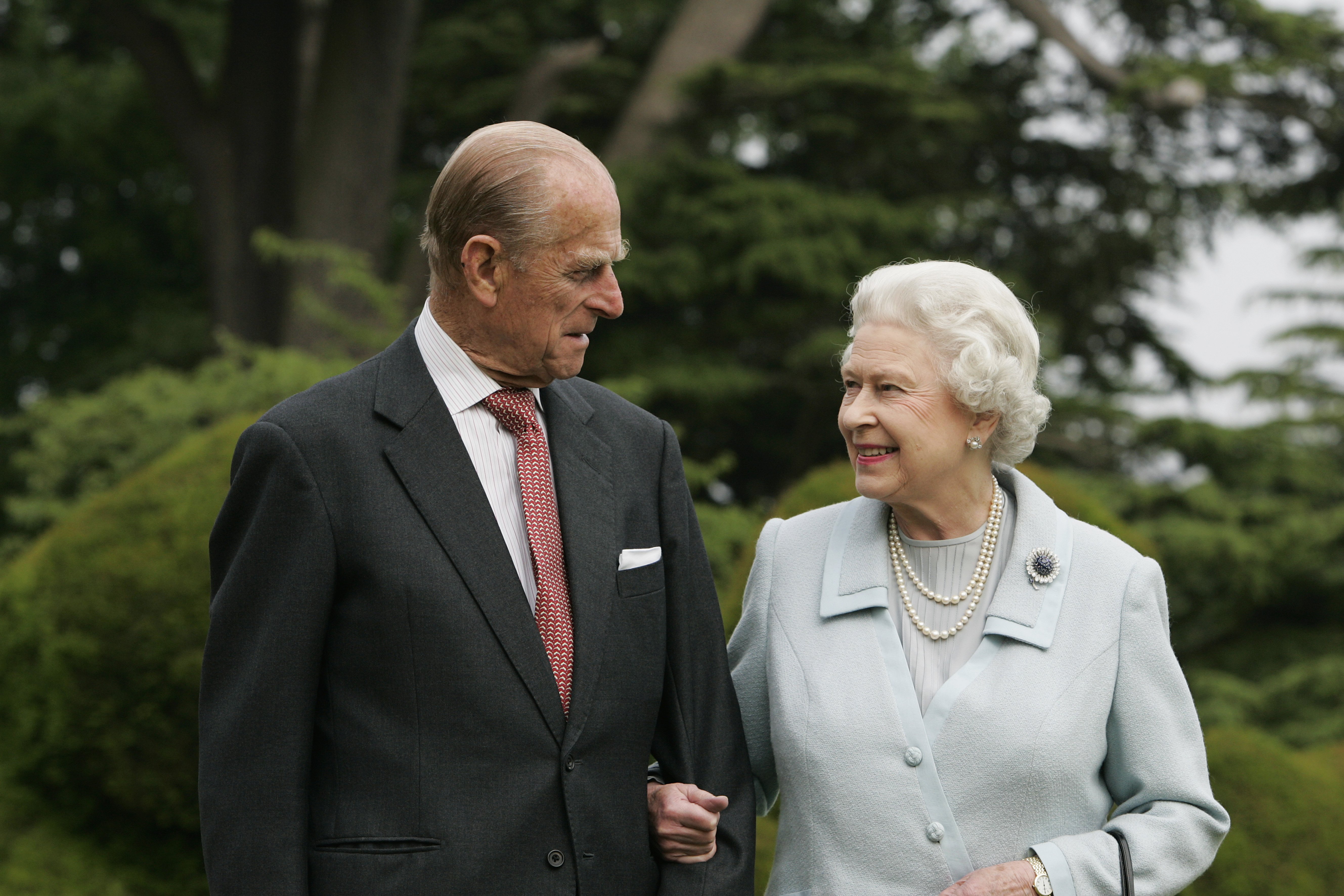 Prince Philip and Queen Elizabeth II re-visit Broadlands, Hampshire to mark their Diamond Wedding Anniversary on November 20, 2007 | Source: Getty Images
BBC News reported that all of her children are either in, or traveling to, Scotland to be with her. William and Kate are already by her side. The publication also revealed that there were barriers up outside Balmoral and there wasn't even a changing of the guards ceremony on Thursday, September 8.
Liz Truss, a government official in the UK, revealed via a tweet that the news of the Queen's health scare is very concerning for the entire country and that their thoughts and prayers were with Her Majesty, The Queen at this time.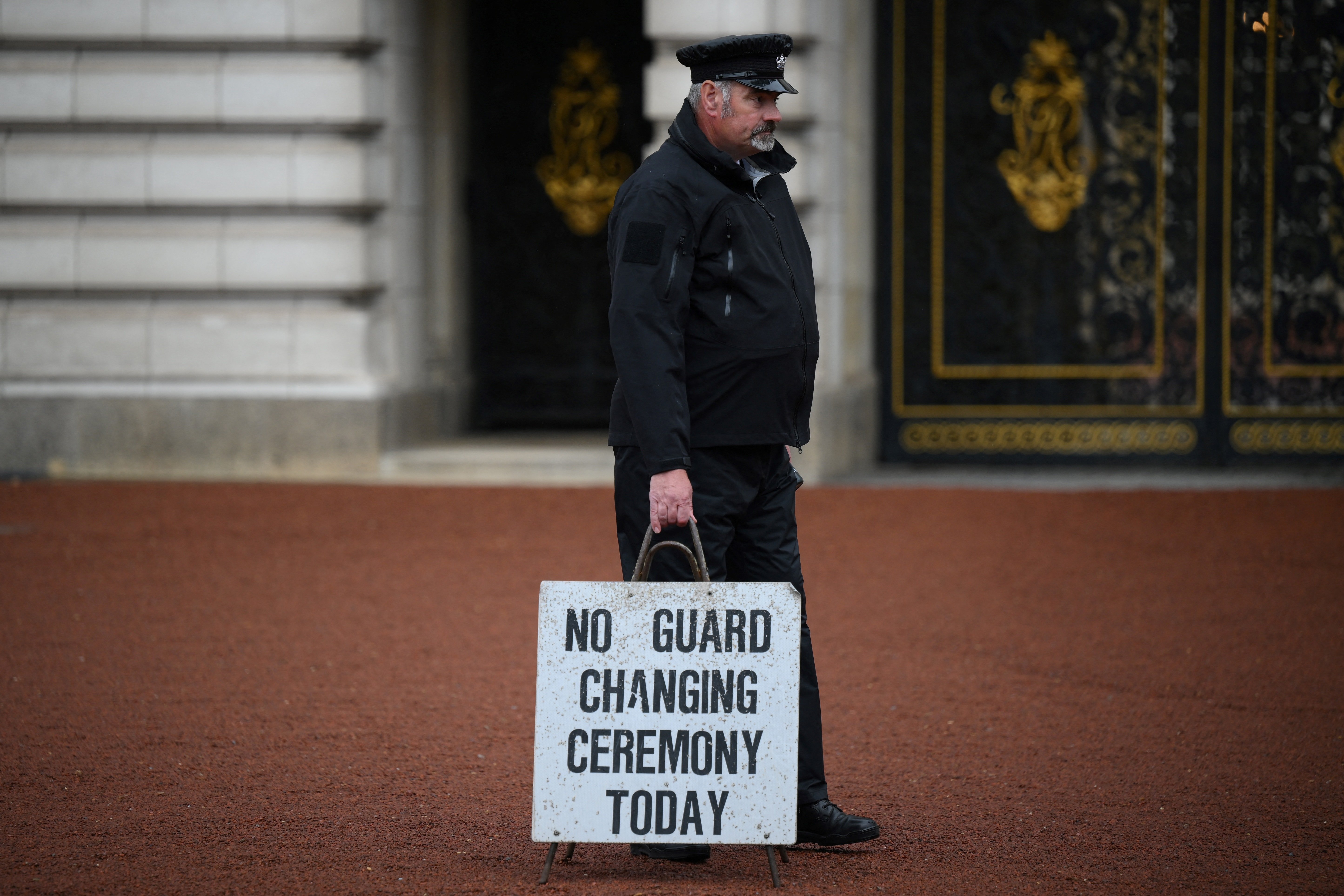 A member of staff holds a board reading "No changing of the guard ceremony today" in the courtyard of Buckingham palace, central London, on September 8, 2022 | Source: Getty Images
Sally Bedell Smith, a royal author, noted how things had changed drastically for the monarch since Prince Philip's death as she once described Philip as having been her "strength and her stay' for 73 years." As per usual, in 2022, the Queen went to Scotland to Balmoral Castle, where she and her late husband spent time visiting with family members and enjoying their holiday.
Sadly, in a turn of events, it was reported that the royal would be breaking tradition for the first time in her reign in 2022. A Buckingham Palace spokesperson said Her Majesty wouldn't return to London to appoint a new British Prime minister because of her mobility issues.
Instead of making the 1,000-mile round trip, the outgoing leader Boris Johnson would have to travel north from London on September 6, 2022. He then would have an audience with his successor.
According to a CNN source, the decision was made for the meeting to happen at Balmoral Castle to give "certainty for the Prime Minister's diary." Despite losing Philip and his support, the Queen still had other people in the Royal Family she could count on.
The Couple That Supported the Queen and Gave Her Hope for the Future
According to People magazine, the Queen's grandson, Prince William, had traveled to join her at Balmoral Castle as per royal summer tradition. William was joined by his wife, Duchess Kate, and their three children: Prince George, Prince Louis, and Princess Charlotte.
Since William and Kate have been working on behalf of the monarch, Bedell Smith told the publication that the couple was "representing the Queen impeccably." The writer further said:
"They're showing a kind of dedication she would be proud of. And that probably gives her hope."
According to a The Sun source, since Her Majesty lost her husband at age 99, she has been worried about losing more close family members. She allegedly told courtiers and close friends that she wished William would stop piloting helicopters.
The Duke of Cambridge was quite confident as a pilot as he'd served as a rescue and search pilot with the RAF and the air ambulance. His grandmother was concerned about him flying in "bad weather" because she felt helicopters weren't safe, with the insider adding:
"It keeps the Queen awake at night, and she is understandably very worried."
The monarch reported knew William was capable as a pilot but didn't think him risking his life and that of his family was worth it. The source claimed the Queen told her grandson that accidents and bad weather happened at any time.
The monarch was said to be okay with most of William's hobbies, including sailing and motorcycles, but the flying rattled her. Daily Mail alleged that she had repeatedly asked her grandson not to fly helicopters on his own.
The Queen was allegedly worried that disaster could happen and the tragedy would "threaten the line of succession." Her fears led her to have "several conversations" with William, the next heir to the throne after his father, Prince Charles.
Her Majesty Was Impressed with William's Wife
While the Queen worried about William's safety, she reportedly found his wife quite impressive. In May 2022, Vanity Fair said the monarch had learned from the "mistake" she made in Charles' relationship and his former wife, the late Princess Diana.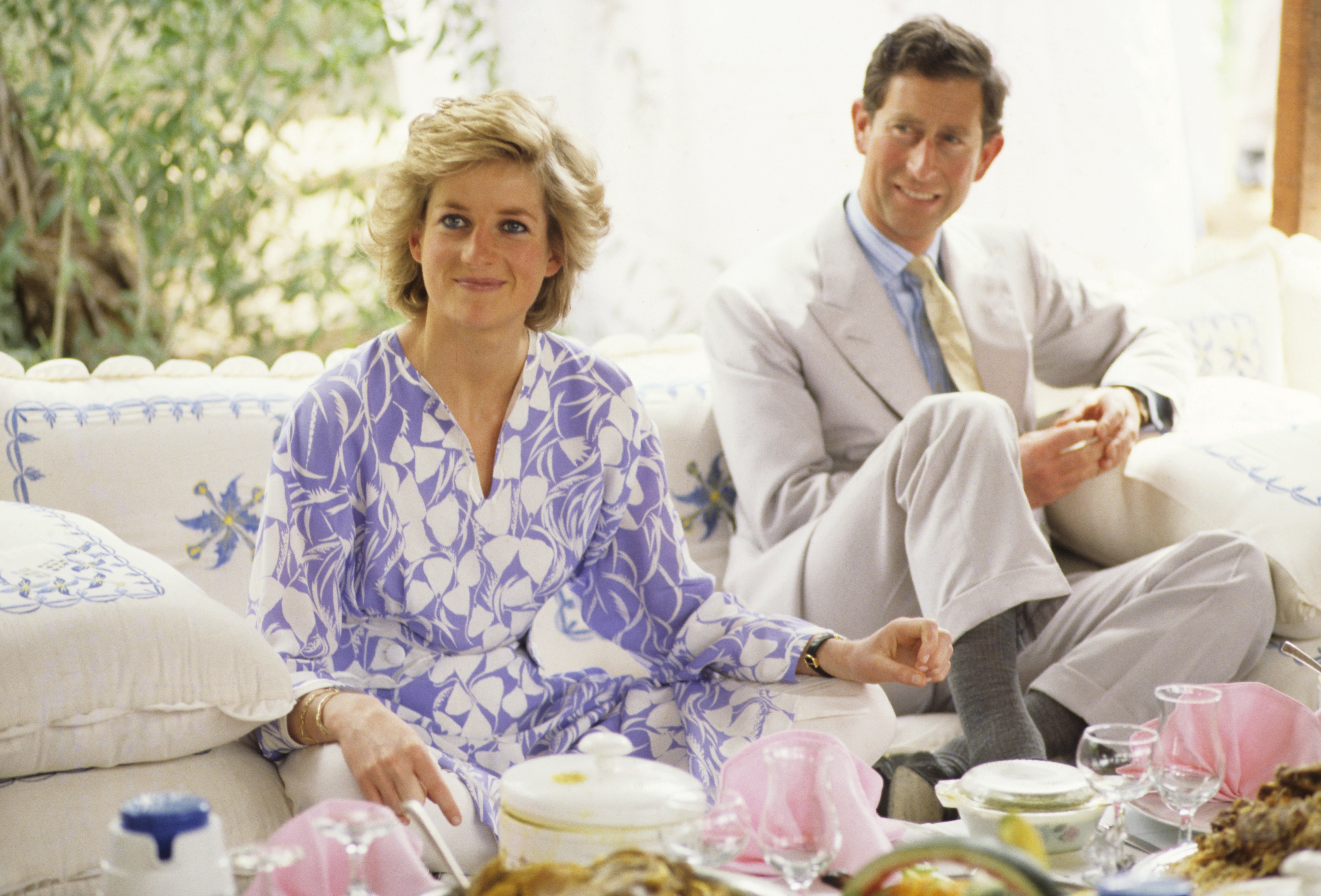 Prince Charles and Princess Diana at a desert picnic on March 15, 1989, in Abu Dhabi, United Arab Emirates | Source: Getty Images
Andrew Morton, Diana's biographer, shared that Her Majesty allegedly spent "more time" supporting and helping to nurture William's marriage to Kate. The Queen reportedly believed the Cambridge couple were the future of England.
She allegedly believed Charles would act as an "interregnum," while Kate and William carried the real burden of the role. Morton also revealed what the Queen felt about her grandson's wife, stating:
"The thing about Kate is the Queen was impressed she adored and loved William for himself, not for his title."
The biographer claimed Her Majesty had always been a big fan of Kate's from the beginning and was elated when the couple got married. In his book, "The Queen," Morton said the monarch saw the pair's marriage as a positive thing after years of seeing her children's failed unions.
Instead, William's stepmother [Duchess Camilla] became known as the Duchess of Cornwall and left [Princess] Diana's title alone out of respect.
On the day of William's wedding, a witness claimed the monarch was "practically skipping" and was "thrilled" by how the public reacted to the duo. The royal also believed Kate was ready to be Queen Consort when her husband inherited the title.
In December 2021, a People insider said the duchess was "flourishing" and "really com[ing] into her own" as she and William took on more official royal duties. She and her husband were slowly taking on more senior roles and were allegedly set to take on new titles.
At the moment, William's wife held several royal titles like Duchess of Cambridge, Lady Carrickfergus, and Countess of Strathearn, to name a few. It was possible that she could become the Princess of Wales if her husband inherited Charles' title.
The significant role was last held by William's late mother, Diana. The title, which had become synonymous with the People's Princess, was almost taken when Charles remarried Duchess Camilla.
However, after Diana died tragically in a car crash in 1997, Charles's second wife chose not to take the title. Instead, William's stepmother became known as the Duchess of Cornwall and left Diana's title alone out of respect.
Please fill in your e-mail so we can share with you our top stories!