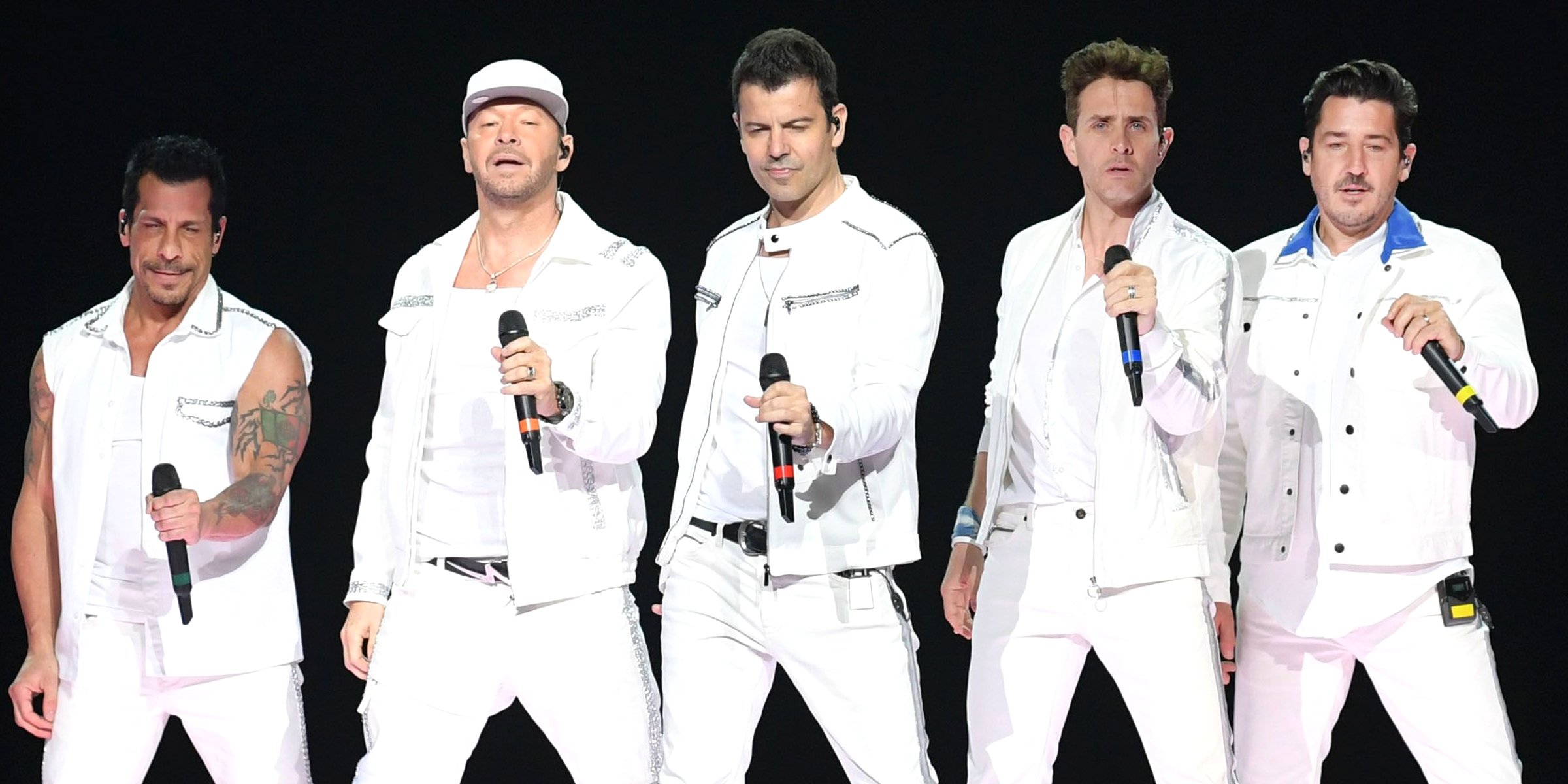 Getty Images
What Are 'New Kids on the Block' Members Doing Now More than 30 Years after Becoming Famous?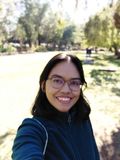 Despite their struggles, the New Kids On The Block members have maintained their status as one of the most highly-regarded musicians of all time. Here's a look back at their successes and failures over the last three decades of superstardom.
The successful boy band, New Kids On The Block (NKOTB), began its career in Dorchester, Massachusetts. Danny Wood, Donnie Wahlberg, Joey McIntyre, Jonathan Knight, and his brother Jordan round out the group, which rose to prominence in the late 1980s.
After calling it quits in 1994, the world-famous band reunited in 2008. Fans' have been curious about the members' personal lives outside of the band and what they are doing now that they are back together.
Donnie Wahlberg
After the band, formerly known as "Nynuk," disbanded in 1994, Whalberg pursued a career in rap music and modeling. He also assisted his brother Mark's band, Funky Bunch, in releasing two albums.
Wahlberg eventually became an actor. In 1996, he released his first two action films. He portrayed a tough character named Mickey Rourke in the movie "Bullet" and a member of a kidnapping ring in the action film "Ransom."
After appearing in the indie gothic horror film "Black Circle Boy" in 1997, he went on to star in several different TV shows. He later returned to acting on the big screen in the 1998 movie "Southie," which also featured his other brother Robert.
The year 2000 marked the start of Wahlberg's meteoric rise to fame. "Band of Brothers" (2001), "Boomtown" and "Triggermen" (2002), "Dreamcatcher" (2003), "Annapolis" (2006), "Zookeeper" (2011), and the "Saw" film series (2005- 2007).
In addition, Wahlberg has starred in a slew of TV shows, such as "Runaway" (2006), "The Kill Point" (2007), and "Return of the Mac" (2017). However, his role as Detective Danny Reagan in "Blue Bloods" (2010) is undoubtedly his most notable achievement.
Wahlberg has a prosperous romantic life that has paralleled his lucrative career. In 2014, he tied the knot with actress Jenny McCarthy. From 2015 to 2016, the couple starred in their own A&E reality show, "Donnie Loves Jenny."
The couple gets along wonderfully and even shares a blended family. In a 2019 interview, Wahlberg described McCarthy as the "best stepmother and mother." He also called her the "best wife." He said:
"She's a great partner and to simplify it, having someone to build traditions with my children and it being Jenny is probably the thing I'm most grateful for."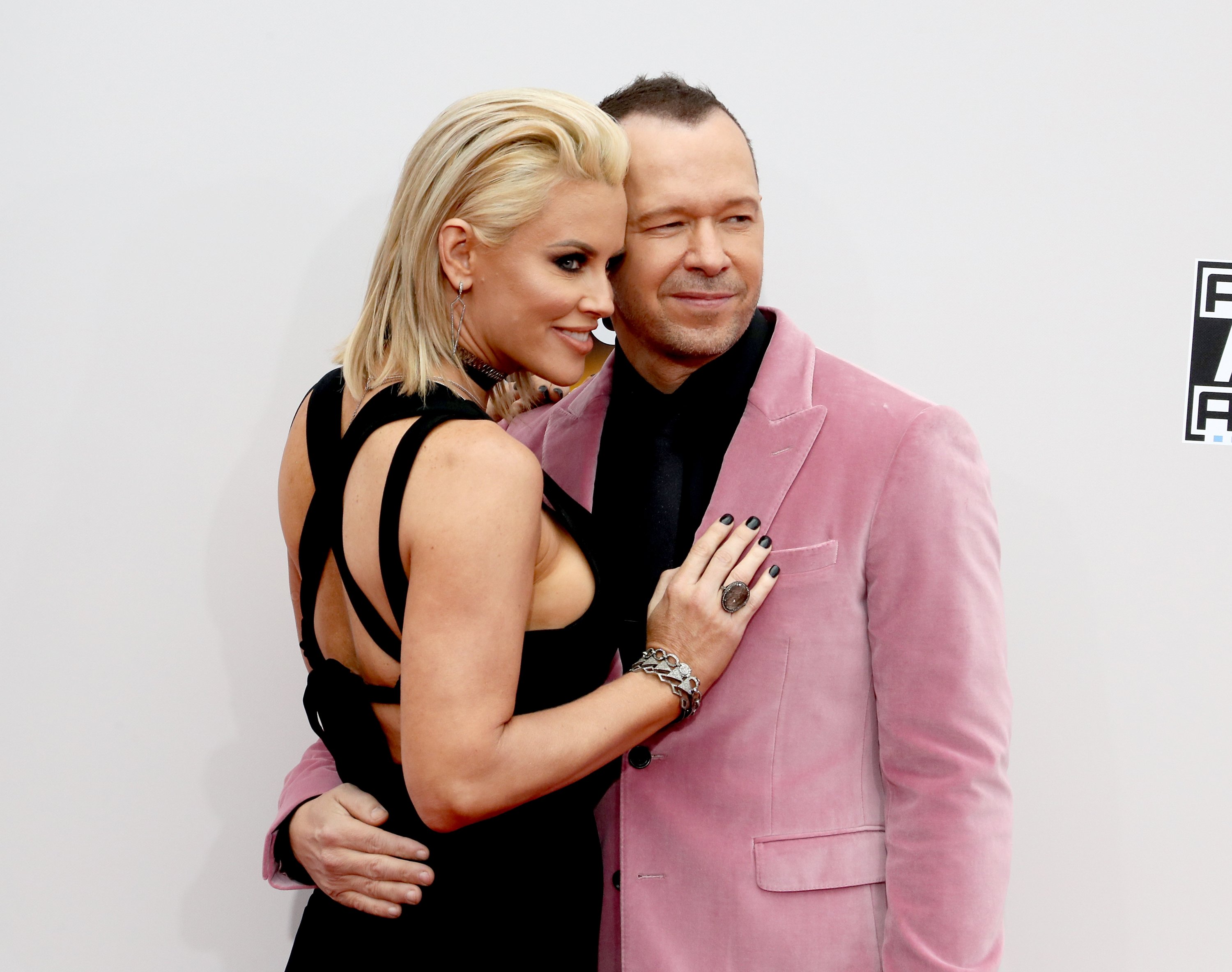 Jenny McCarthy and Donnie Wahlberg at the 2016 American Music Awards on November 20, 2016, in Los Angeles, California. | Source: Getty Images
The couple has children from previous marriages. Wahlberg and ex-wife Kim Fey have two children, Xavier and Elijah. On the other hand, McCarthy has a son, Evan, with her ex-husband, John Mallory Asher.
Wahlberg and his current wife have co-hosted the podcast "The Jenny McCarthy Show" in addition to their self-named reality show. They started the show while under quarantine due to the COVID-19 pandemic.
Jonathan Knight
After leaving the band in 1994, Jonathan led a relatively private life. However, in the 2000 People interview, Jonathan later revealed the challenges he faced while pursuing a career as a teen idol. He said:
"Sometimes, back then, it got real scary. Especially at airports—the most I got were some scratches, but those crowds could get out of control."
He blamed the band's breakup on the out-of-control antics of the band's devoted following. In addition, he admitted that he was the band's first member to give up, which caused the other members to become upset.
The band members may have pursued other endeavors outside of music, but their friendship remains the same.
After overcoming their initial confusion, the band members understood the reasons for his departure. Despite his exit, Jonathan remains a heartthrob, with many female fans identifying and lauding him publicly.
After winning the hearts of many female fans, Jonathan accidentally revealed his sexual orientation during a live TV interview in 2011. He has been living as an openly gay man for the past twenty years.
Despite never being outed, Jonathan stated that he had never considered revealing his sexuality publicly or through grand gestures. "I apologize for not doing so if this was expected," he added.
Jonathan, who is now content with how his life has turned out, chooses not to elaborate on his sexuality, noting that he and the other band members do not discuss their personal lives.
He has been in a relationship with actor Harley Rodriguez for over a decade. The long-time couple previously competed in The Amazing Race's 26th season in 2015, finishing ninth.
Four years later, Jonathan proposed to his partner while on vacation in Africa. The pair has been living in a seven-acre estate in Essex, Massachusetts, that Jonathan featured in his HGTV pilot "Farmhouse Fixer."
Jordan Knight
Jonathan's brother, Jordan, has pursued a career as a solo artist with the help of veteran producers Jimmy Jam and Terry Lewis. Jonathan eventually released his first solo album, becoming a worldwide success.
In 1999 and 2000, Knight's debut single, "Give It To You," reached the Top 10 in Asia and the rest of Europe, including England and Germany. The single went platinum, and the self-titled album went gold in the United States.
He has spent most of his time with his family since his solo career took off. He and his wife, Evelyn Melendez, have been married for 18 years, and they share two sons, Dante and Eric.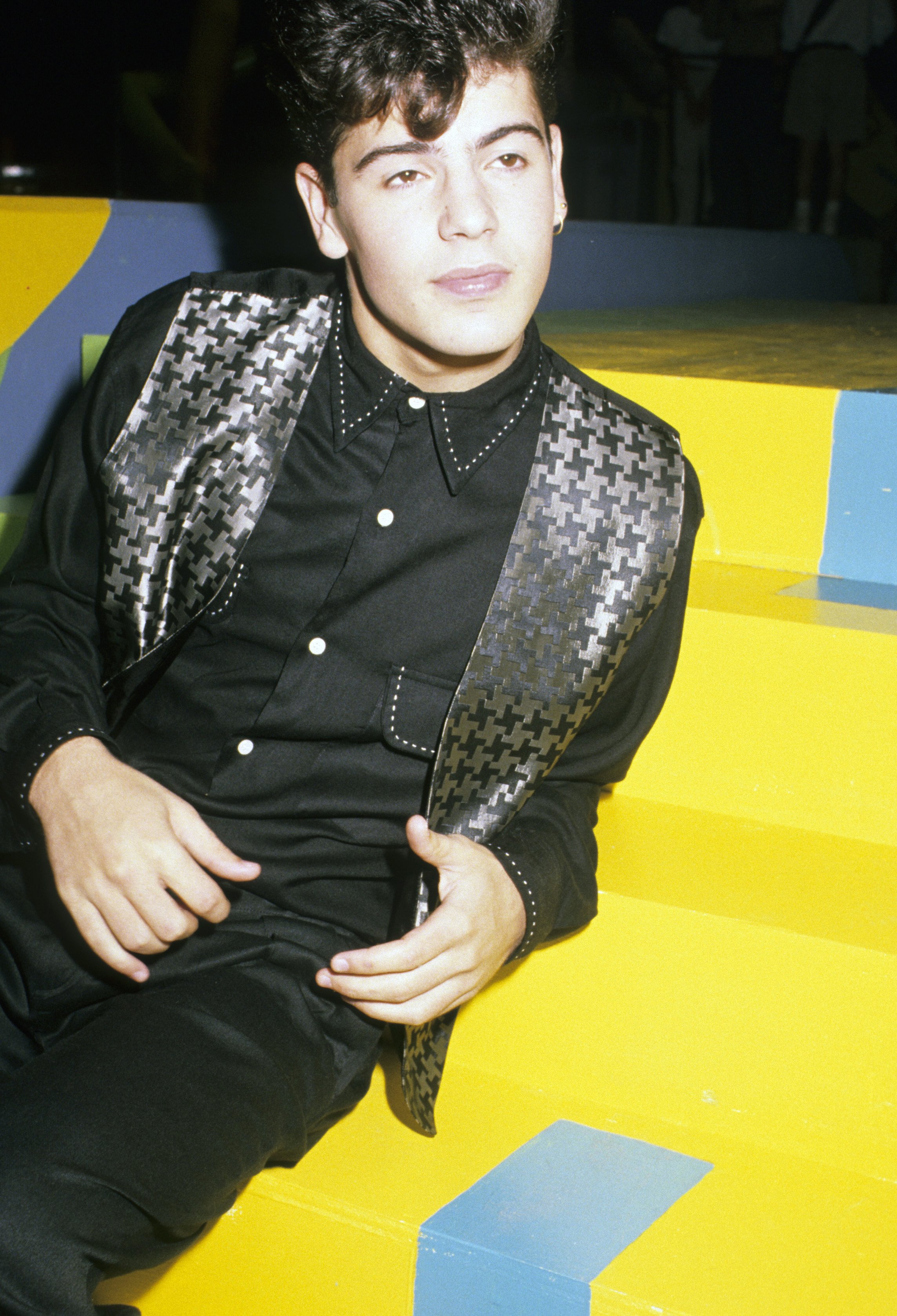 Jordan Knight pictured in 1989. | Source: Getty Images
Jordan is also an investor in the Novara Italian restaurant. He had previously mentioned the restaurant's challenges due to the pandemic and how they were doing everything possible to keep the business running.
One of the initiatives the restaurant made was to incorporate an online food ordering and delivery platform. Jordan and other investors have pooled funds for them since many employees are struggling and not getting paid.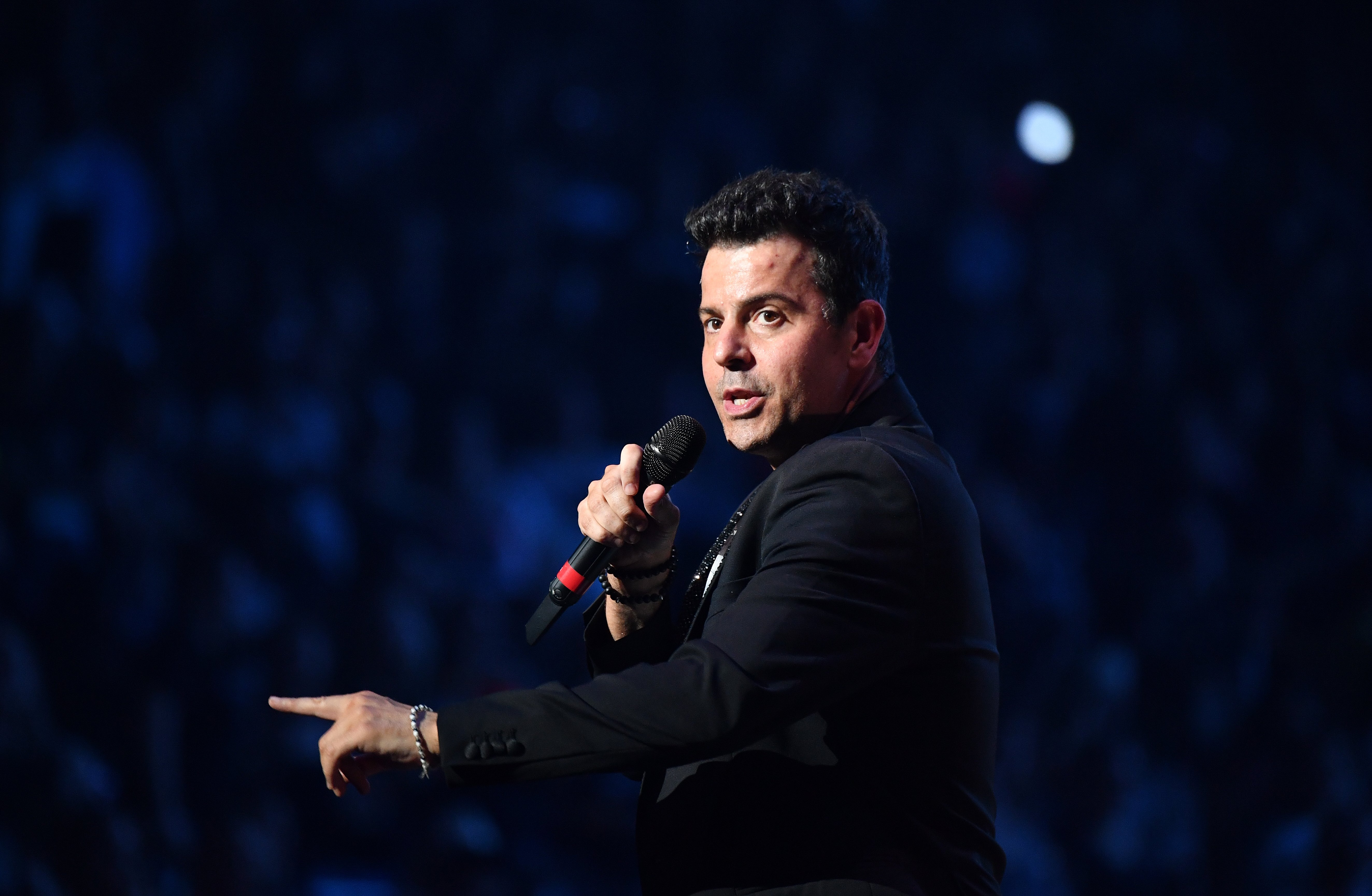 Jordan Knight at State Farm Arena on July 7, 2022, in Atlanta, Georgia. | Source: Getty Images
Danny Wood
Wood's life was fraught with difficulty. In a 2018 interview with ET, he revealed that when his mother Elizabeth, also known as "Betty," passed away in 1999 from breast cancer, he said he felt like the "world was crumbling around" him.
His sorrow seeped into his marriage with the songwriter Patricia Alfaro, with whom he had two daughters, Chance and Vega. After being married for nine years, the couple finally divorced in 2006.
He said he had difficulty coming to terms with Betty's death. He acknowledged that the loss of his mother, who was influential to him, had a significant impact on his life.
To commemorate his mother's life, Wood established the Remember Betty Foundation. The collected funds go toward paying for a wide range of costs patients incur to get treatment, such as car repairs, food, medical bills, and rent.
Bethany Wood, Wood's sister, is also a remarkable cancer survivor and served as the organization's director. By 2015, the foundation had raised $1.5 million, largely thanks to the NKOTB's fans, also known as "Blockheads."
As Wood enjoys helping others through his foundation, he also relishes his new role as a grandfather to his granddaughter, Rose Elizabeth Wood, who was born on August 14, 2019.
Joey McIntyre
Meanwhile, McIntyre, the band's youngest member, has maintained a successful solo career. He has released seven solo albums since 1998. The most recent was "Come Home For Christmas," released in 2011.
On stage, however, he has truly shone. McIntyre made his theatrical debut in 2001's "tick, tick...BOOM!" by Jonathan Larson. He appeared on Broadway in "Wicked" in 2005 and in Sara Bareilles' 2019 musical "Waitress."
McIntyre starred in various films and television shows, including "Tony and Tina's Wedding" with actress Mila Kunis. He has appeared on several TV shows, including "Fuller House," "Psych," and "The McCarthys."
McIntyre has been happily married to Barrett Williams since 2003, and the couple has three children together: a daughter named Kira and two sons called Griffin and Rhys.
Wahlberg, the Knight brothers, Wood, and McIntyre's friendship has endured even though they have started their own families and pursued separate professional paths.
Like the NKOTB, Guns N' Roses is an iconic rock band that has influenced the music industry since the 1980s, and its history is equally fascinating.
Please fill in your e-mail so we can share with you our top stories!