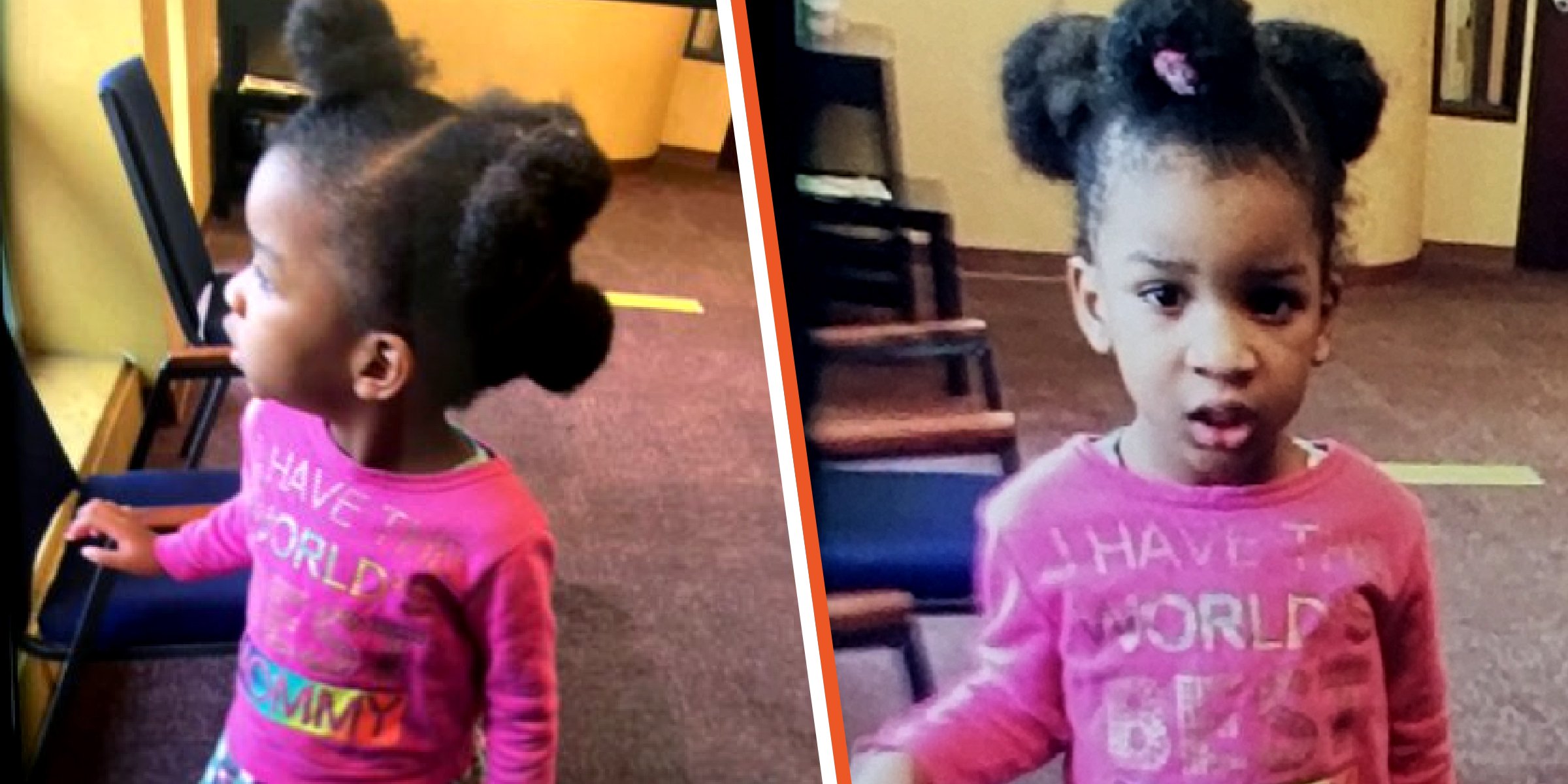 twitter.com/Rach_TV__ facebook.com/PlainfieldIndianaPD
Indiana Residents Make Valiant Efforts to Find Missing Girl, 4 – A Body Similar to Hers Is Found

Life can change drastically overnight, and it did for one family in Plainfield, Indiana. They were left worried and traumatized after their four-year-old wandered away from home.
Moms and dads will do anything to protect their kids, but sadly, they aren't always able to shield them from looming dangers.
A typical day became a nightmare for a family after their beloved little girl went missing. Community members didn't hesitate to help find her when they heard the shocking news.
Searching For The Little Girl
Fiedwenya Fiefe, affectionately called NeeGee, was a sweet youngster who loved life and was drawn to water. She had a sweet smile, and her family adored her.
The little one with autism went missing in early September 2022, and her family urgently alerted authorities. Plainfield Police Department sent out a silver alert notifying the public about Fiefe.
The reaction to the call for help was overwhelming, and a news agency reported that more than 500 people joined the search party. There was hope in the air as people left no stones unturned looking for the sweet little girl.
They told community members that she was 3'5″ and 35 pounds. They added that she had black hair and brown eyes and wore a pink nightgown when she went missing.
She Was In "Extreme Danger"
According to authorities, the youngster had a history of leaving her home alone, but her family could always locate her quickly. Sadly, this time things were different. In their silver alert, police added:
"Fiedwenya is missing from Plainfield, Indiana, which is 17 miles southwest of Indianapolis. She is believed to be in extreme danger and may require medical assistance."
A woman who identified herself as the mother of the missing girl indicated that Fiefe went missing after the family had a miscommunication.
They believed she was with her grandmother, but she was not. The woman also shared that the youngster was nonverbal and that finding her was urgent.
The Massive Search Party Was Encouraging
Police encouraged community members to join the search and check their properties carefully. A short time after Fiefe was first reported missing, there was some optimism because she was spotted walking down the street by a resident's home camera.
Authorities narrowed their search to the 14 ponds in the area, looking high and low for her. Their teams also utilized rescue dogs, drones, watercraft, and off-road vehicles to find Fiefe.
The reaction to the call for help was overwhelming, and a news agency reported that more than 500 people joined the search party. Kara Sellers was a woman who participated in the search even though she didn't know Fiefe. She shared:
"Overnight I couldn't sleep for anything and decided to come search. It's terrifying and heartbreaking to know she's still missing. It's terrifying to know she hasn't been found and no one has seen her."
Everyone Was Hopeful
Plainfield Deputy Chief Joe Aldridge noted that his team stayed positive with the family. "Any child missing even for 5 minutes is devastating for the family. We are still keeping hope we find her," he added.
There was unmissable hope in the air as people left no stone unturned looking for the sweet little girl. Everybody wanted to find her and bring her home safe and sound—tragically, it was not meant to be.
They Found Someone
Authorities shared the heartbreaking news on September 3, 2022. They revealed that a body was found, which was believed to match Fiefe's description.
While waiting for the Hendricks County Coroner's Office to confirm the identity, prayers and thoughts came in for the little girl's family. In their statement, the police expressed:
"Despite the valiant efforts of our citizens, volunteers, police, fire, along with local and state agencies, the search for missing NeeGee has come to a devastating and heartbreaking end."
The Family Was Shattered
Authorities asked that the public extend respect and privacy to the family as they navigate the devastating time. Aldridge shared:
"The family, as you would imagine, is very devastated. They are cooperating with our agency."
The Online Reaction
Netizens were heartbroken along with the family. Many offered condolences and strength for the grieving family:
"I am so sorry for this family! My son is autistic and loves water as well. This is a fear of mine. So sad."

- (Marlena Bailey) September 4, 2022
"I'm so sorry for your loss. My son [who is] four [and] nonverbal/Autistic goes to ABA therapy. He will try to wander off too, and once almost got to the lake in our neighborhood. It's scary."

- (Crystal Mullinix) September 4, 2022
"Horrifying. My prayers go out to the family for God to comfort them and give her family strength during this difficult journey."

- (Thompson Dollie) September 4, 2022
"So very sad! She probably didn't even know what was happening."

- (Sonja Trickler) September 5, 2022
Despite the support and best efforts of the community members, Fiefe's story didn't have a happy ending.
Losing a loved one is never easy, and it will take time to heal. We send heartfelt thoughts and prayers to the little girl's family.
Click here for a story about three sisters who went missing while they were in the care of their babysitter. The mother reported the incident, never imagining she wouldn't see her beautiful girls alive again.
Please fill in your e-mail so we can share with you our top stories!