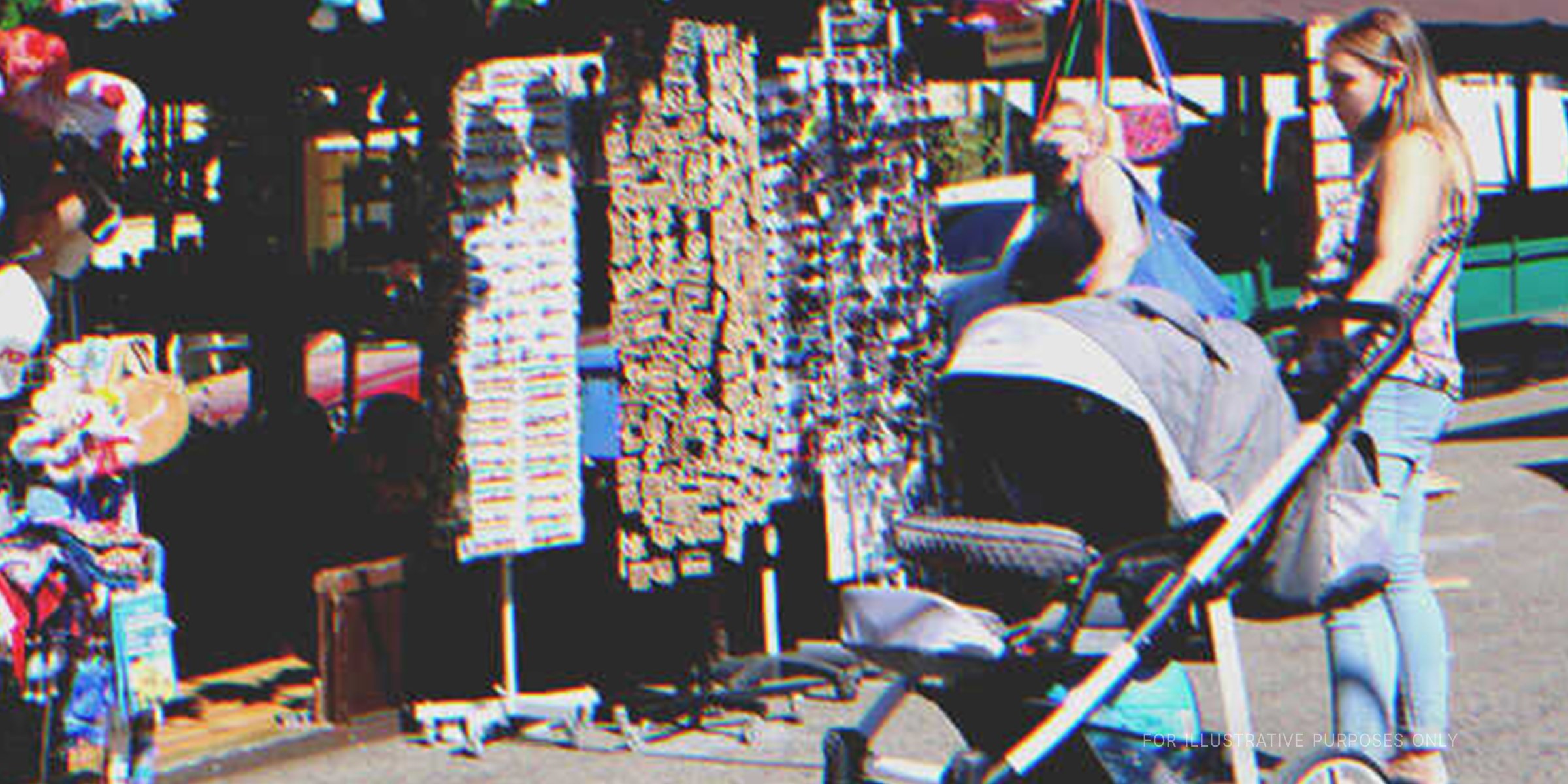 Shutterstock.com
Stranger Gifts Stroller to Poor Mom Crying at Flea Market, She Looks inside & Finds $125K Check – Story of the Day

A single mom is delighted when a stranger offers her a stroller at a flea market after a pickpocket takes her purse. When she gets home, she discovers it's the least of his gifts.
Amelia had never imagined that a baby could need so many expensive things! She'd bought the crib and the bath and the changing table, and all the clothes...
And now that she was home with little May, she realized she needed a stroller. How was she going to go shopping, or anywhere for that matter, with a baby, and without a stroller?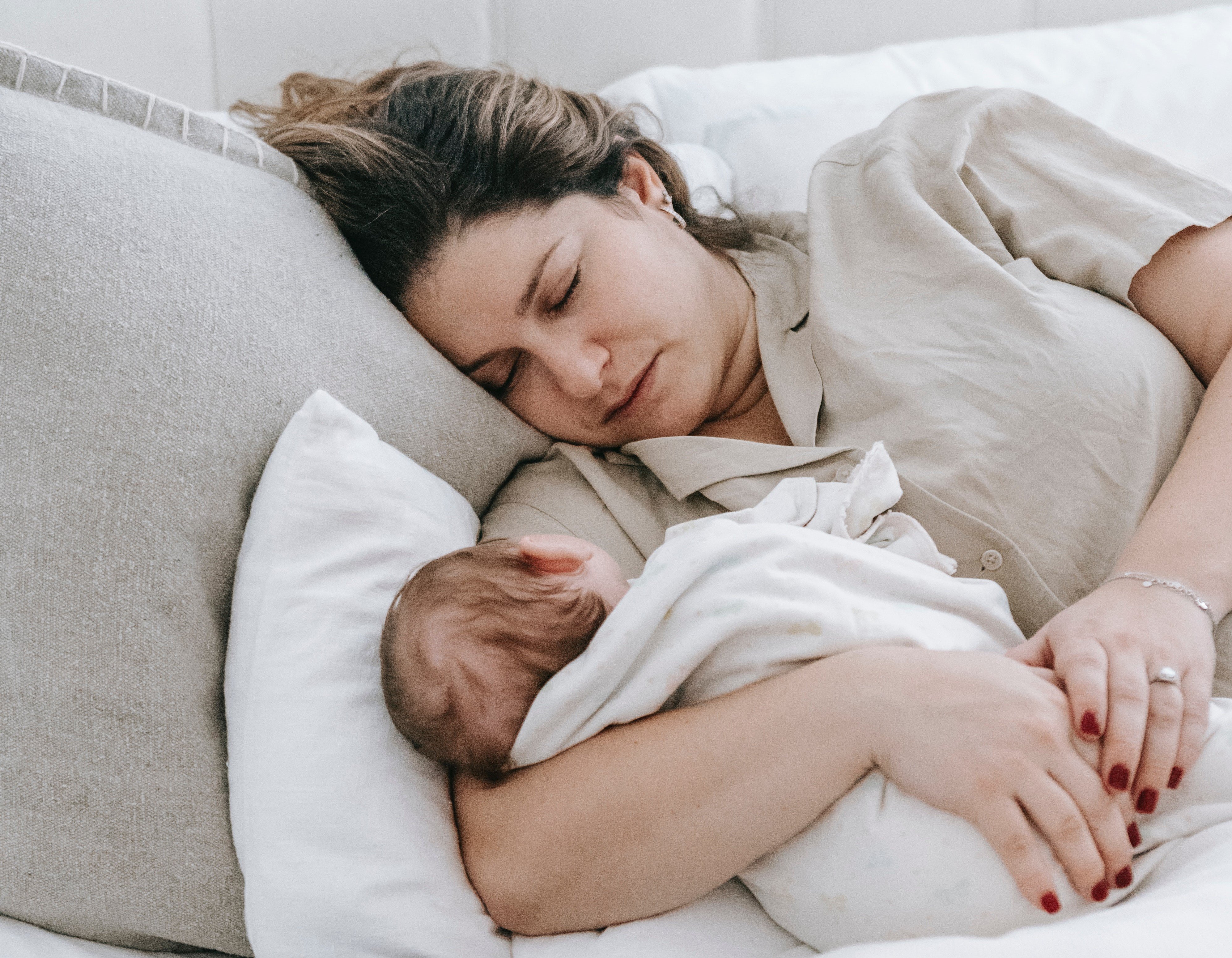 For illustration purposes only | Source: Pexels
Her friend Harriet gave her an idea. "You know, I got a lot of things for my baby at the flea market," she said. "You know the tall chair? I restored it, and it's great!"
So Amelia put the cash she had in the house in her handbag, asked her sister to look after May, and she went off to the flea market to look for the stroller.
She'd never imagined it would be so busy, and with so many people walking around looking for treasures in other people's trash, scrounging through memories of days gone by.
Life is hard, and the world is harder, but sometimes small miracles of kindness come into our lives.
A man ran past and knocked Amelia into a table displaying old alarm clocks, and they all went off in a terrible jangle. "I'm sorry!" Amelia said to the owner of the clocks. "I'm so sorry..."
That was when she saw the stroller! It was standing close to a display of vintage bicycles, and it looked brand new. Amelia walked over and inspected it carefully.
It looked just perfect! Of course, she'd have to wash it down and clean every inch of it, but it was exactly what she wanted for May. "Excuse me," she said to the woman standing by the stroller. "How much is this?"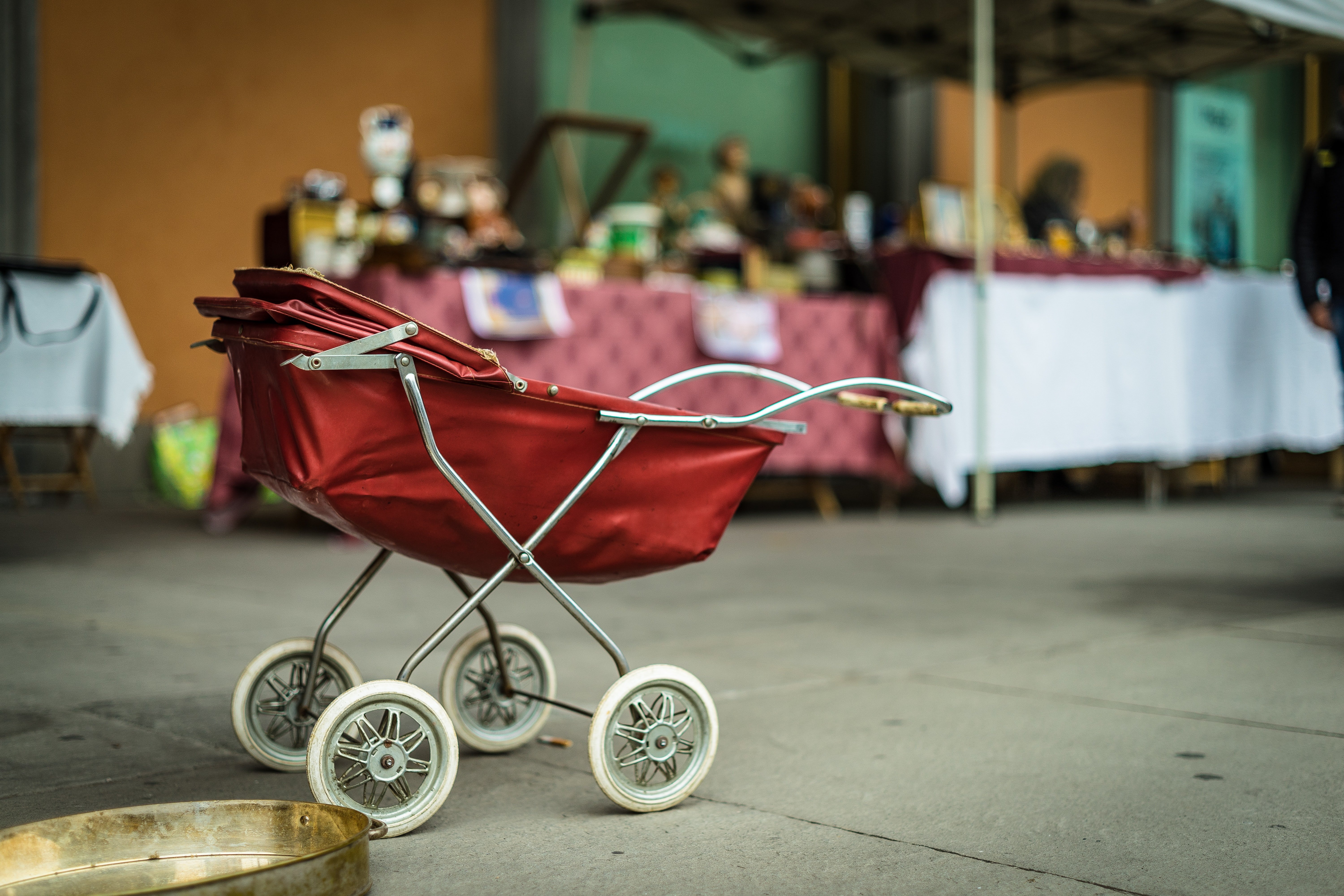 For illustration purposes only | Source: Unsplash
"That's a lovely stroller, that is!" the woman said. "It's vintage but practically brand new. And things were made to last back then, they were!"
"Yes," Amelia said. "I can see that. How much are you asking for it?"
"$60 and it's a steal!" the woman said. "And only because you're so young and pretty!"
Amelia smiled. She could afford it, and still have some money left over. She reached into her bag for her purse. Amelia frowned. She opened the bag and peered inside.
Where was her purse? She frantically started pulling things out, but the purse was gone! "It's gone," she cried. "Someone stole my purse!"
"You don't say," said the woman, looking bored. "Well, dearie, there's a lot of pickpockets around here, there are!" She turned to talk to another customer who was also looking at the stroller.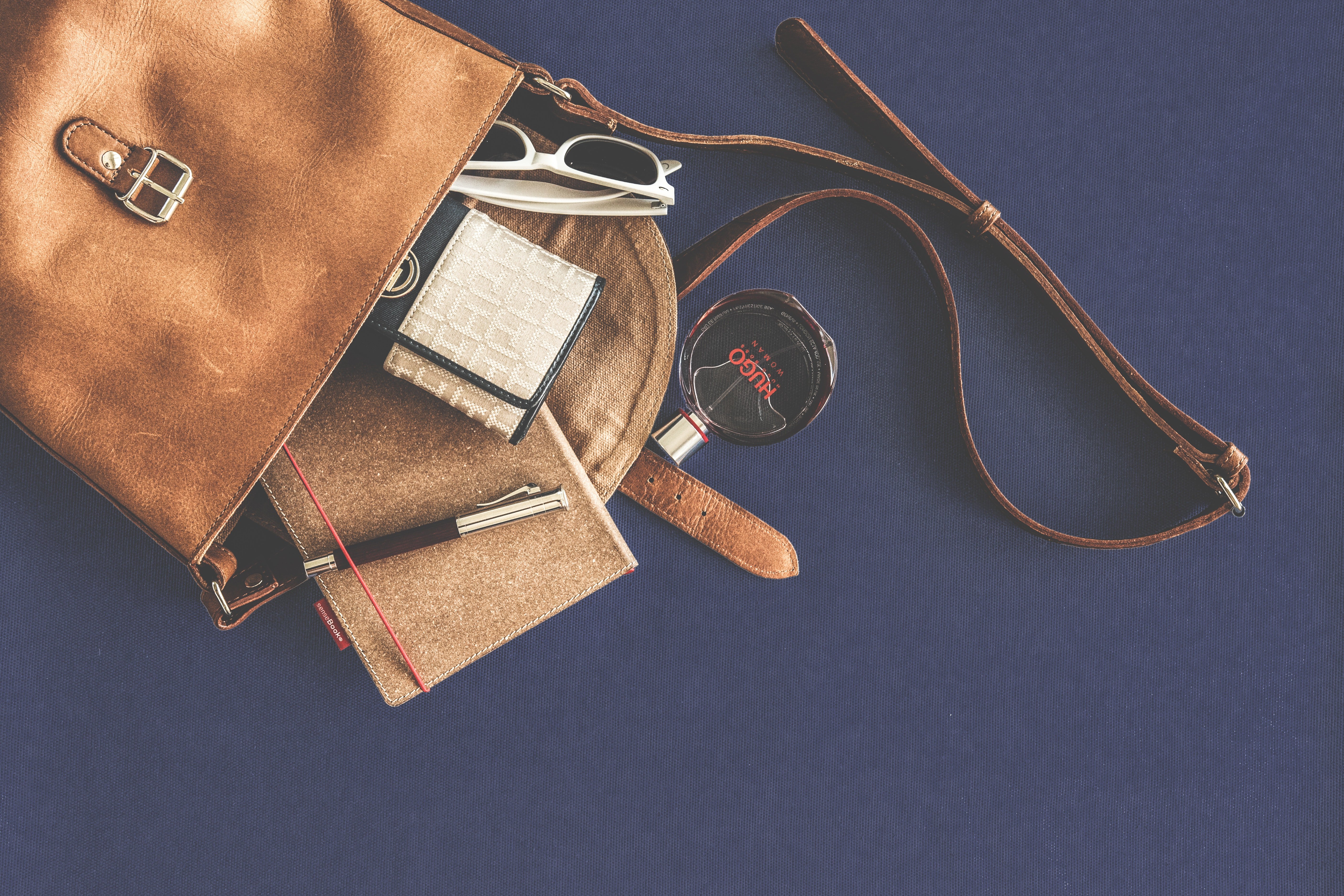 For illustration purposes only | Source: Pexels
Amelia grabbed her arm. "Please, I really need that stroller!" she said. "I'll go and get the money if you'll just keep it for me?"
"A bird in the hand, dearie," the woman said. "Didn't your momma teach you that? Gimme the cash, or it's no dash!" The woman patted her big stomach and laughed at her own wit.
"Please!" Amelia cried. "You don't understand! I have a baby, and no one to help me. My fiancé... He left and... I just... Please, everything goes wrong for me. Please help this go right!"
"That's not my business," the woman said coldly, shaking Amelia's hand off her arm. "My business is cash only, not sad stories and tears!"
A gentle voice said, "Excuse me, how much is the stroller?"
The woman looked right past Amelia and smiled at the man standing next to her. "It's $60, dearie, but only because you're such a handsome gentleman, you are!"
For illustration purposes only | Source: Unsplash
The man pulled out his wallet and handed the woman $60. "There you go." Then he turned to Amelia. "Let me help you get the stroller to your car."
Amelia looked at the man. "Excuse me," she gasped. "I don't understand..."
The man, who was in his early sixties and kind-looking, said gently: "The stroller is yours. I bought it for you."
"I can't!" Amelia cried. "I can't accept... I don't know you!"
The man smiled. "My dear, I have no children, but if I did, I hope someone would be kind if they needed help. Be kind to me, let me help you!"
Amelia nodded dumbly. She couldn't believe this was happening! Meanwhile, the man asked the woman who'd sold him the stroller for some plastic wrap, and he was tucking it into the stroller, wrapping the little mattress.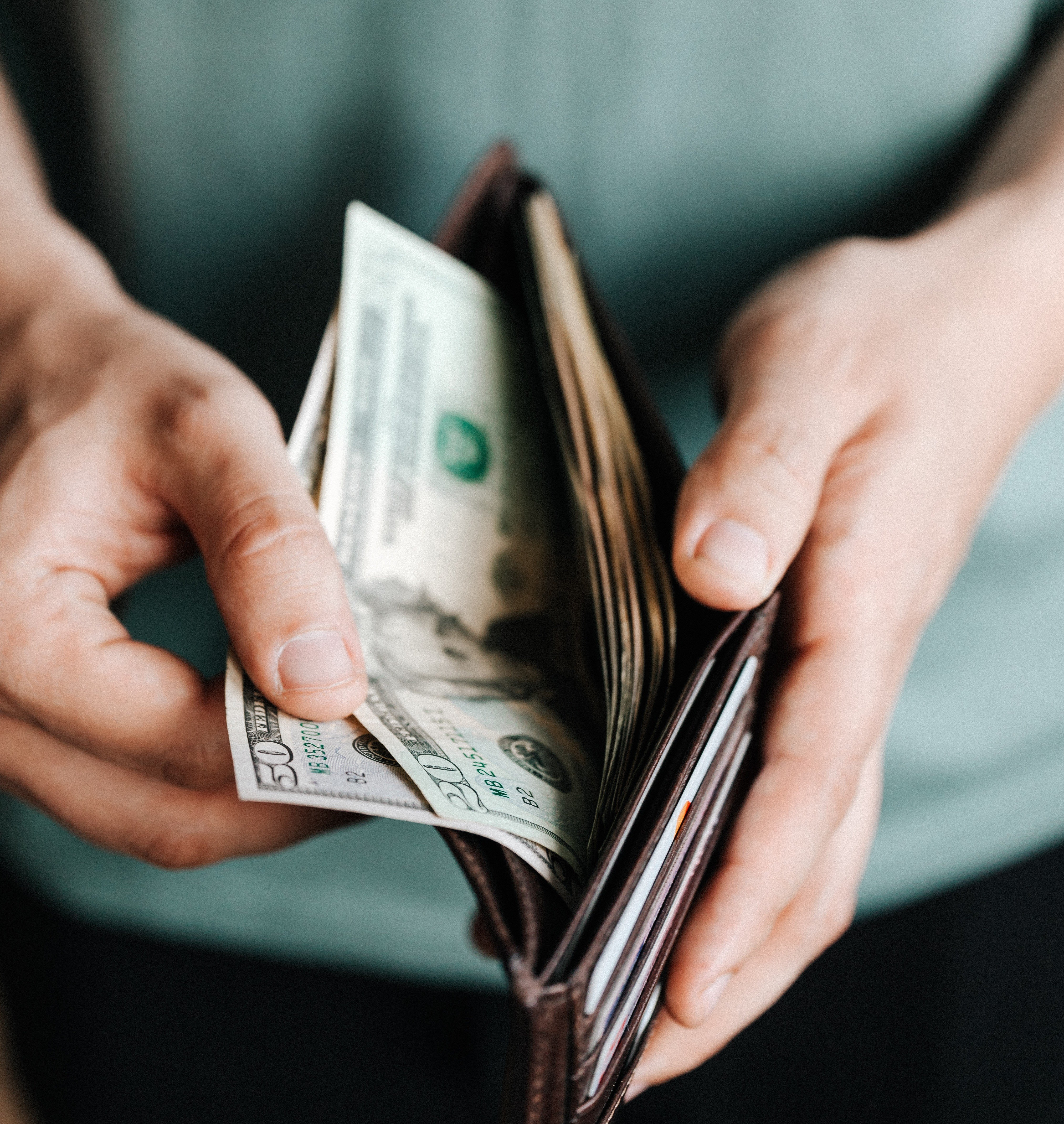 For illustration purposes only | Source: Pexels
He then helped Amelia take the stroller to her car and carefully loaded it into her trunk. "You need to oil the spokes on those wheels before you use it," he advised. "Have a wonderful life, my dear, and God bless you and your baby!"
"Wait!" Amelia cried. "You've been an angel, and I don't know your name!"
The man turned around and winked at Amelia. "Don't you know? Angels don't HAVE names!"
Amelia drove home in a daze. She unloaded the stroller and told her sister all about her adventure. "And he just gave me the stroller, can you believe it?"
"Well," Amelia's sister said. "I guess there still are generous people in this world!"
Amelia started taking the plastic wrapping out of the stroller and found an envelope tucked into the mattress. "What's this?" she wondered. She opened the envelope and gasped.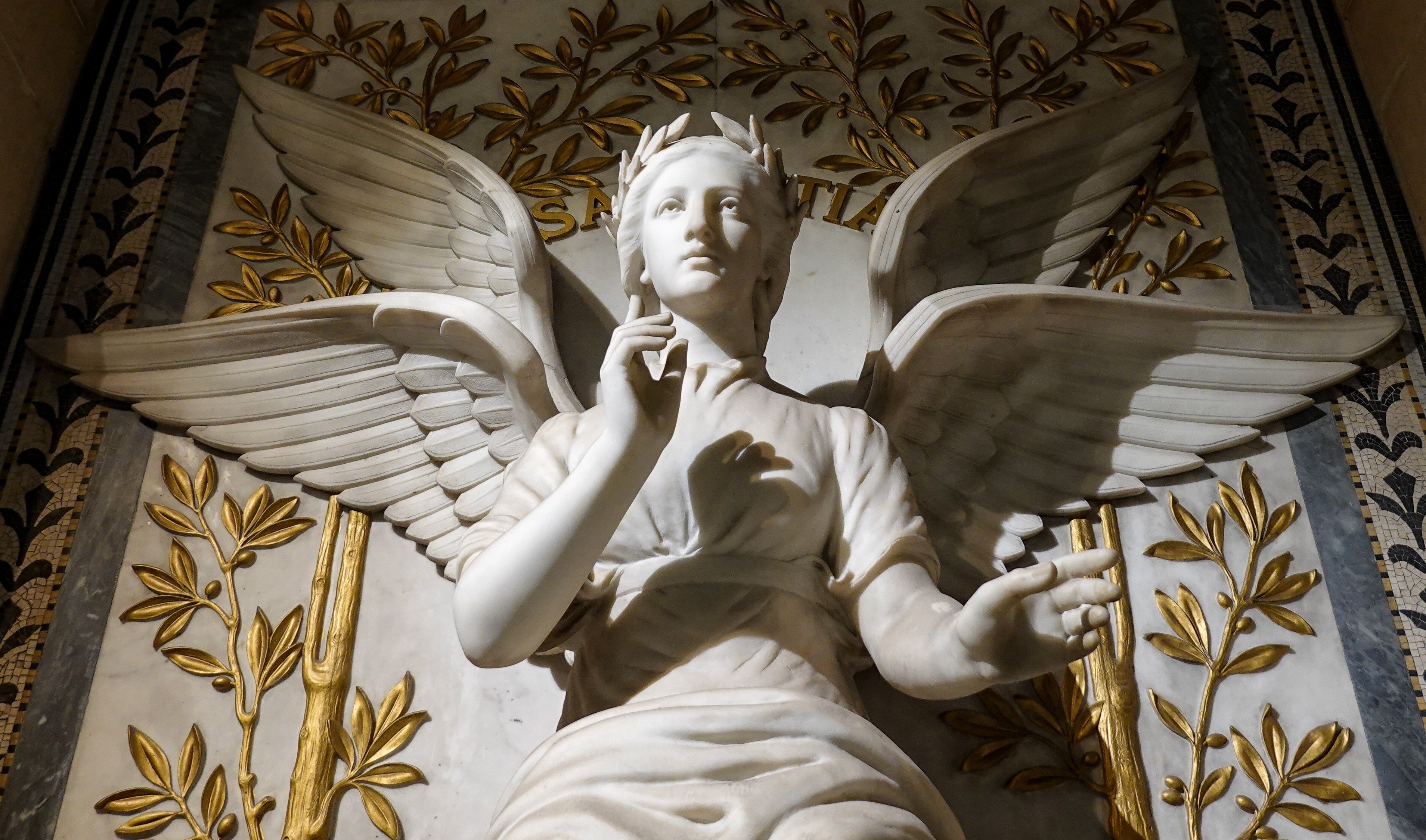 For illustration purposes only | Source: Pexels
"I don't believe it!" Amelia started crying so much she could hardly read the check. It was made out to the bearer, in the amount of $125,000!
"It WAS an angel," Amelia sobbed. "It was a REAL angel!"
Amelia's sister thought she'd gone mad until she saw the check. Then she started crying too. The two women made so much noise that May woke up, and since she hadn't seen an angel, she started to yell for her supper.
What can we learn from this story?
Never stop believing in miracles. Life is hard, and the world is harder, but sometimes small miracles of kindness come into our lives.
Help comes when you most need it, and least expect it. Amelia's life was a series of misfortunes, but when she needed help, an angel with no name came to her rescue.
Share this story with your friends. It might brighten their day and inspire them.
If you enjoyed this story, you might like this one about a childless older woman who finds a baby abandoned in a stroller and is stunned to recognize the beautiful diamond necklace hidden under its pillow.
This piece is inspired by stories from the everyday lives of our readers and written by a professional writer. Any resemblance to actual names or locations is purely coincidental. All images are for illustration purposes only. Share your story with us; maybe it will change someone's life. If you would like to share your story, please send it to info@amomama.com.
Please fill in your e-mail so we can share with you our top stories!