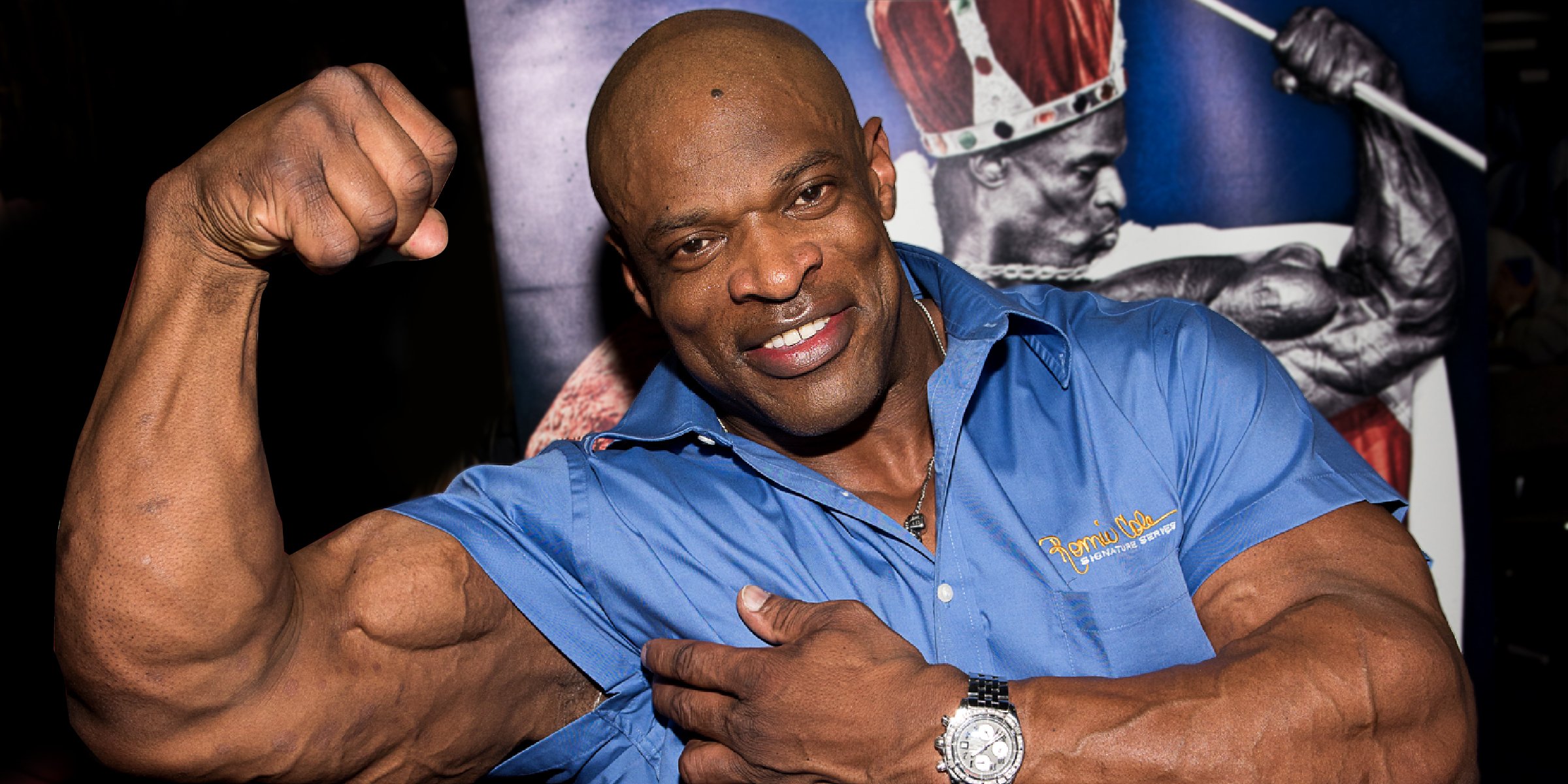 Ronnie Coleman | Source: Getty Images
Where Is Ronnie Coleman Now? The Legendary Bodybuilder Has His Own Supplements Shop

Ronnie Coleman now has a supplements shop. However, he is a retired professional bodybuilder, and for eight consecutive years, he won the Mr. Olympia title. The legendary bodybuilder has 26 International Federation of BodyBuilding and Fitness professional titles.
Ronnie Coleman is known as one of the greatest bodybuilders in the world, along with Arnold Schwarzenegger. In 1990, he became Mr. Texax, and by 1995, he won the Canada Pro Cup, his first competition as a professional.
The bodybuilder never stopped training as he went on to win his first Mr. Olympia title in 1998. In 2018, his life and career became documented in "Ronnie Coleman: The King," a Netflix documentary.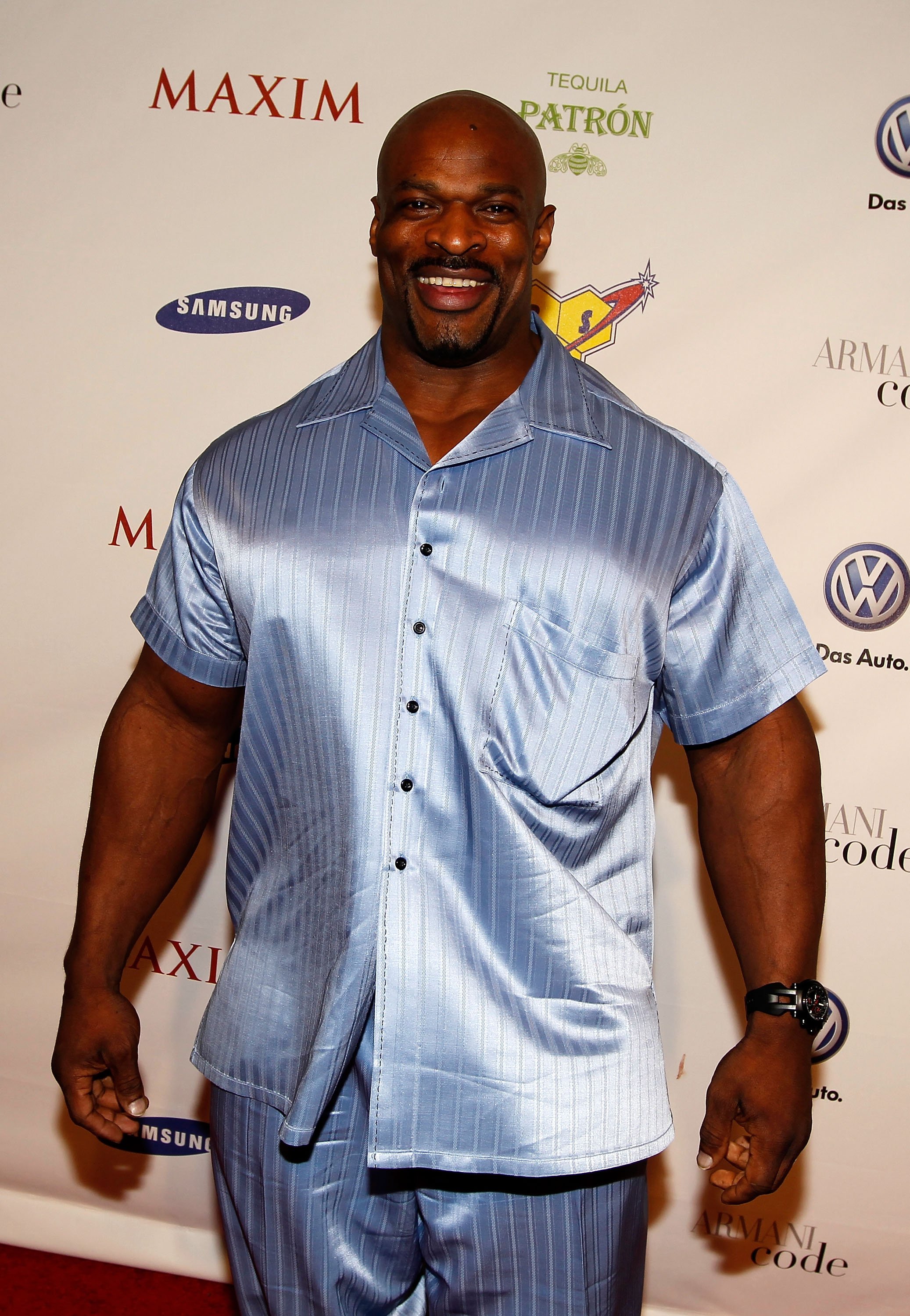 Ronnie Coleman at the 2010 Maxim Party on February 6, 2010 | Source: Getty Images
Coleman could deadlift 800 pounds making him the king of lifting, but the heavyweights also caused his back discs to suffer. He soon became untouchable in the world of bodybuilding because of his dedication.
A fellow bodybuilding competitor once said that Coleman was the only one who stood in his way of trying to be the best in the world.
What Is Ronnie Doing Now?
After years of hard work, Coleman's body slowly gave up. As of 2020, he has had 13 back, neck, and hip surgeries. He first hurt his back in high school when he was powerlifting and then again in college while playing football.
However, the bodybuilder did not give up despite all the difficulties he went through. So, he continued to work out no matter what. According to him, it is still a hobby for him.
Even though he feels pain almost always, the bodybuilder said he is okay because he loves to work out. The surgeries have helped and would only last for a few years, but he won't stop working out.
Ronnie Coleman's Health Struggles
In 2018, Coleman revealed that he had spent over $2 million on surgeries. His initial surgeries were so bad that the doctors he used later predicted he could stay paralyzed. Luckily, that did not happen to him.
The bodybuilder continues working out and sharing this content with his social media followers. At the time of this publication, he has a YouTube channel with almost 1.5 million subscribers and an Instagram page with over 5 million followers.
He is also the owner of the Ronnie Coleman Signature Series. The company provides sports nutrition, apparel, and wellness products for athletes and bodybuilders.
Coleman Paid for the Gym More than for His House
Coleman did not let the quarantine period stop him from working out, and like Scottie Pippen, he also has a home gym. When his gym of choice in Texas was closed, the bodybuilder used his gym at home.
However, the weightlifting legend also knew that having his private gym was essential to maintaining his body. His muscles would shrink and waste away if he had no means to work out.
In his preparations, Coleman decided to give himself the best gym even though it cost him a fortune and was more expensive than his home. He said:
"I paid more for the gym than I paid for [my] house. The house was about $125,000 and the gym was $200,000."
The bodybuilder who used to train at the Metroflex gym said his home gym is his sanctuary. It was the one place he could train in peace when he did not want people to bother him.
Coleman's home gym is equipped with hundreds of dumbbells starting at 5lbs to 200lbs, a squat rack, table crossover, and more.
In addition, one of the main reasons he wanted his private place to work out was so that he could play any music he liked. Even though the gym cost him more, he revealed that it is more important than his house.
Please fill in your e-mail so we can share with you our top stories!