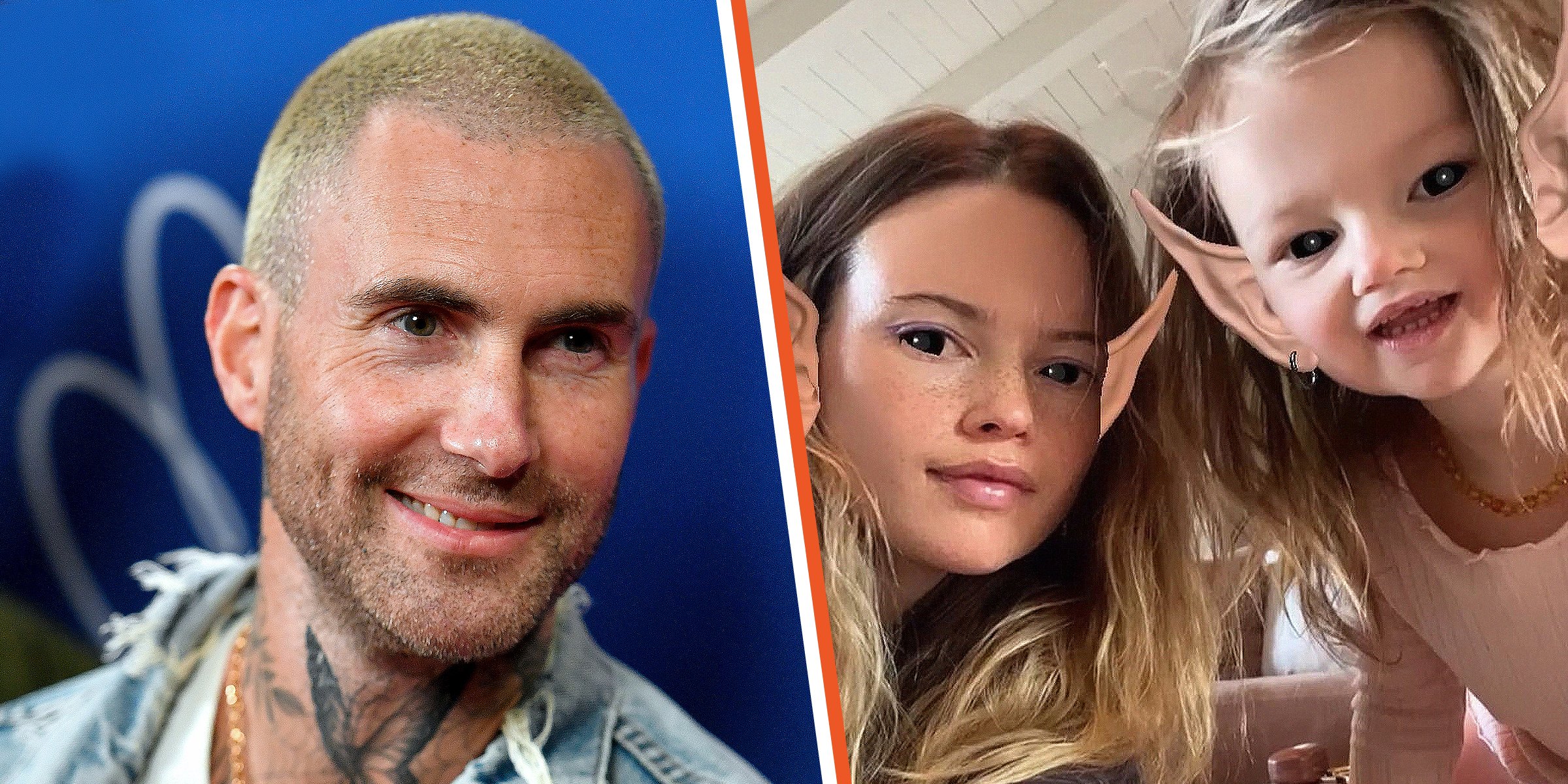 Adam Levine | Behati Prinsloo & Gio Grace | Source: Getty Images | Instagram/behatiprinsloo
Gio Grace Levine's Gender Was Announced on 'The Ellen DeGeneres Show' - Facts about Adam Levine's Second Daughter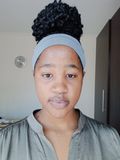 Adam Levine was once a non-believer of holy matrimony. That was until he met the love of his life and wife, Behati Prinsloo. The pair married in 2014 and have welcomed two lovely children - their firstborn Dusty Rose and the most recent addition to the family, Gio Grace Levine.
Adam Levine often gushes about his wife and shares how much he enjoys being a father to his daughters. The Maroon 5 frontman never imagined himself in such a position, but once he met the right woman, he realized all it took was meeting someone who made you want to commit to a shared lifetime.
Before Gio Grace joined that lifetime, the musician once even included his family in one of Maroon 5's music videos. Although Prinsloo and Levine shelter Gio Grace and her older sister from the limelight, there are some interesting facts about her.
Gio's Gender Was Revealed on "The Ellen DeGeneres Show"
In September 2017, former Victoria's Secret model Behati Prinsloo posted a mirror selfie on her Instagram, sporting a bikini, a messy bun, and a growing baby bump. She cleverly captioned it "ROUND 2..." That was when the world first learned of her secondborn's existence.
At the time, a source stated that Levine and Prinsloo were ecstatic about being parents for a second time, adding that they were "amazing parents." The following year on February 15, they welcomed Gio Grace Levine. Prinsloo took to Instagram once more to announce Gio Grace's arrival.
The mom-of-two shared how Gio Grace's feet looked just like her husband's. Before his child's birth, Levine was invited to appear on "The Ellen DeGeneres Show," where the host joked about being the one to name her since she named the "Girl Like You" vocalist's firstborn.
DeGeneres also disclosed that she had already sent him a few options and told her that naming Gio Grace would be a collaborative effort. Levine also revealed Gio Grace's gender for the first time during that interview. Although Gio Grace's name is unique, there were some misunderstandings once her parents shared it with the world.
Gio Grace's first name rhymes with the word "geo," which, according to Elite Daily, is a syllable that means "of the earth" and is often prefixed to words that refer to the earth. Tabloids heard "Gio" and mistaken it for "Geo," ridiculing the parents for giving their daughter that name.
However, the confusion eventually cleared. Although, the meaning of "geo" can be linked to the sentiments attached to Gio Grace's first name. As Elite Daily claimed, it meant her parents viewed her as their whole world.
Gio Has a Happy Time with Her Parents
Gio Grace is part of a family of four that enjoys and prioritizes quality time. In March 2022, Gio Grace was seen out with her dad, her sister, and their dogs enjoying a walk together on a sunny morning. Levine donned snake-print shorts, a white T-shirt with a circular red print, and matching white slip-on sneakers.
Gio Grace and her sister walked on either side of their dad, who clasped their hands tight as each daughter led one of their family dogs on a leash. The father of two once shared that he even considered leaving his music career to be a stay-at-home dad. He gushed about his daughters, saying:
"I'm obsessed with them…I mean, I know that's a good thing, 'cause they're my children."
Last December, the Prinsloo shared a thread of videos and pictures depicting the family's preparations for the Christmas season. Gio Grace's parents are pretty private about their family life. When they post their children, it's usually pictures of them facing away from the camera or featuring a disguise.
Earlier this year, in February, Gio Grace turned four. When her parents celebrated her third birthday, Prinsloo posted a silly selfie with a Snapchat filter she took with her daughter. She captioned, "My bestie turned 3," featuring two green alien emojis.
Moreover, the "Animals" singer will do anything to keep the smiles on his daughter's faces, including defying gender stereotypes for fun. Levine shared a photo of himself and his family standing in front of a lake where they rocked maxi dresses. He sassily captioned, "Girls just wanna have fun."
Parents of Gio
Gio Grace's mom, Behati Prinsloo, is a model and the ambassador for Rhino Trust Namibia. Adam Levine is a musician and Maroon 5's vocalist and frontman, who judged on the popular American talent show from 2011-2019. The lovers started dating a month after Levine split from Anne Vyalitsyna on May 2012.
A year later, they separated for two months before reuniting again. A source told US Weekly how their reunion was overwhelmingly emotional for both Levine and Prinsloo. The source added how during their short separation, all Levine could think about was being with the mother of his children.
In July 2014, they announced their engagement and tied the knot the following year in San Jose del Cabo, Mexico. Levine's friend and actor, Jonah Hill, officiated their marriage. After that, they flew to South Africa to enjoy their honeymoon.
Gio Grace's mom shared her feelings about motherhood on a reflective Instagram post. She expressed that regardless of experiencing sleepless nights, an emotional rollercoaster of highs and lows where she would laugh and cry, there is nothing about being a mother she would change. She concluded:
"Being mom to Dusty and Gio keeps me strong, motivated, and empowered."
Gio Is Not the Only Child in the Family
Gio Grace has an older sister, Dusty Rose Levine, who was born on September 21, 2016, following her parents' announcement of their pregnancy in April 2016 via Instagram. At the time, Levine shared how they struggled to choose the right name for their first princess.
After going back and forth with Ellen DeGeneres, Levine finally agreed to one of the host's suggestions. After Gio Grace, the couple disclosed that they wanted to bless their daughters with more siblings. Prinsloo especially wanted more babies since she was an only child.
According to the Daily Mail, the ambassador would like five children. The outlet recently reported that Prinsloo might be pregnant again after she was seen with her husband donning a blue floral dress that hugged a growing baby bump. However, the couple hasn't yet made any announcement.
Please fill in your e-mail so we can share with you our top stories!