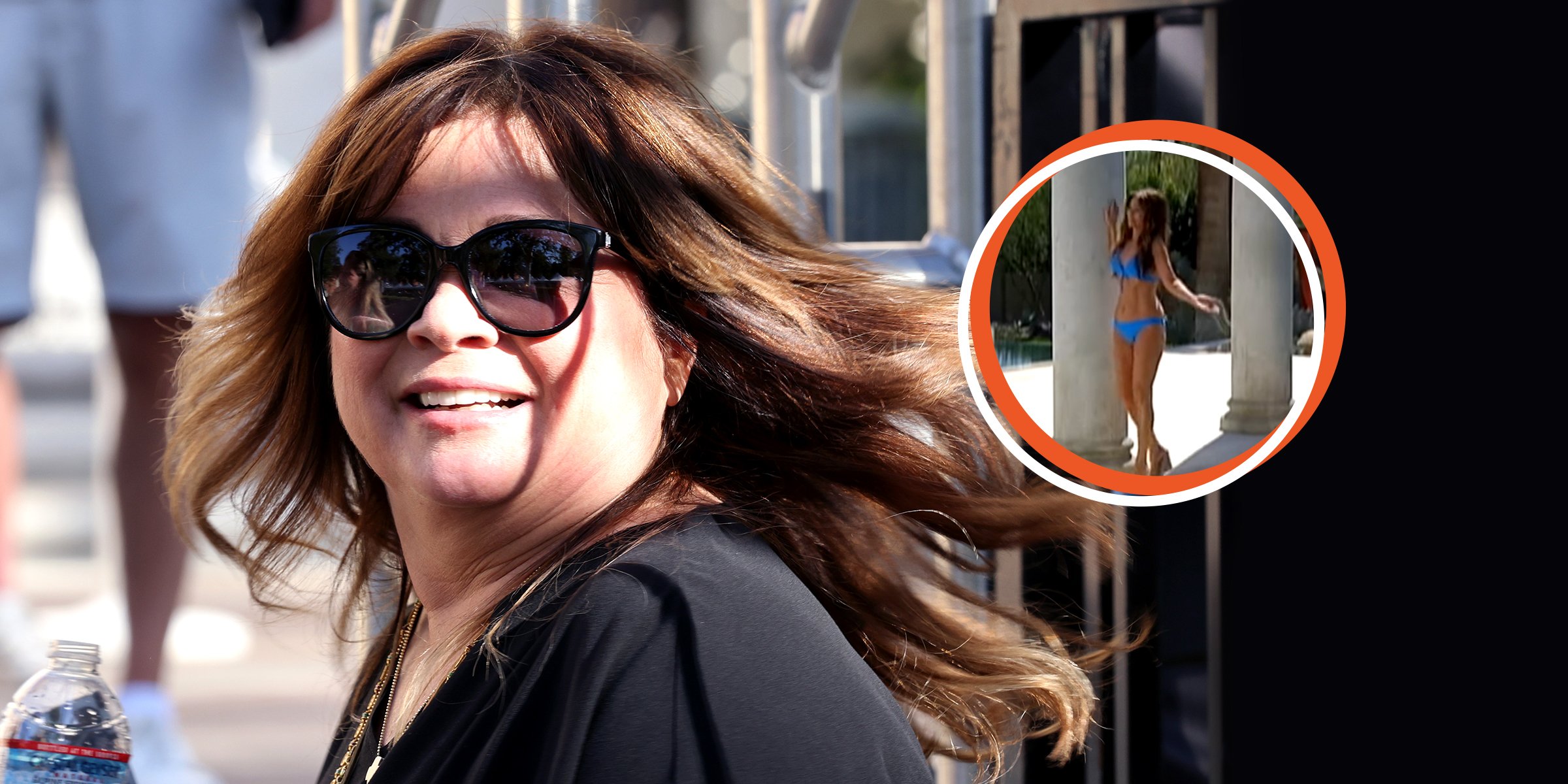 Valerie Bertinelli | Source: Youtube.com/ABCNews | Getty Images
Valerie Bertinelli Has Battled Criticism & Self-Shame for Gaining Weight after Posing in a Bikini at 48

Valerie Bertinelli is in a good place now, after she has learned to love her body, despite criticism from the public. However, the journey to self-love and acceptance was not an easy one. Here are the details.
Owning one's story and loving oneself is the first secret of happiness, and Valerie Bertinelli knows this. Over the years, the American actress has come to love and accept herself for who she is, especially when it has to do with her weight.
However, it was not always the case for Bertinelli, as the Hollywood icon struggled to accept her body for the longest time. From elementary school, the actress had always been unhappy with her body. When she finally gained worldwide recognition, she had to battle her full-blown obsession in front of millions of eyes.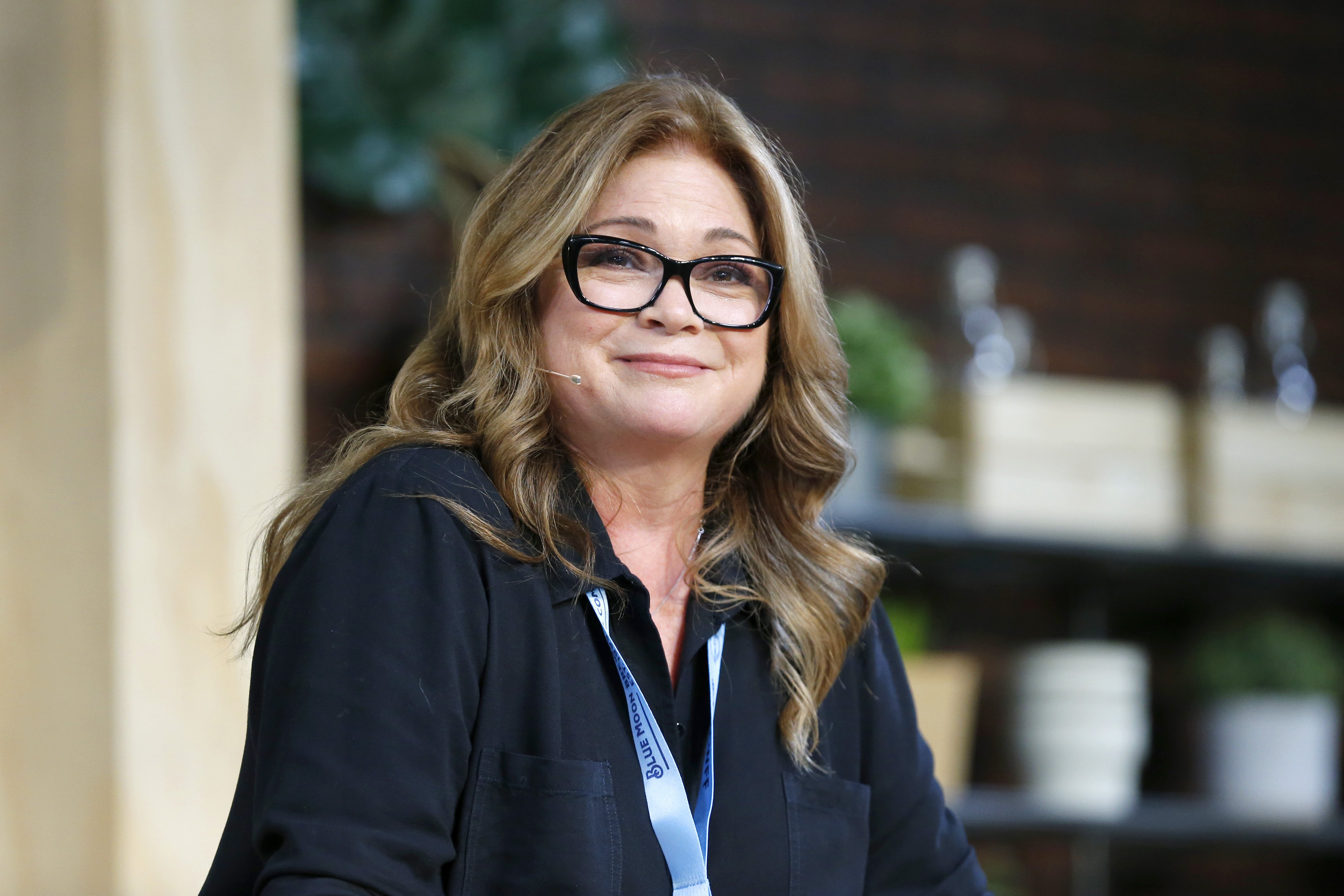 Valerie Bertinelli onstage presenting a culinary demonstration at the Grand Tasting presented by ShopRite featuring Culinary Demonstrations at The IKEA Kitchen presented by Capital One at Pier 94 on October 12, 2019, in New York City. | Source: Getty Images
Bertinelli would write what she weighed in her journal daily because she was focused on weight loss. Unfortunately, the "Wilderness Love" star's notion about herself only worsened as the years passed.
When Bertinelli was featured in "One Day At a Time," she would often compare herself with her television sister, Mackenzie Phillips. The actress once recalled:
"She's always been thin, and I called my hips childbearing hips. I felt fat next to her."
Ultimately, Bertinelli thought she was ugly. Then, at some point, she began taking pills known as "black beauties." However, the effects of the drugs left her shaking all the time, and after six months, she was forced to quit.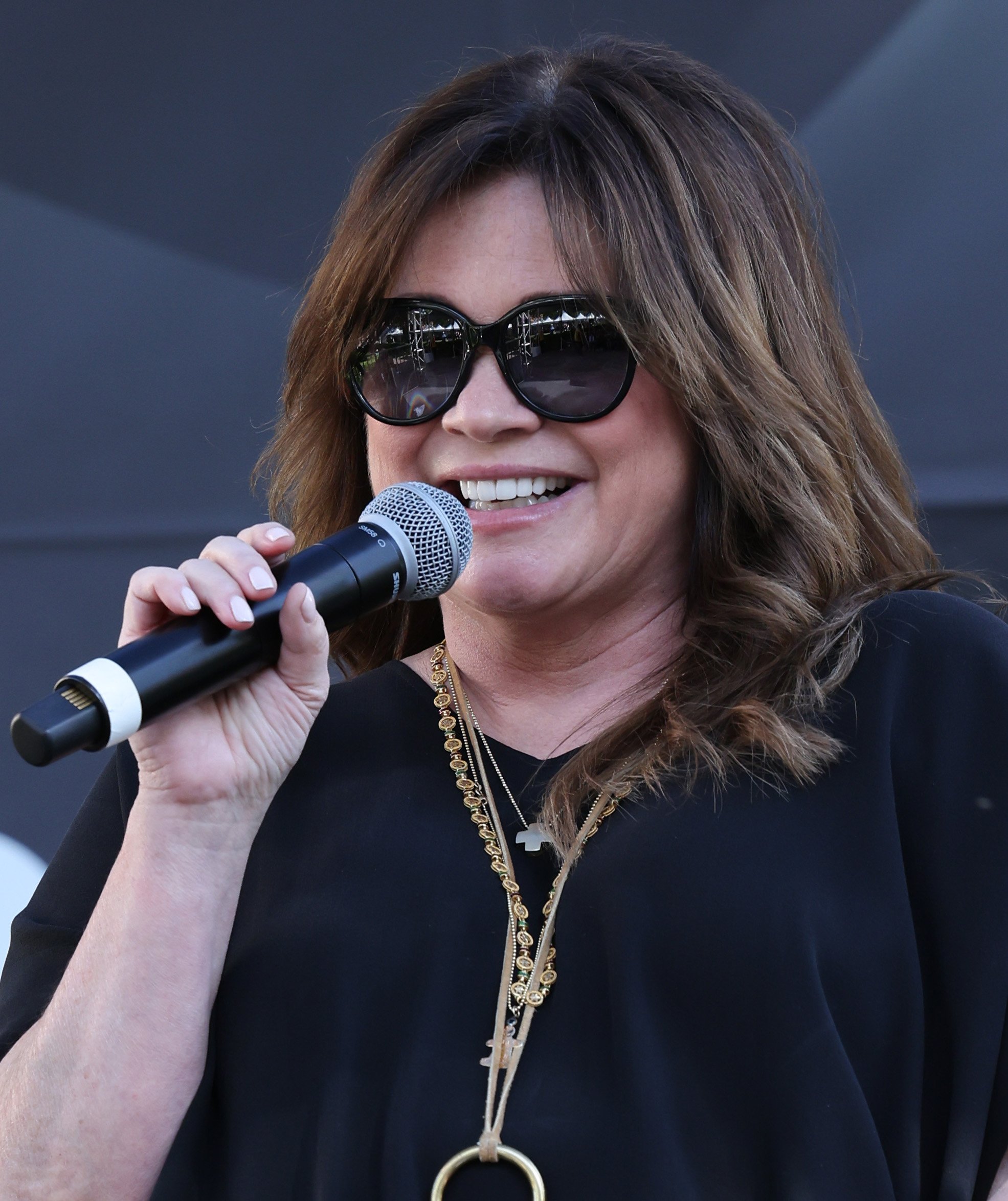 Valerie Bertinelli speaks on stage at the Los Angeles Times Festival of Books at the University of Southern California on April 23, 2022, in Los Angeles, California. | Source: Getty Images
After stopping the pills, the actress returned to eating food, as she noted that she could not starve herself. A few years later, she would meet her first husband, Eddie Van Halen, who helped to distract her from all her weight problems.
Twenty years old at the time, Bertinelli fell in love with the rock star guitarist. They proceeded to have a courtship, and months later, they walked down the aisle in 1981.
Surprisingly, despite how much weight she lost, Bertinelli noted that the bikini was still a size large.
Ten years after their marriage, the couple welcomed their son, Wolfgang Van Halen. Sadly, birthing a child was not enough to stop the pair's marriage from crumbling. After two decades of marriage, Bertinelli and Eddie separated in October 2001 and divorced in 2007.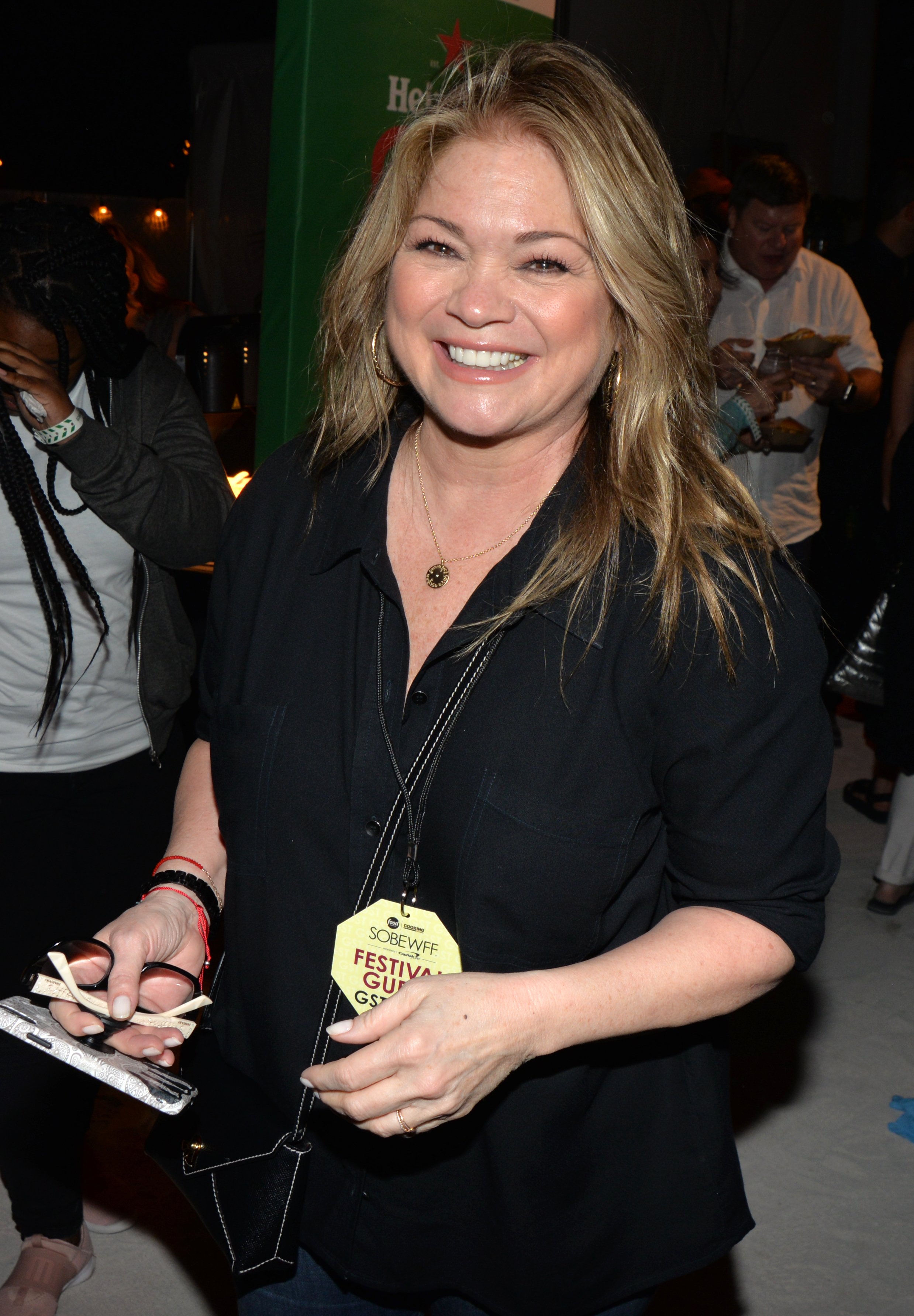 Valerie Bertinelli at Burger Bash at the 19th Food Network South Beach Wine & Food Festival on February 21, 2020, in Miami Beach, Florida. | Source: Getty Images
The divorce was not an easy decision for the Golden Globe Award Winner, and the aftermath saw Bertinelli hit a new low in her life. To cope, the starlet turned to food as her drug choice. According to the actress:
"They were my Prozac. Those were some of the darkest days of my life, and I was eating my way through them. I became a hermit."
Bertinelli gained so much weight in no time, eventually becoming a shadow of herself. The actress once recalled watching herself in the Hallmark movie "Claire" and wanting to run into her room to cry.
Valerie Bertinelli attends the Build Series to discuss 'Kids Baking Championship" & "Family Restaurant Rivals' at Build Studio on August 21, 2019, in New York City. | Source: Getty Images
According to Bertinelli, the sight of herself was too much for her to tolerate. Then it dawned on the show business icon that something had to be done. A few weeks later, Bertinelli began visualizing a better version of herself.
Inside Bertinelli's Fitness Journey
So, Bertinelli set herself on the path of change. She signed up as a spokesperson for Jenny Craig in hopes that the millions of people watching would be enough reasons to hold herself accountable. The movie star also wrote "Losing It," which helped her grow and inspired people who read it.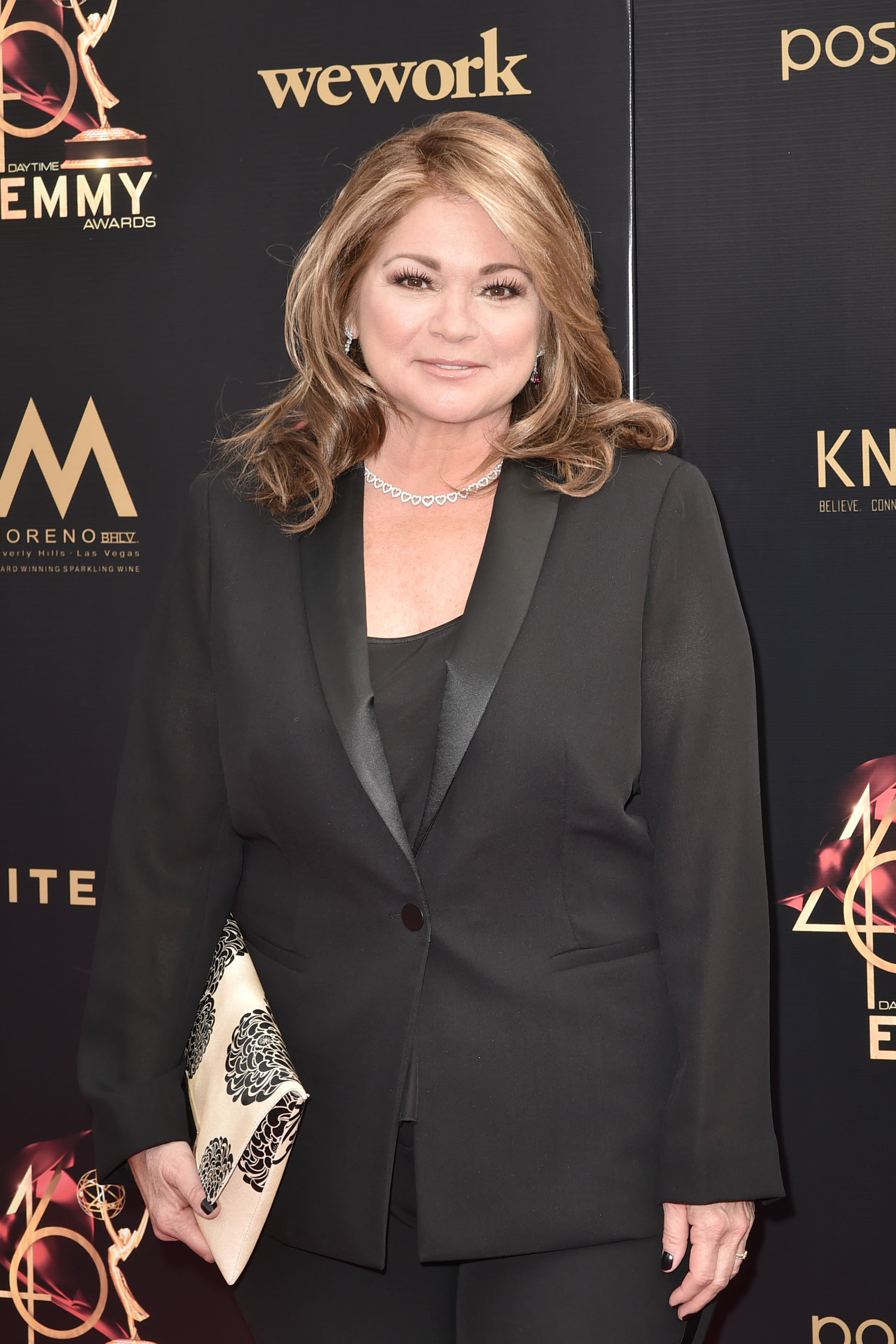 Valerie Bertinelli attends the 46th annual Daytime Emmy Awards at Pasadena Civic Center on May 05, 2019, in Pasadena, California. | Source: Getty Images
Furthermore, Bertinelli maintained her weight by eating consciously. For example, the actress would eat hard-boiled eggs for snacks and sugar-free Jell-O with fat-free whipped cream when she craved something sweet. Bertinelli would also go on walks with her man, where they had healthy talks.
With consistency and hard work, the actress lost over 40 pounds. Then, Bertinelli decided to share her progress with the world and flaunt her new physique. In 2009, she posed for the People cover, donning a green bikini.
The starlet was 48 then, her first time wearing a swimsuit in almost 30 years. Bertinelli explained that she worked very hard physically and, at the same time, wished she had put in as much work mentally.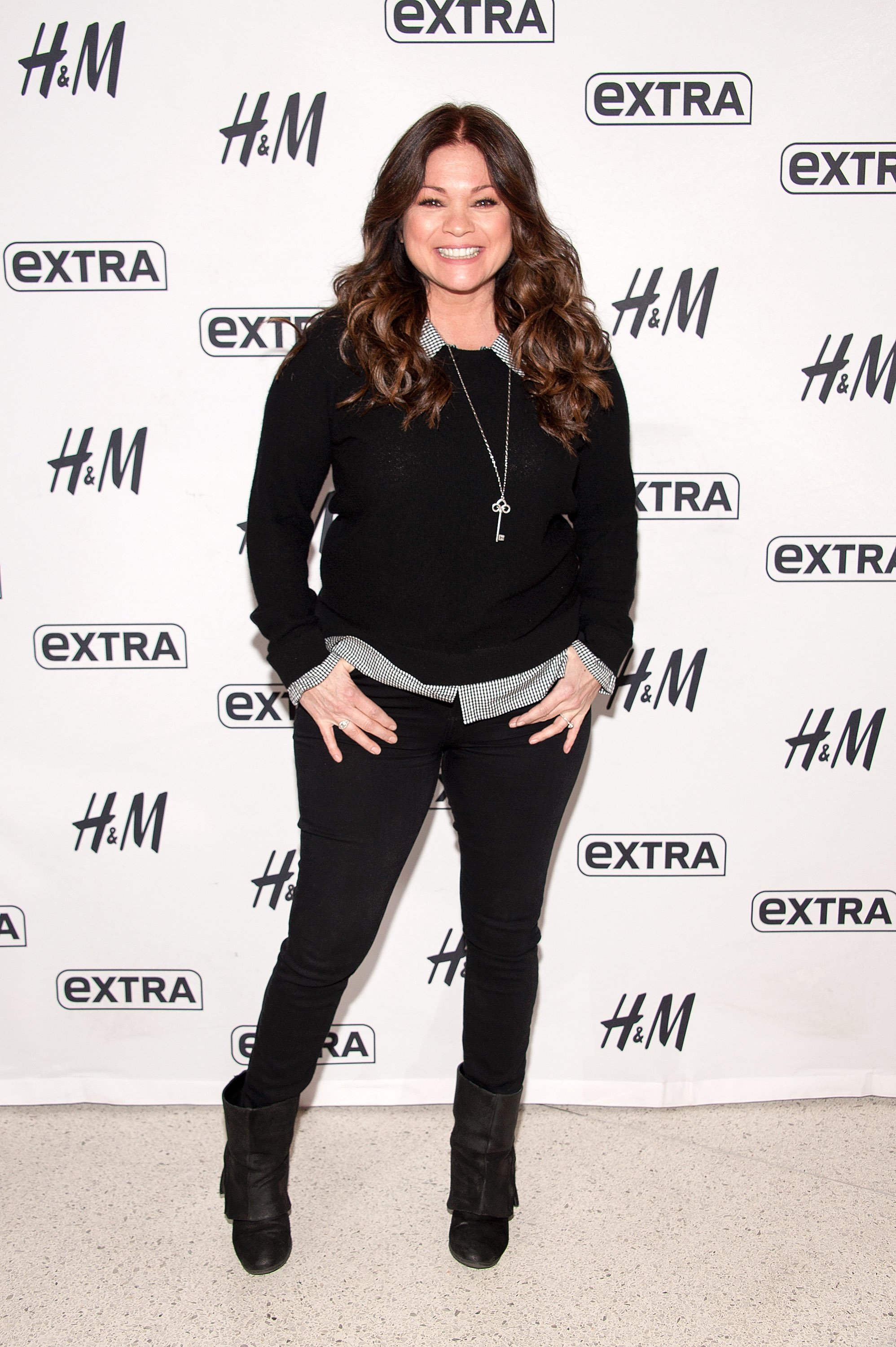 Valerie Bertinelli visited "Extra" at their New York studios at H&M in Times Square on November 4, 2015, in New York City. | Source: Getty Images
Surprisingly, despite how much weight she lost, Bertinelli noted that the bikini was still a size large. Nevertheless, she was proud to inspire lots of women with her photos.
Unfortunately, it was only a matter of time before Bertinelli's efforts went down the drain. The actress revealed that as soon as the photo shoot ended, she began to gain weight. So, she went down the old lane. Bertinelli noted that she was starving herself and doing twice-a-day workouts.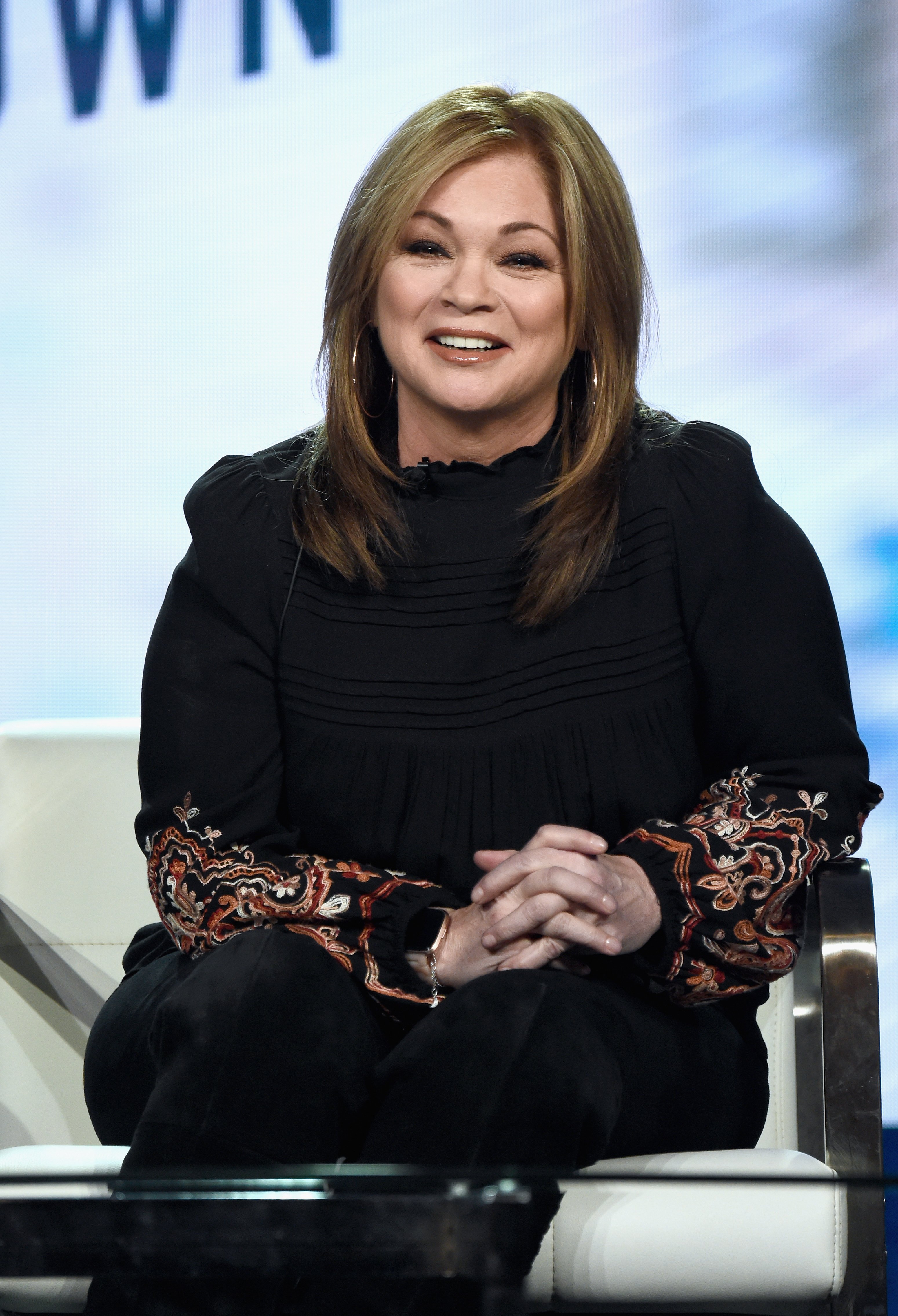 Valerie Bertinelli of 'Family Food Showdown' speaks onstage during the Food Network portion of the Discovery Communications Winter 2019 TCA Tour at the Langham Hotel on February 12, 2019, in Pasadena, California. | Source: Getty Images
According to the movie star, some people could look fit without doing what she did, but not her. Furthermore, Bertinelli said she felt ashamed for being part of the problem to make people think they could do it.
She bought into it hook, line, and sinker but did not take care of her head and heart, which was most important. Years later, she resolved to lose ten pounds, but one morning, she changed her heart after walking over to the scale. Bertinelli said to herself:
"No. I can't be doing this again."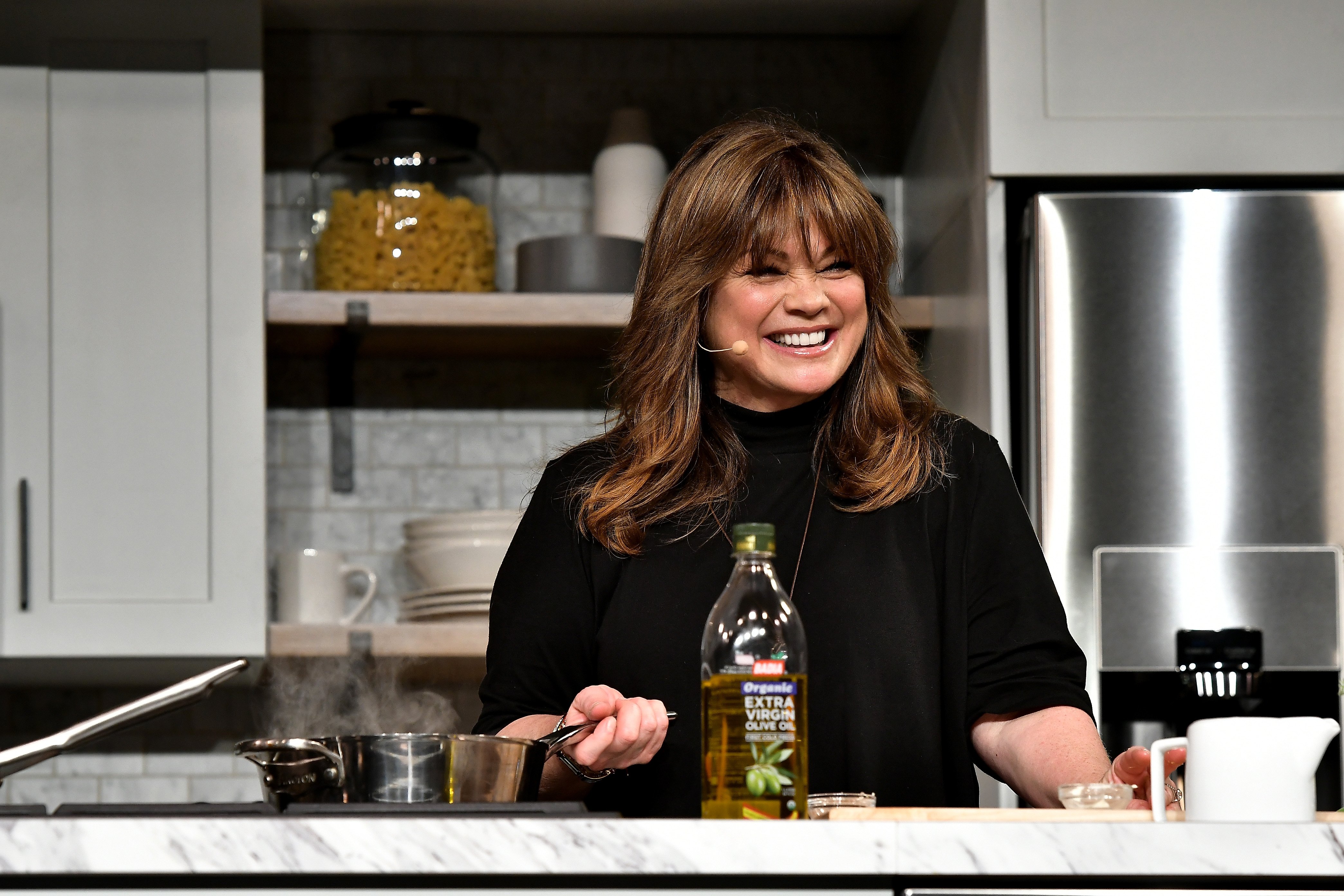 Valerie Bertinelli prepares a dish at the Food Network & Cooking Channel New York City Wine & Food Festival Presented By Coca-Cola - Grand Tasting presented by ShopRite featuring Samsung® Culinary Demonstrations presented by Mastercard at Pier 94 on October 15, 2017, in New York City. | Source: Getty Images
She stuck with that decision, and now at 62, she is set on carving out a new journey for herself without a scale. In her words:
"The goal is to live in the moment and not according to the scale."
Bertinelli has confessed that she is done judging herself and wants to be kinder and more accepting. However, it may not be an easy process. According to her, she has a lot of decades of thinking that she has to accept and like herself. Nevertheless, the icon is determined to move past public criticism to live happily with self-love.
Please fill in your e-mail so we can share with you our top stories!
The information in this article is not intended or implied to be a substitute for professional medical advice, diagnosis or treatment. All content, including text, and images contained on news.AmoMama.com, or available through news.AmoMama.com is for general information purposes only. news.AmoMama.com does not take responsibility for any action taken as a result of reading this article. Before undertaking any course of treatment please consult with your healthcare provider.