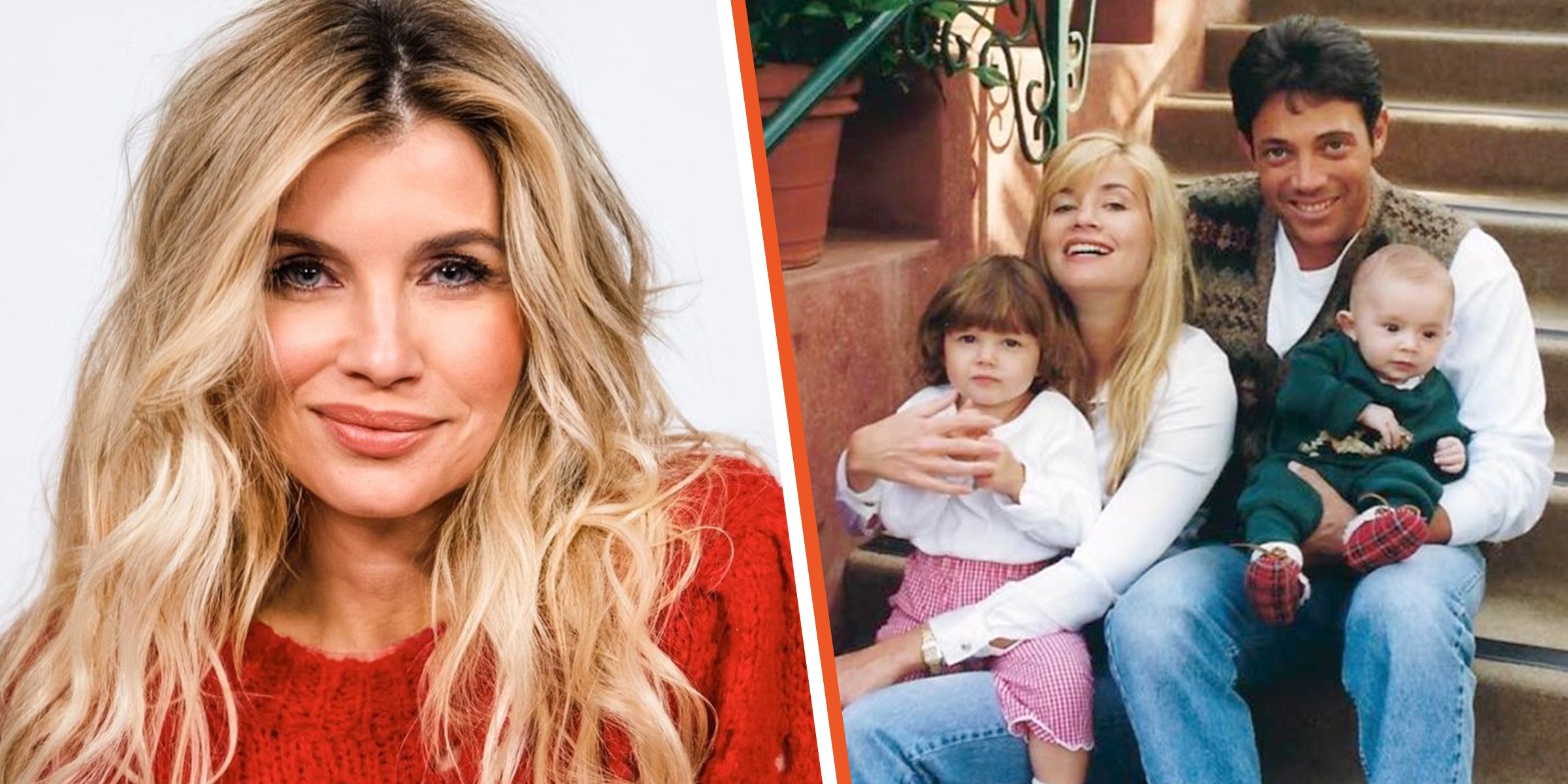 Nadine Caridi | Chandler Belfort,Nadine Caridi, Jordan Belfort, and Carter Belfort | Source: Instagram.com/therealdrnadine
Meet Family Therapist Nadine Macaluso Formerly Known as Nadine Caridi and 'Wolf of Wall Street's' Ex-wife

Nadine Macaluso, previously known as Nadine Caridi, is a family therapist and expert in trauma bonding. She was married to the infamous "Wolf of Wall Street," Jordan Belfort, and was his second wife.
Jordan Belfort is an author, entrepreneur, former stockbroker, and convicted felon. He became known as the Wolf of Wall Street after he wrote about his stock market scams in his memoir of the same title.
In 2013, "The Wolf of Wall Street" film focused on Jordan Belfort's true story, and Margot Robbie played Nadine Caridi even though her character's name was Naomi Lapaglia. Today, Nadine Caridi has an entirely different life.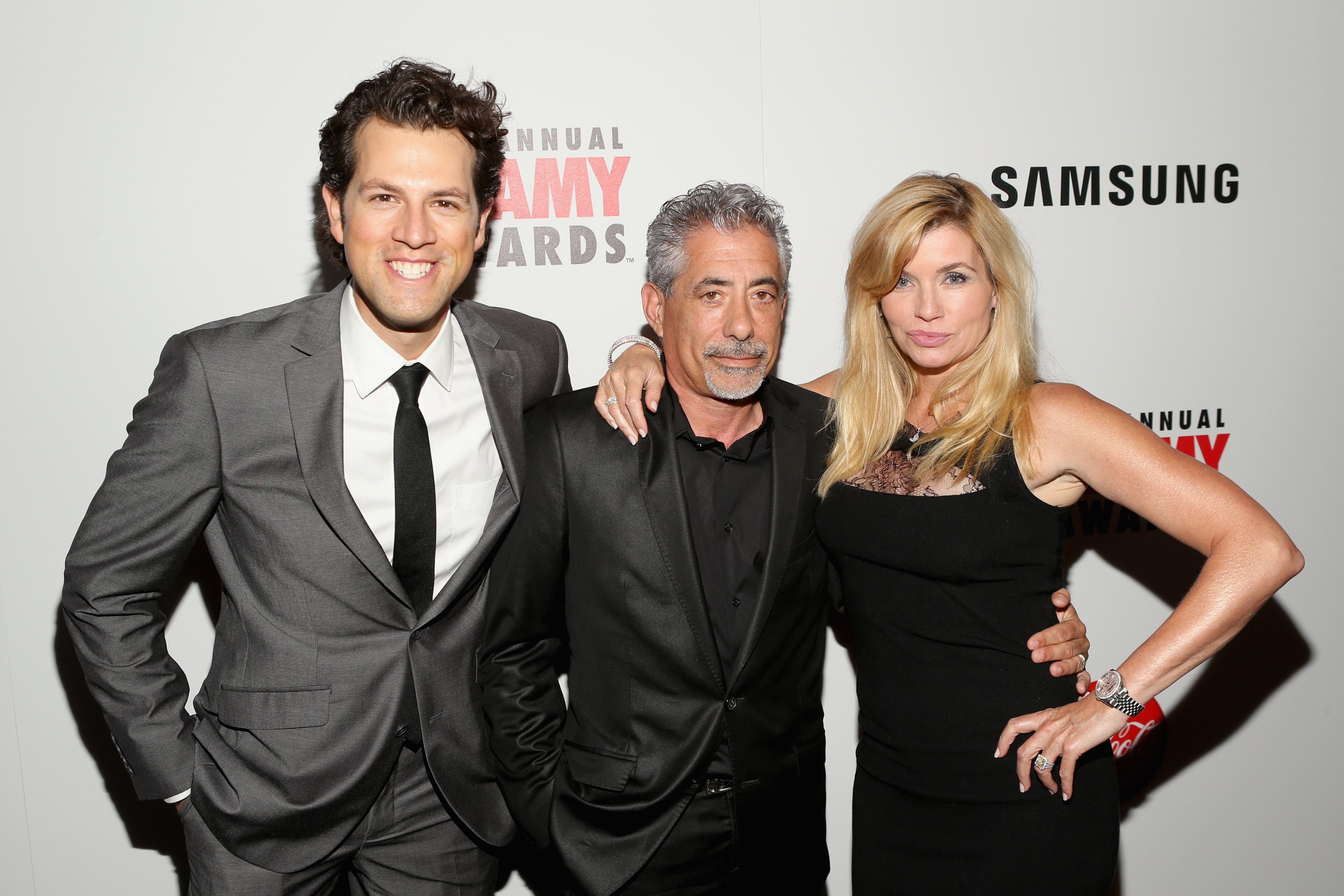 Drew Baldwin, John Macaluso, and Nadine Macaluso at the 4th Annual Streamy Awards on September 7, 2014 | Source: Getty Images
What Does Nadine Caridi Do Now?
Caridi is a Capricorn born on December 24, 1967, and as of August 2022, she confirmed that she is 54. A single divorced mother raised her and her younger brother, and their father did not provide any support.
She graduated from John Dewey High School at 17, became a model, and worked in commercials because she needed money and security.
At 31, she was divorced, and at 39, she went back to school to get her master's and a Ph.D. She attended the Pacifica Graduate Institute and earned a master's in counseling, followed by a Ph.D. in Somatic and Depth psychology.
Barely two years after the divorce from her first husband, she met and married John Macaluso. In their 22 years of marriage as of this publication, they share a blended family of five kids.
On Instagram, Caridi describes herself as an expert in trauma bonding, narcissistic abuse, complex post-traumatic stress disorder, and ex-wife to the "Wolf of Wall Street." She is also committed to helping women leave abusive relationships.
Today, Caridi owns a private practice where she works as a licensed marriage and family therapist and relationship expert. She is also a mental health vlogger on the YouTube channel "Dr. Nae's Talking Bar."
She is also the author of "A Therapist's Guide on Healing from Traumatic Love." When she is not working, she loves to exercise, paint, cook, decorate, and spend time with her family and dog.
Nadine Caridi Was Married to "The Wolf of Wall Street"
Caridi met her ex-husband towards the end of the 1980s after her entrepreneur and race car driver ex-boyfriend Alan Wilzig introduced them at a July 4th Westhampton Beach House party.
When they met, Belfort was still married, but he soon divorced his first wife, and he and Caridi married in 1991. On July 29, 1993, they welcomed their first child, Chandler. She became their only daughter.
On August 15, 1995, they welcomed their only son and second child, Carter. Their marriage lasted only eight years, and by 1998, they had divorced.
Years later, Caridi revealed that being married to 'The Wolf of Wall Street' was the worst thing that happened to her, but their children and what she did with the pain he caused were the best things.
During their relationship, she said her ex-husband would love-bomb her in different ways. The love bombing made her fall in love with him, but she also stated that it was love conning and idolization.
When their relationship ended, she moved to California with their kids to start afresh. However, her ex-husband did not provide her with any financial support.
Margot Robbie on "The Wolf of Wall Street" Was Based on Nadine Caridi
After the movie "The Wolf of Wall Street," where Margot Robbie played Caridi, the author revealed that some parts of the film were the exact things that had happened in her life.
In the movie, there was a scene where the boat sank. Caridi revealed on Instagram that their yacht sank, and the Italian Navy saved them after over 12 hours in a storm.
Robbie was glad she opted to meet Caridi before the movie's shooting as it was helpful. Even though they did not need to meet for the actress to play the character, knowing her motivation gave her an authentic performance.
In the book, Caridi revealed that her ex-husband made it sound like they only fought about him coming home late and cheating on her when she was more concerned about him doing drugs, especially in the presence of their newborn.
Please fill in your e-mail so we can share with you our top stories!