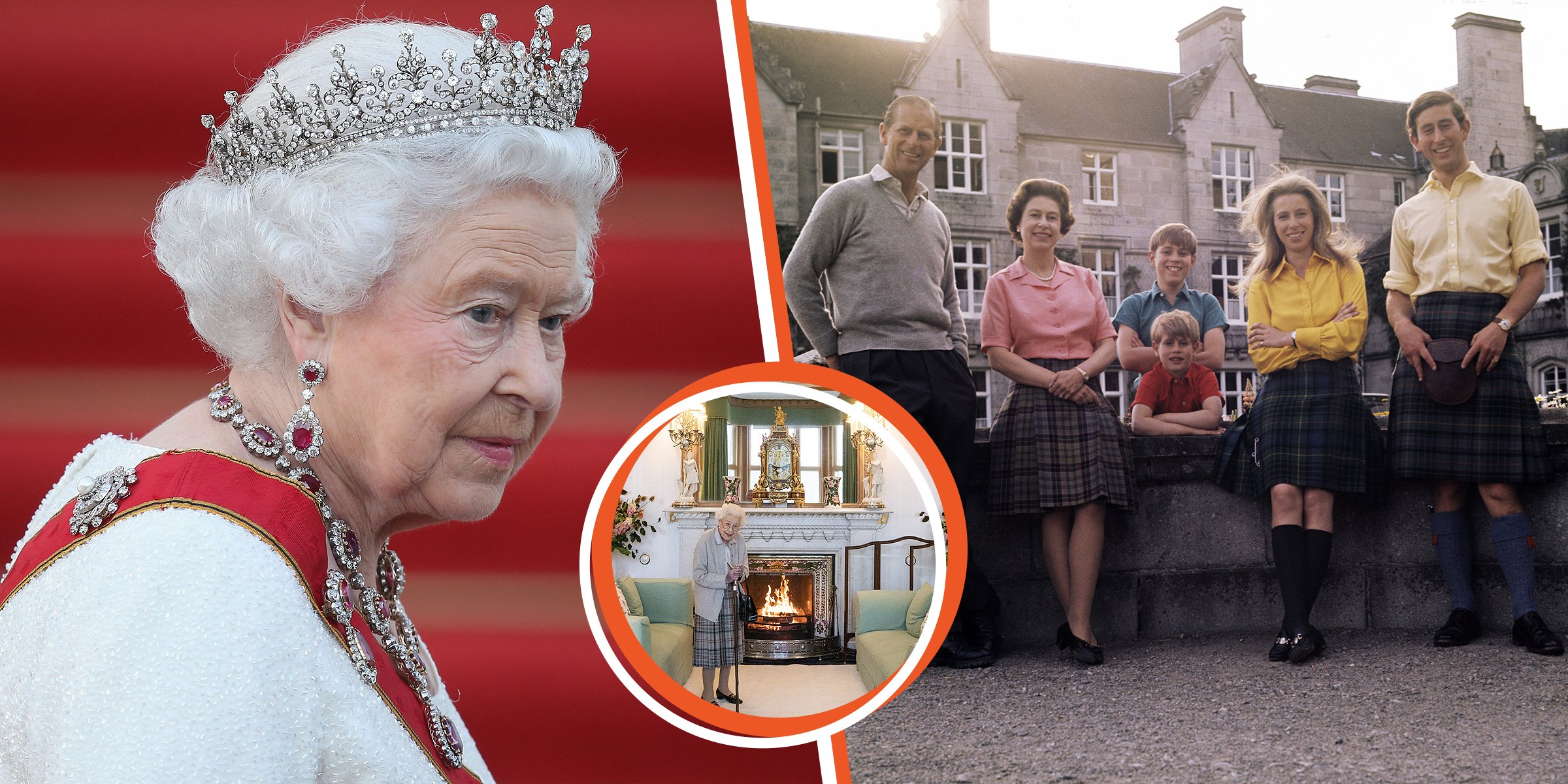 Her Majesty the Queen | The Royal Family at Balmoral | Source: Getty Images
Inside Queen's Favorite Residence Filled with Nods to Her Family, Where She Died Surrounded by Her Offspring

Queen Elizabeth II, Britain's beloved and longest-reigning monarch passed away peacefully surrounded by her loved ones, in her favorite private residence.
Britain is mourning the passing of its beloved monarch, Queen Elizabeth II who died on Thursday, September 8, 2022, at Balmoral Castle, Scotland, surrounded by her family.
Her Majesty was 96 years old, and her health had become frail in the last months. Her recent decline led to an announcement by Buckingham Palace, and to a vigil by her subjects for the woman who led them for seventy long years.
The Queen was more than a head of State, she was also a wife, mother, grandmother, and great-grandmother. The public mourning can only be a shadow of her family's private grief.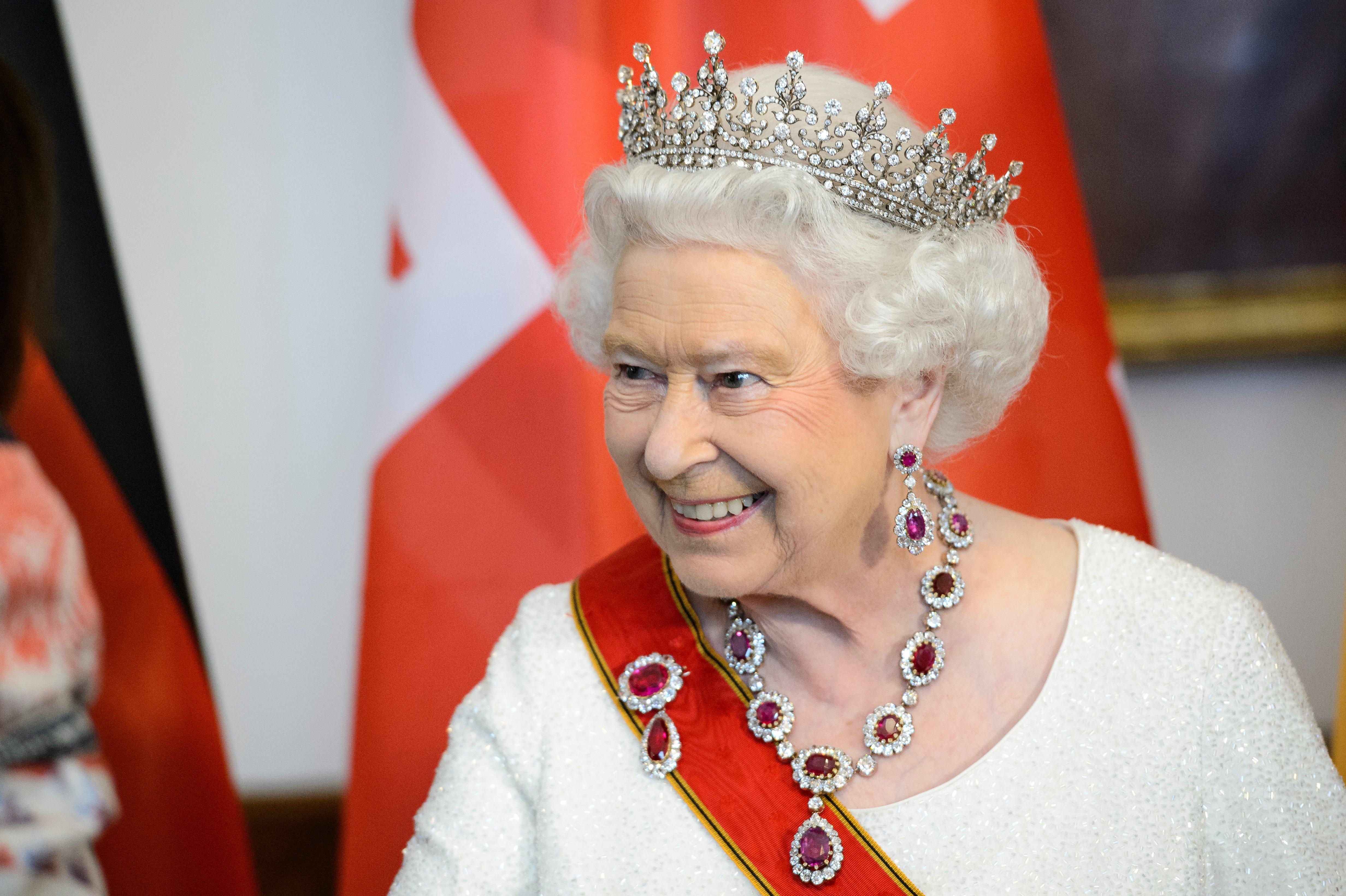 Queen Elizabeth II on June 24, 2015 in Berlin, Germany | Source: Getty Images
As crowds gather at Buckingham palace, it is perhaps fitting that the Queen bid her own farewell to a long and difficult life of selfless service in what has always been her favorite private residence, Balmoral Castle.
It was at Balmoral that some of the happiest days of her life were spent, not only throughout her reign but also during her childhood, alongside her parents, King George VI and Queen Elizabeth.
It is good to remember the woman beneath the crown, who loved her grandchildren, doted on her dogs, and found her piece of Heaven in the Scottish Highlands.
It is a place that is filled with happy memories for the Royal Family, and for the little girl once affectionately known as Lilibet. It was here that the Royal Family gathered early on September 8, to be by the side of the woman who has been the center of their world.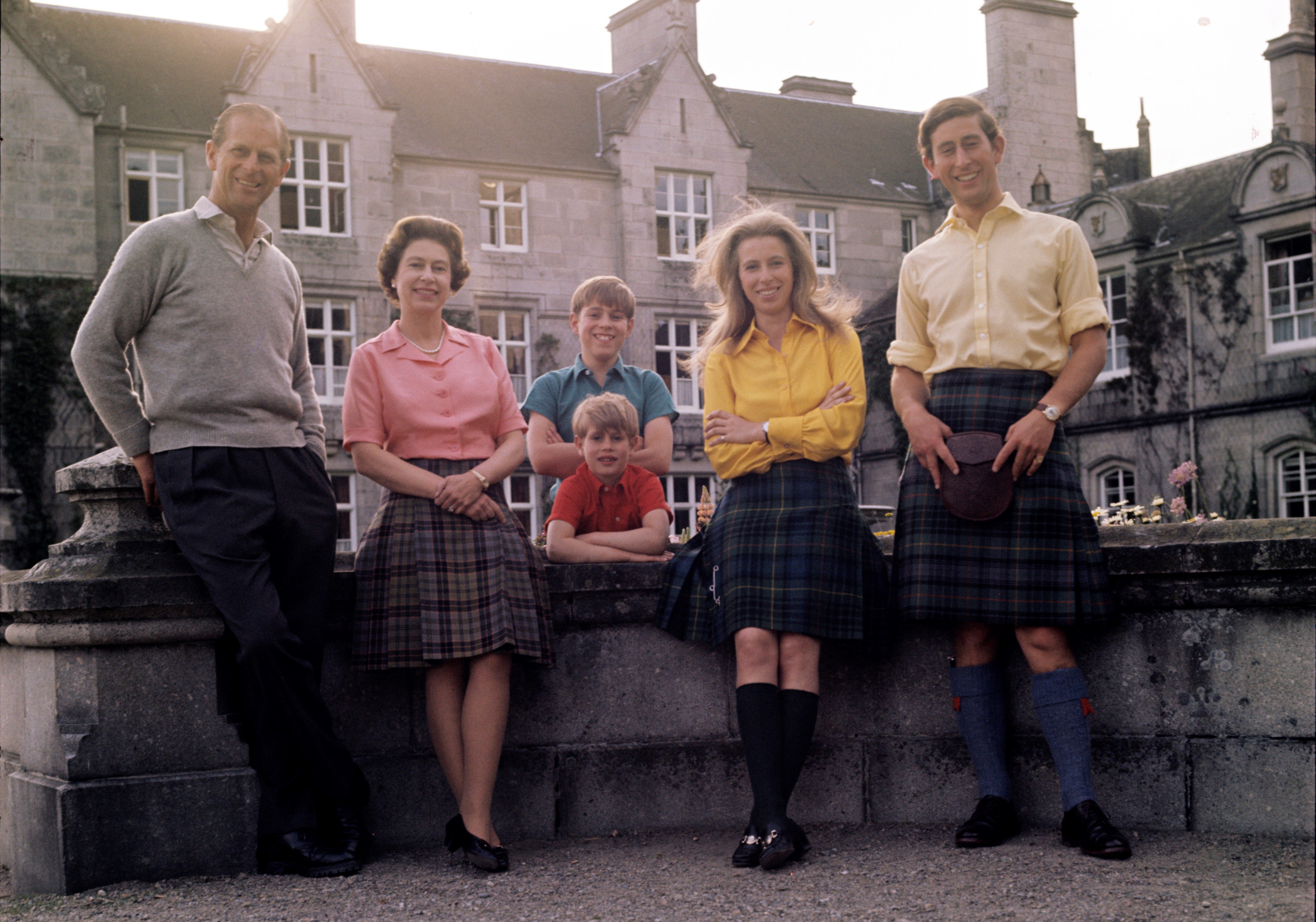 Royal Family at Balmoral in 1972 | Source: Getty Images
It was also at Balmoral that the Queen appointed the last of her 15 Prime Ministers, Liz Truss on September 6, 2022. The location of the appointment was a break with tradition and was made necessary by the Queen's frailty. Buckingham Palace announced:
"The Queen received in Audience The Right Honourable Elizabeth Truss MP today and requested her to form a new Administration. Ms. Truss accepted Her Majesty's offer and kissed hands upon her appointment as Prime Minister and First Lord of the Treasury."
The Queen welcomed Ms. Truss in the iconic Drawing Room, which has remained virtually untouched for the last 50 years and still retains many features installed by the Queen's great-grandmother, Queen Victoria.
The Drawing Room is a snapshot of Balmoral's history, from Queen Victoria's porcelain candlesticks to Queen Elizabeth's beloved old couches, and majestic chandeliers.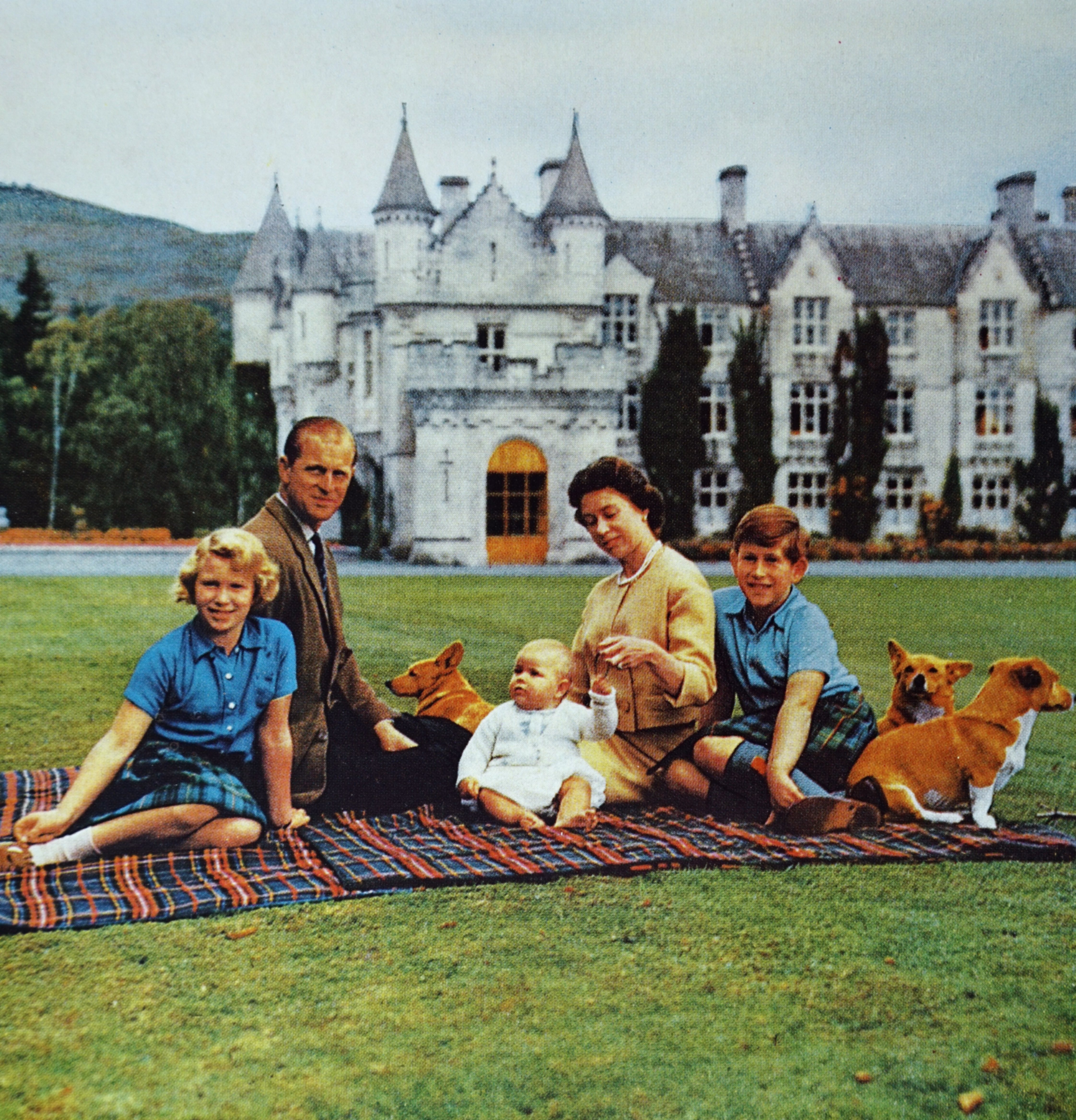 Queen Elizabeth, Prince Philip, Prince Charles, Princess Ann, and Prince Andrew at Balmoral | Source: Getty Images
It was first photographed by Prince Philip in the 70s, and the recent images show it to be virtually unchanged from Victorian times: a sweet collection of memorabilia immortalizing generations of the Royal Family.
It was at Balmoral that the Queen, then Princess of Wales, spent her honeymoon with Prince Philip, and where she found refuge in the summers for time away from duty, time to be with her family.
At Balmoral, the Queen and her family had barbecues, and picnics; rode their beloved horses, and walked the beautiful hills of Scotland. The Royal children, Charles, Anne, Andrew, and Edward spent their summers at Balmoral, and now, so do their children and grandchildren.
Princess Eugenie revealed that Balmoral is where her grandmother was happiest and described the estate as heaven in the Scottish Highlands.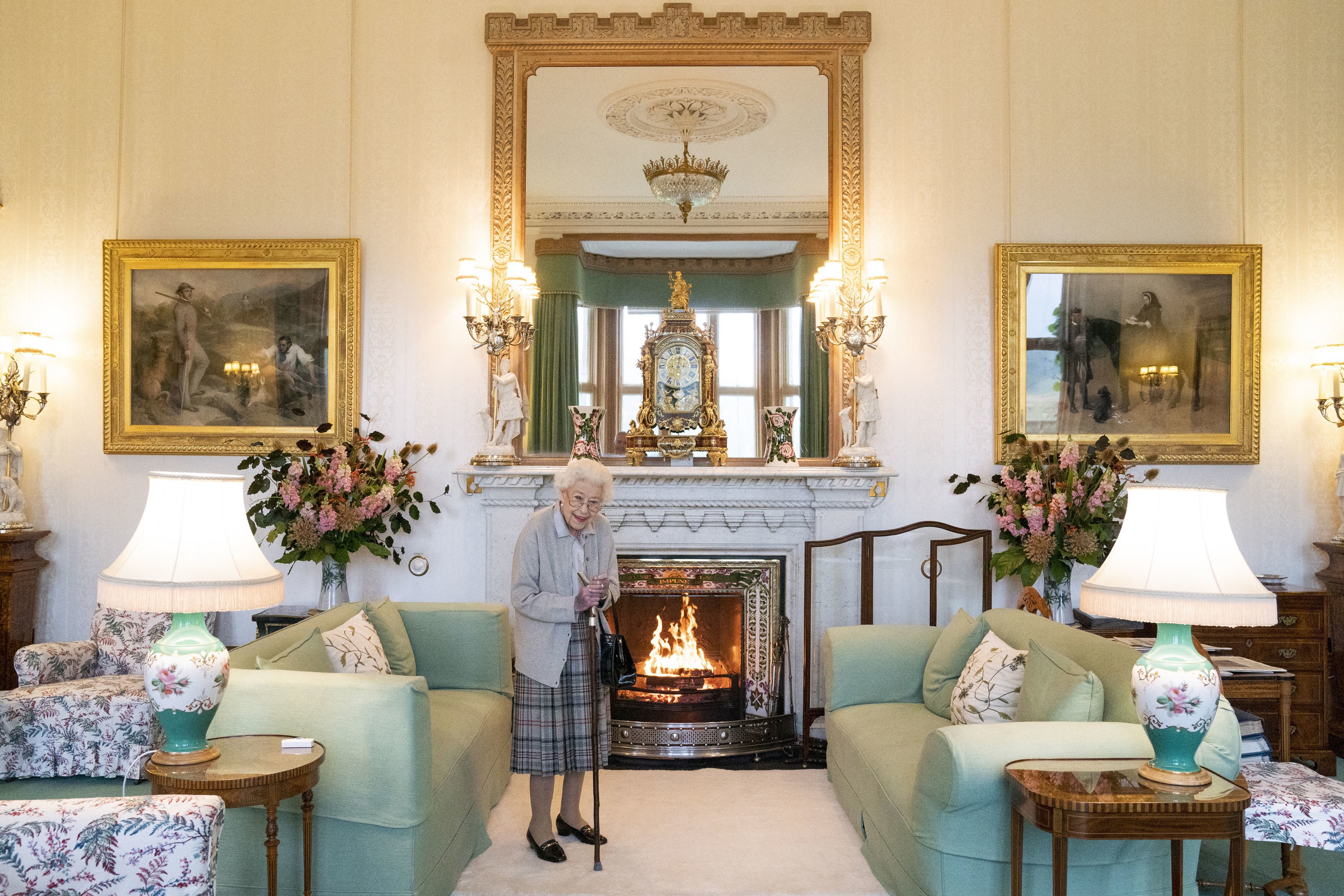 Queen Elizabeth II in the Drawing Room at Balmoral Castle on September 6, 2022 | Source: Getty Images
Like Sandringham, where the Queen spent all her Christmases, Balmoral is a private residence, and not owned by the crown. The Queen inherited both Sandringham and Balmoral from her father, King George VI.
King George VI bought the two houses from his brother King Edward VIII after he ascended the throne. The estate has been in the Royal family since 1848 when Queen Victoria received Balmoral as a gift from her beloved Prince Consort Albert.
Prince Albert bought the estate on the outskirts of Aberdeenshire, then called Balmoral, for his wife, as a precious getaway. But as the family grew (they had 10 children) the house proved to be too small.
The current Balmoral Castle was built in 1856 and became Queen Victoria's favorite residence. The house has extensive grounds, gardens, and greenhouses, and each successive owner has added to it.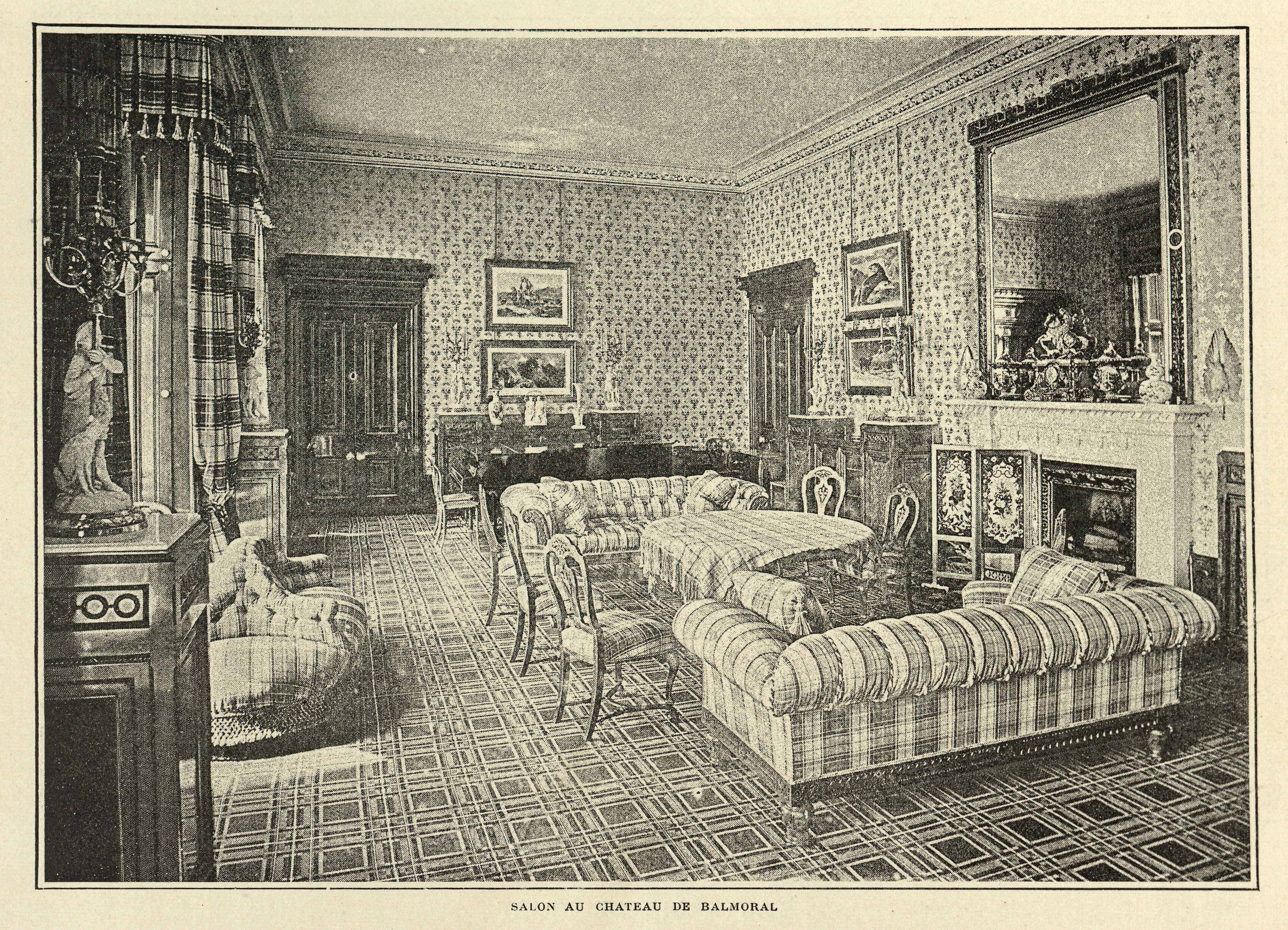 Nineteenth century illustration of the Drawing Room at Balmoral Castle | Source: Getty Images
The eleven-room estate has been described as homely rather than stately, and it was here that Queen Victoria retreated when she was widowed at the age of 42.
Perhaps the Queen sought the same serenity in Balmoral as she mourned Prince Philip, who passed away 18 months ago at the age of 99. It was after his passing that the Queen's health deteriorated markedly.
Balmoral's long list of historical moments is enhanced, as the place where the Prince of Wales was first hailed as King Charles III.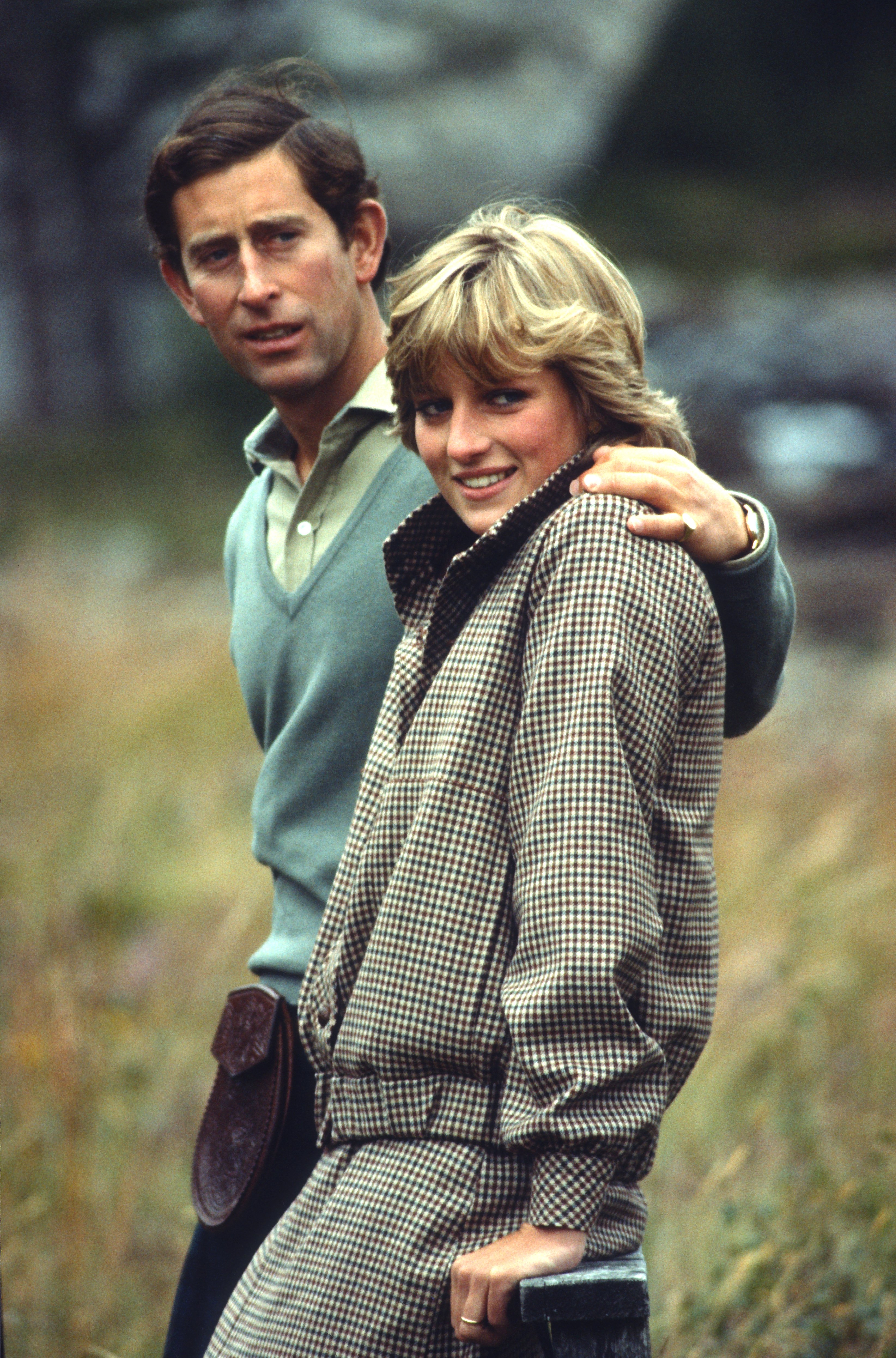 Prince Chrales and Princess Diana on their honeymoon at Balmoral in 1981 | Source: Getty Images
It has been announced that the King and the Queen Consort will spend the night at Balmoral before returning to London on Friday, September 9. The King paid homage to his mother in a heartfelt statement:
"We mourn profoundly the passing of a cherished sovereign and a much-loved mother. I know her loss will be deeply felt throughout the country, the realms, and the Commonwealth, and by countless people around the world."
The King too has personal history at Balmoral. It was here that he spent his honeymoon with Princess Diana in what turned out to be an ill-fated marriage.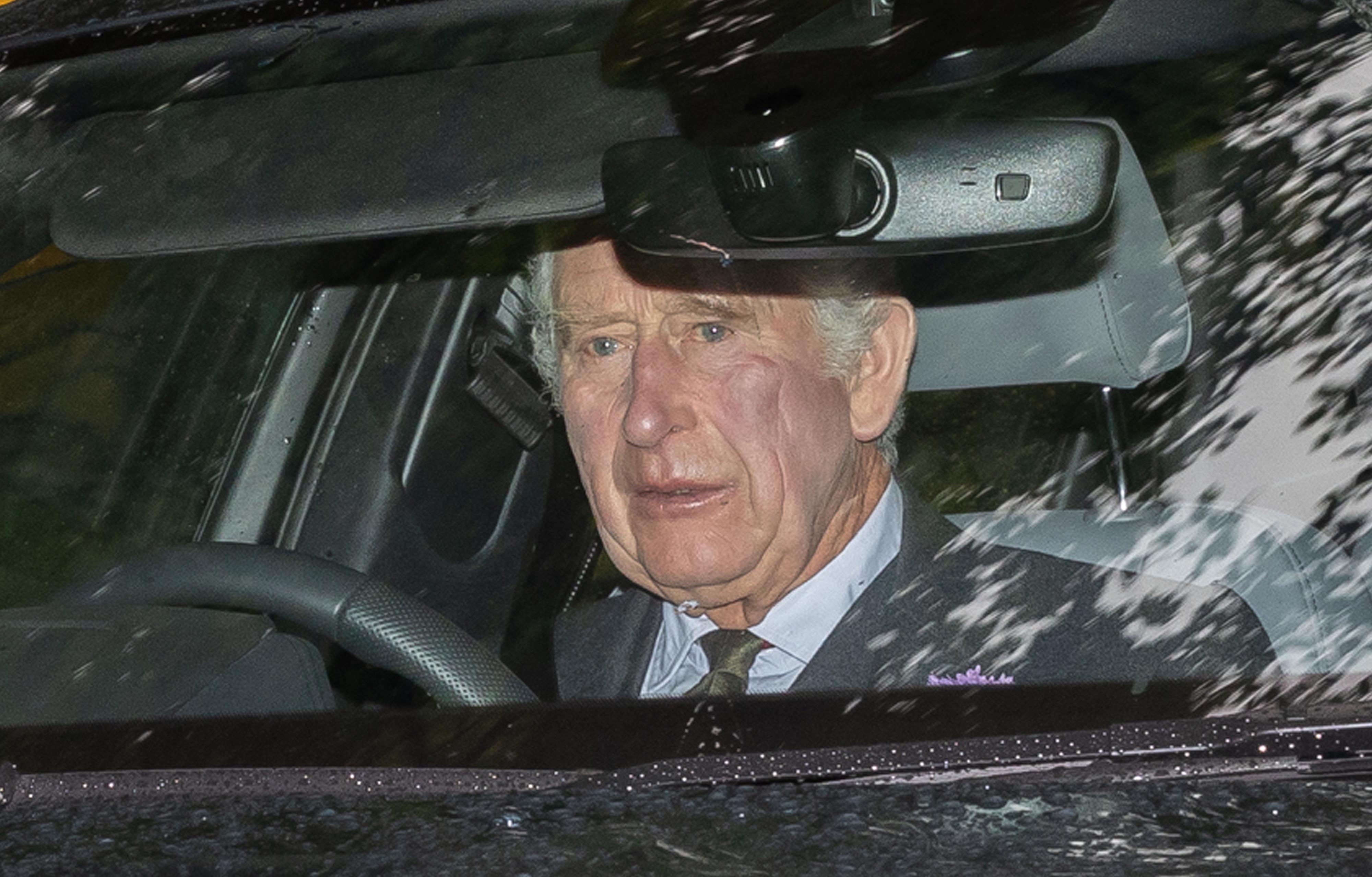 The then-Prince of Wales at Balmoral on September 4, 2022 | Source: Getty Images
It was to Balmoral that the Queen took her grandsons when Princess Diana passed away, to shield them from the relentless pursuit of public scrutiny.
Balmoral has been a refuge and a haven to the Queen, and at the last, it was the place she chose to leave this world, wrapped in the memories of happy days with her children, her engagement to Prince Philip, her honeymoon, her days as a child with her since departed parents and sister, Princess Margaret.
As the Nation prepares to mourn the only monarch generations have ever known, it is good to remember the woman beneath the crown, who loved her grandchildren, doted on her dogs, and found her piece of Heaven in the Scottish Highlands.
To Queen Elizabeth's family, we extend our deepest condolences, for the woman who served her people so well throughout her life, we pray for peace in her long rest.
Please fill in your e-mail so we can share with you our top stories!