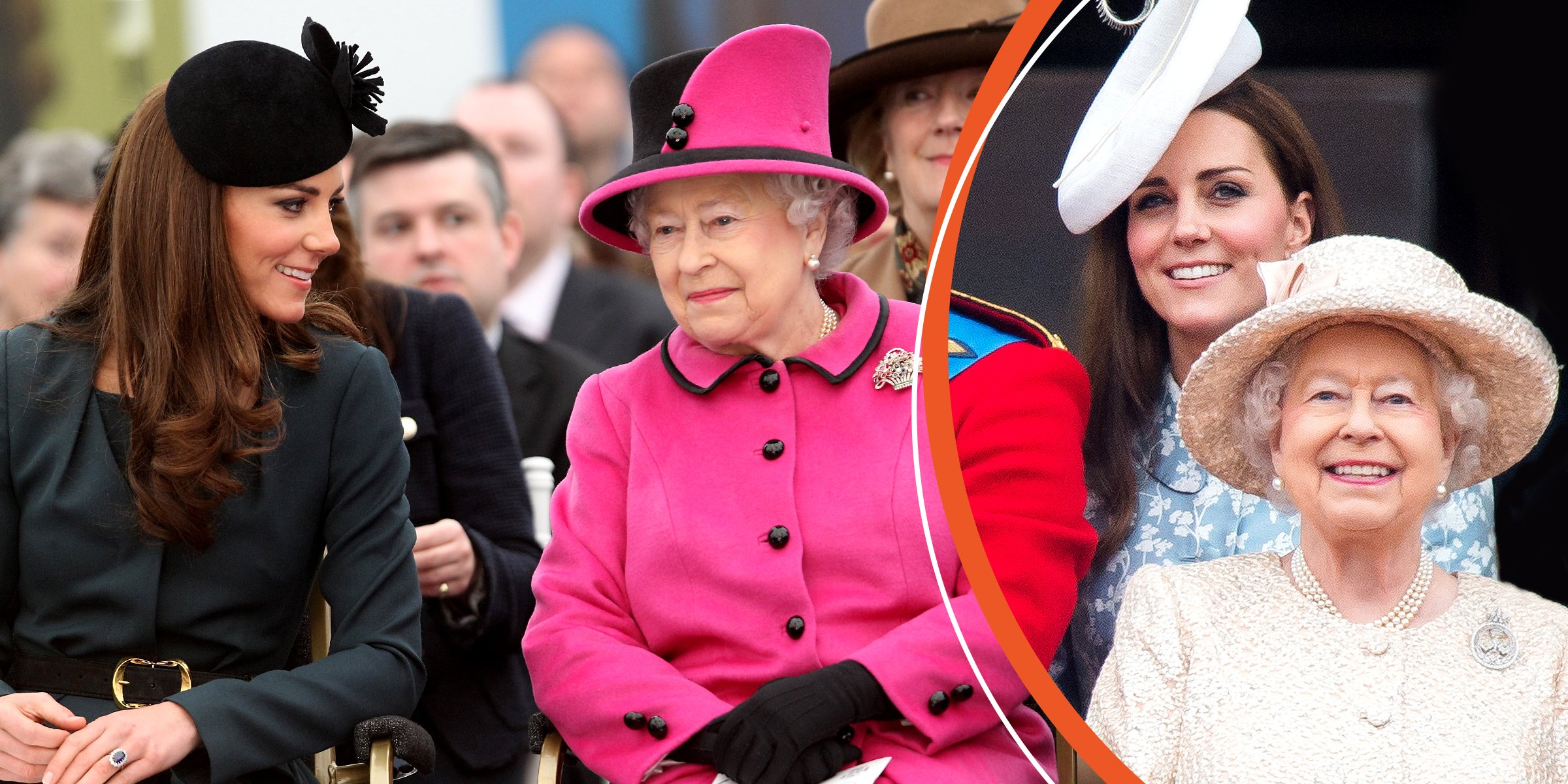 Queen Elizabeth II and Kate Middleton | Source: Getty Images
Queen Elizabeth Was 'Very Generous' & 'Gentle' with Kate Whom She Later Came to 'Trust' & 'Approve' Of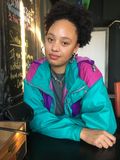 Kate Middleton was the one close royal family member that did not get to say her last goodbyes to the Queen. However, they had a close relationship and shared some sweet moments during their public engagements.
The royal family announced yesterday, September 8, 2022, that Her Majesty Queen Elizabeth died peacefully in her Balmoral home in Scottland.
The news came after Buckingham Palace had reported that The Queen's health was in critical condition, and doctors suggested she stay home and rest.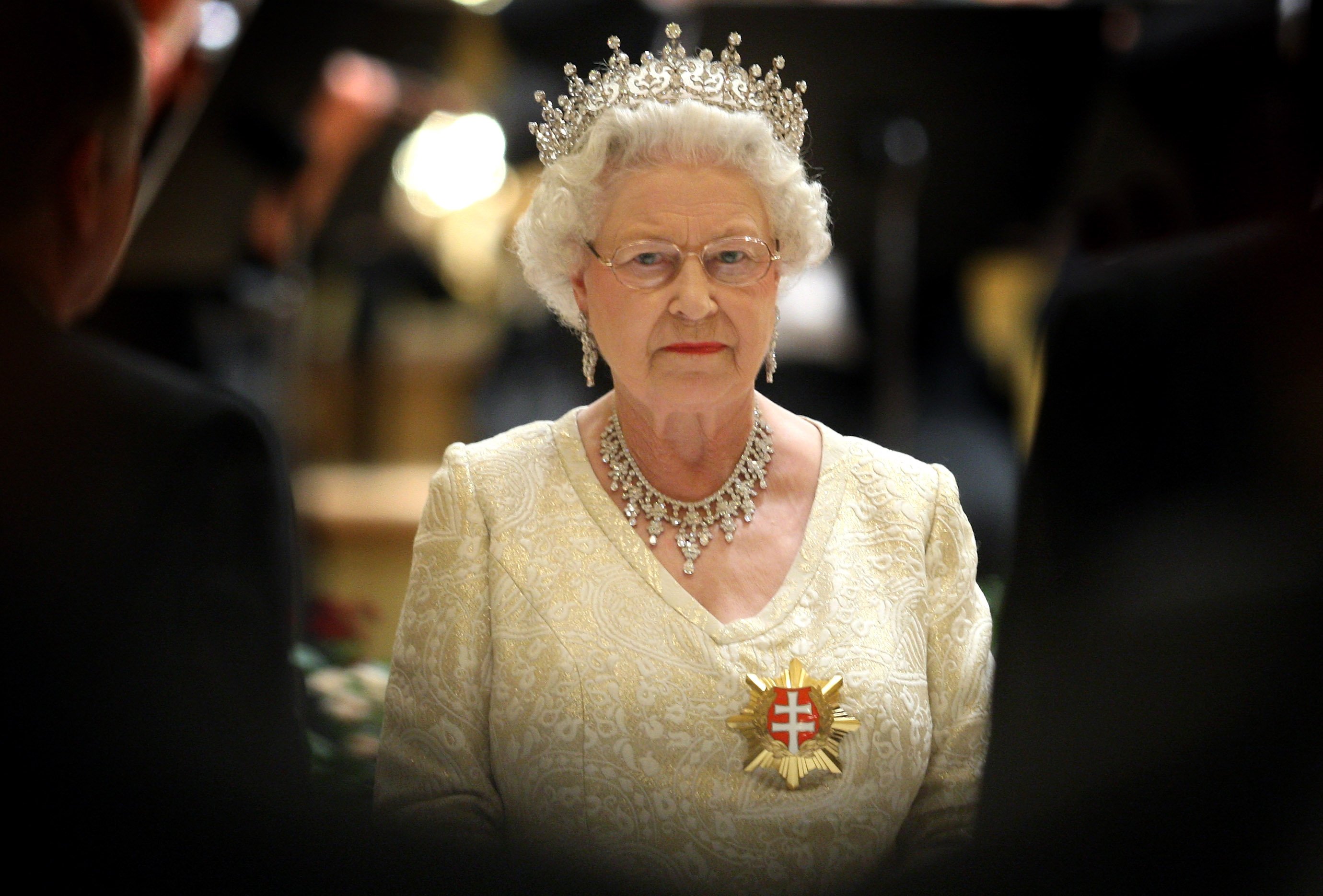 Queen Elizabeth II in Bratislava, Slovakia 2008. | Source: Getty Images
Close family members of the Monarch were notified, and most of them managed to rush to Balmoral to be with the head of the firm. Kate Middleton was one royal member who could not be there to say their final goodbyes.
The mother of three had to stay behind because her children had started their first day at Lambrook School. The Duchess of Cambridge was even photographed leaving the grounds of Windsor to fetch Prince George, Princess Charlotte, and Prince Louis.
Although the Duchess of Cambridge could not be there to hold her husband's hand through this tough time and say her goodbyes, she was very close to the Monarch.
The Queen Patiently Groomed Kate Middleton on Royal Engagements
In the 2016 documentary, "The Queen at 90." which gave viewers an intimate sight into Her Majesty's 90th birthday, Kate Middleton was one of the family members that only had good things to say about the Monarch.
When Kate had just been introduced to the royal family, she was anxious about some of her royal duties, especially the public engagements.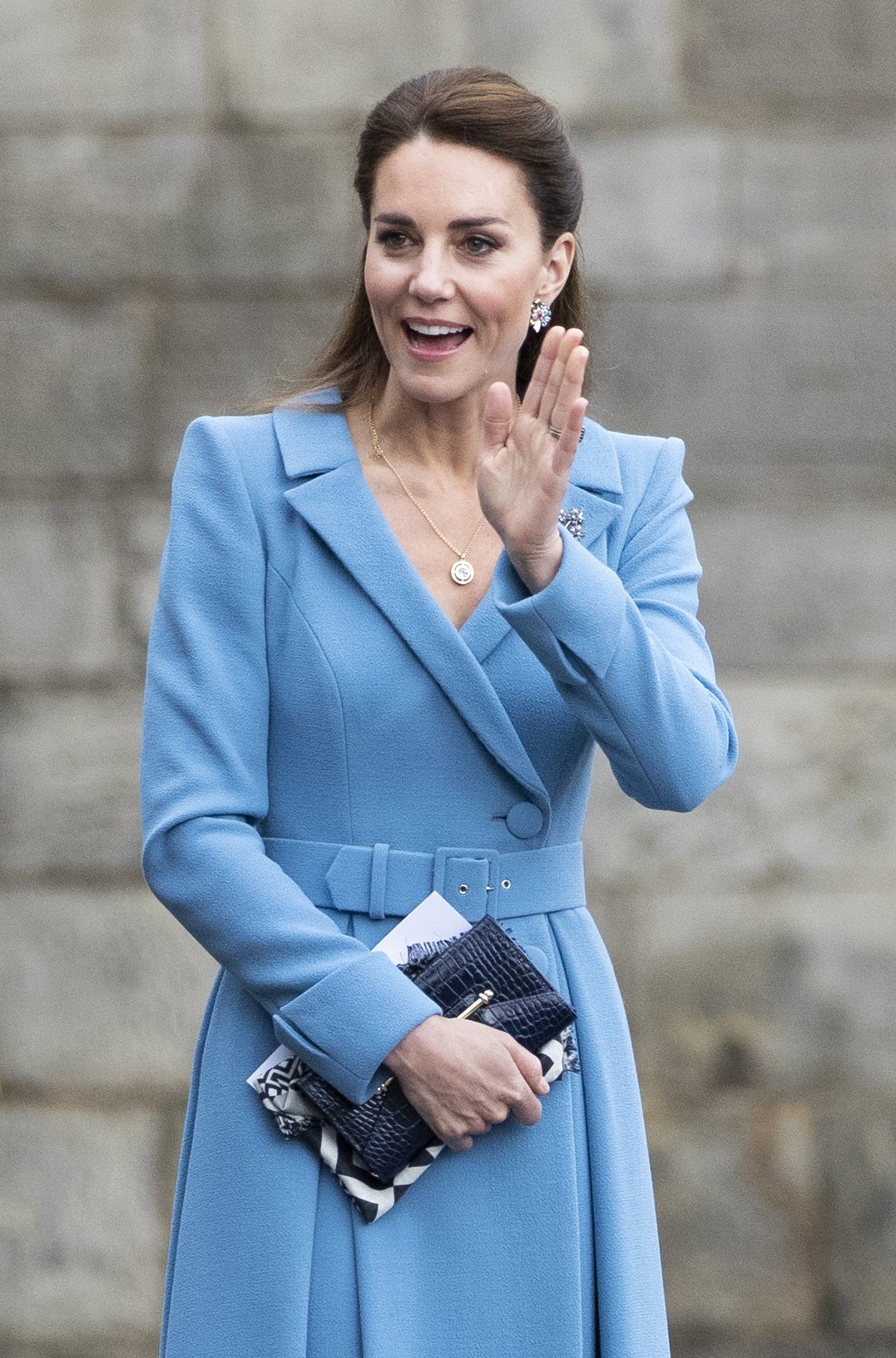 Kate Middelton in Edinburgh Scotland 2021. | Source: Getty Images
But lucky for the Duchess of Cambridge, she had Queen Elizabeth, someone with decades of experience. Middleton expressed how patient and did not force any upon her. She said;
"She's been very generous in not being forceful at all and in any of her views, but I feel she's been there, a gentle guidance really for me."
Furthermore, Middleton recalled that she was nervous about attending a public engagement without Prince William, but The Queen held her hand and ensured she felt calm and comfortable.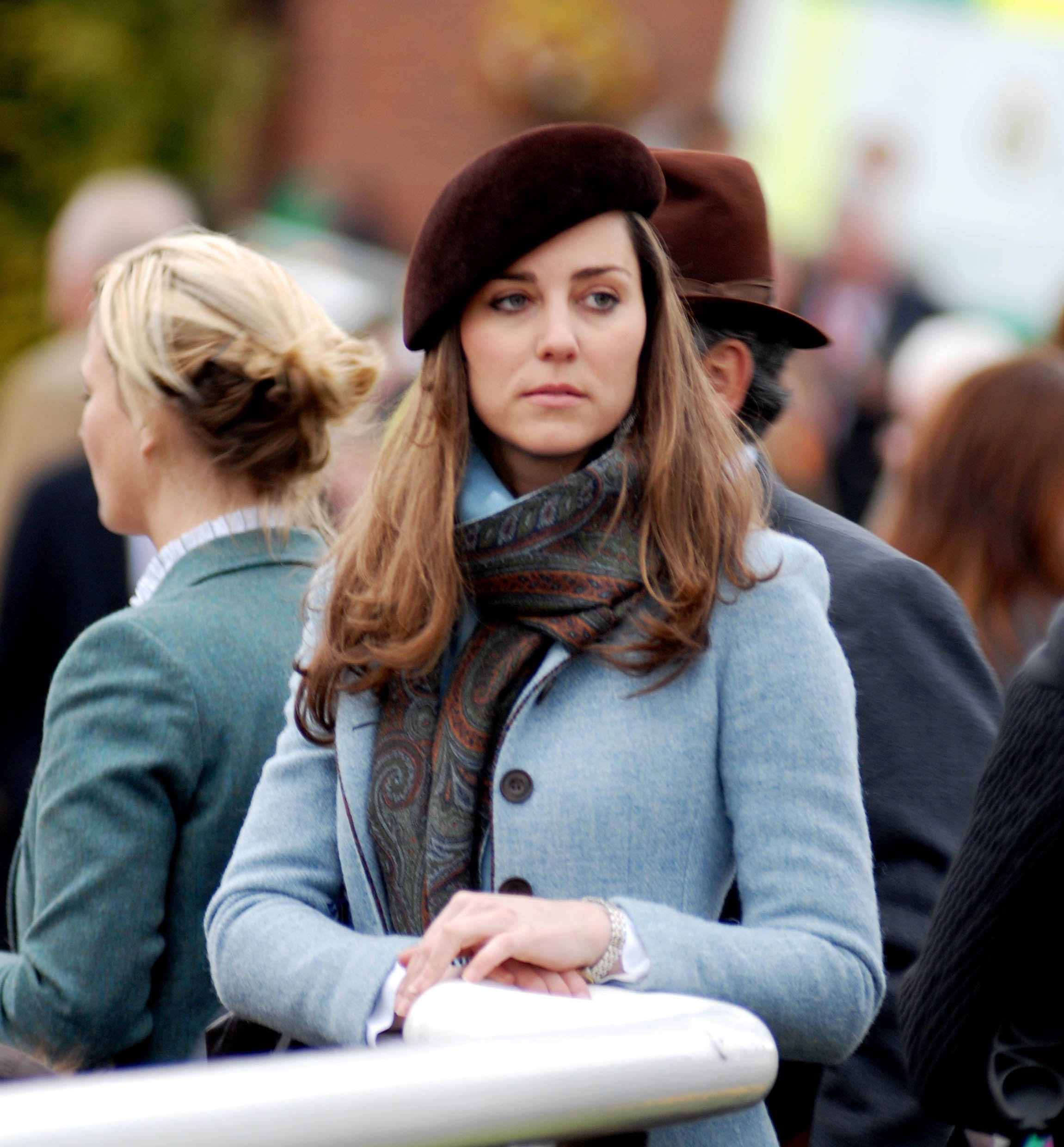 Kate Middelton at Cheltenham Gold Cup Festival in 2007. | Source: Getty Images
Though the Duchess of Cambridge always embraced public engagements with a big smile, she admitted that she still had a long way in reaching the level of The Queen as a royal member.
But Middleton appreciates the Monarch's support and patience as she learns about her royal journey. She recalled;
"She was very supportive. The fact she took the time to make sure that I was happy and looked after for that particular occasion, which probably in everything that she's doing is a very small element, it shows just how caring she is really."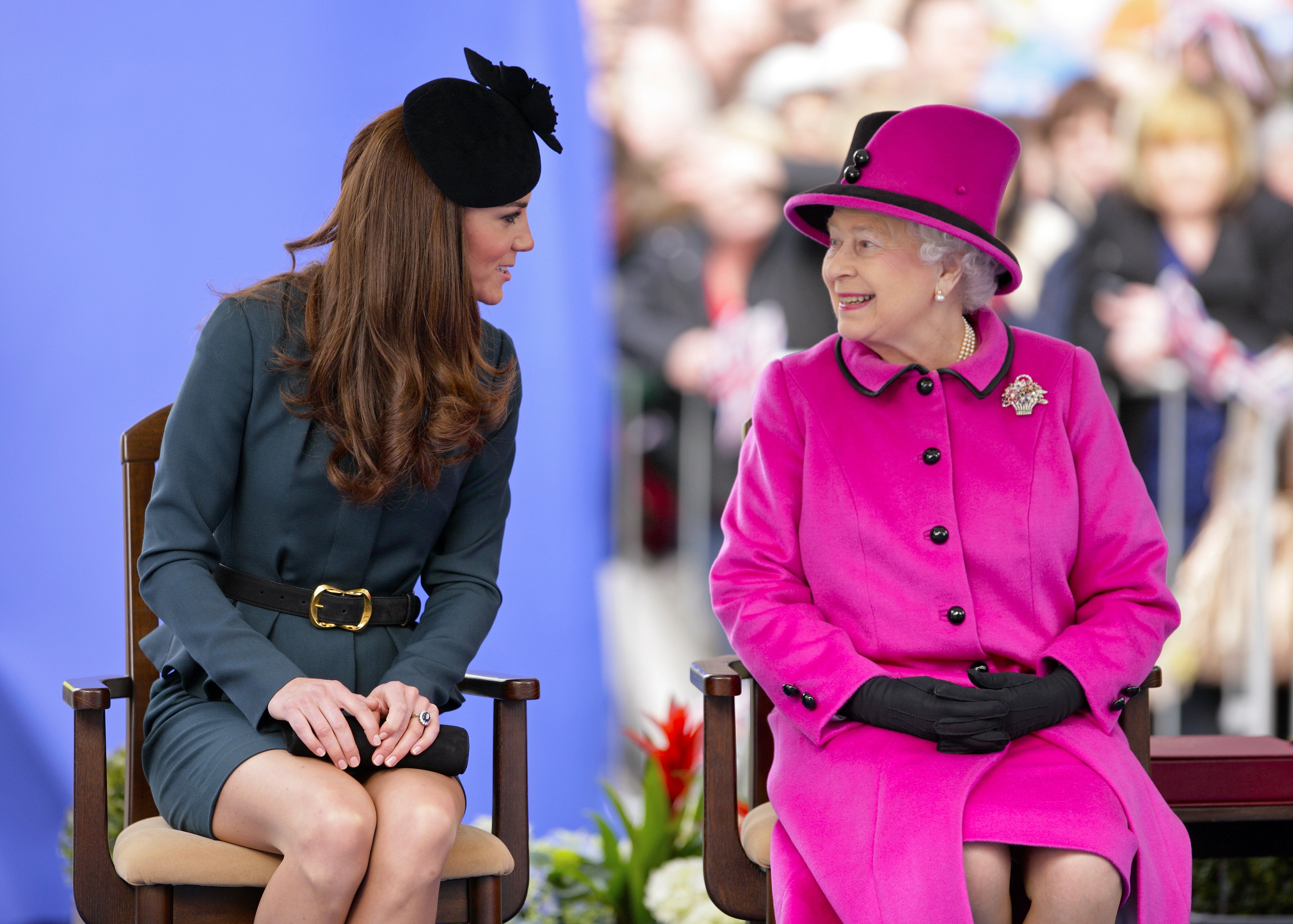 Kate Middleton and Queen Elizabeth II Leicester, England 2012. | Source: Getty Images
Queen Elizabeth barely attended royal engagements in the last few years of her life due to her deteriorating health, but the Monarch was seen on rare occasions driving to church with Middleton during her family visits to Balmoral.
However, the few public events Middleton attended with The Queen had a few signs that showed she had her grandmother-in-law's full approval.
Signs That the Queen Approved of Kate Middleton
According to royal body language expert Judi James, the Duchess of Cambridge is the royal member that is most famous for keeping her cool through the drama and scandals that surround the Firm.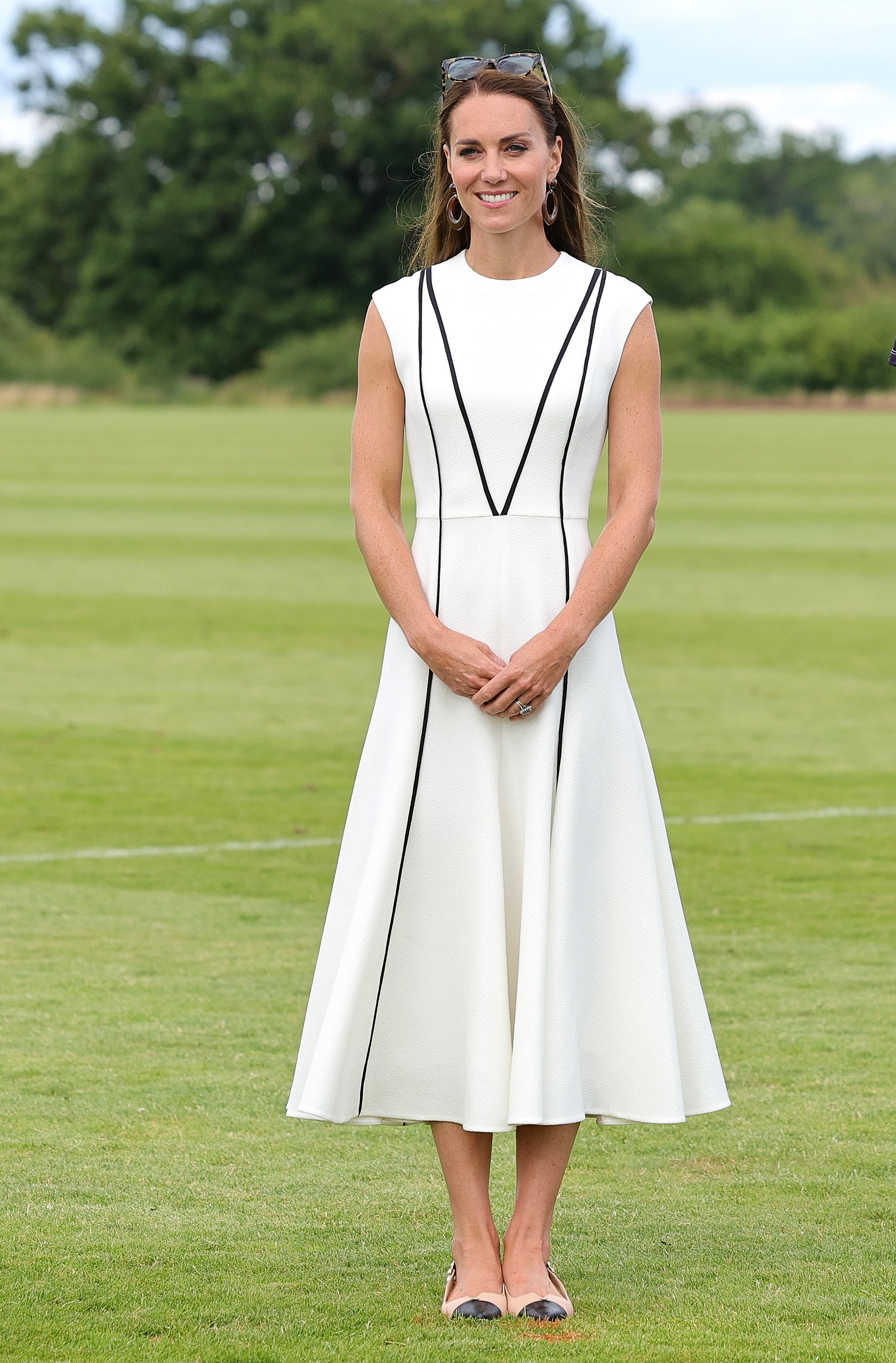 Kate Middleton in Windsor London 2022. | Source: Getty Images
The ability to not entertain the media when the Firm is facing public scrutiny is something that is important for a future Queen. This meant Middleton was already solidifying herself in the Queen's good books.
According to James, the Monarch's trust in the granddaughter-in-law was seen through her body language. James claimed that Middleton was one of the few people with whom the Monarch prolonged eye contact, which indicated "friendship and trust" between the royal women.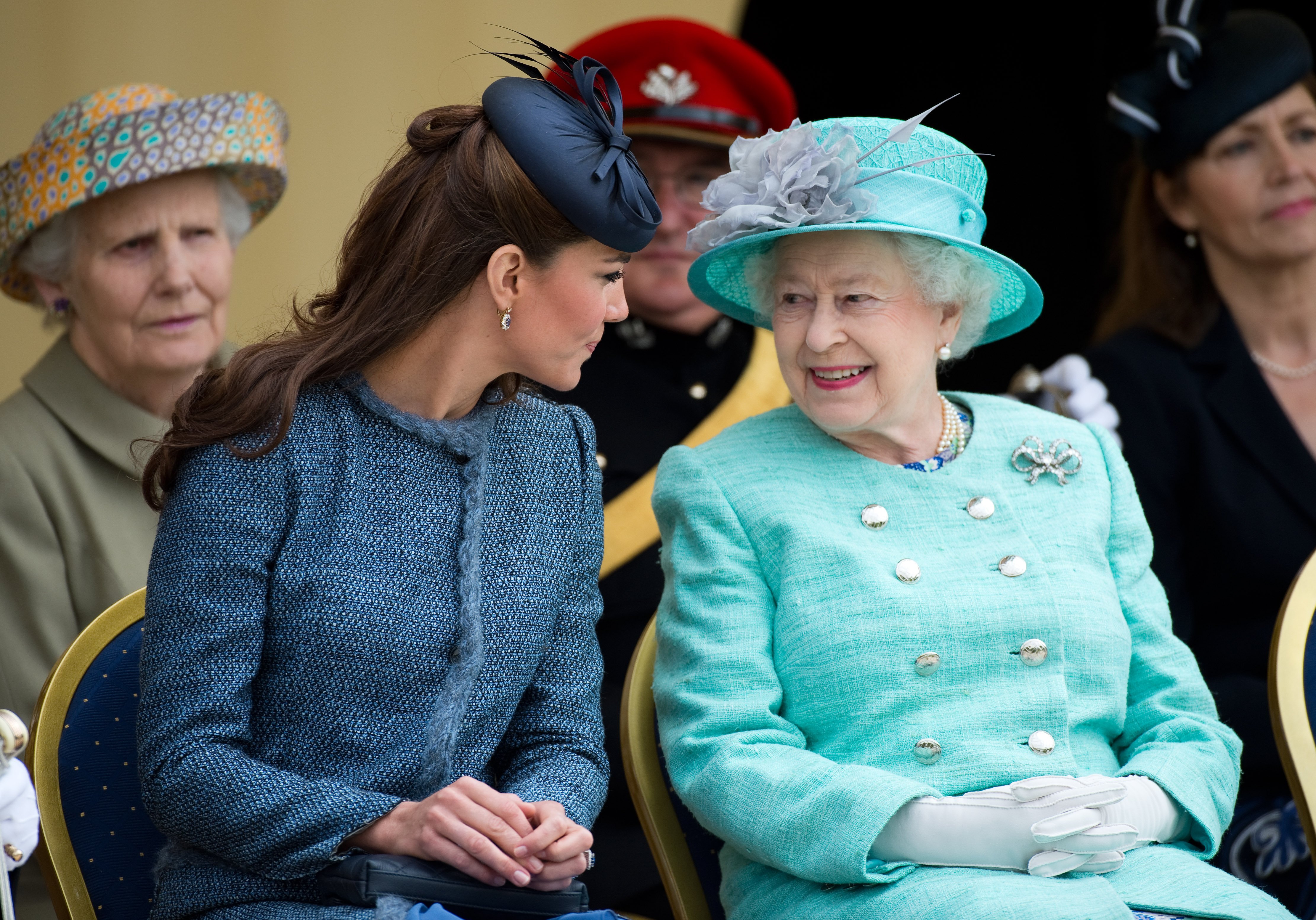 Kate Middleton and Queen Elizabeth II in Nottingham England 2013. | Source: Getty Images
Additionally, when the Duchess of Cambridge showed up at the engagement with the Monarch, she exuded self-confidence while still respecting the role of her grandmother-in-law.
Another sign of trust and respect was Middelton's tight hand clasps when she was the Queen. James said that although she managed to keep her facial expressions happy, she was in awe of being in the Queen's presence.
For the Queen to trust Middleton with her royal role comes with her approval, this was also seen through the Monarch's body language, suggested James.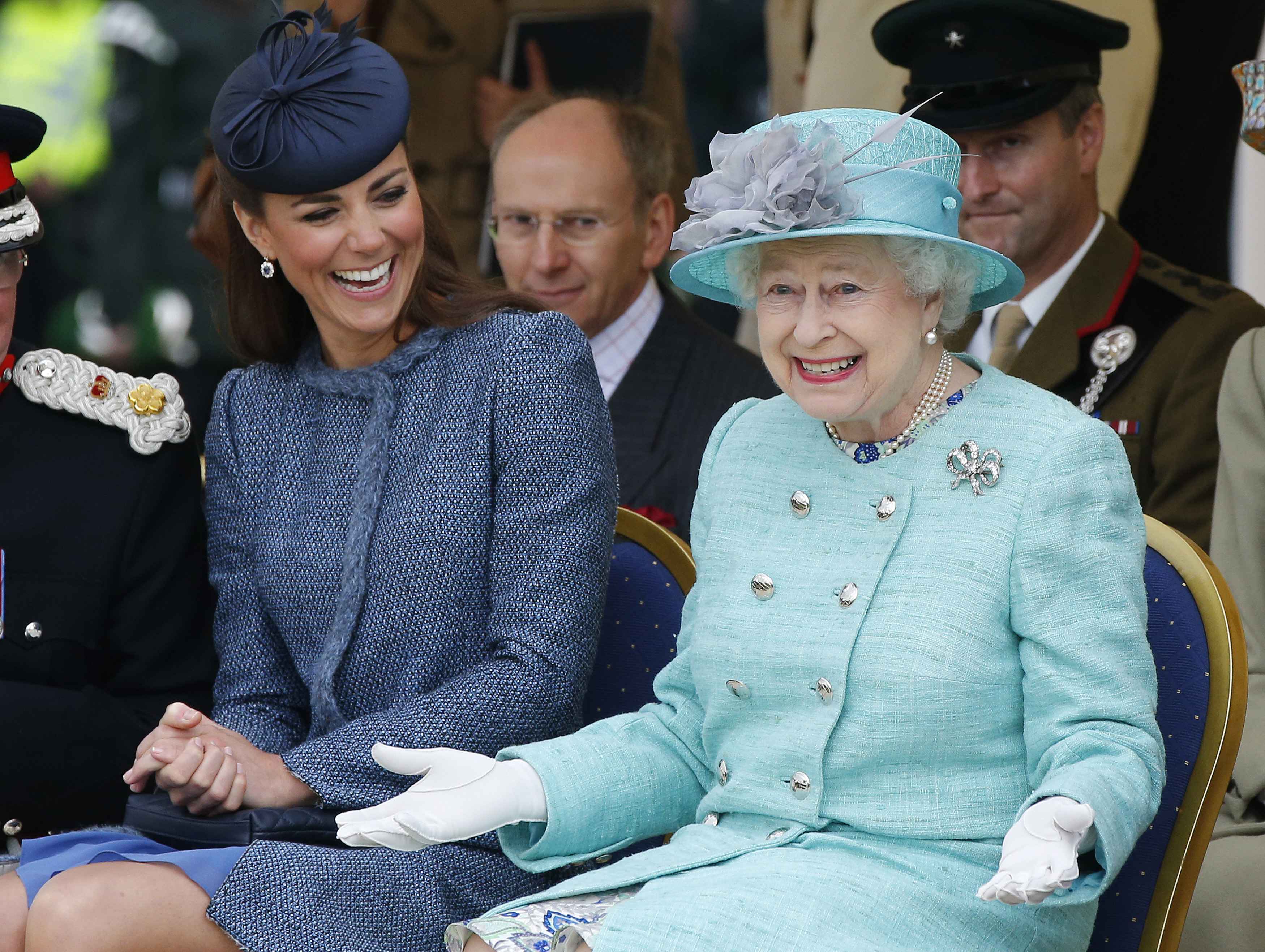 Kate Middleton and Queen Elizabeth II in Nottingham England 2013. | Source: Getty Images
The royal body language expert said when the Queen accompanied Prince William and his wife, the Duke of Cambridge gave both the Monarch and Middleton a look of "pride and respect."
Queen Elizabeth also sat next to Middleton comfortably, which meant she was confident that the Duchess of Cambridge would attract good PR for the Firm, claimed James.
In her 90th year, the Monarch did not appreciate it when people treated her like a disabled old person, and James said Middelton understood that and still showed her the same respect, which was something Her Majesty loved.
Prince William and Kate Middelton in India 2016. | Source: Getty Images
Lastly, James said Prince William always carried a "puckered smile," which indicated that he was relaxed and happy that his grandmother approved of his wife. However, the Queen concentrated not only on the business side of things but was also a sweet head of the family.
The Sweet Side of Queen Elizabeth II as a Great-Grandmother
When the Queen was not attending to matters of the firm, she enjoyed her role as a great-grandmother. According to Middleton, the Monarch was sweet to the young royals and always showered them with gifts when they visited.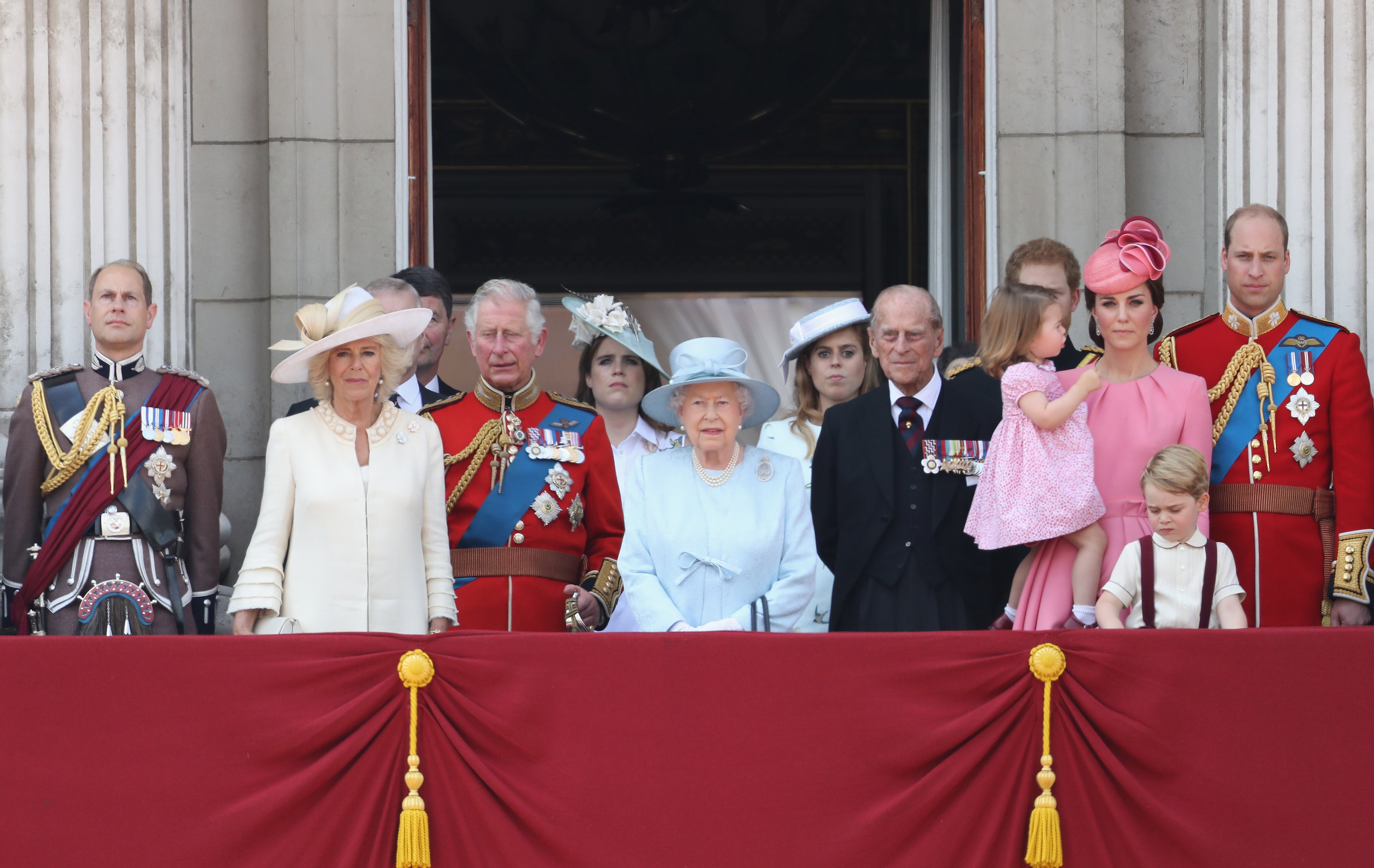 The Royal family at Buckingham Palace in 2017. | Source: Getty Images
The Duchess of Cambridge also revealed that Prince George's special name for the Queen was "Gran-Gran." Additionally, Middleton said the Monarch was thrilled when she welcomed her baby girl, princess Charlotte.
The Queen was also apparently one of the first people to visit her when she returned from the hospital. As for the older grandkids, William and Harry also shared a special relationship with the Queen.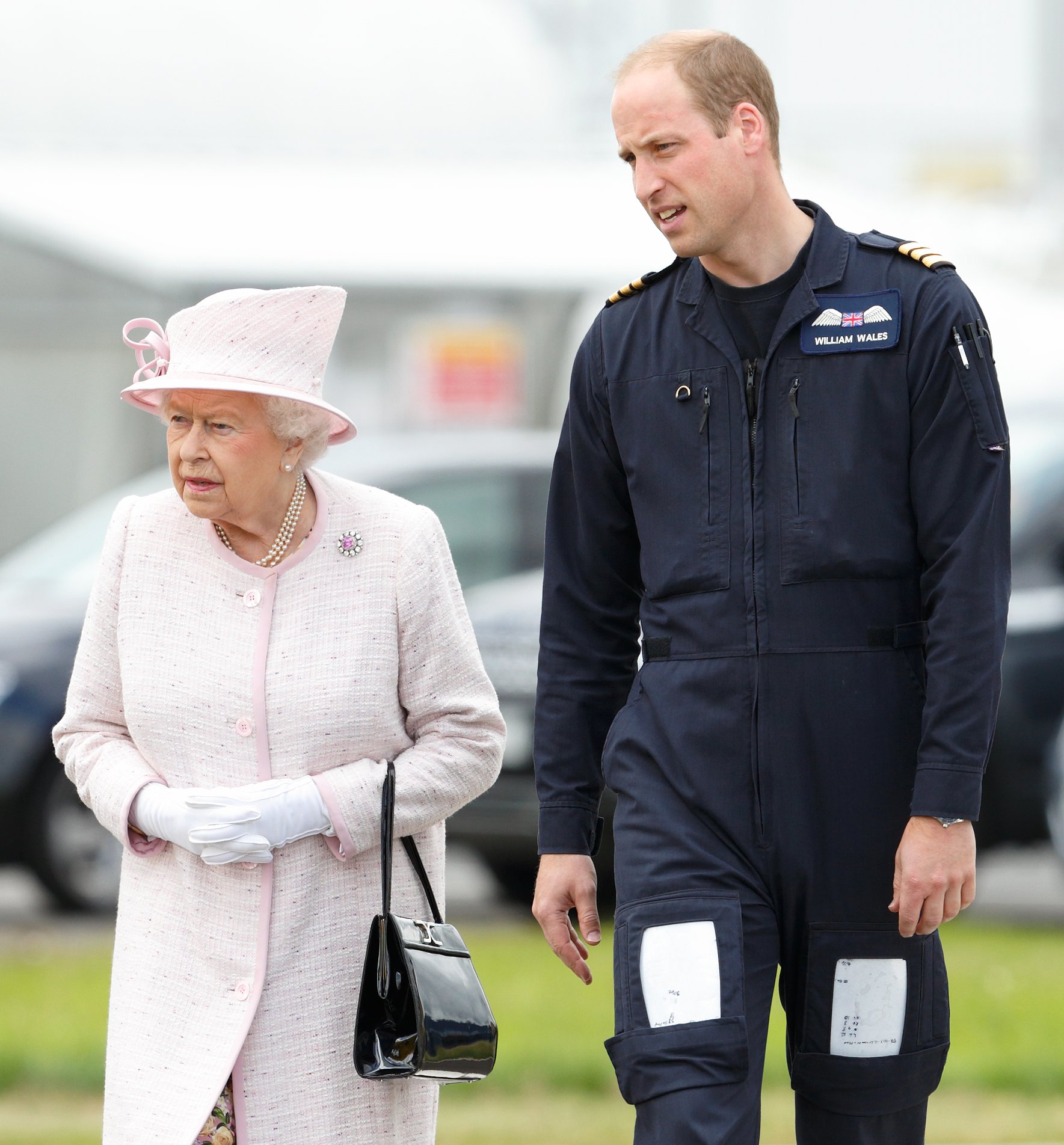 Prince William and Queen Elizabeth II in Cambridge, England 2017. | Source: Getty Images
Though she was the Queen of England and the grandmother simultaneously, Prince William said he never saw her as the head of the family but just as his granny. He said;
"I still think she's just my grandmother, really, I just remember always having a healthy respect for my grandmother more so than others."
Besides being the longest reigning monarch, Queen Elizabeth II was also a mother, grandmother, and great-grandmother, and her family will need strength as they mourn this loss.
Please fill in your e-mail so we can share with you our top stories!