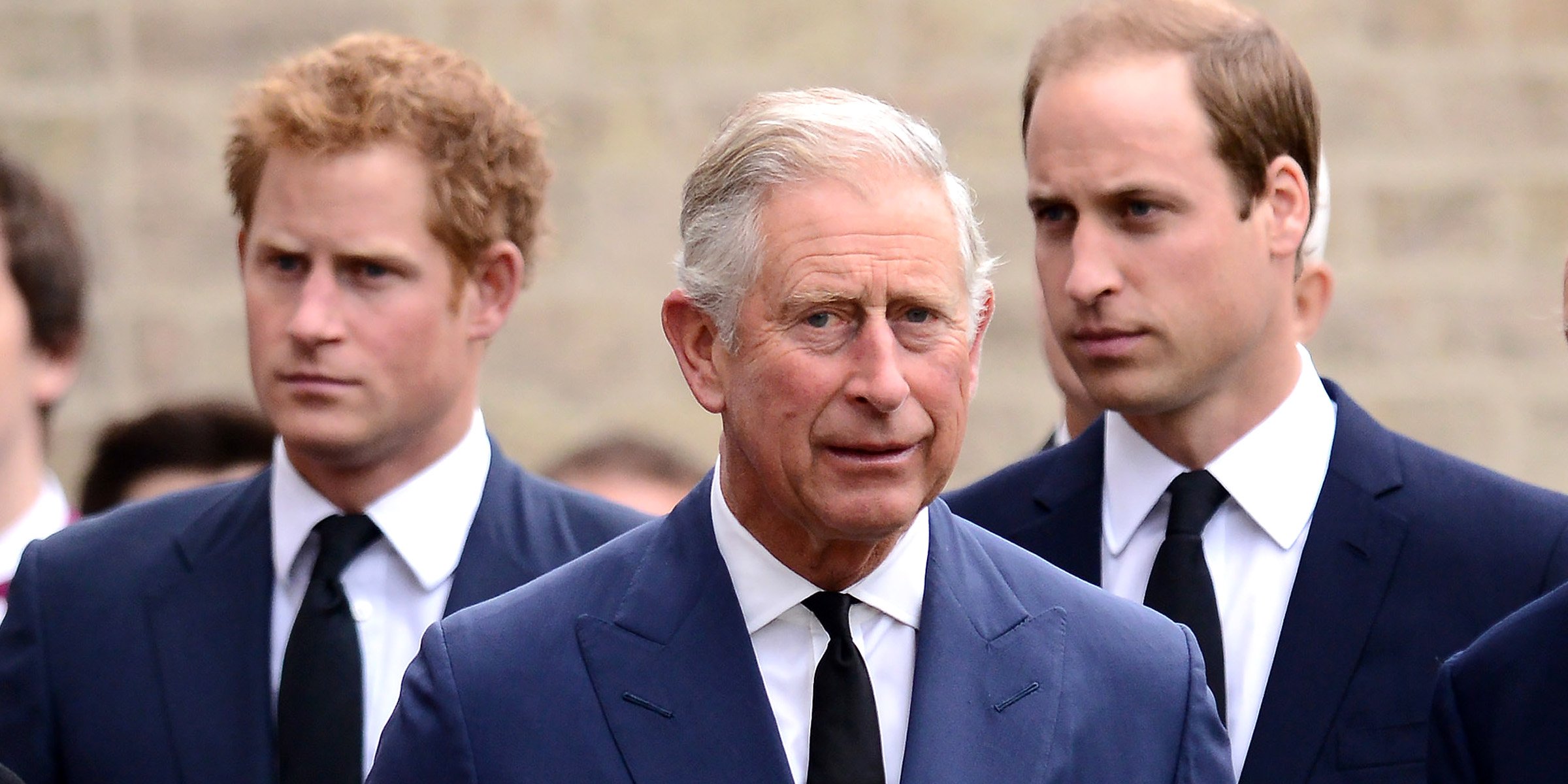 King Charles with his sons, Princes Harry and William, 2013 and 1985 | Source: Getty Images
King Charles III Could Hand Power to Son Who Has Been Prepared since School Days, Diana's Ex Confidante Said

Now that King Charles is already in power, there are claims that he might choose one of several ways to rule. One is that he might reject the crown, with another suggesting that he might rule for a few years before handing over the mantle. Recent polls show that the people want a different King to sit on the throne.
The Queen of England died on September 8, 2022, after serving for seven decades since taking over the throne in 1952, after her father, King George VI died.
Following her death on Thursday evening, the next in line, King Charles III, full name Charles Philip Arthur George, inherited the sovereign title and job as head of the Commonwealth. King Charles III, 73, has been waiting for decades and is the longest-serving heir in British history.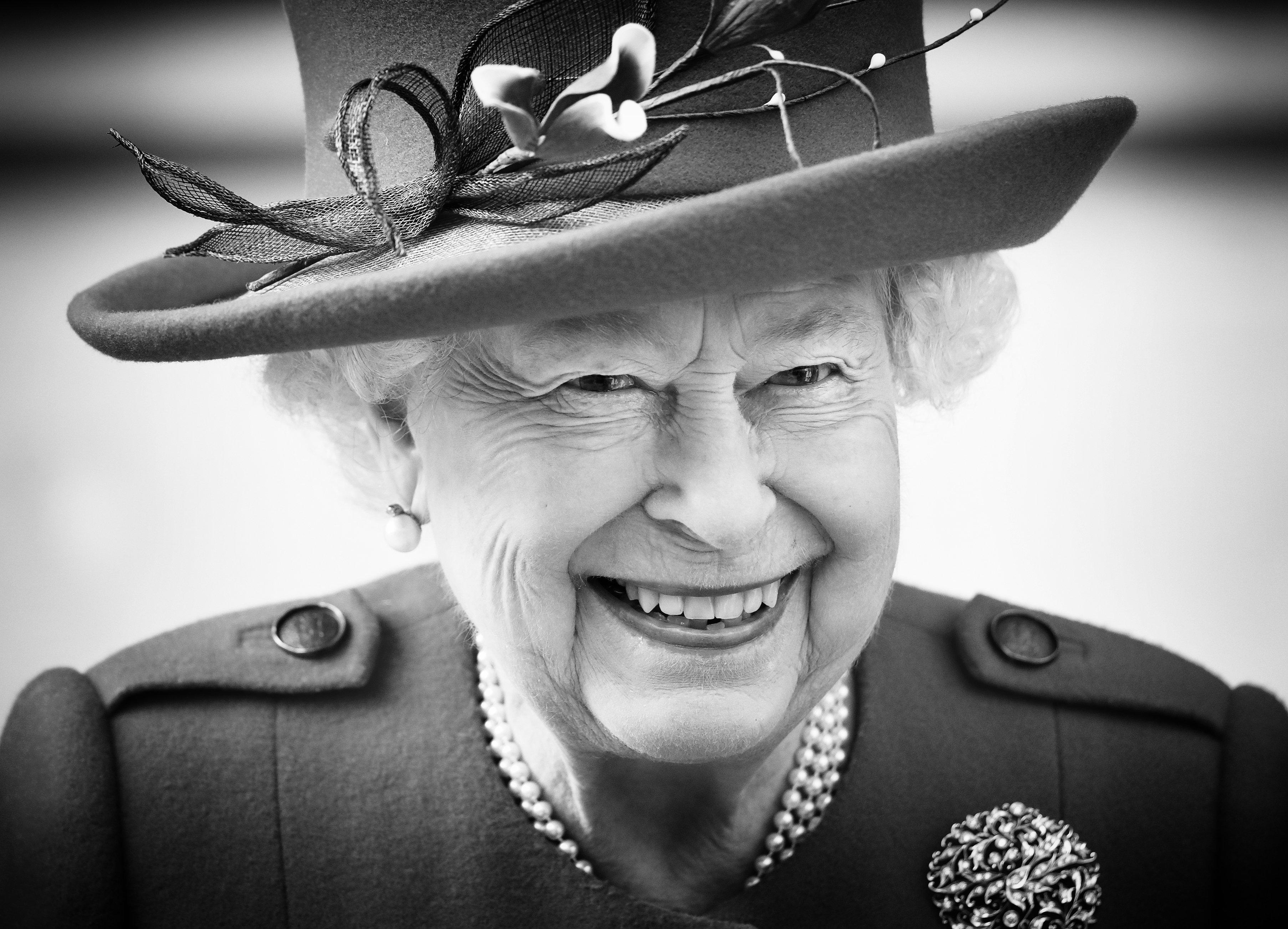 Queen Elizabeth II on March 7, 2019 in London, England | Source: Getty Images
Being the first in line to the throne, as the firstborn of the Queen and her late husband, Prince Philip, King Charles III's accession to the throne was automatic upon the Queen's demise, and now, he has already given his first statement:
"The death of my beloved Mother, Her Majesty The Queen, is a moment of greatest sadness for me and all members of my family."
Even so, there have been numerous claims that King Charles might consider abdicating the throne and instead passing the mantle to the next in line.
When Will King Charles' Coronation be?
The late Queen Elizabeth was crowned 16 months after she assumed the throne, giving her time to mourn her late father. The same might be the case for King Charles. The Telegraph reports that King Charles' Coronation might be a while coming to give the nation and family time to mourn their Queen.
It is also best to hold on until the spring or summer when the weather will be a little forgiving. However, he may not have to wait 16 months like his mother did, as the publication reports that he plans to hold the ceremony earlier in his reign.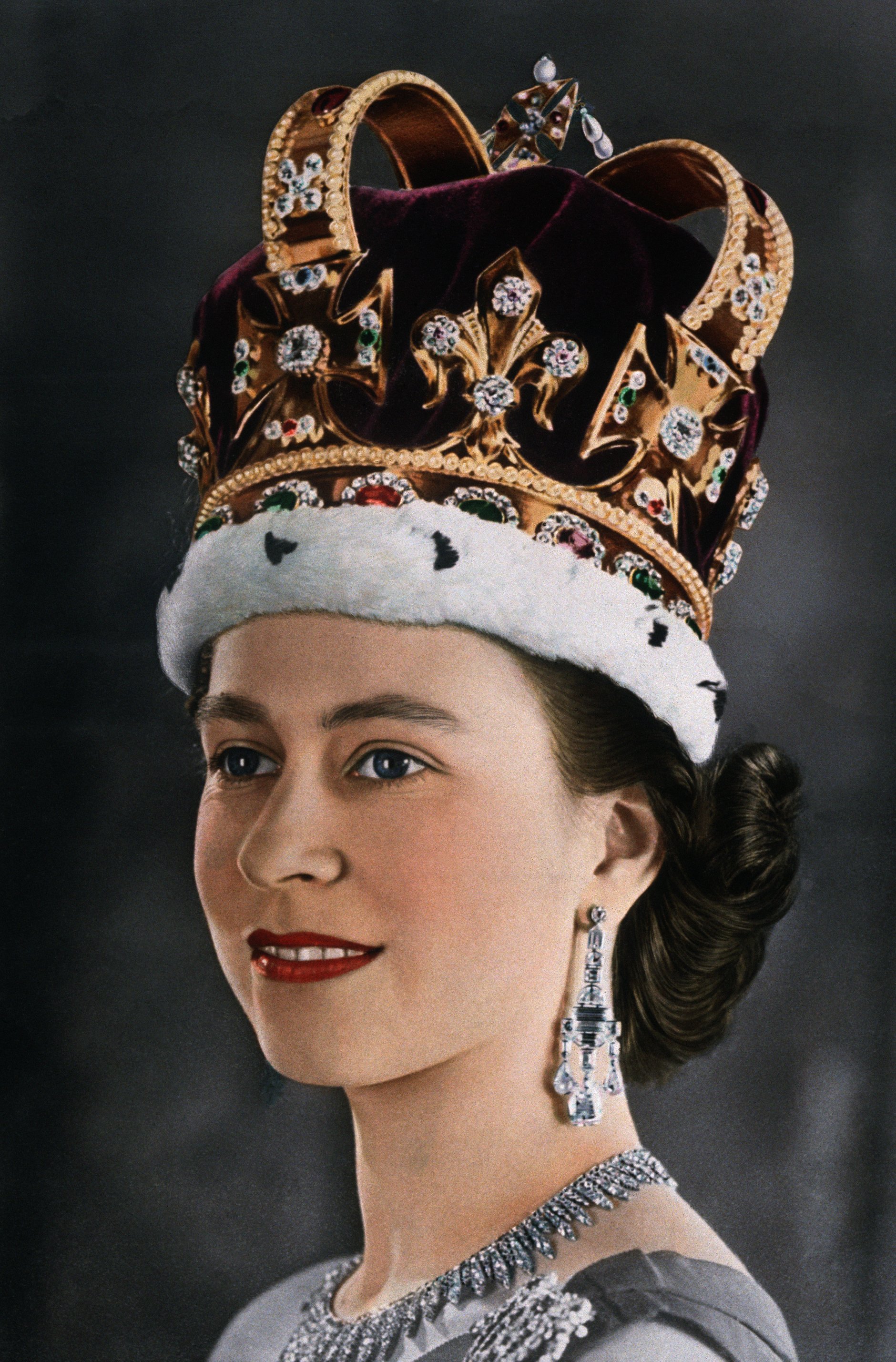 A portrait of young Elizabeth II (1926-2022 ) of Great Britain and Northern Ireland, wearing the crown of the kings and queens of England for her coronation in June of 1953 | Source: Getty Images
The coronation ceremony, which has remained the same for over a thousand years, will entail the coronation oath, among other ceremonies such as anointing with consecrated oil by the Archbishop of Canterbury, the delivery of the orb, and the enthroning.
Like his mother, King Charles will be crowned with the St Edward's Crown, which has over 400 gemstones, including sapphires, garnets, and rubies, and is made of solid gold.
When it does happen, the ceremony will see a maximum of 2000 guests attend, a far cry from the 8000 guests who attended the Queen's coronation in 1953. King Charles' ceremony will also be shorter compared to the three-hour ceremony held for the Queen.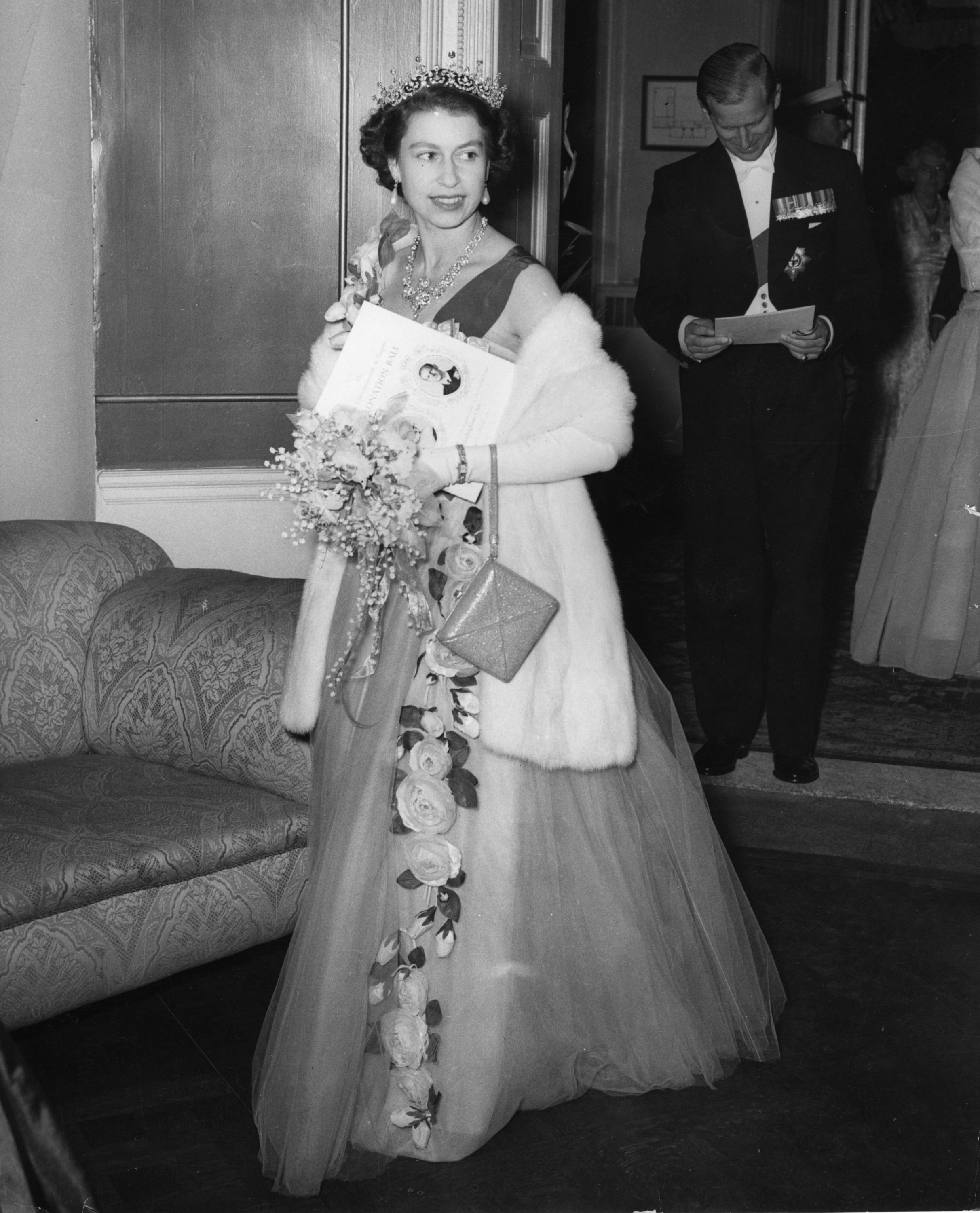 Queen Elizabeth II and the Duke of Edinburgh arriving at the Club House, Hurlingham Club, for the Commonwealth and Empire Coronation Ball given by the Royal Empire Society, Victoria League and Overseas League. | Source: Getty Images
As King Charles has now taken over the throne, the next in line is his first son, Prince William, as per a criterion determined in the 1689 Bill of rights and the 1709 Act of Settlement.
However, one's descent is not the only factor determining succession. The parliament also plays a significant part, meaning a royal can be deprived of his or her title through misgovernment.
Prince William's children, Prince George, Princess Charlotte, and Prince Louis take up second, third, and fourth place respectively, while Prince Harry, the Duke of Sussex takes fifth place.
Harry's children, Archie and Lilibet, take up the sixth and seventh place, followed by the Queen's second son, Prince Andrew, the Duke of York. The ninth and tenth in line are Prince Andrew's daughter Princess Beatrice and her daughter Miss Sienna Mapelli Mozzi.
As King Charles's coronation is yet to happen, there may be a few changes regarding the throne and its operations.
Is King Charles Planning on Abdicating the Throne?
Even though King Charles has waited decades to become King, there are claims that he might not carry on with being King. According to an article by Daily Star in 2021, Princess Diana's former voice coach and confidante, Stewart Pearce, says that King Charles might instead hand over leadership to William.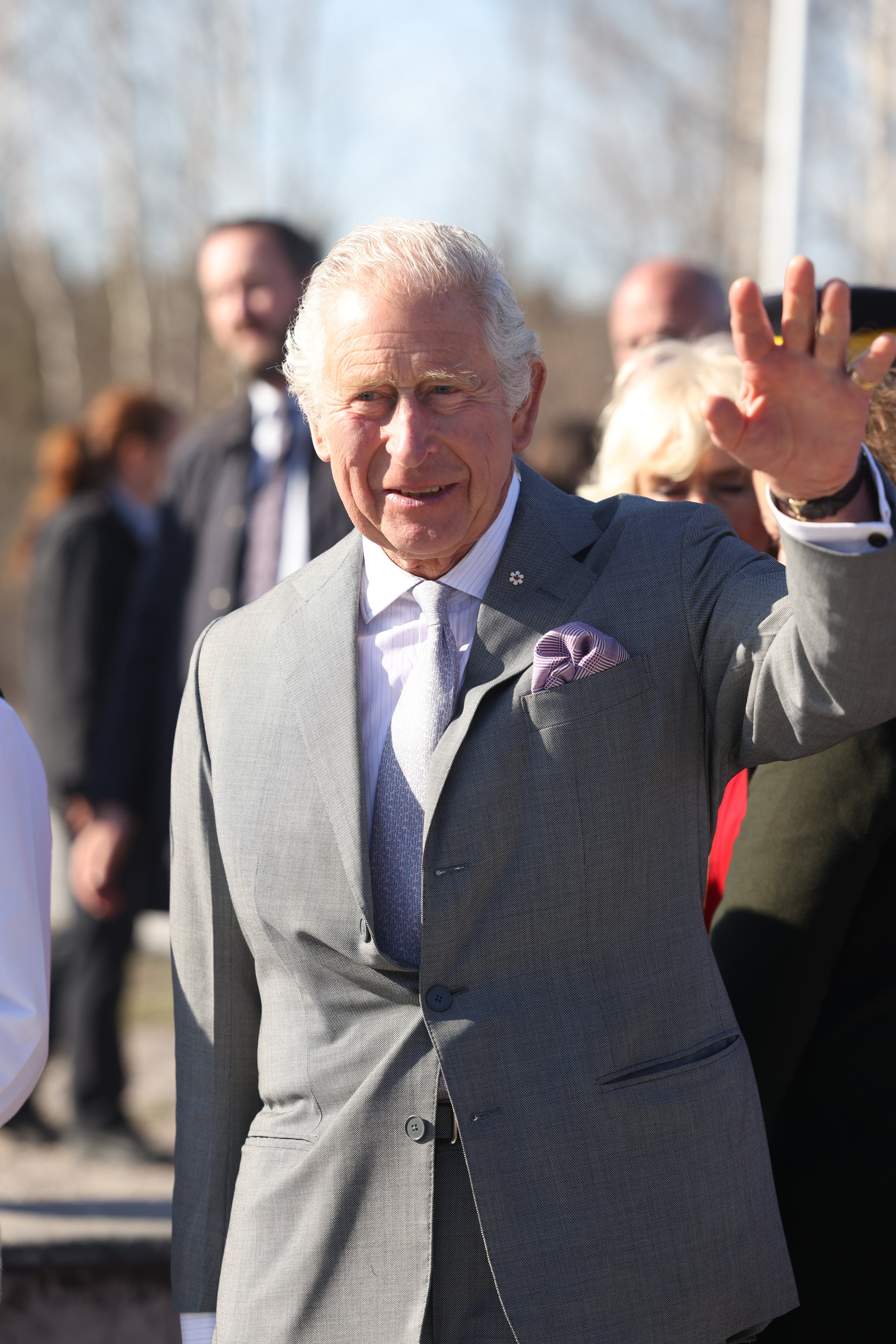 Prince Charles, now King attends a Platinum Jubilee Ceremony at the Ceremonial Circle on May 19, 2022 in Yellowknife, Canada | Source: Getty Images
At the time of the article's publishing, Pearce believed that the then-prince would rewrite the constitution to allow his son to be next in line. However, since the Queen passed on before he could, he might be presently considering it.
Asked why he thought King Charles would forego the throne, Pearce said being on the throne was a difficult task. He also noted that William had been preparing for the throne since he was a child, and it might just be right for him to take over. He added:
"William has been part of the conversation since his 11th or 12th year, he's been groomed."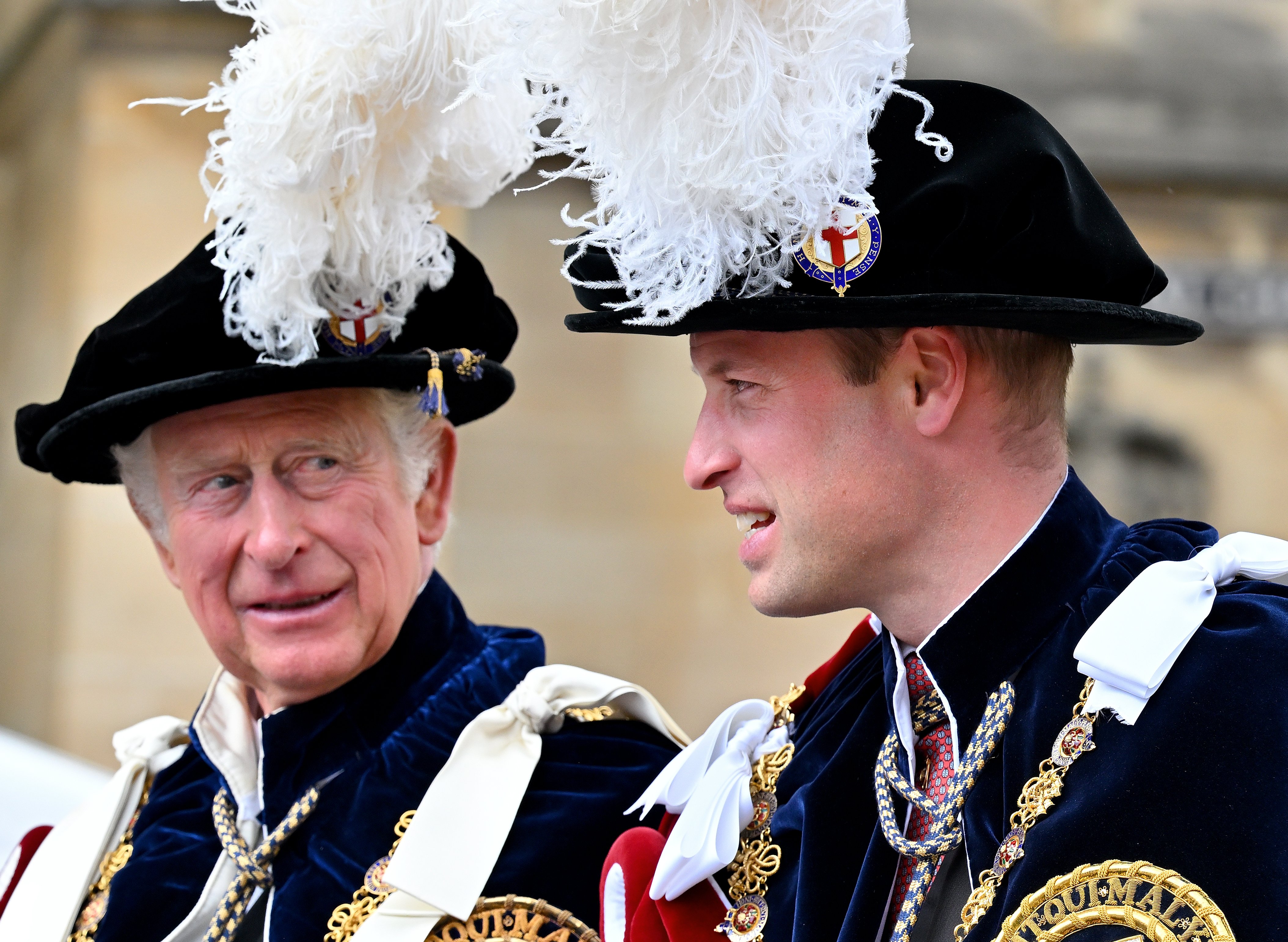 Prince Charles, now-King and Prince William, attend The Order of The Garter service at St George's Chapel, Windsor Castle on June 13, 2022 in Windsor, England. | Source: Getty Images
In the past few years, William and his wife, Kate Middleton, Duchess of Cambridge, have undertaken numerous royal responsibilities, especially after Harry quit his royal duties. It would only seem fit for him to take over.
According to The New York Post, a different expert opinion suggests that King Charles might serve for a few years before handing over power to his son.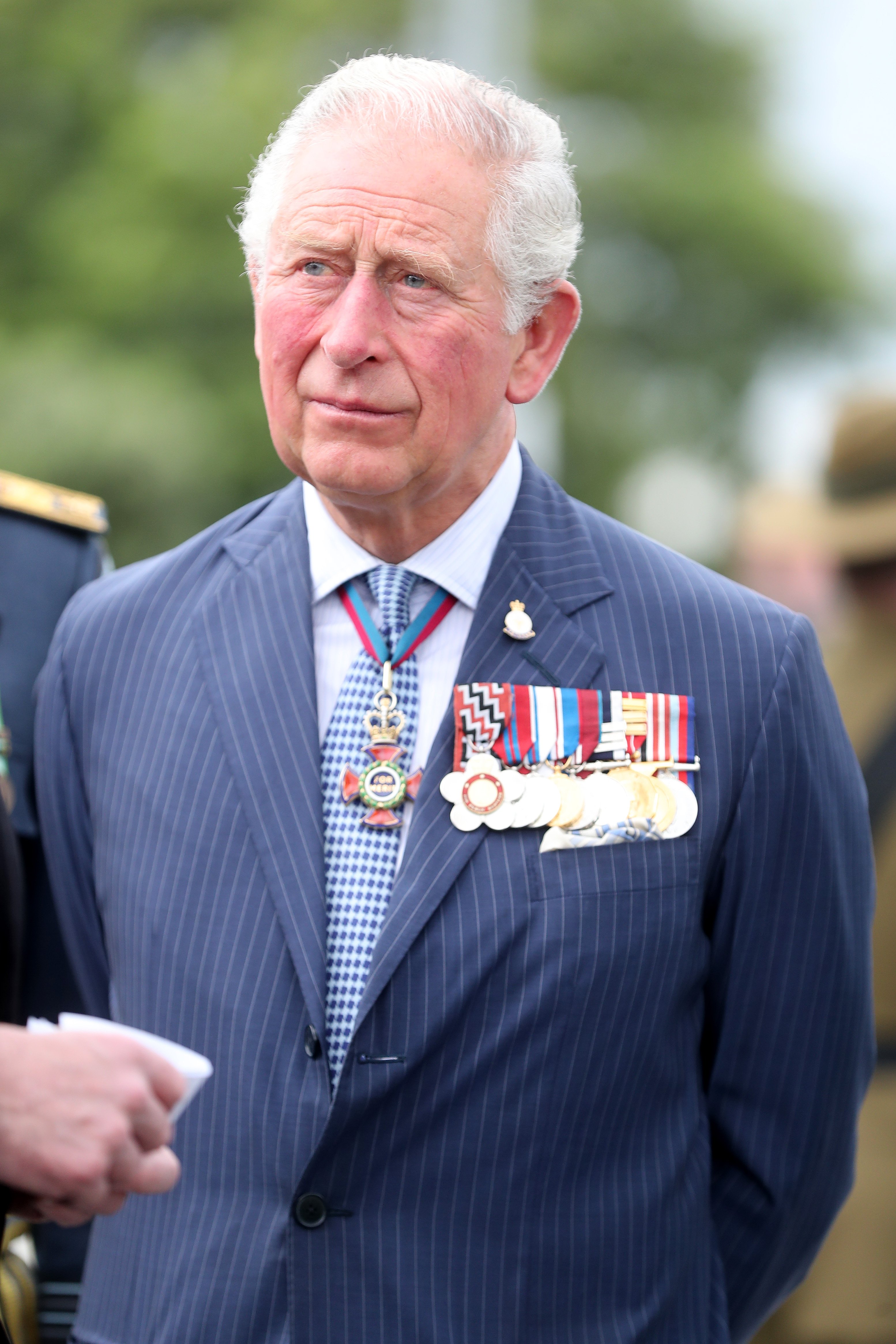 Prince Charles, now King attends a wreath laying ceremony at Mt Roskill War Memorial on November 18, 2019 in Auckland, New Zealand | Source: Getty Images
Dr. Robert Morris of University College London's Constitution Unit said that it would be natural for King Charles to want to serve for a few years since he's waited and prepared for decades. Morris added:
"But some might also see it as equally natural if a man now already 73 did the job for some time before handing over to William, so long. "
It is also possible that father and son might opt for a "dual crown" where they split duties, supported by King Charles' slimmed-down monarchy.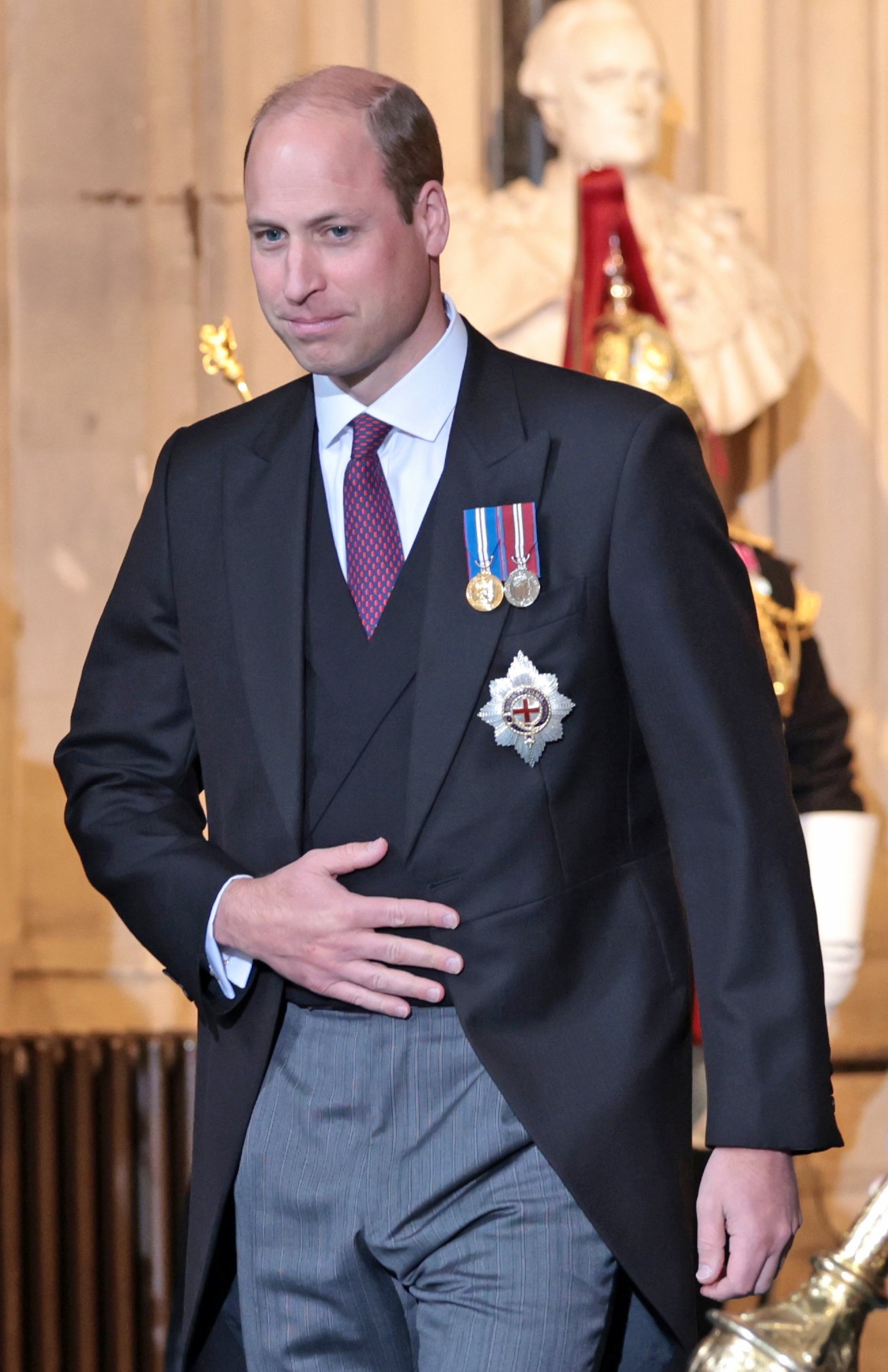 Prince William, Duke of Cambridge departs from the Sovereign's Entrance after attending the State Opening of Parliament at Houses of Parliament on May 10, 2022 in London, England. | Source: Getty Images
Whatever of the three options works out remains uncertain as of now. However, a recent opinion poll conducted by Express, co.uk., indicates that out of 2,367 people, 76 percent answered yes to the question: "Should Prince William be the next King?"
Many believe William is better suited for the job, with the former press secretary of The Queen, Dickie Arbiter, saying William had the stature and confidence of a King-in-waiting. A friend of William's revealed that despite the foreseeable challenges in the next decade, William was ready to step up to the plate.
A royal fan shared that while he did not mind Charles being King, they worried that he was too soft, while another revealed that the people wanted a King and Queen they liked, referring to William and Kate.
Please fill in your e-mail so we can share with you our top stories!