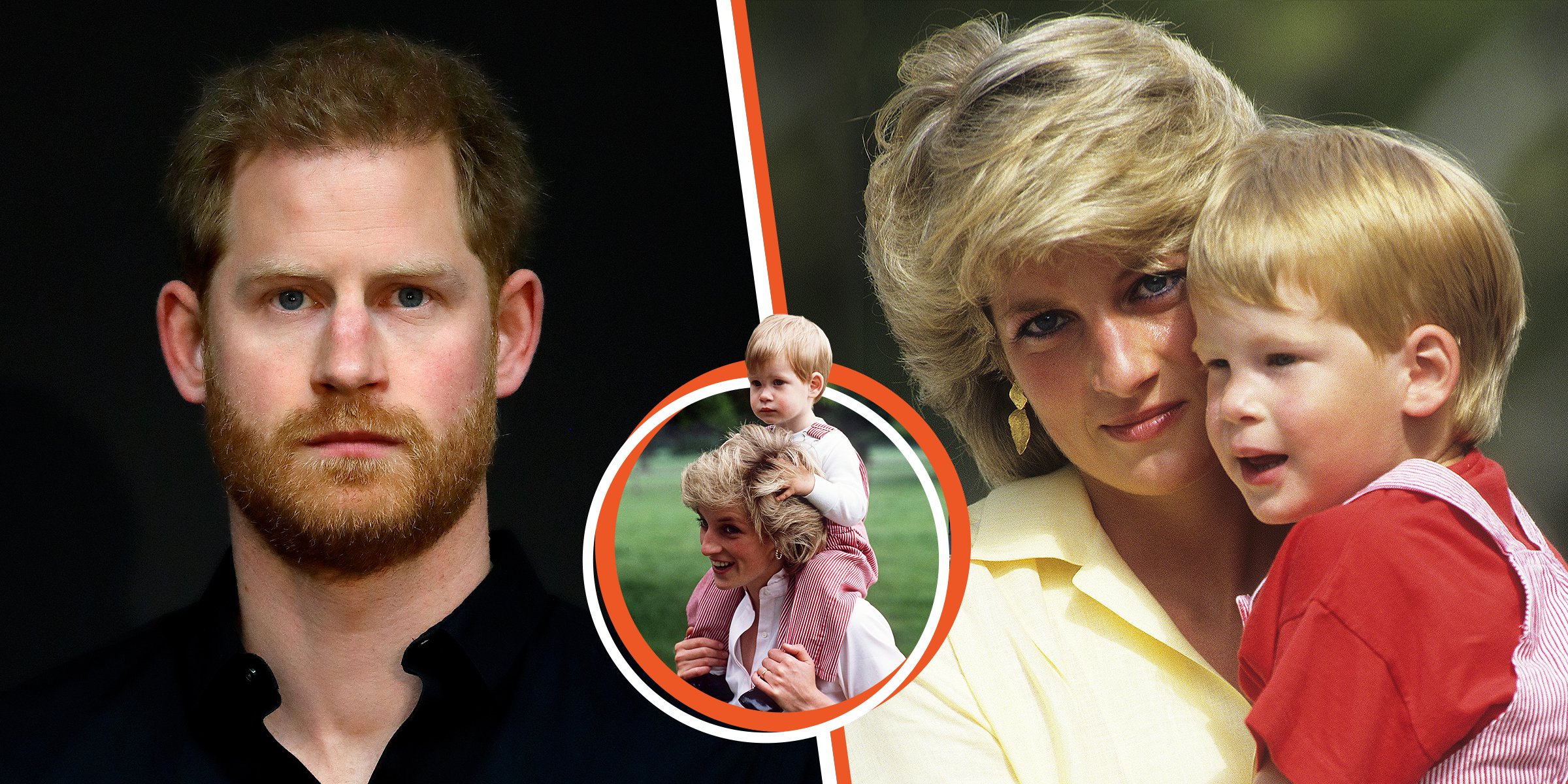 Prince Harry | Princess Diana and Prince Harry | Princess Diana and Prince Harry | Source: Getty Images
Harry Still Regrets Last Conversation with Diana & He Became Desperate to Numb the Pain after Her Death

Since he relinquished his title as a senior royal member, Harry has been vocal about his childhood experiences, decisions, and reasons. Last year, the prince took a trip down memory lane, addressing his last phone conversation with his mother before her death and how he coped with Diana's demise.
Following Princess Diana's untimely death, many royal fans were devastated; her absence was even more tragic for her two young sons, William and Harry.
More than two decades since she passed, her youngest son made never-before-heard revelations about his childhood in an interview with Oprah Winfrey in "The Me You Can't See" documentary series.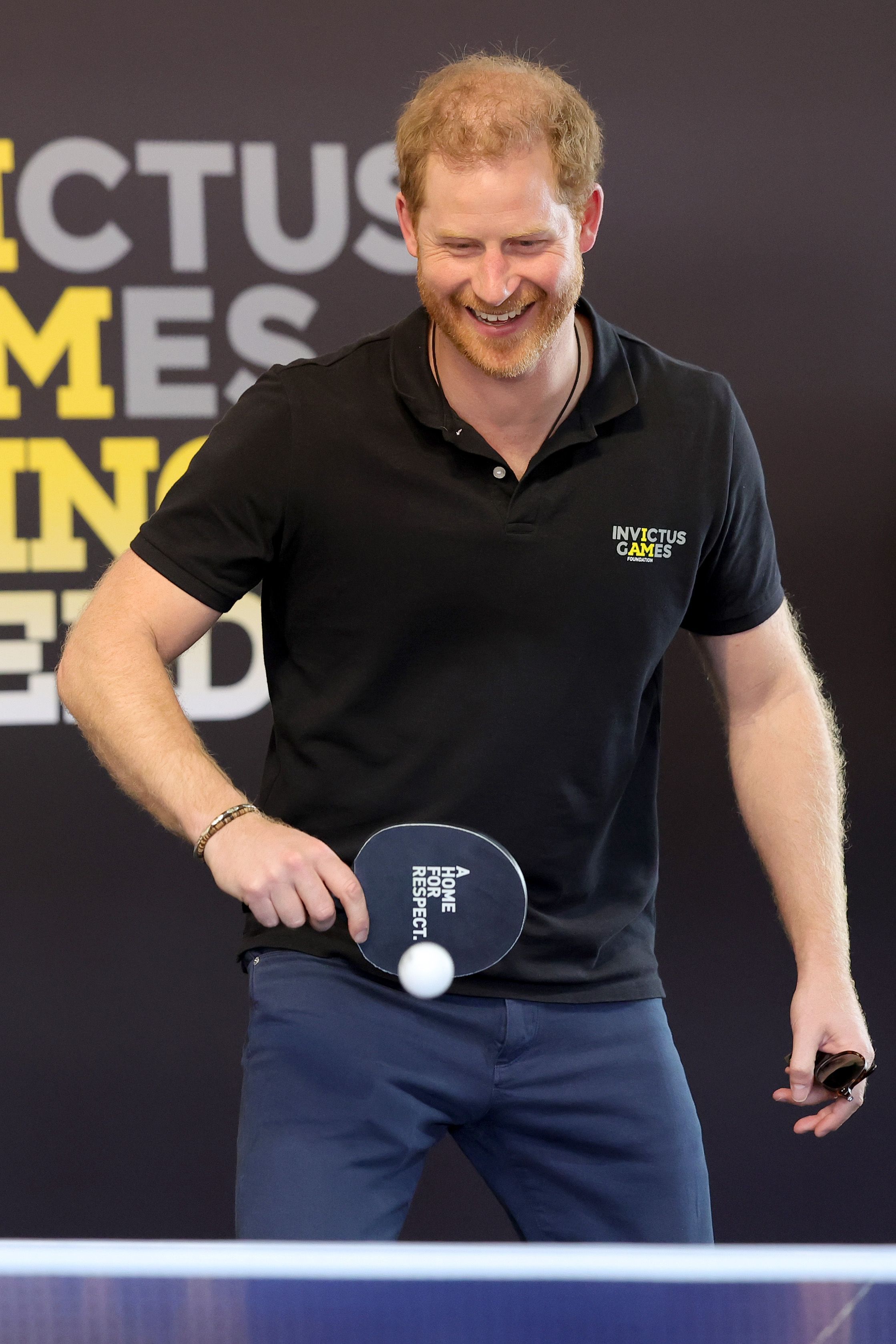 Prince Harry, Duke of Sussex plays table tennis at the Invictus Games The Hague 2020 at Zuiderpark on April 19, 2022 in The Hague, Netherlands. | Source: Getty Images
Harry, whose childhood was rocked by his parent's separation and his mom's death, saw his younger years as "puzzling" and always yearned for it "to be normal."
While speaking to Dax Shepard in the "Armchair Expert" podcast, the prince related his childhood to a high level of confusion. For him, it was "a mix between 'The Truman Show' and being in a zoo."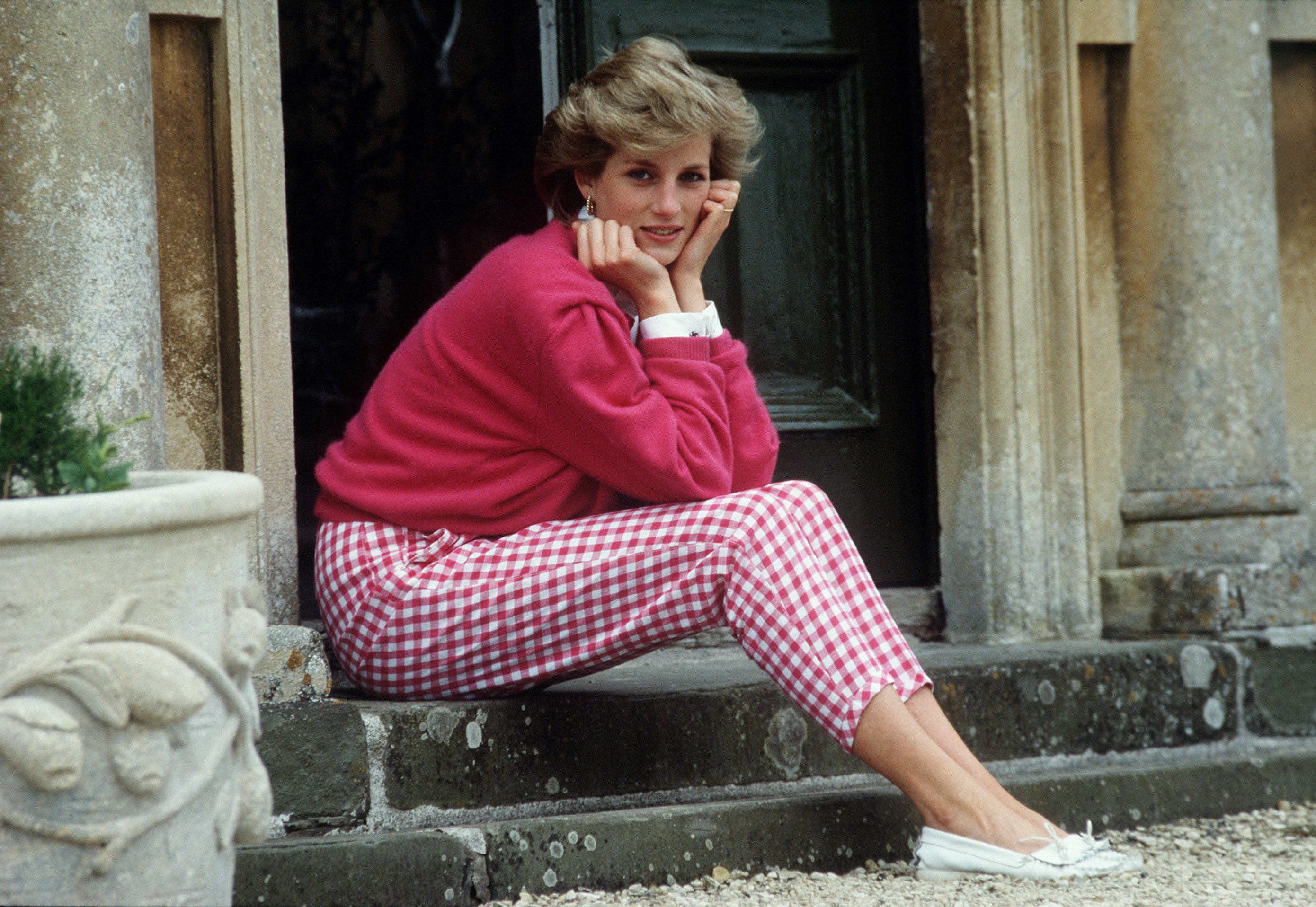 Diana, Princess of Wales sitting on a step at her home, Highgrove House, in Doughton, Gloucestershire, 18th July 1986. | Source: Getty Images
Harry confirmed witnessing episodes where his mom drove the car hurriedly with him and his brother inside while trying to hide from the paparazzi. In the end, he blamed it on her lack of protection. In his words:
"She was always unable to drive because of the tears. There was no protection."
The Duke of Sussex admitted that he recognized his mother's need for help but could not assist her because he was young. Sadly, she endured such paparazzi frenzy every day until her death.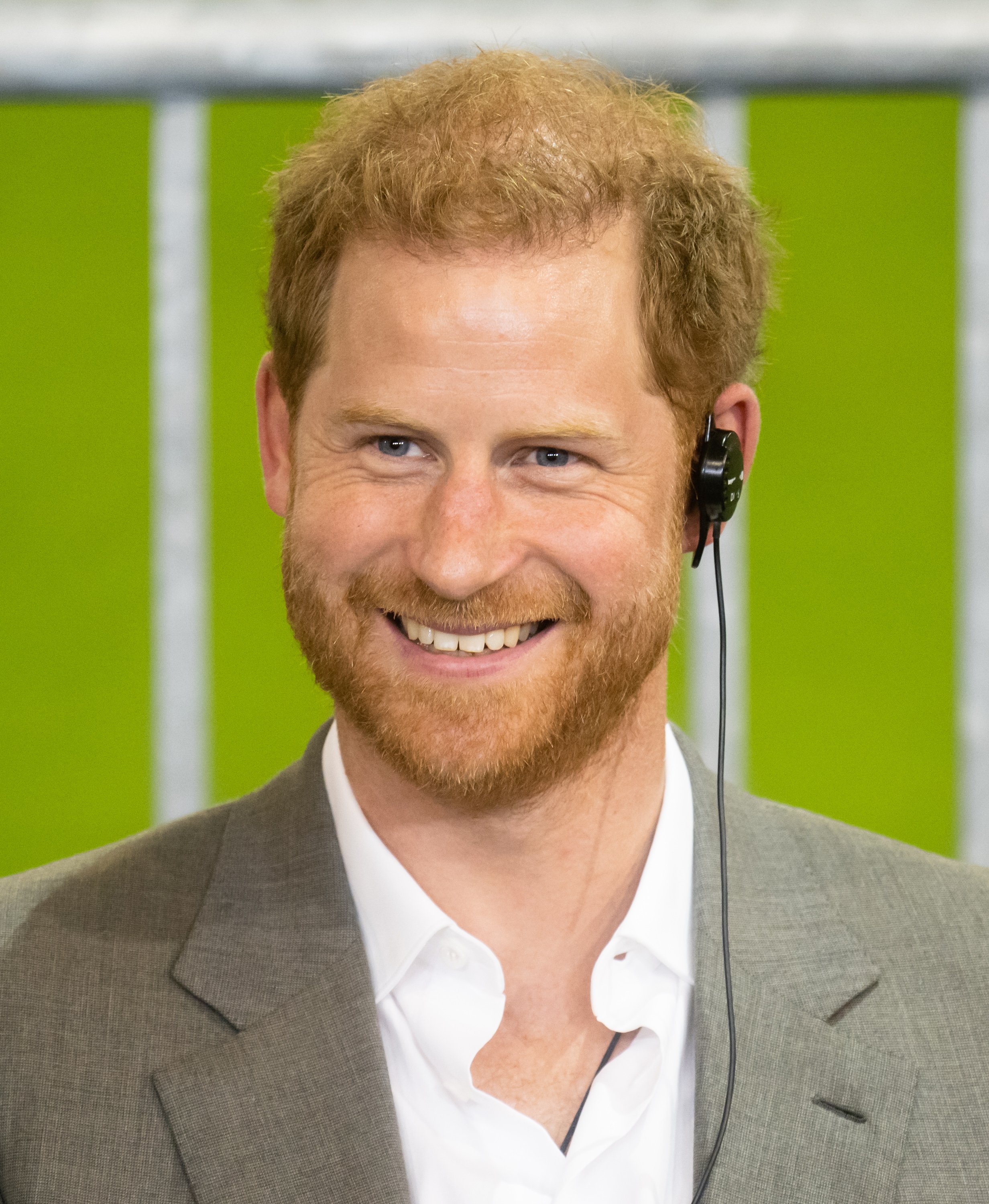 Prince Harry, Duke of Sussex at the Invictus Games Dusseldorf 2023 on September 06, 2022 in Dusseldorf, Germany. | Source: Getty Images
Harry added that he was furious with her untimely death and lack of justice, but he did not want to dwell on the subject because it would be glaring that he was incapable of bringing her back to life. He said:
"I don't want to think about it because it's going to bring up the fact that I can't bring her back."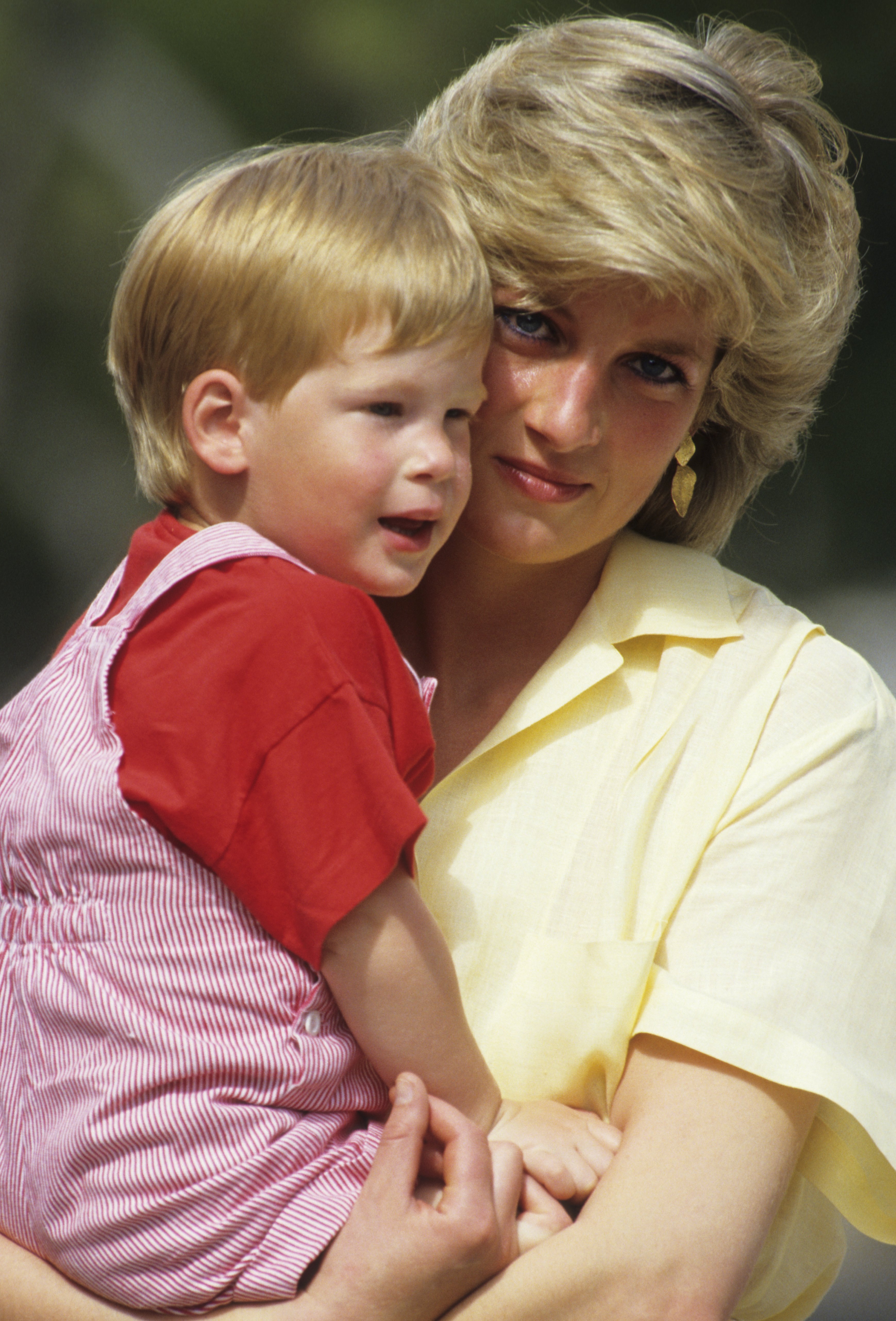 Diana, Princess of Wales with Prince Harry on holiday in Majorca, Spain on August 10, 1987. | Source: Getty Images
Despite his conviction, Harry still carries guilt in his heart. Whenever he reflects on the last day they spoke, a few hours preceding her death, he beats himself up for hastily ending the call.
Prince Harry's Last Time with Diana
In early August, a few weeks before Diana's death, her sons were vacationing in the Scottish Highlands, playing and having fun with their cousins.
With commendable honesty, Harry confessed that he was not drinking every day of the week but could gulp down uncountable bottles over the weekend. Despite becoming a ritual, he was unaware that it was aimed at masking his pain.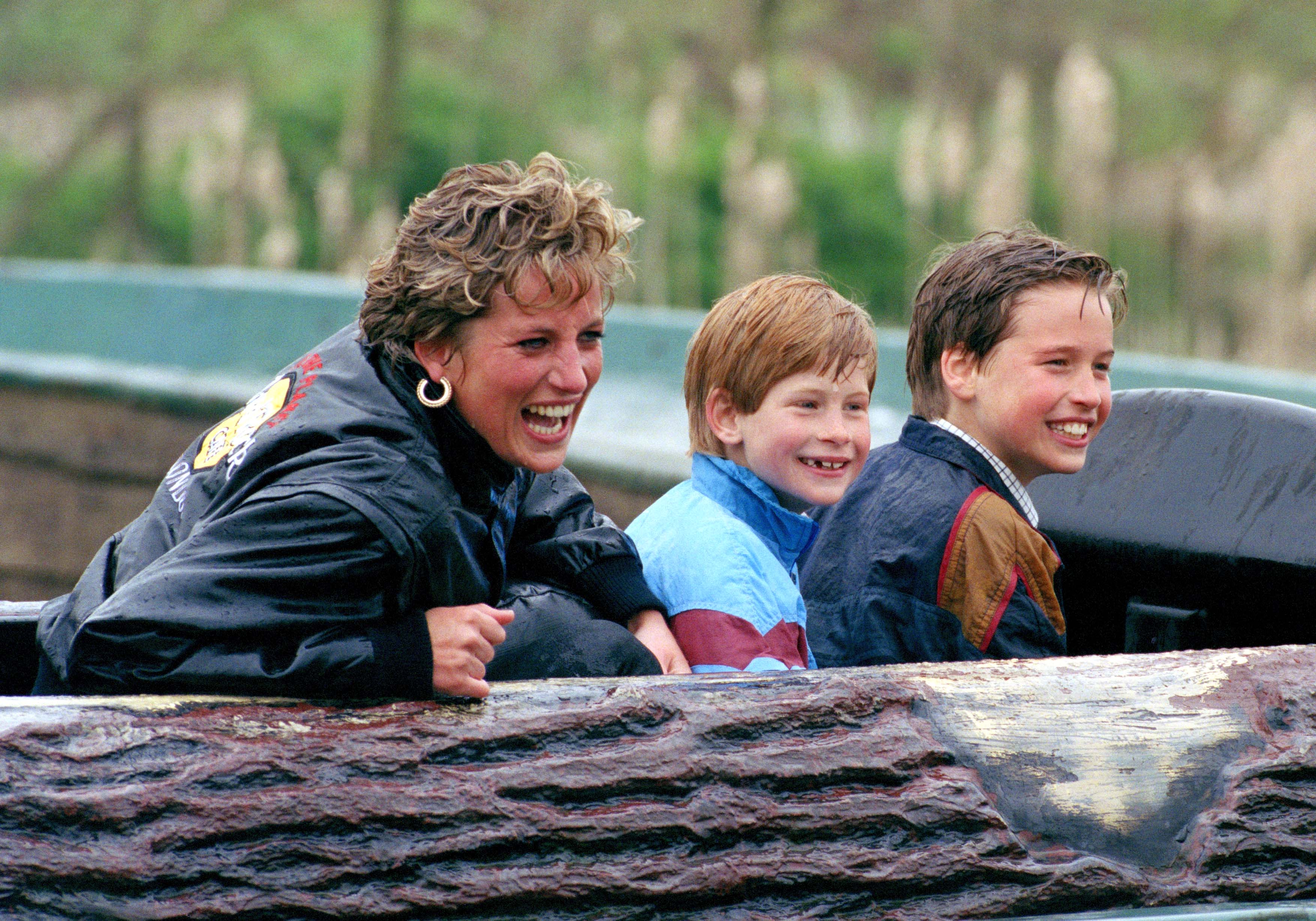 Diana Princess Of Wales, Prince William & Prince Harry Visit The 'Thorpe Park' Amusement Park. | Source: Getty Images
Despite being far away from them then, Diana made it a duty to check up on her kids via phone calls constantly. Harry confessed that speaking to his mom over the phone was not his favorite hobby as a child.
But that did not stop them from talking. However, both brothers were so consumed with their activities that they always rushed to hang up on their mom after what seemed like an extended phone call.
On the day of her death, Harry was called to speak to his mother after William. As always, he raced to the phone and could not wait to end the conversation.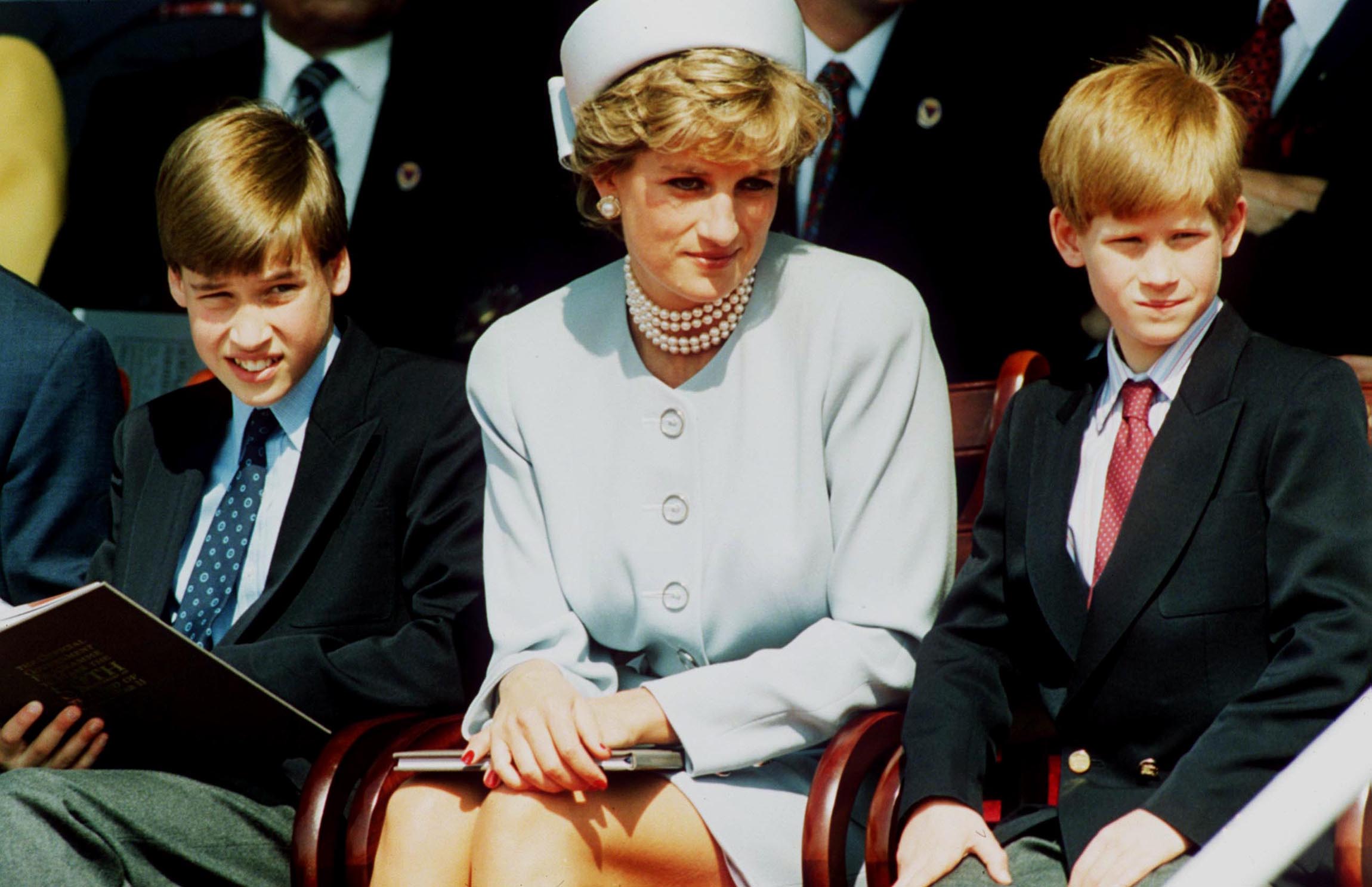 Princess Diana, Princess of Wales with her sons Prince William and Prince Harry attend the Heads of State VE Remembrance Service in Hyde Park on May 7, 1995 in London, England. | Source: Getty Images
Although the prince mentioned that he could not remember the details of their conversation, one thing has remained clear for many years, his regrets about letting go too early. According to him:
"I can't really necessarily remember what I said but all I do remember is probably regretting for the rest of my life, how short that call was. If I'd known that that was the last time I was going to speak to my mother the things that I would – the things I would have said to her."
Without mincing words, Harry expressed his remorse, mixed with sadness. He stated that it would have gone differently if he knew that was their last conversation.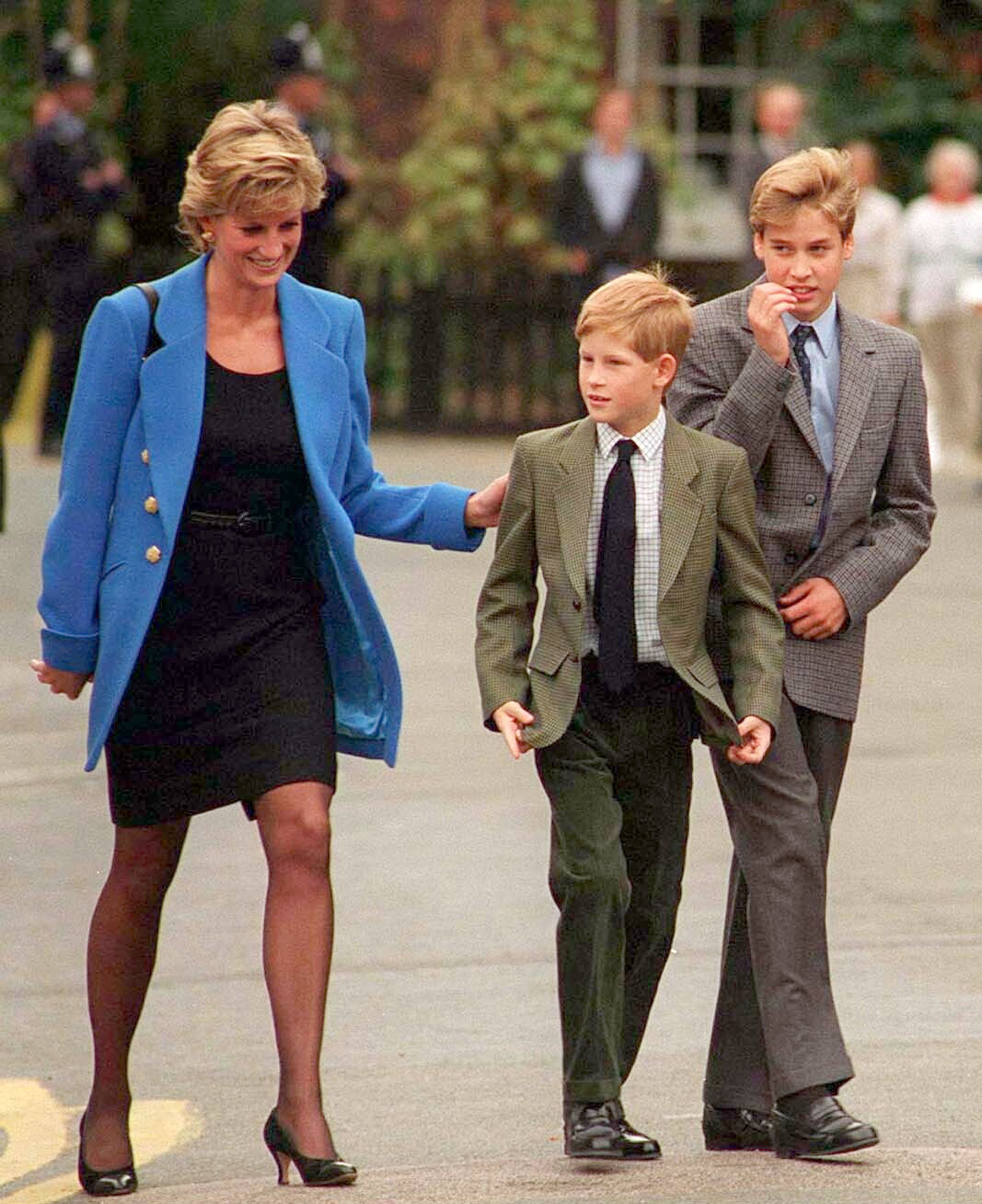 Prince William with Diana, Princess of Wales and Prince Harry on the day he joined Eton in September 1995. | Source: Getty Images
This feeling lingered from that night into his adulthood. The regret somewhat contributed to some of his decisions as he sought to escape the misery he felt.
How Harry Numbed His Pain
Following Diana's death in 1997, what began as sadness, metamorphosed into anger for Harry. He was filled with grief and needed to numb it to carry on with life.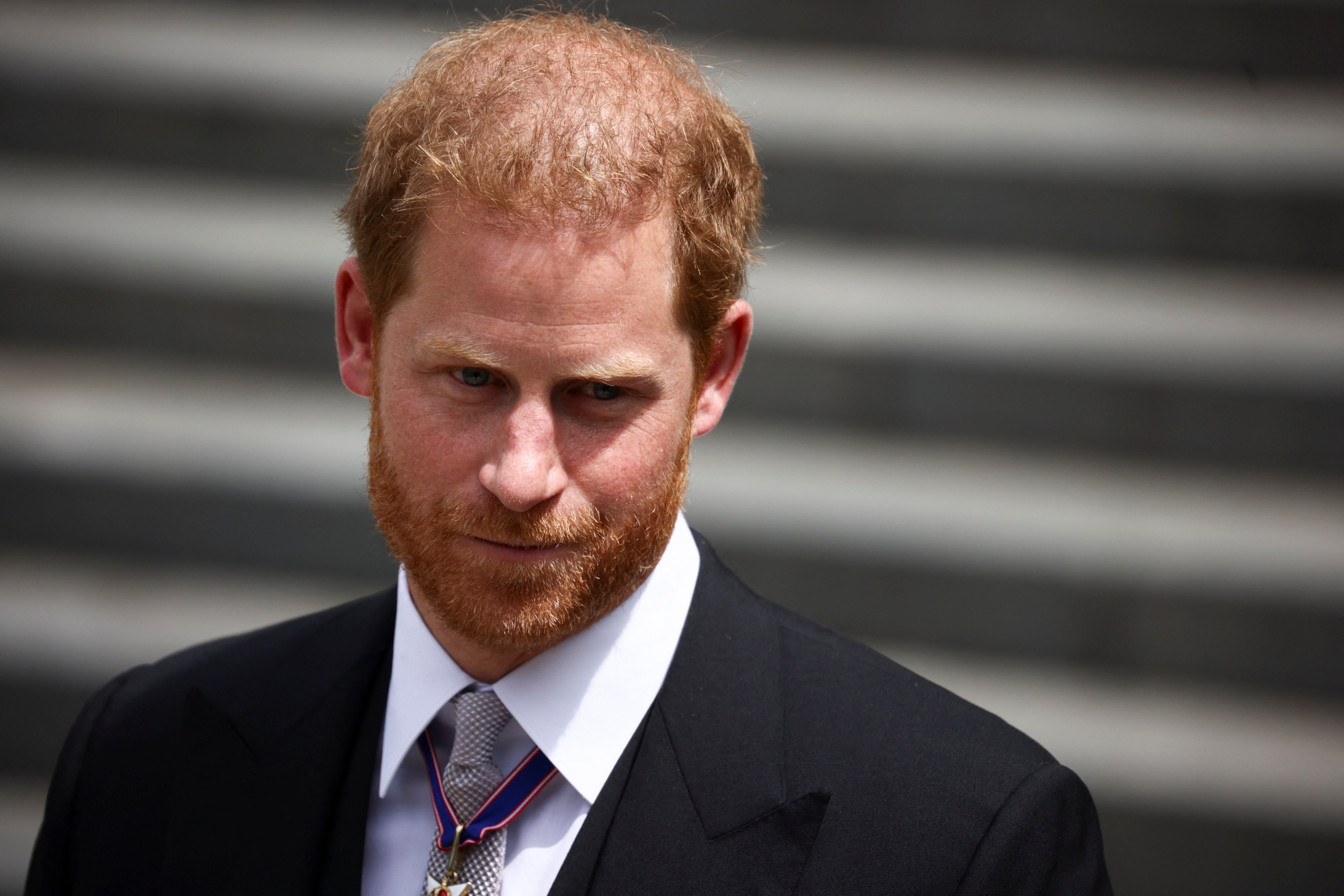 Prince Harry, Duke of Sussex at St Paul's Cathedral on June 3, 2022 in London, England. | Source: Getty Images
Diana's demise clouded his decisions, and the younger prince turned to bottles and drugs to cope with his feelings. In an eye-opening interview, he stated:
"I was willing to drink, I was willing to take drugs, I was willing to try and do the things that made me feel less like I was feeling."
With commendable honesty, Harry confessed that he was not drinking every day of the week but could gulp down uncountable bottles over the weekend. Despite becoming a ritual, he was unaware that it was aimed at masking his pain.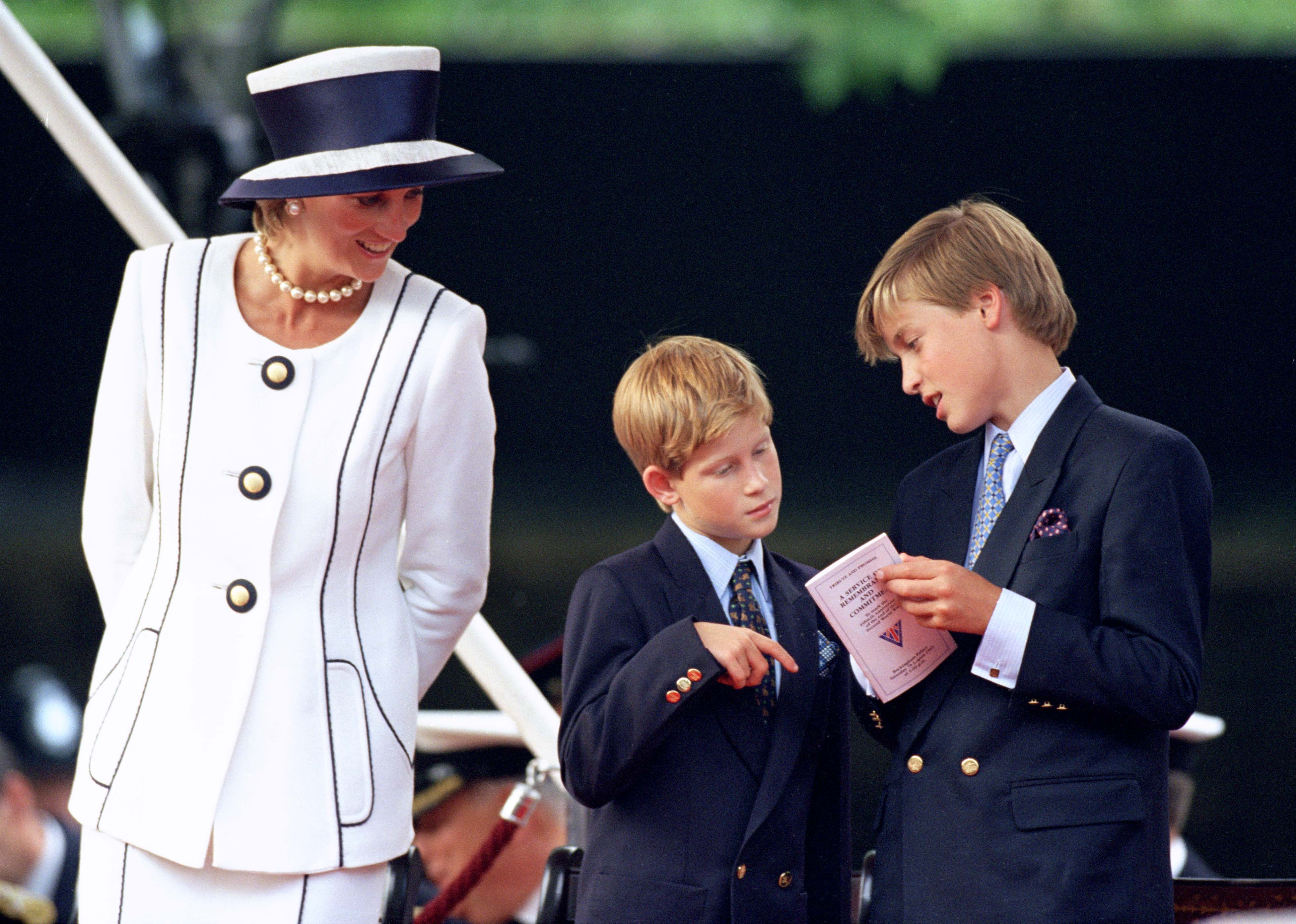 The Princess Of Wales And Princes William & Harry at The Vj Day 50Th Anniversary Celebrations In London. | Source: Getty Images
Even though he felt hollow and needed something to help cope with his grief, he rarely showed his emotions. The Duke revealed that he has only cried twice to show his unhappiness.
The first time he shed a tear was in September 1997, during a visit to his mom's graveside in Althorp. He never mentioned the second time but maintained it is a sign that he needs to let out a lot of sorrow.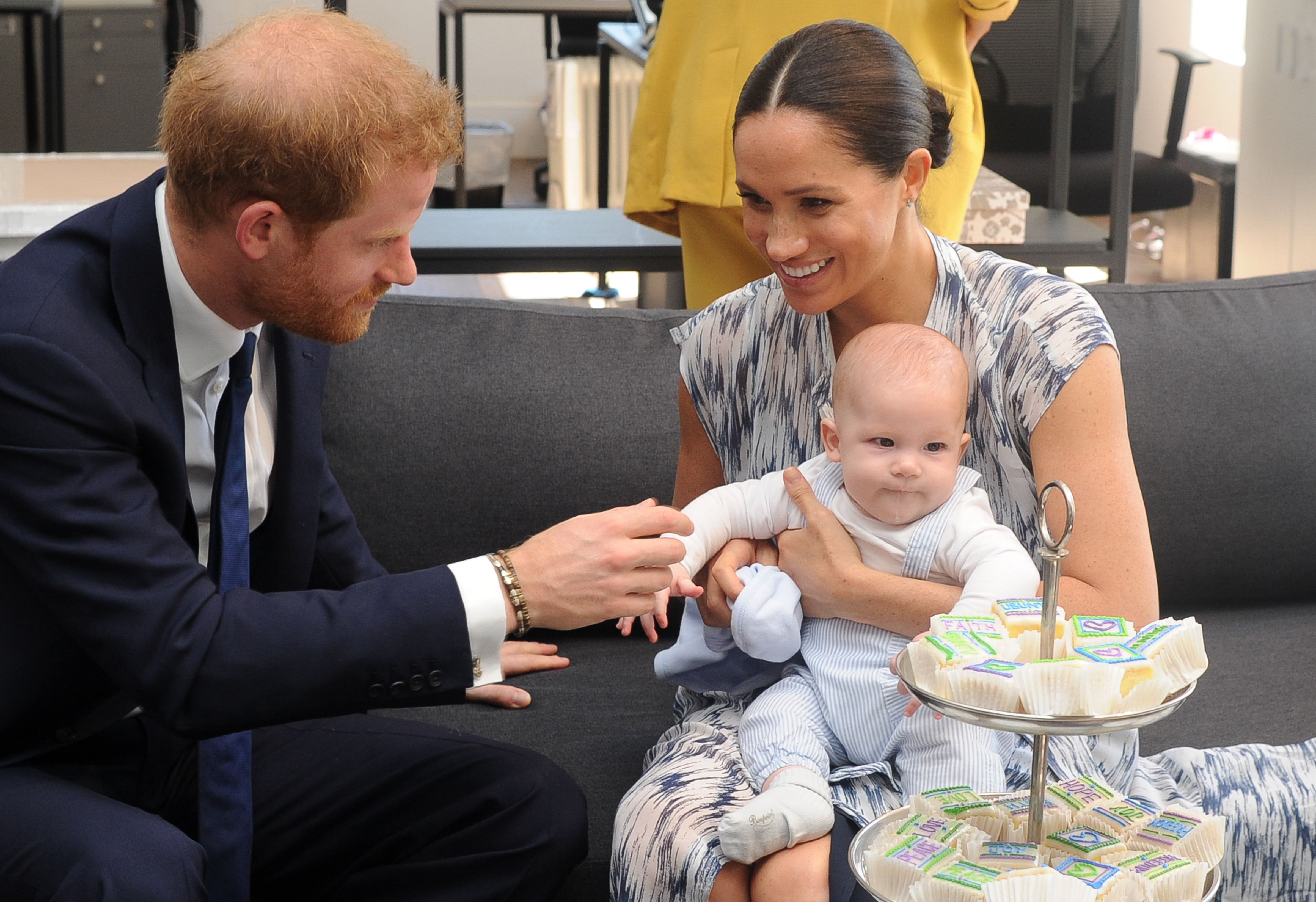 Duke and Duchess of Sussex, Prince Harry and his wife Meghan Markle with their son Archie at the Tutu Legacy Foundation on September 25, 2019 in Cape Town, South Africa. | Source: Getty Images
Despite the regrets, Harry imagines his life with his mother and wishes she was alive while wondering what public role she would play. According to him:
"There's not a day that William and I don't wish that she was still around, and we wonder what kind of a mother she would be now, and what kind of a public role she would have, and what a difference she would be making."
Harry Continues to Honor Diana
It has been twenty-five years since Harry lost his mother, but he continues to uphold her legacy and principles. Annually, the prince joins various charities and other honorary ceremonies in her honor.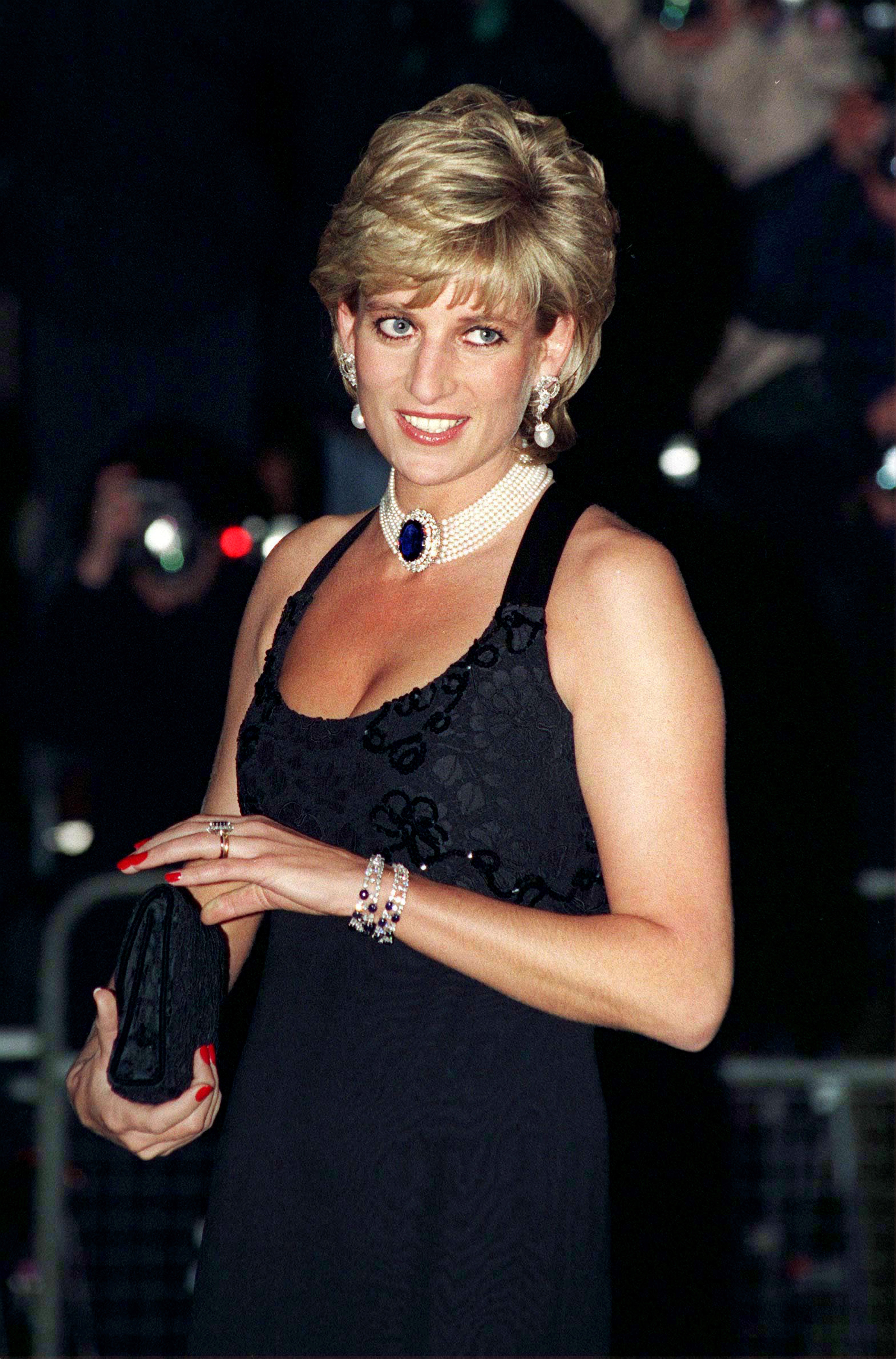 Princess Diana attending a Gala Evening in aid of Cancer Research at Bridgewater House In London | Source: Getty Images
A few days before Diana's 25th death anniversary, Harry gave an honorary speech at the Sentebale ISPS Handa Polo Cup in Aspen.
During the speech, he maintained that he would love the celebration to feature memories of her life's works.
Harry would share these memories with his family, including his wife, Markle, and their two kids, Archie and Lilibet. He confessed that he wished they had met her.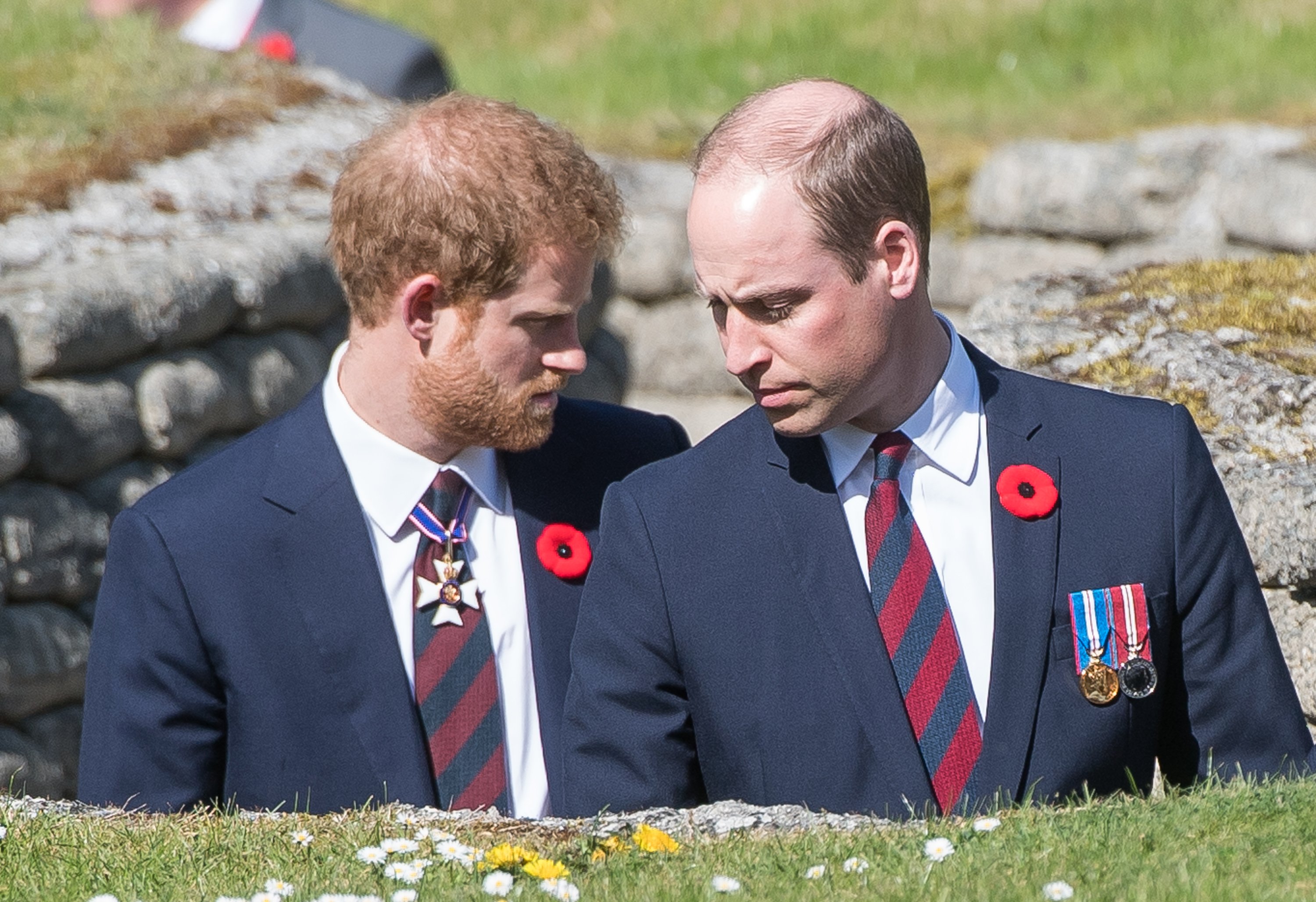 Prince William and Prince Harry at the commemorations for the 100th anniversary of the battle of Vimy Ridge on April 9, 2017 in Lille, France. | Source: Getty Images
Apart from wishing, Harry consciously tries to introduce his kids to Diana. The father-of-two claimed he showed Archie photos and told him about "Grandma Diana" as he got older.
Archie became very acquainted with the name that, after saying "mama" and "papa," his next word was "grandma." Harry feels confident his mom is still present to help him set up his family.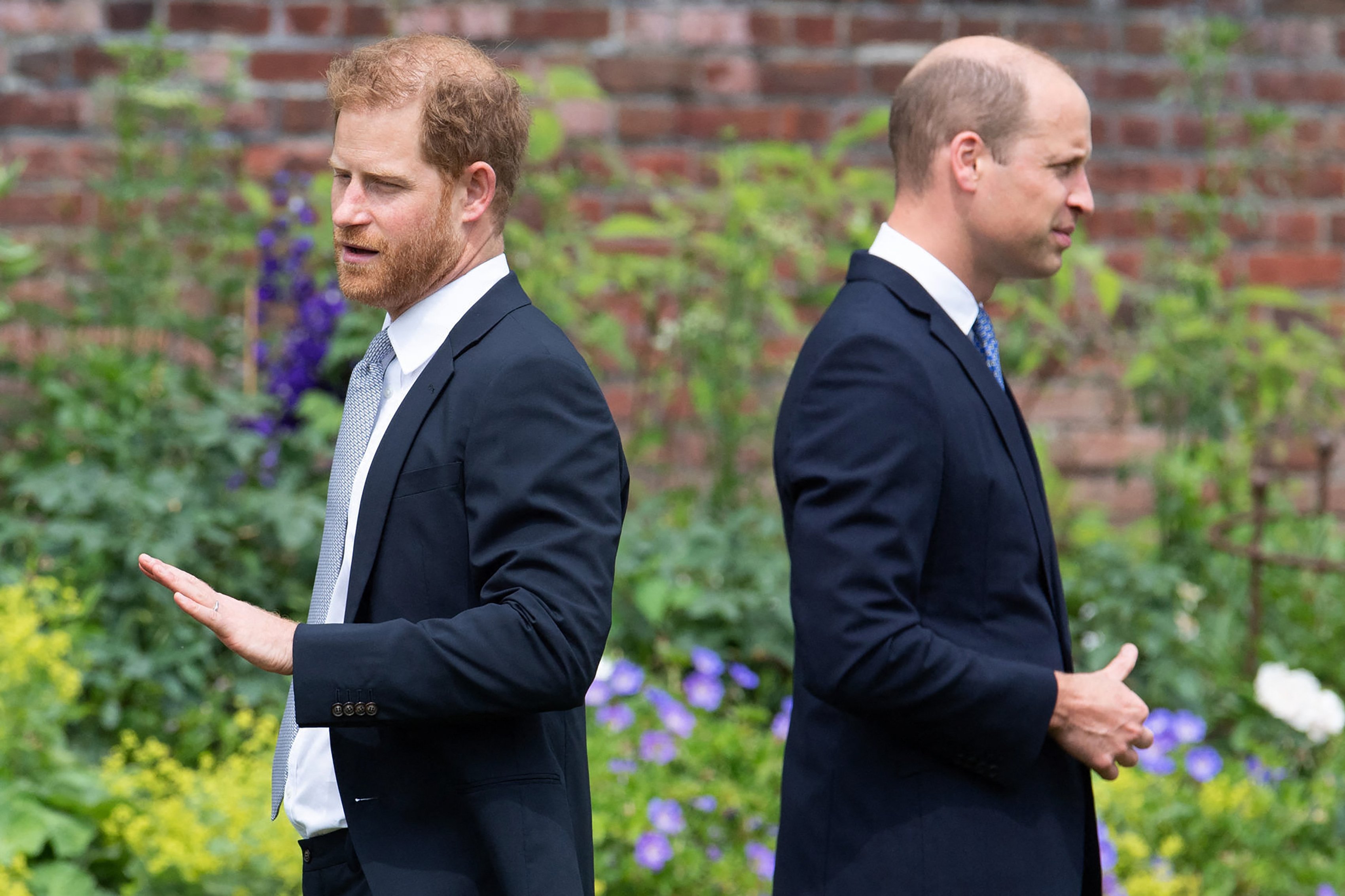 Prince Harry, Duke of Sussex and his brother Prince William, Duke of Cambridge at the unveiling of a statue of their mother, Princess Diana at The Sunken Garden on July 1, 2021 in Kensington Palace, London. | Source: Getty Images
He believed she helped William with his three kids; now, it was his turn. Diana's absence is not enough for her kids or grandkids to shut her out.
Her family is actively part of the millions of royal fans who still celebrate her humanitarian services and what she stood for. To them, she may be gone but is never forgotten.
Please fill in your e-mail so we can share with you our top stories!