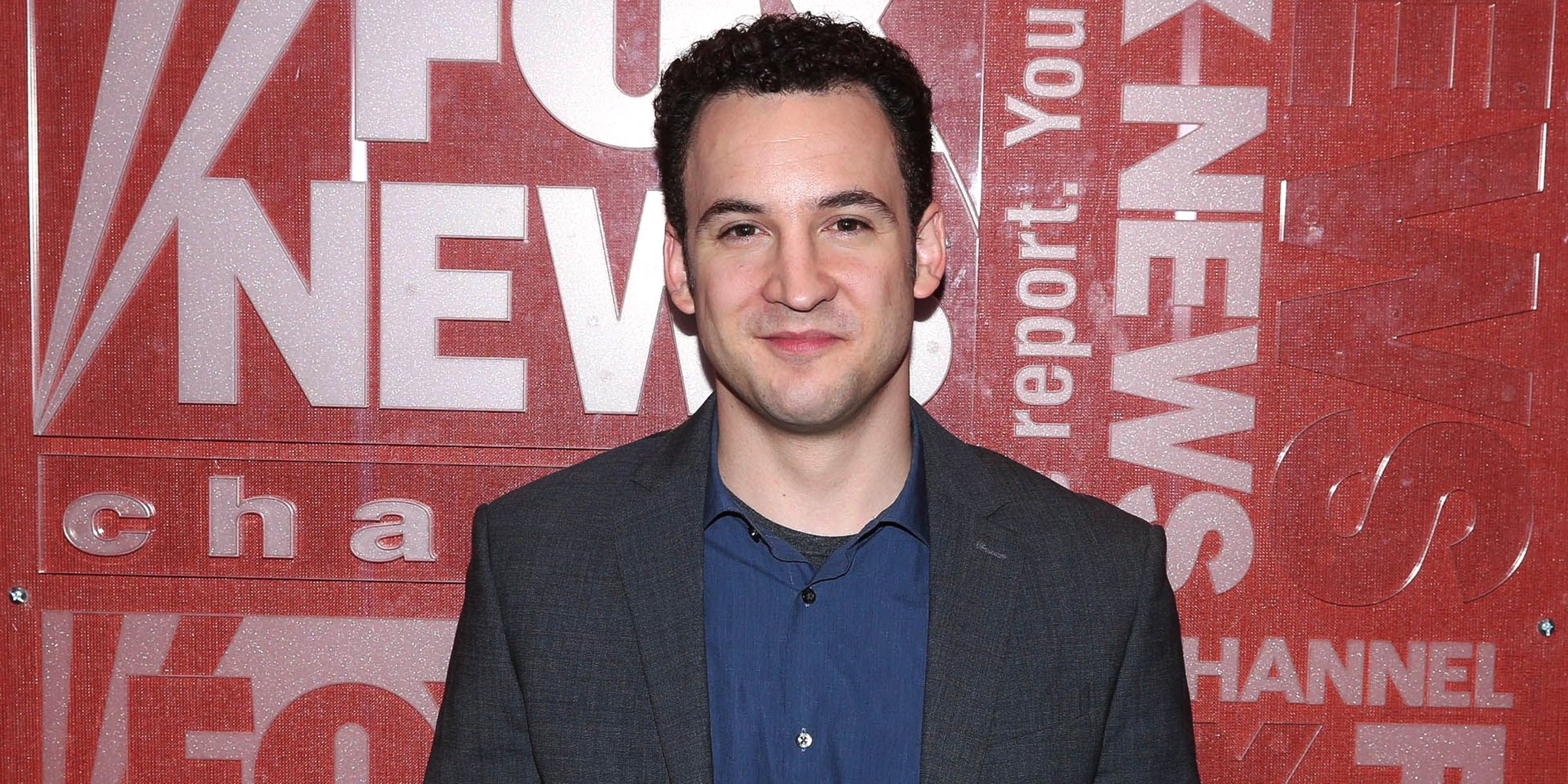 Ben Savage, 2015 | Source: Getty Images
Did Ben Savage Date His Onscreen Wife Danielle Fishel? Inside the Secretive Love Life of the 'Boy Meets World' Star

Actor Ben Savage is known for his role in the show "Boy Meets World." The 41-year-old was one of the most famous young actors in the early 90s, but does Ben Savage have a wife? Who is Ben Savage dating?
American actor Ben Savage is very private regarding his love life. He has been in the spotlight from a young age and was one of the most famous child stars from the 1990s to the early 2000s.
He landed a role as Cory Matthews on the ABC sitcom "Boy Meets World" from 1993 to 2000. Despite Savage being widely known as an actor, not much is public about the 41-year-old's private life.
Did Ben Savage Date His Onscreen Wife, Danielle Fishel?
Ben Savage and Danielle Fishel landed roles in the popular 90s sitcom "Boy Meets World." Their characters, Cory Matthews and Topanga Lawrence, were childhood sweethearts in the show.
Fishel opened up in March 2022 about how the two went on one date and tried to take their onscreen romance to real life. The actress also once revealed that Savage was her first kiss on and offscreen.
Regarding their first and only date, Fishel said they only ended up going on a date because the two had a moment after working with each other for two years. It left them wondering if they had real feelings for each other, with the actress expressing:
"There was literally I think one moment where Ben and I looked at each other after we had been working together for like two years and were like, 'Are there feelings there?'"
Fishel then said the two went out for dinner, and it was after their date that they found out if they were to remain friends or have a romantic relationship. She said they realized they could only be friends. The actress said Savage blew it because he didn't know they were on an actual date at the time.
Is Ben Savage Dating Anyone? Does He Have a Wife?
Ben Savage has been very secretive about his private life, which has led to numerous rumors about his alleged relationships. One example of a rumor about an alleged relationship Savage was in was from a Twitter post in July 2020.
A Twitter user with the handle @SmokingPowell partly wrote, "Just found out a girl I went to college with is dating Ben Savage (of Cory Matthews fame) and I am SHOOK." He further stated in the post that he needed to know how his former co-star Fishel felt about this.
Another rumor was that Savage was married to Fishel, with one Twitter user expressing that they were sad that the pair didn't end up dating or married in real life because they looked good together.
In December 2013, another Twitter user said their brother's girlfriend's friend was in a relationship with Savage, and they went to Danielle Fishel's wedding. It's unclear if Savage is dating anyone as he has not shared any information about his love life on his social media accounts.
What Is Ben Savage Doing Now?
In August 2022, the "Boy Meets World" alum announced that he was running for West Hollywood City Council. Savage revealed in a statement on his campaign website the reason he's running for City Council by stating:
"I am running for City Council because there are serious challenges ahead, and West Hollywood deserves sensible, honest and strong leadership to face them."
Regarding his acting career, it started to decline after appearing for seven years on "Boy Meets World." The decline might be because Savage decided to step away from showbiz and focus on his studies. He attended Stanford University, and over the next six years, he only appeared in 2002's "Swimming Upstream."
The 41-year-old actor's recent leading role is in the romantic film "Love, Lights, Hanukkah!" He co-stars the movie on the Hallmark Channel with "The L Word" actress Mia Kirshner.
Please fill in your e-mail so we can share with you our top stories!