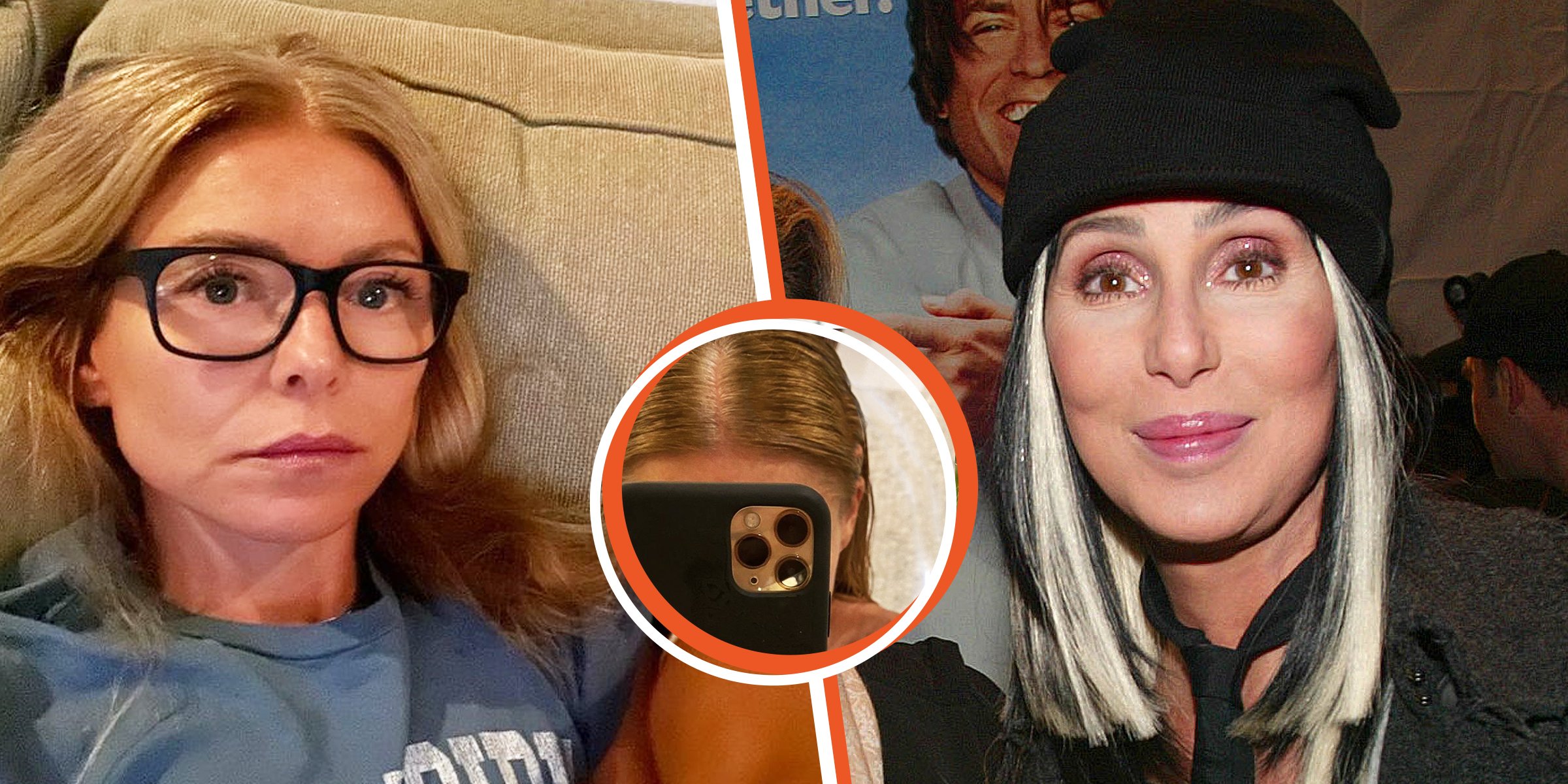 Kelly Ripa and Singer Cher | Source: Instagram/Kelly Ripa | Getty Images
Kelly Ripa Backed Cher's Opinion on Gray Hair Though 'Everybody's Embracing' It – Fans Had a Debate

Amid the ongoing debate on whether or not to embrace gray hair, singer Cher and TV show host Kelly Ripa are adamant they will never show their grays, even as everyone around them appears to embrace the trend. Fans were divided on their opinions, with some strongly agreeing with Ripa and Cher, while others were outright against it.
With a career spanning more than five decades, Cher, born Cherilyn Sarkisian, is recognized as a singer, actress, and TV personality, earning herself the title of the "Goddess of Pop" and gaining popularity for embodying female autonomy in a male-dominated industry.
She came to the limelight after she and famous musician Sonny Bono sang "I Got You Babe" to each other in 1965, becoming one of the 20th century's most iconic couples.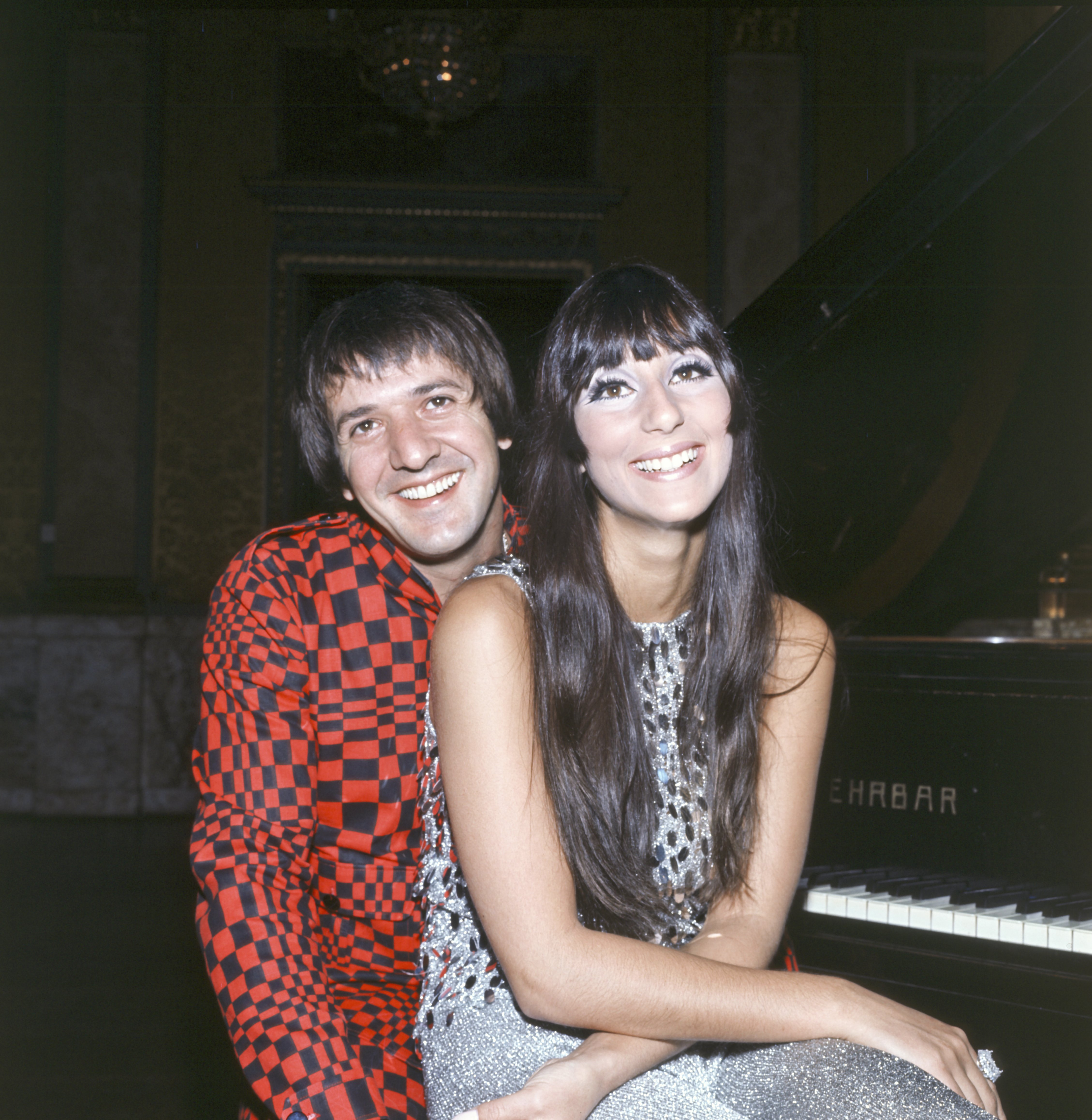 American singer Sonny Bono, with singer Cher; in Italy, circa 1966. | Source: Getty Images
After their fallout, Cher established herself as a serious understated actor in the Indie drama "Come Back to the Five and Dime, Jimmy Dean, Jimmy Dean," followed by numerous other memorable films.
Accomplished on all fronts of her life, with a thriving career, and love life, the one thing she has never fully embraced is growing old. During an interview with the Guardian, she confessed how much she hated aging. She shared:
"What, I'm going to say I like [aging]? No, I don't. Any woman who is honest will say it's not as much fun."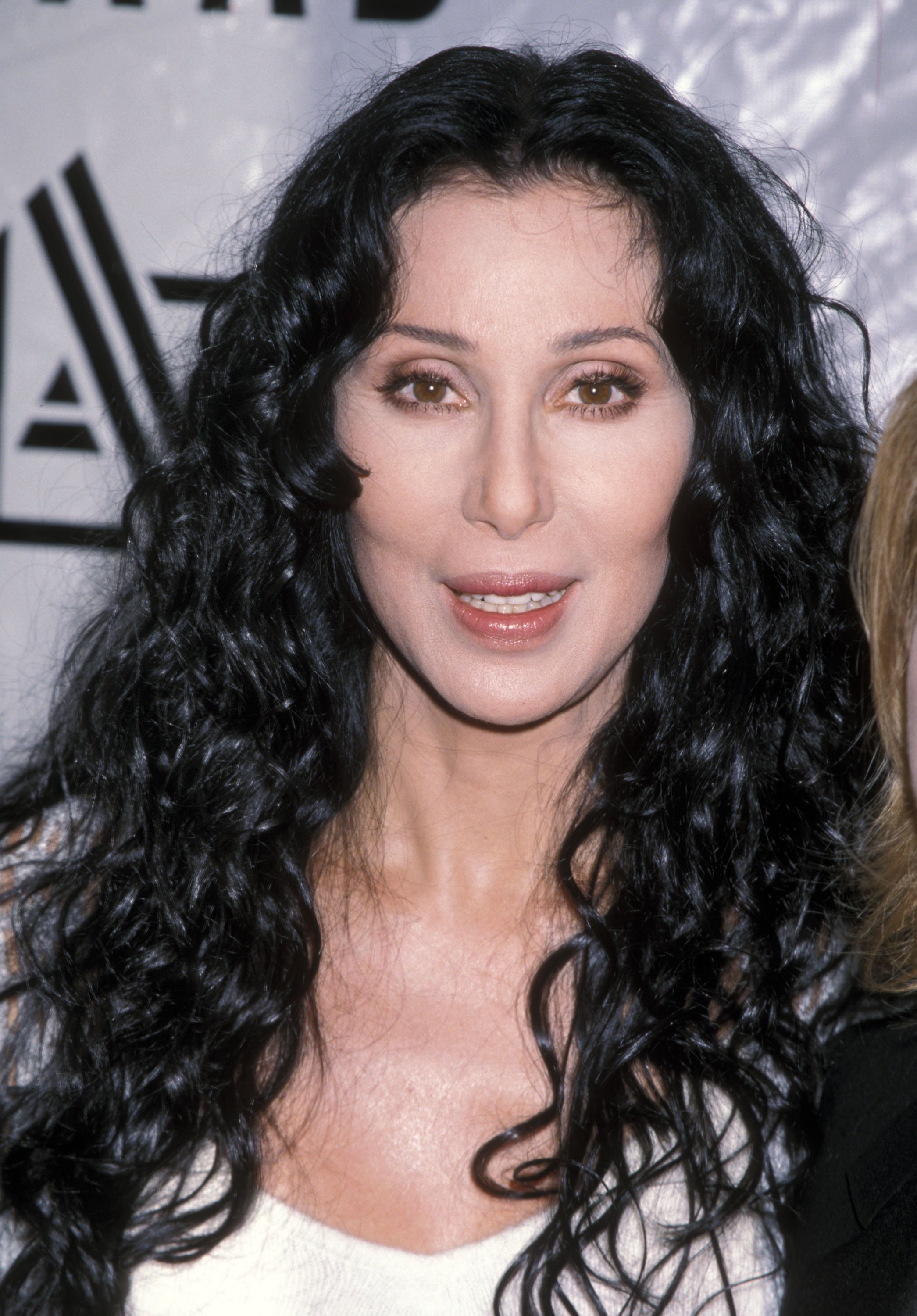 Singer/Actress Cher attends the Ninth Annual GLAAD Media Awards on April 19, 1998 at Century Plaza Hotel in Los Angeles, California. | Source: Getty Images
At 76, she disclosed that her age was interfering with her ability to keep up her previous lifestyle, adding that while she used to work two shows a night and then go dancing all night long, it is no longer possible.
She admitted that while she is not one to shy away from making bold fashion and beauty moves, one style she will never adopt is letting her hair go gray.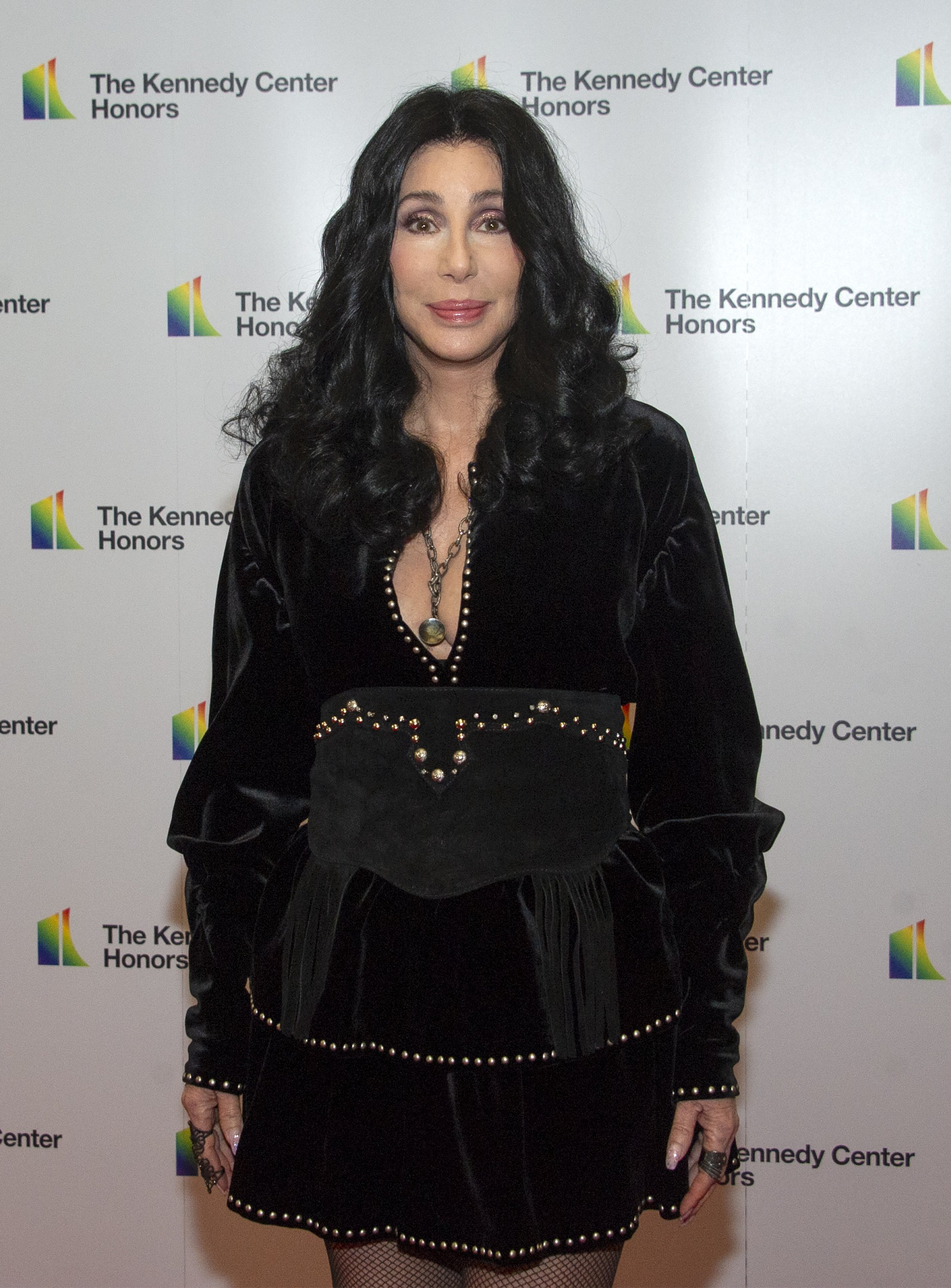 Cher arrives for the formal Artist's Dinner honoring the recipients of the 41st Annual Kennedy Center Honors in Washington, D.C. on Saturday, December 1, 2018. | Source: Getty Images
Even though many actresses tried their gray-hair natural look during the pandemic, Cher says her signature jet-black tresses are here for the long haul. She tells People:
"[Going gray] is fine for other girls. I'm just not doing it!"
Embracing the Grays
One actress that initially embraced the gray natural hair look during the pandemic was "The Stand In" actress Kelly Ripa. As the pandemic hit and people had to social distance, the subsequent closure of all non-essential businesses made going to the salon for touch-ups almost impossible.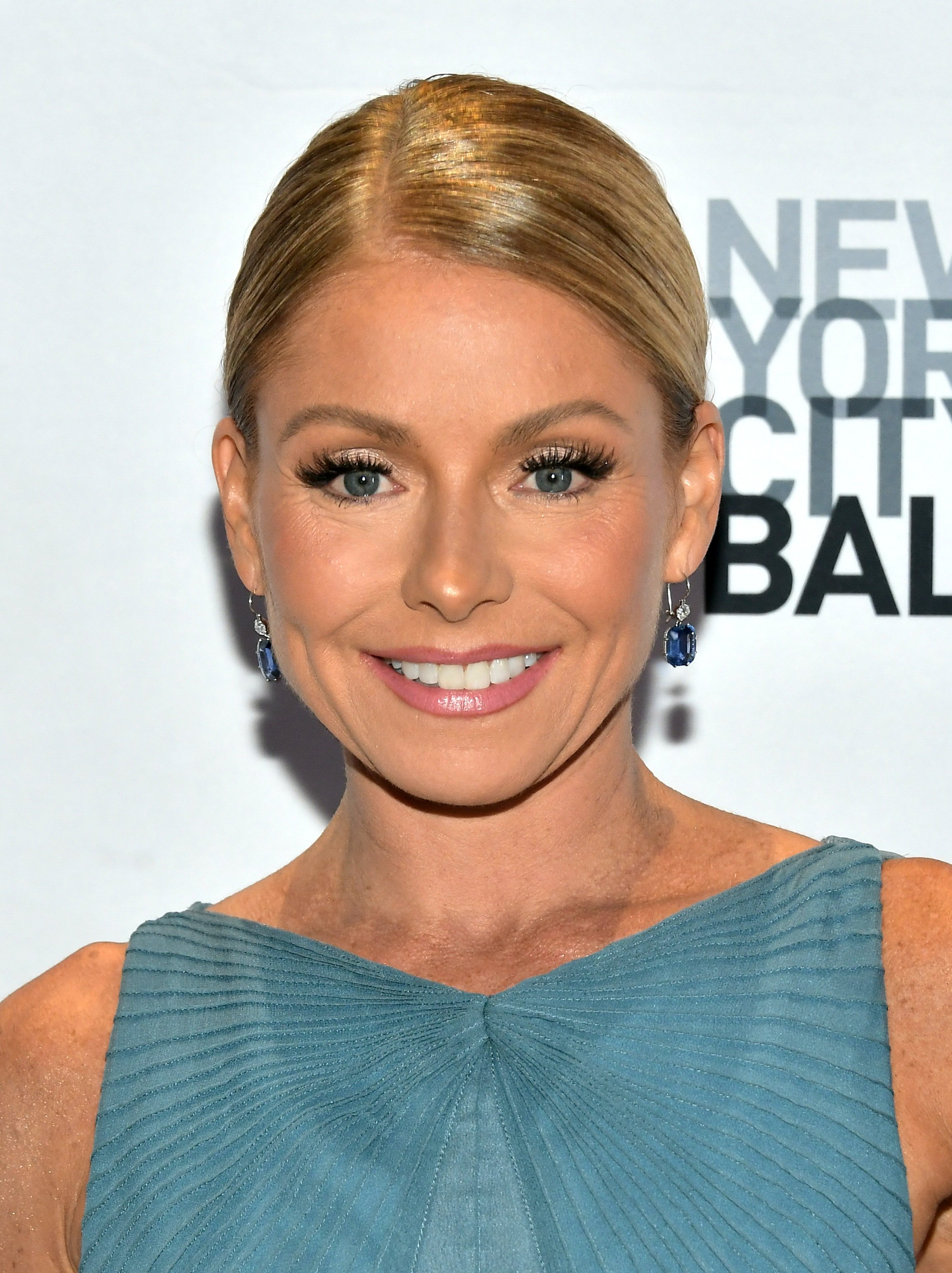 Kelly Ripa attends the 8th Annual New York City Ballet Fall Fashion Gala at David H. Koch Theater, Lincoln Center on September 26, 2019 in New York City. | Source: Getty Images
Ripa, who hosts the show "Live with Kelly and Ryan" alongside Ryan Seacrest, began documenting her hair journey and struggles in a weekly series named #rootwatch, usually posted to her Instagram Stories. She would show closeups of her contrasting blonde strands, often poking fun at her graying head.
She later made light of the gray hair situation during her show, with her husband of 23 years, Mark Consuelos as a guest host. Turns out, Consuelos was a fan of his wife's gray hair and was for the natural look. He doted on his wife, saying:
"I gotta tell you, I see you in the morning, and I think it looks beautiful. I like it. I'm looking forward to when it's just completely gray."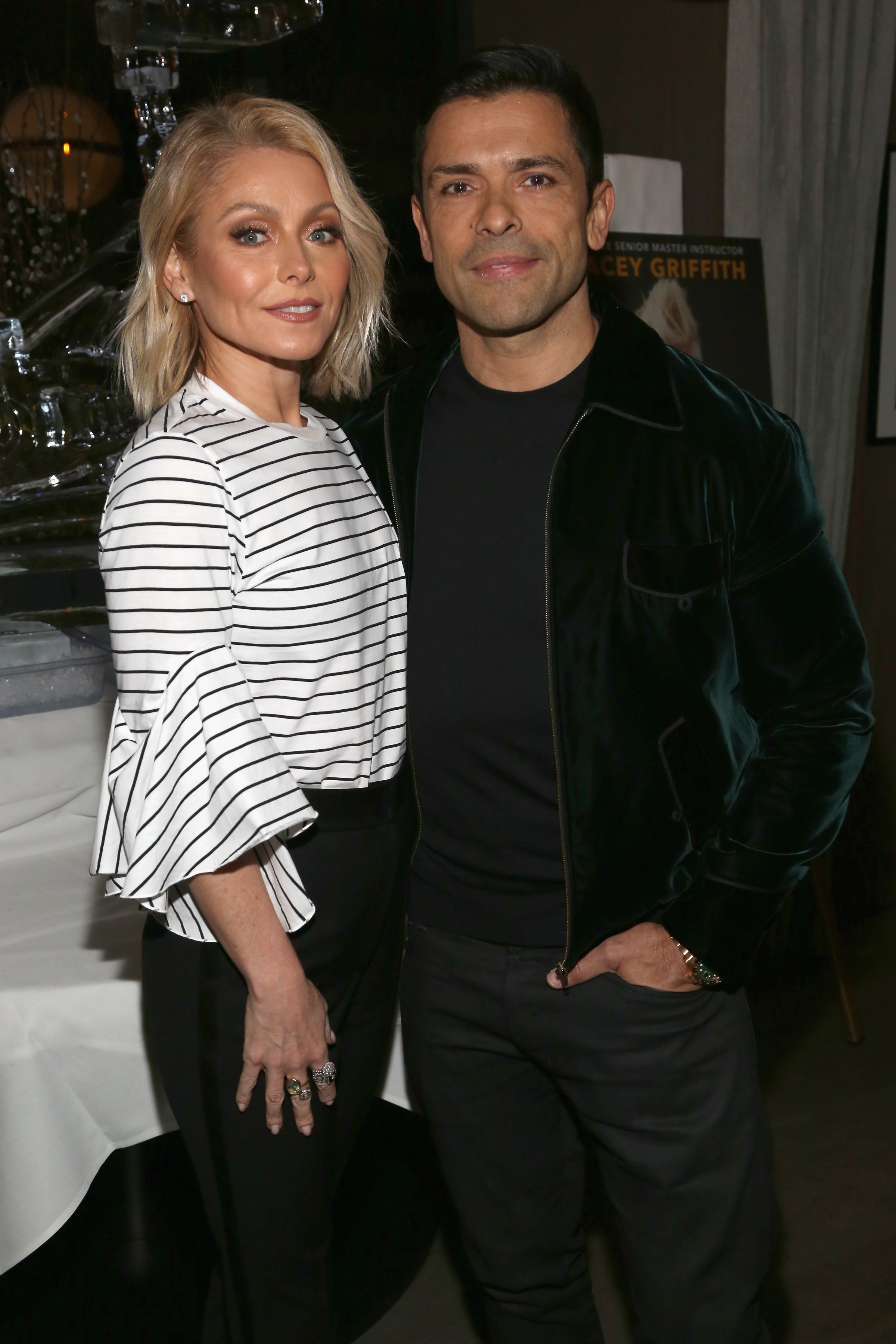 Kelly Ripa and Mark Consuelos at The Regency Bar and Grill on March 8, 2017 in New York City. | Source: Getty Images
Around the same time, Ripa spoke about her changing hair texture due to the graying. Speaking to Seacrest, she disclosed that gray hair was more wired and would tend to stand up. To counter that, she would use hair clips to help tame the rough gray strands.
She confessed to having sprayed her grays brown to match her hair, to which a confused Seacrest answered that her hair was all blonde and he could not tell the difference. "That's good. That's excellent. It's all part of my sinister plan to fool you." Ripa shot back.
Even though she seemed confident sharing her hair root journey with fans, that changed once Cher made her hair confession. Ripa later admitted that she never planned on letting her grays get too long, to the point that they would openly show.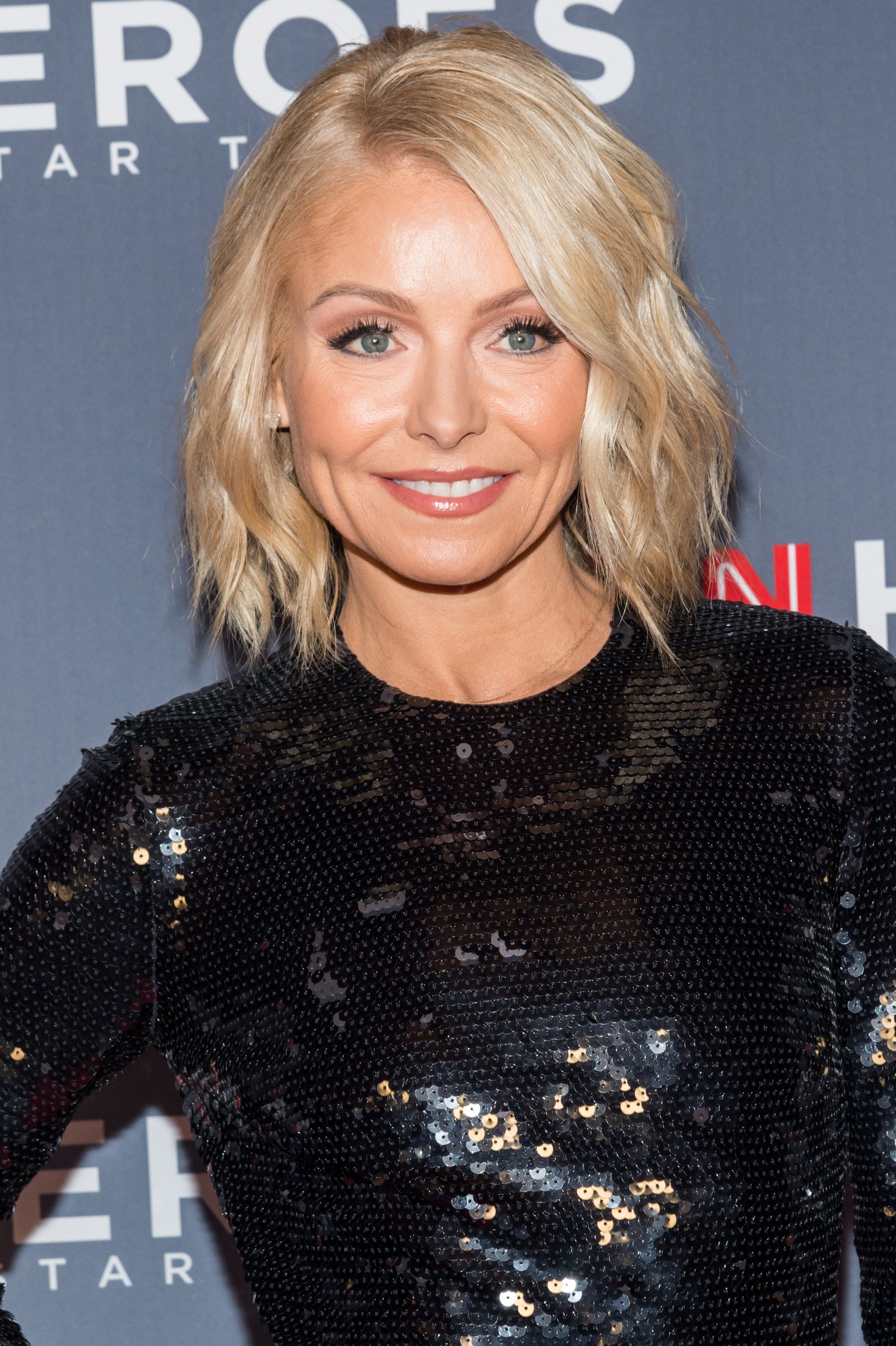 Kelly Ripa attends the 11th Annual CNN Heroes: An All-Star Tribute at American Museum of Natural History on December 17, 2017 in New York City. | Source: Getty Images
She admits to always using a hair spray to conceal her roots and told Seacrest during a recent episode of their beloved morning show: "During the early days of the pandemic, I had embraced my gray hair privately," adding:
"While, publicly, I was using brown eyeshadow to paint my roots some shade that wasn't Santa Clause white."
She admitted to seconding Cher's sentiments about gray hair, saying that like Cher, the new trend where women are showing their gray was not for her and that she needed her hair dyed.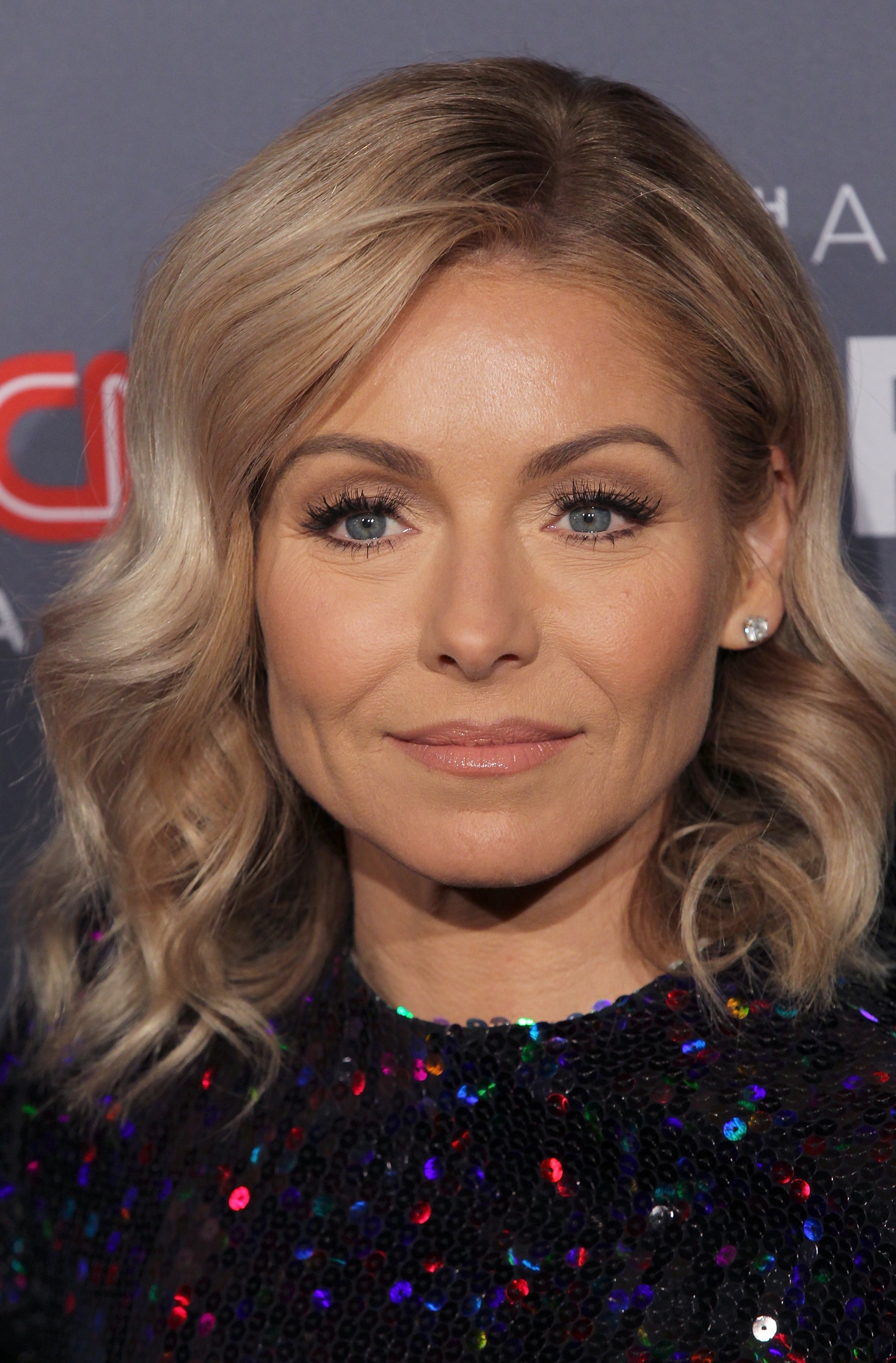 TV personality Kelly Ripa attends the 10th Anniversary CNN Heroes at American Museum of Natural History on December 11, 2016 in New York City. | Source: Getty Images
She, however, encouraged other women to embrace their natural hair color if they so wished, saying that she thought other women looked great with it and that it all depended on an individual's choice and preference.
Fans Divided over Gray Hair Debate
After Ripa piggybacked Cher's opinion on never letting her hair go gray, stating that she was #TeamCher and #TeamAntiGray, fans came out in hordes to support the sentiments. However, many others went against it.
One comment from @Kimberly Harris Martell supported the motion, where she said she went natural two years ago and still loves it. She shared that it saved her a lot of money in salon bills, and as a result, she eliminated toxins from her life.
Mary Lynn Best also supported going gray, saying that she considered gray hair beautiful and let hers do its thing. And even though many supported embracing a natural look, some joined Cher and Ripa, saying they would rather keep their grays hidden.

A fan's input on the gray hair debate | Source: Facebook/Mommy Needs Vodka

Another fan weighs in on the gray hair debate | Source: Facebook/Mommy Needs Vodka
Jackie Gess supported Ripa and Cher, saying she would never let her grays grow out, especially because of the difference in texture. She shared that she loved getting her hair colored because it made her feel good about herself.
Another fan, Sherrie Swilley-Stroup was also in the no-gray camp, saying that she absolutely hated gray hair on her. She wrote:
"It depresses me. I will never let it grow out."

A fan agrees with Ripa and Cher on the gray hair debate | Source: Facebook/Mommy Needs Vodka

A fan seconds Ripa and Cher on the gray hair debate | Source: Facebook/Mommy Needs Vodka
Despite the difference in opinion about whether or not to grow the grays, the best thing about it is that it is a personal preference, and one could do whatever they wished with their hair, natural or dyed.
Please fill in your e-mail so we can share with you our top stories!