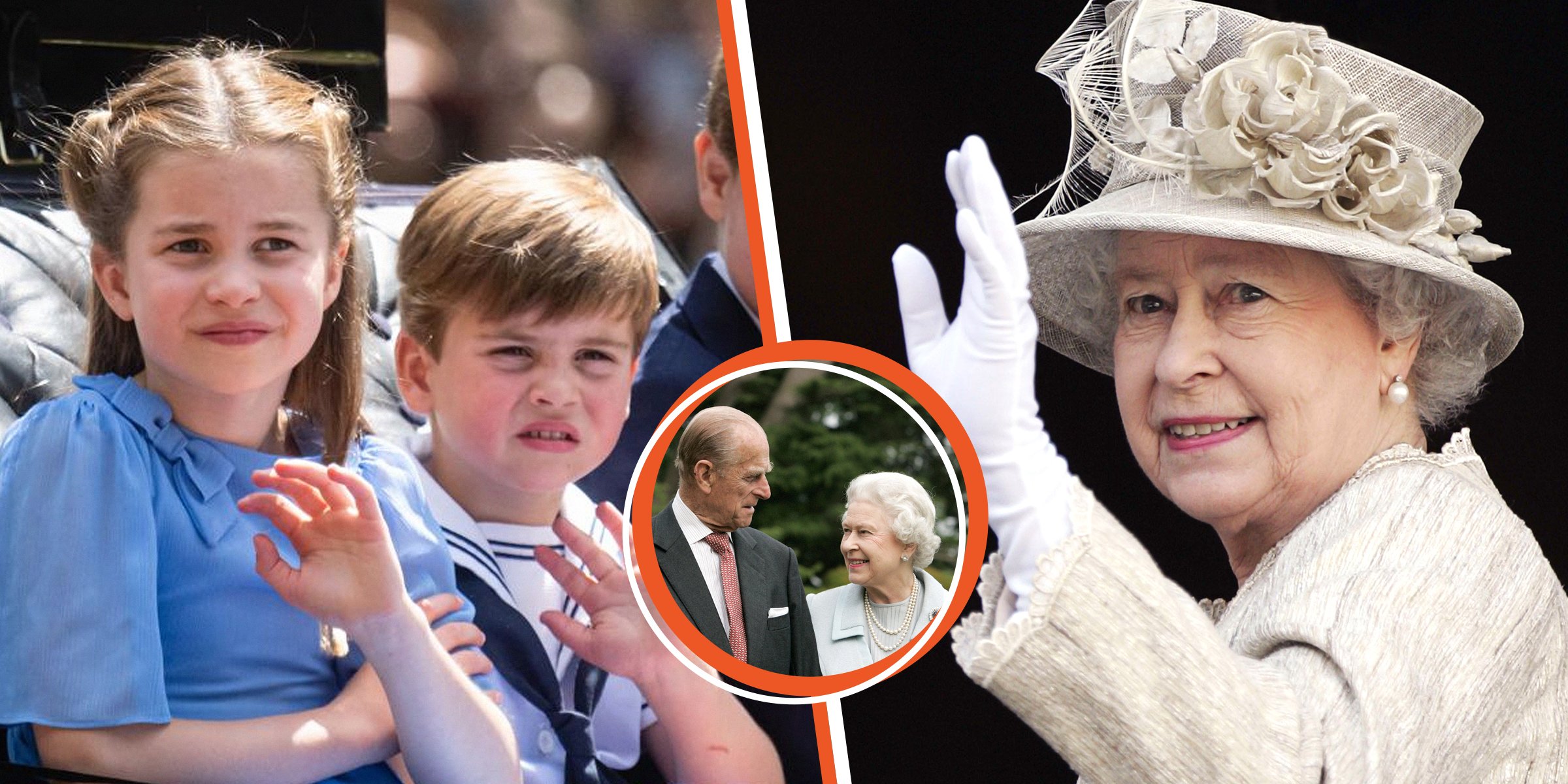 Queen Elizabeth II, Prince George, Princess Charlotte and Prince Philip. | Source: Getty Images
Prince Louis' Touching Reaction to Queen's Death after Princess Charlotte's Sweet Memory about 'Granny'
The death of Queen Elizabeth brought deep sadness to the people of England, and especially to her family. The Queen has left her grandchildren and great-grandchildren with many memories; even four-year-old Prince Louis made a sweet remark about her passing.
Following the death of Queen Elizabeth on September 8, 2022, the family has paid tribute to her with the sweetest messages and memories they shared with her.
Kate Middleton's mother's party supply company, Party Pisces, released an emotional message about the Queen's passing. The post read;
"RIP Her Majesty Queen Elizabeth II, "We are deeply saddened by the death of Her Majesty The Queen. For over 70 years, she dedicated her life to service for the people of the United Kingdom and the Commonwealth."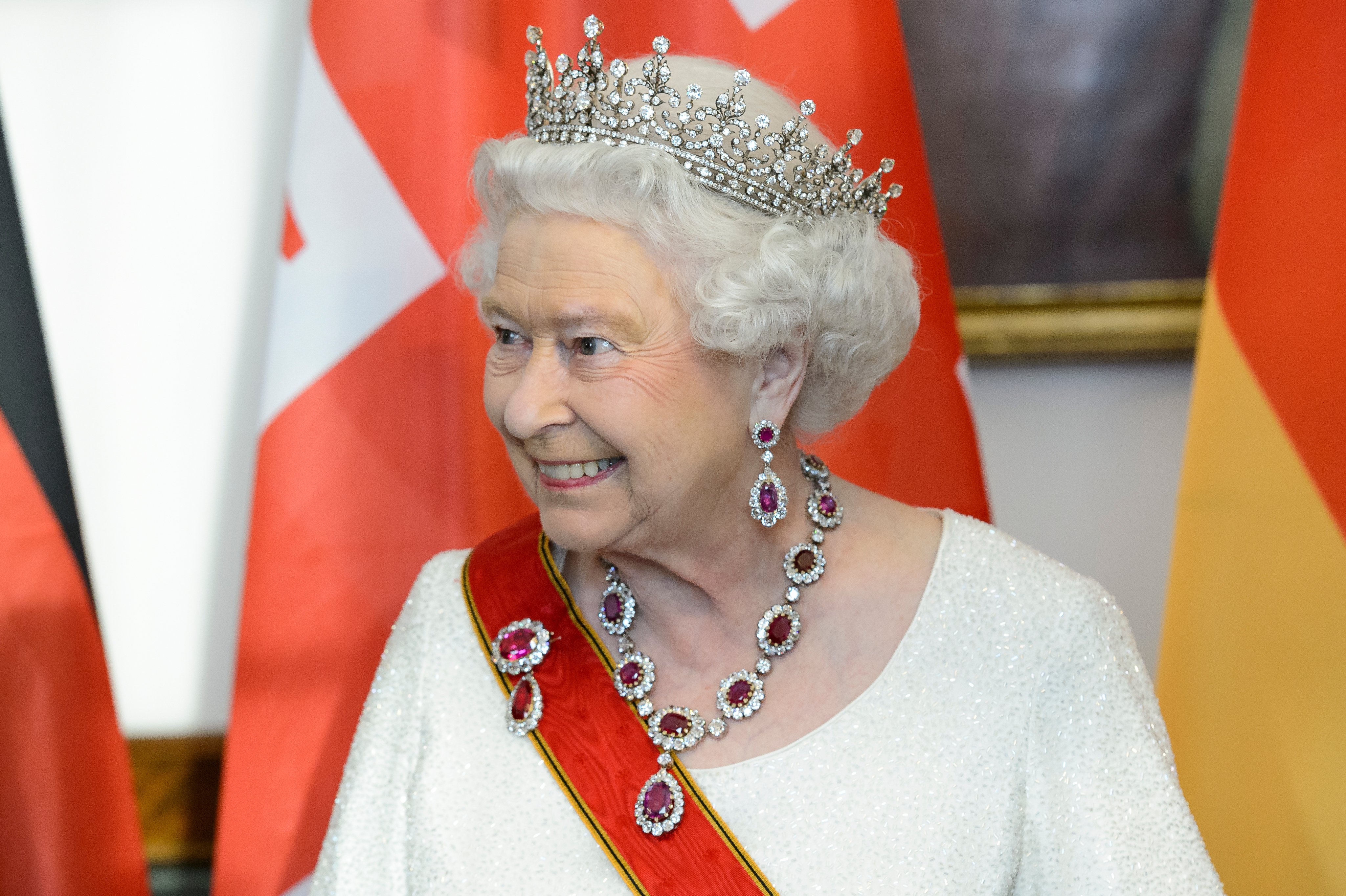 Queen Elizabeth in Berlin German 2015. | Source: Getty Images
The company's note continued to offer condolences and sympathies to Her Majesty's family and wished them strength as they mourn this difficult loss.
Another heartfelt tribute was delivered by the Queen's grandson Prince Harry. According to Express UK, Harry posted his message on the Archwell website. The statement first started by honoring Queen Elizabeth's dedication to her role and duty as the Queen of England.
The Duke of Sussex quoted the Queen's tribute to her husband, Prince Phillip, who died in April. She said, "Life, of course, consists of final partings as well as first meetings."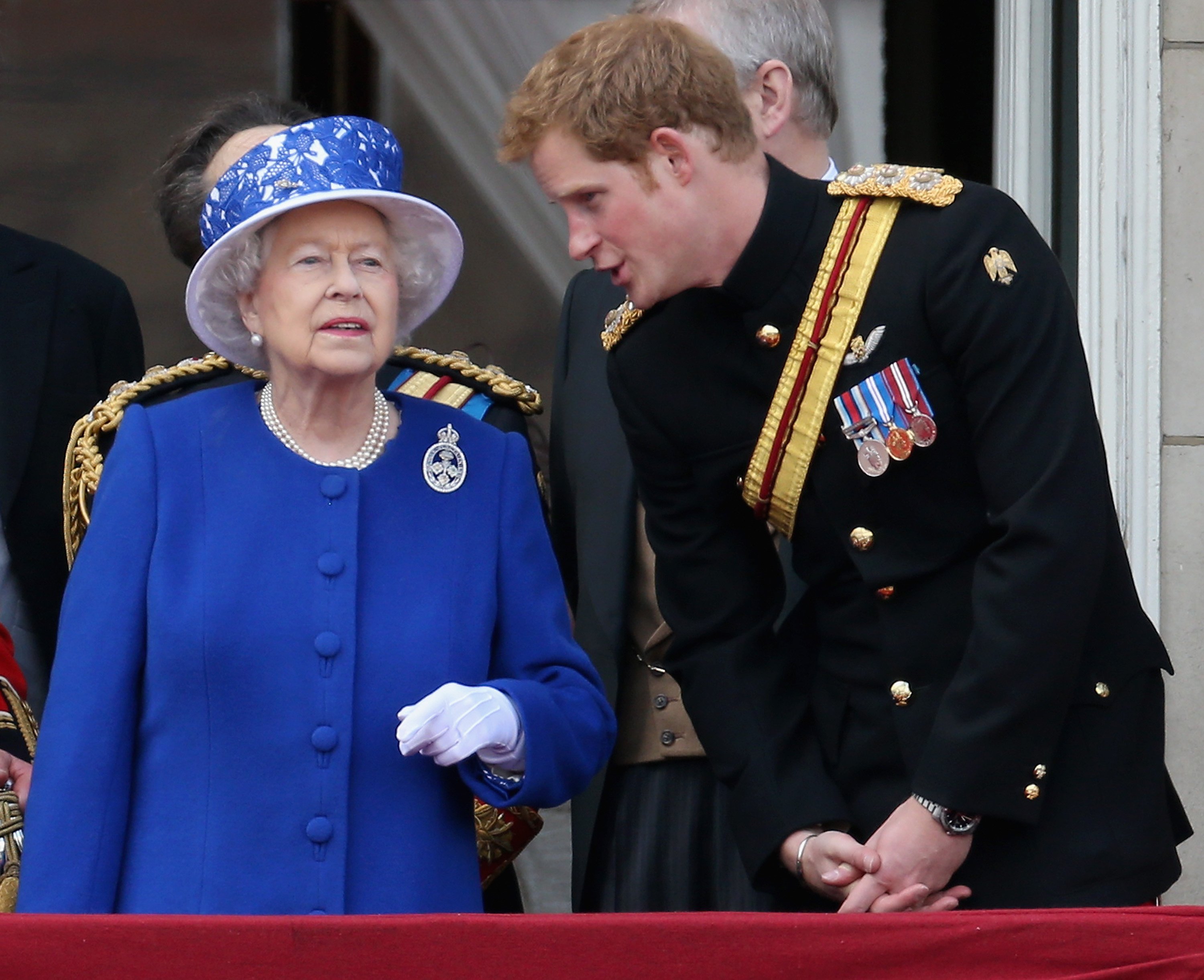 Prince Harry and Queen Elizabeth in London 2015. | Source: Getty Images
Harry was struck by his grandmother's words and used them as a compass for all the memorable times they had had together. He continued with his tribute and wrote;
"Granny, while this final parting brings us great sadness, I am forever grateful for all of our first meetings—from my earliest childhood memories with you, to meeting you for the first time as my Commander-in-Chief, to the first moment you met my darling wife and hugged your beloved great-grandchildren. "I cherish these times shared with you and the many other special moments in between."
Prince Harry ended the message by thanking his grandmother profusely for her service, advice, and infectious smile. Queen Elizabeth will forever be ingrained in the memories of her family, including her great-grandchildren, who have also shared sweet stories about the monarch.
Prince Louis Sweet Message about the Passing of His Great-Grandmother
Kate Middleton had the tough task of breaking the news of Her Majesty's death to her three children: Prince George, Prince Louis, and Princess Charlotte.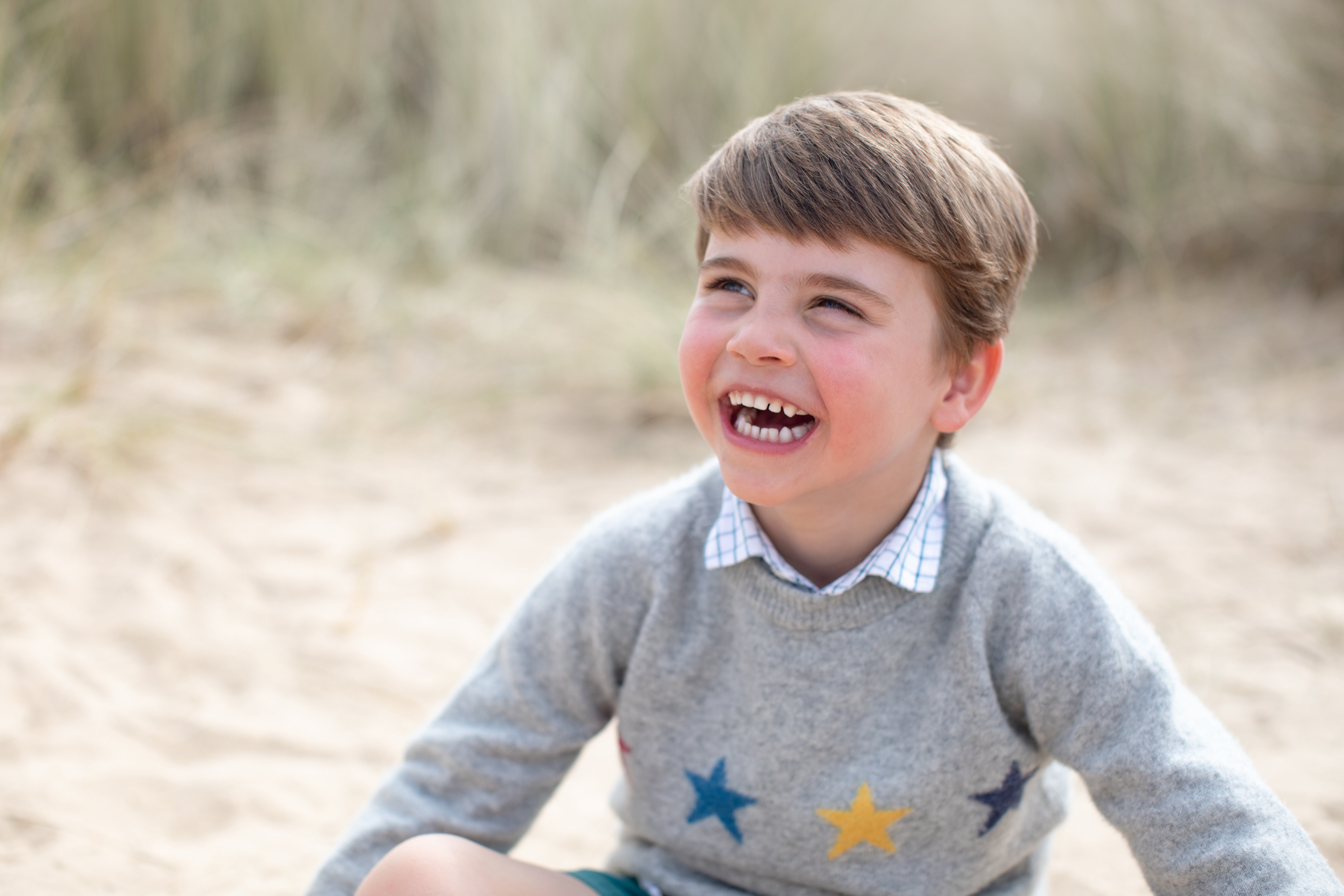 Prince Louis in Norfolk in 2022. | Source: Getty Images
As the Princess of Wales did her walkabout outside Windsor, Metro UK reported that Middleton told a story about Prince Louis' adorable reaction to the news of his great-grandmother's passing. Prince Louis was reportedly happy that his "granny" was not alone; he said, "at least granny is with great grandpa now."
Banita Ranow, who was allegedly in the crowd and heard the Princess of Wales tell the story about her son's sweet reaction, said Middleton was "welling with emotions" and looked like she had overcome a difficult emotion.
Princess Charlotte, similar to her great-grandmother in many ways, also reportedly admired the Queen and will have memories of Her Majesty that she will cherish forever.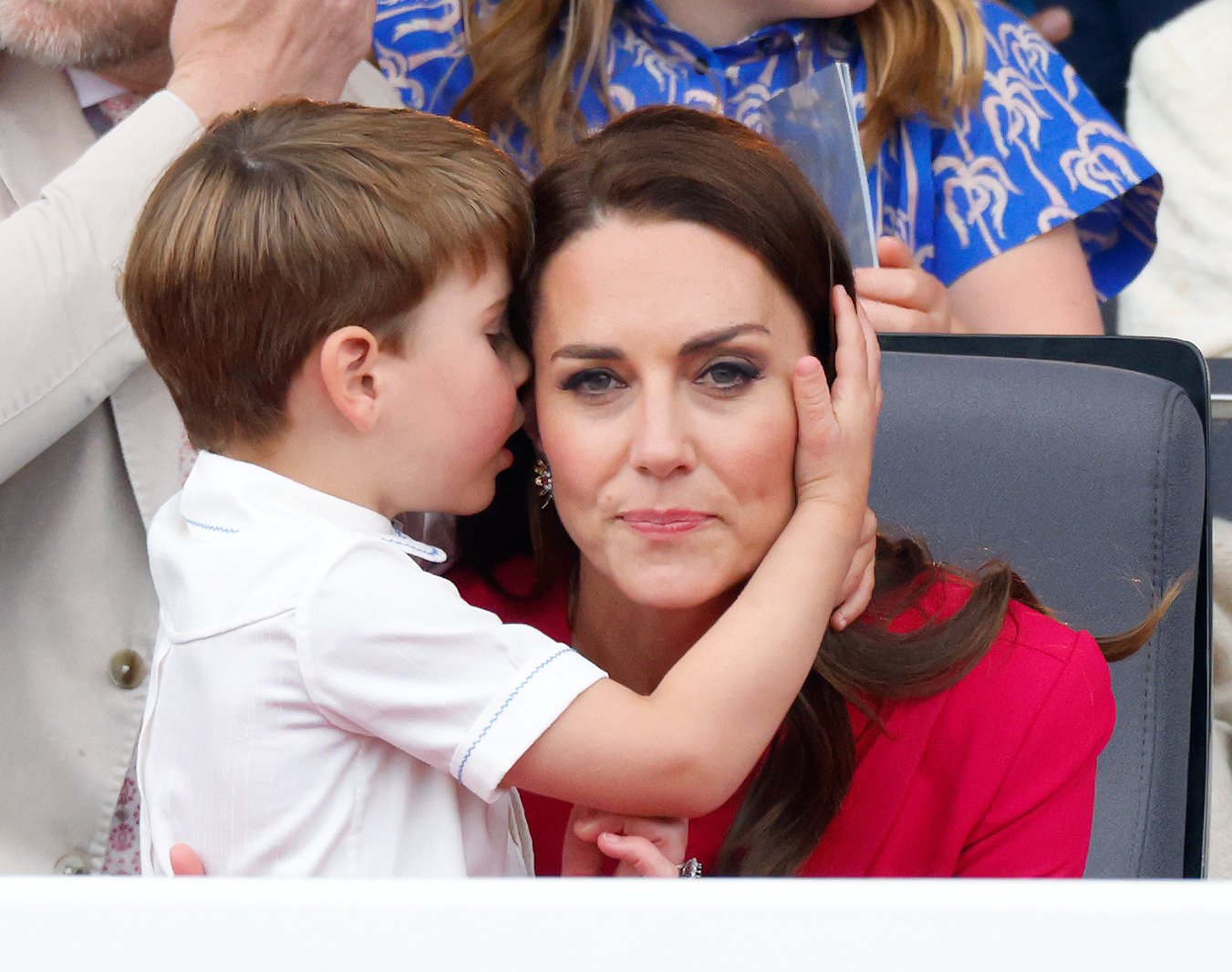 Prince Louis and Kate Middleton in London 2022. | Source: Getty Images
As reported by Express UK, the members of the parliament had a special sitting and paid tribute to the Queen. One of the British politicians, Andrea Leadsom, shared a conversation she once had with the Queen.
The conversation between Leadsom and Her Majesty was about the busy time of Christmas, and Leadsom told the Queen, "at least her family doesn't need to pause Christmas lunch for the Queen's speech."
The Queen reportedly declared it untrue and confirmed that the Queen's speech was just as crucial for her family. Leadsom continued to narrate how the Queen said her family would stop their Christmas lunch and Princess Charlotte would run to the television and shout, "look, there's GanGan!"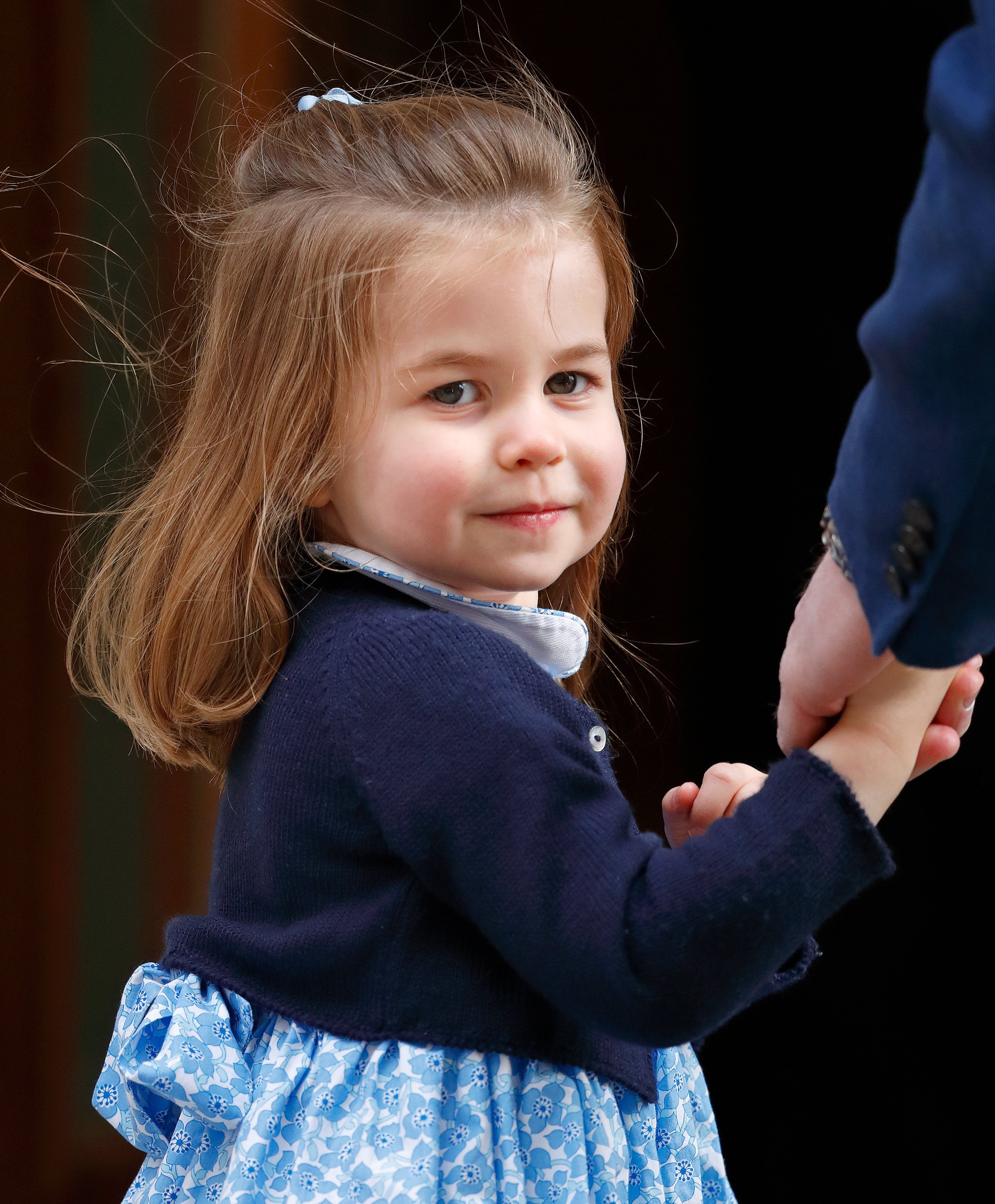 Princess Charlotte in London 2018. | Source: Getty Images
This story was allegedly important to Leadsom because it showed that the Queen was consistent in her service to the country and took each of her duties seriously, including their Privy meetings.
The death of the Queen immediately gave her eldest son Charles the new title of King Charles III. His new title also meant that Prince William and his wife had new royal titles as the Prince and Princess of Wales. Therefore, their children will have to use new surnames at school as George Wales, Charlotte Wales, and Louis Wales.
Queen Elizabeth Became a Mother to Harry and William after the Death of Diana
Queen Elizabeth was a doting grandmother and great-grandchildren. She played a significant role in the lives of her grandson Harry and William.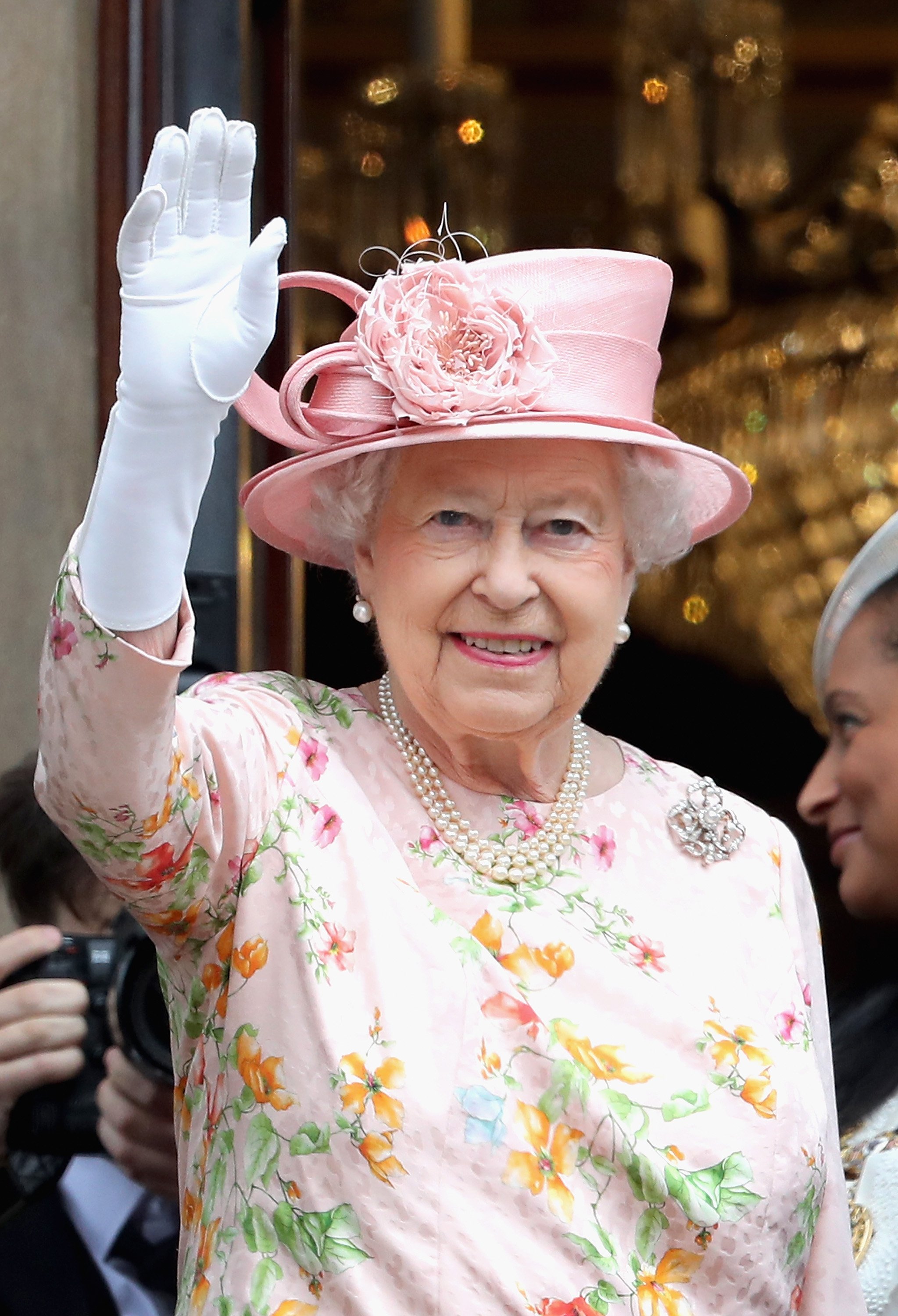 Queen Elizabeth in Liverpool England in 2016. | Source: Getty Images
In his tribute to his grandmother, Prince William did not fail to mention the rock his grandmother was after the passing of his mother, Princess Diana.
He wrote, "She was by my side at my happiest moments. And she was by my side during the saddest days of my life." The Prince of Wales also thanked his grandmother for the guidance she has given to him throughout his life, but also for the 20 years of learning his wife got to experience.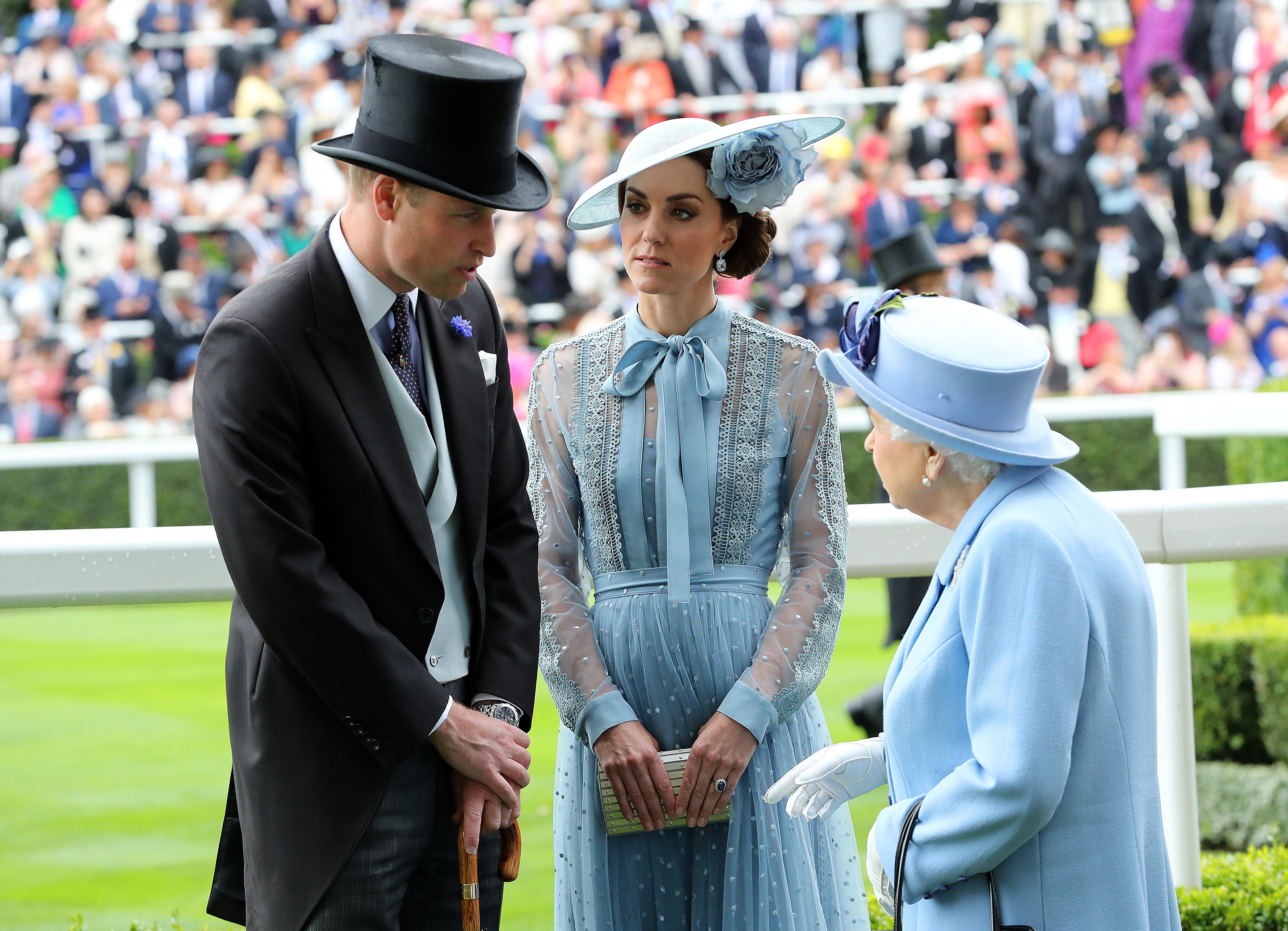 Queen Elizabeth, Prince William and Kate Middleton having a conversation in Ascot England 2019. | Source: Getty Images
Like his brother Harry, William ended his tribute with wise words from his grandmother: "grief was the price we pay for love." He used these words to remind people that the pain they feel for the loss of their Queen indicates how much love they had for her.
All the tributes shared by the Queen's family and those who worked closely with her show that Her Majesty was their first stop for advice and comfort.
Please fill in your e-mail so we can share with you our top stories!