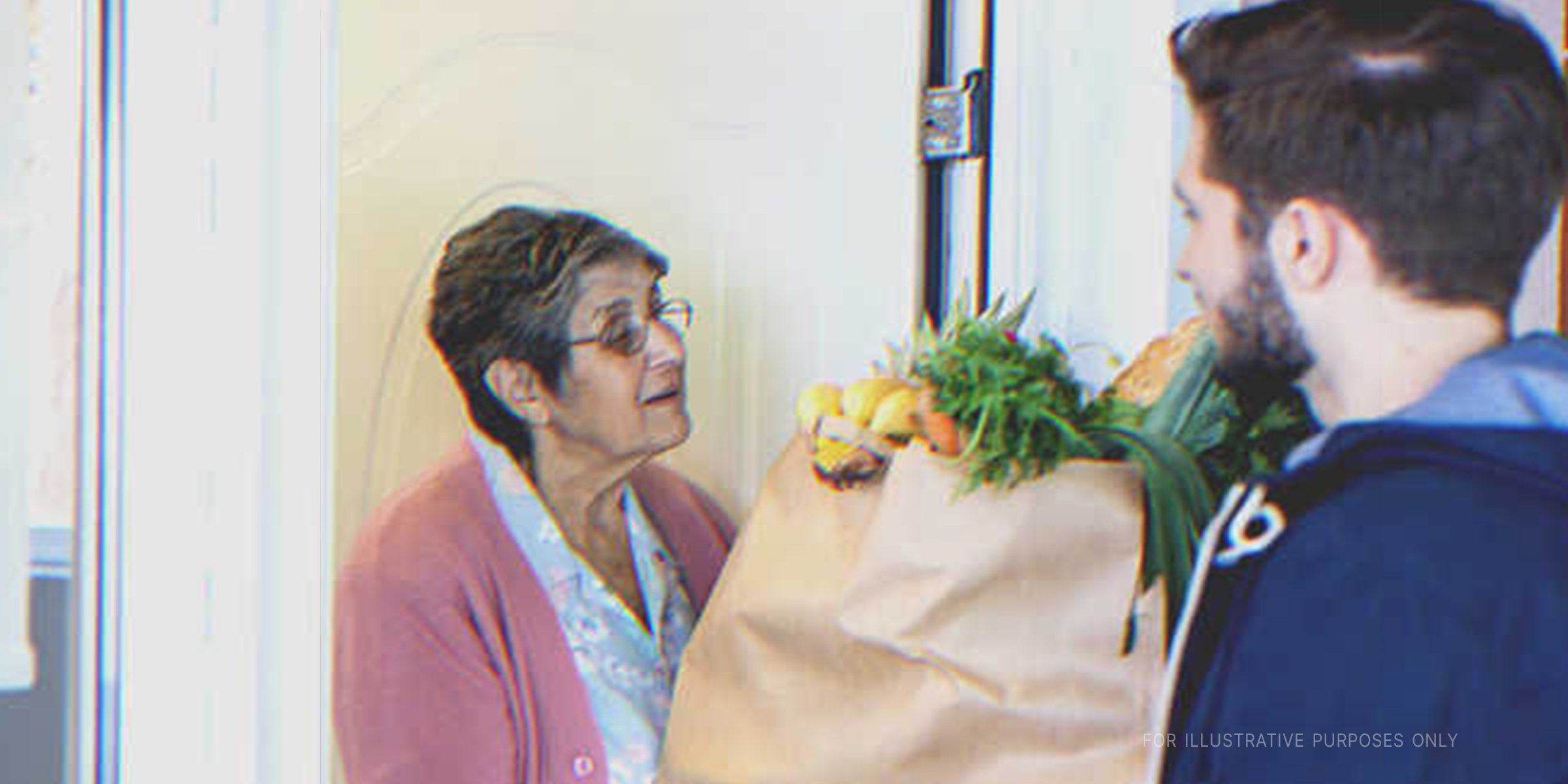 Getty Images
Waiter Is Fired for Stealing Unused Food for Old Neighbor, Gets Offer to Manage a Restaurant Later — Story of the Day

When Ethan chose to help the poor elderly woman living next door, he didn't expect things to take an unfortunate turn for his career. Nor did he expect an opportunity to come knocking the very next day.
Every evening, there was a small window in Ethan's busy, chaotic life when he was purely at peace.
He would finish his 12-hour shift waiting tables at the Gusto restaurant. Then a friend would drop him outside the grocery store in the new neighborhood. And Ethan would have to walk down a small road to his house.
That ten-minute walk down the narrow brick lane —with no sounds but the buzzing of insects and the squeaking of his own new work shoes, under the patch of skies where stars were visible again, and along the human-free path lit by the soft light of old halogen street lamps – was heaven.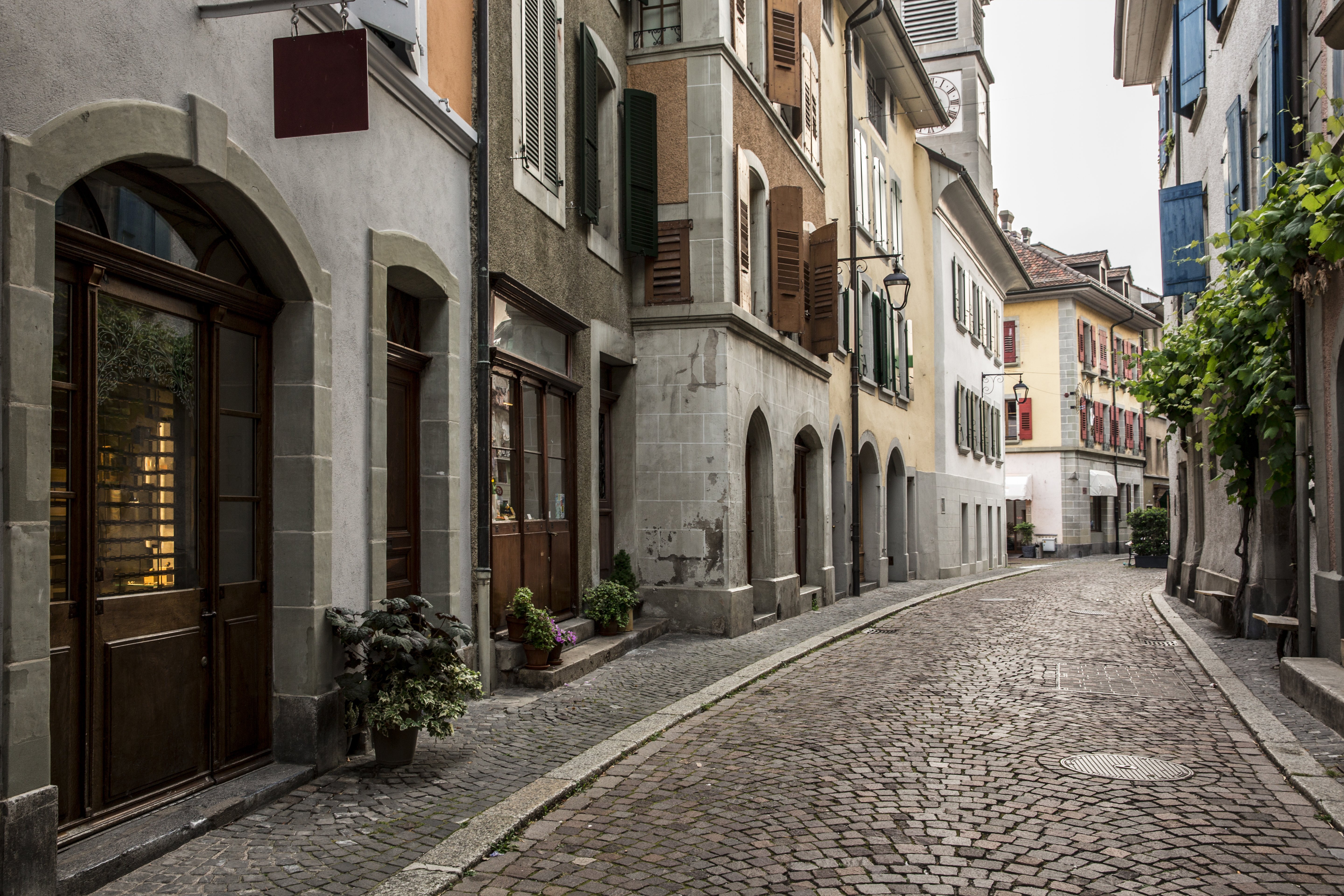 For illustration purposes only. | Source: Getty Images
One such night, as Ethan dragged his feet home lazily but happily, there was an extra light in his eyes. Thanks to a huge catering event where half of the guests didn't show, there was a lot of leftover food that was distributed among the restaurant staff.
Ethan's stomach growled as wafts of the delicious food from his bag reached his nostrils. With every step, he seemed to be getting hungrier.
'Why won't this door open?' Ethan thought as he tried his best to outsmart the old rusty lock and key to the house he had newly moved into. The fact that he was trying in the dark didn't help.
"Twist, don't pull!" Ethan heard an elderly voice from the other end of the fence.
It was the fairly familiar face of the old woman who lived in the neighboring house.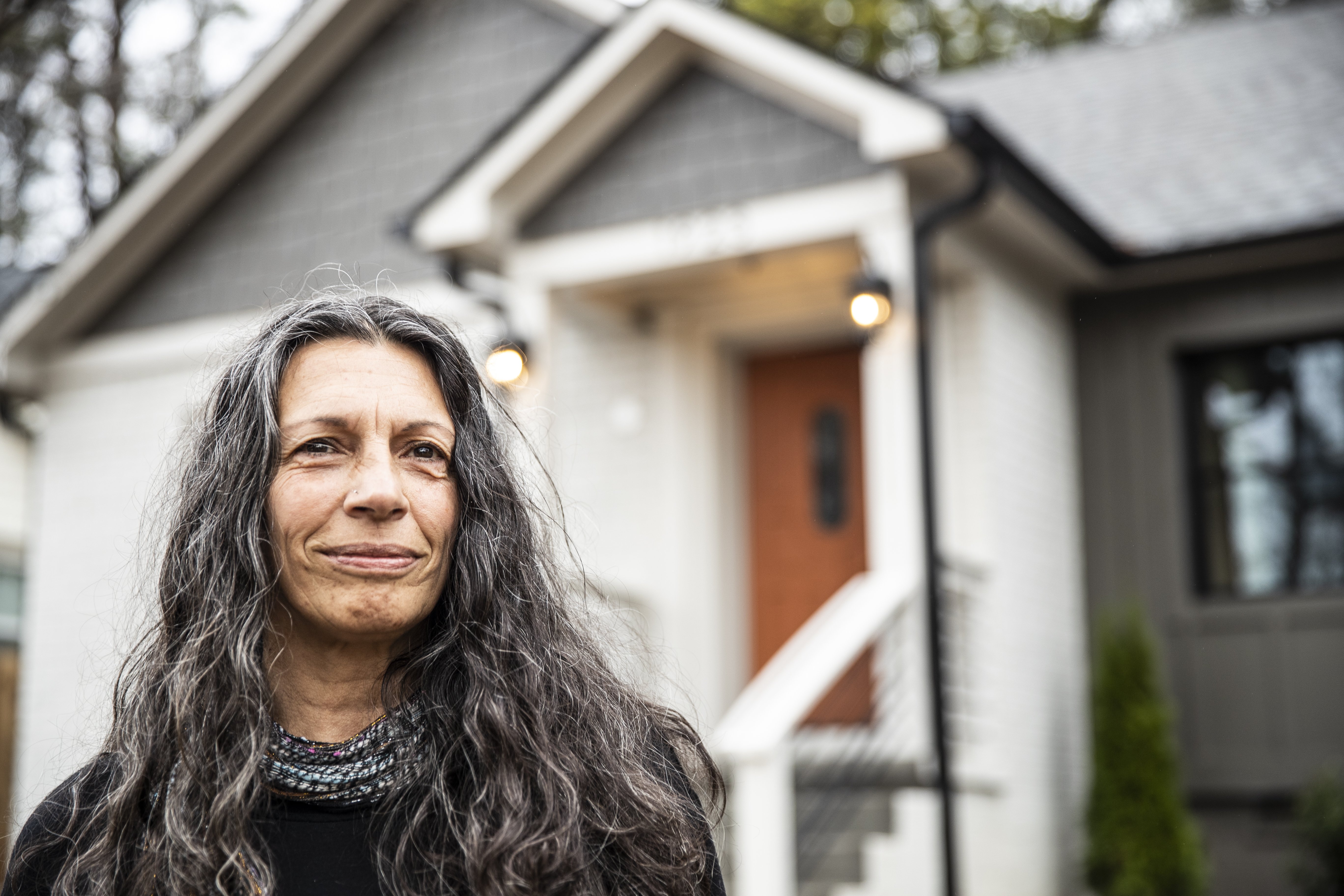 For illustration purposes only. | Source: Getty Images
"You may be twisting the key and pulling the lock at the same time. These old locks won't budge if you do that. Just take a breath, twist the key, and then pull the lock. It'll work."
And it did!
"Thank you, Mrs…I'm so sorry I forgot your name!"
"Carol. You can call me Carol."
"Well, thank you so much, Carol. I was a bit spooked to see anyone up in this lane at this hour of the night," Ethan said politely, ready to get into his house.
"Oh, sorry, I didn't mean to scare you. I was just… never mind." Ethan noticed the joy in Carol's face disappear into a hint of sorrow.
Ethan ignored the rumbling in his stomach and gave in to his kind side. "Is everything okay, Carol?"
Carol tried to nod her head, smile, and retrace her steps back into the house. But after a few steps, she stumbled and barely managed to grab her cane and prevent a fall.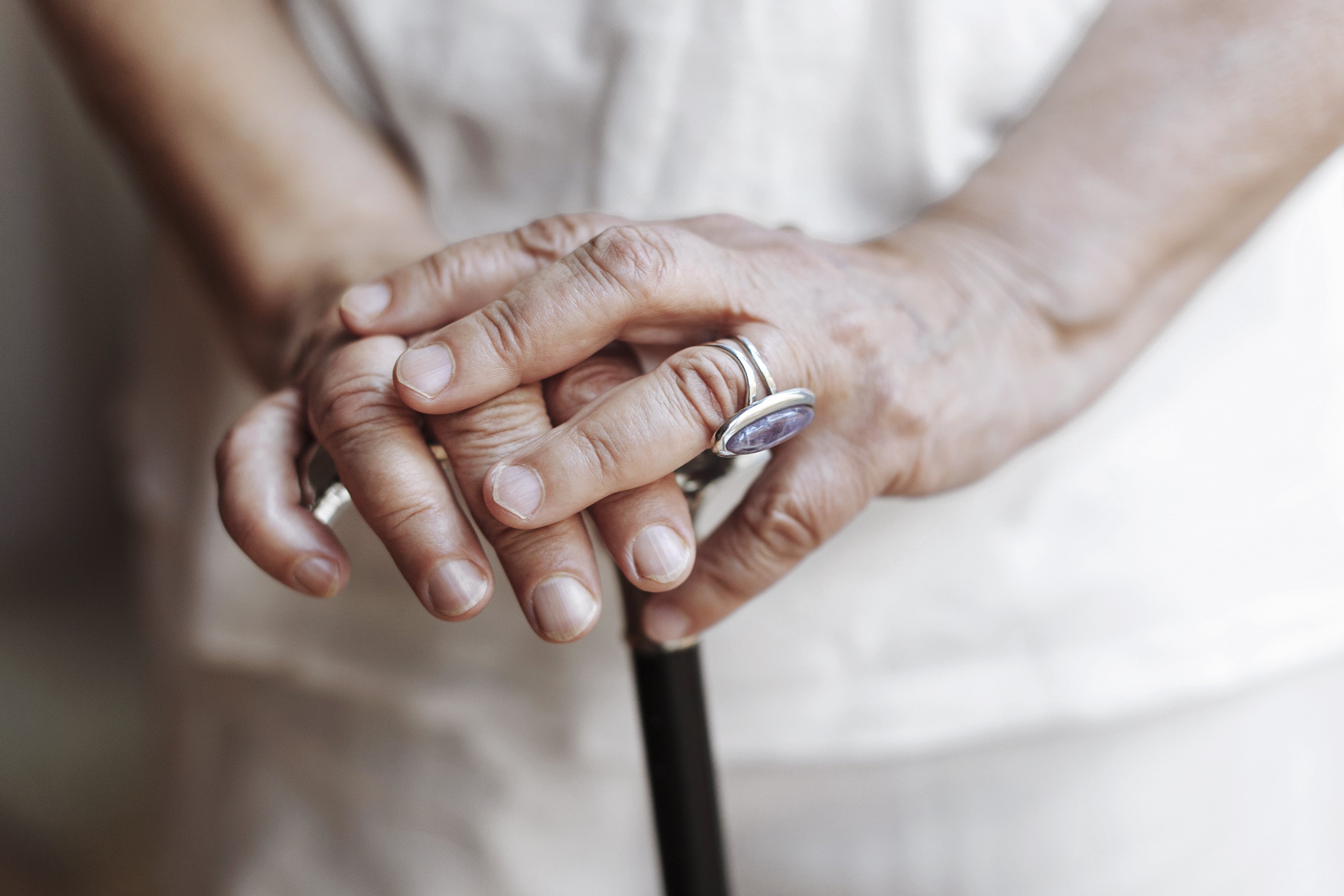 For illustration purposes only. | Source: Getty Images
"Oh, it's nothing, just old people stuff, you know. Weakness, occasional blackouts, a new surprise every week."
"Have you had anything to eat tonight?" Ethan asked, disregarding the woman's masked humor.
Carol was caught off-guard by the direct question. She was trying not to talk about the fact that she hadn't eaten a proper meal in days. She hesitated for a second and confessed, "No, I haven't."
Looking at the woman, Ethan was reminded of his own mother and how she would often neglect her own need for food and sleep while caring for her family.
"Ah, now see, that's not good. I'll tell you what. I've got some food from the restaurant where I work. It's way too much and way too good for me to enjoy alone. This is perfect! We could both have a scrumptious dinner!"
Carol watched with overwhelming gratitude as her new neighbor came in, set the table, and made kind, light-hearted conversation with her as they ate.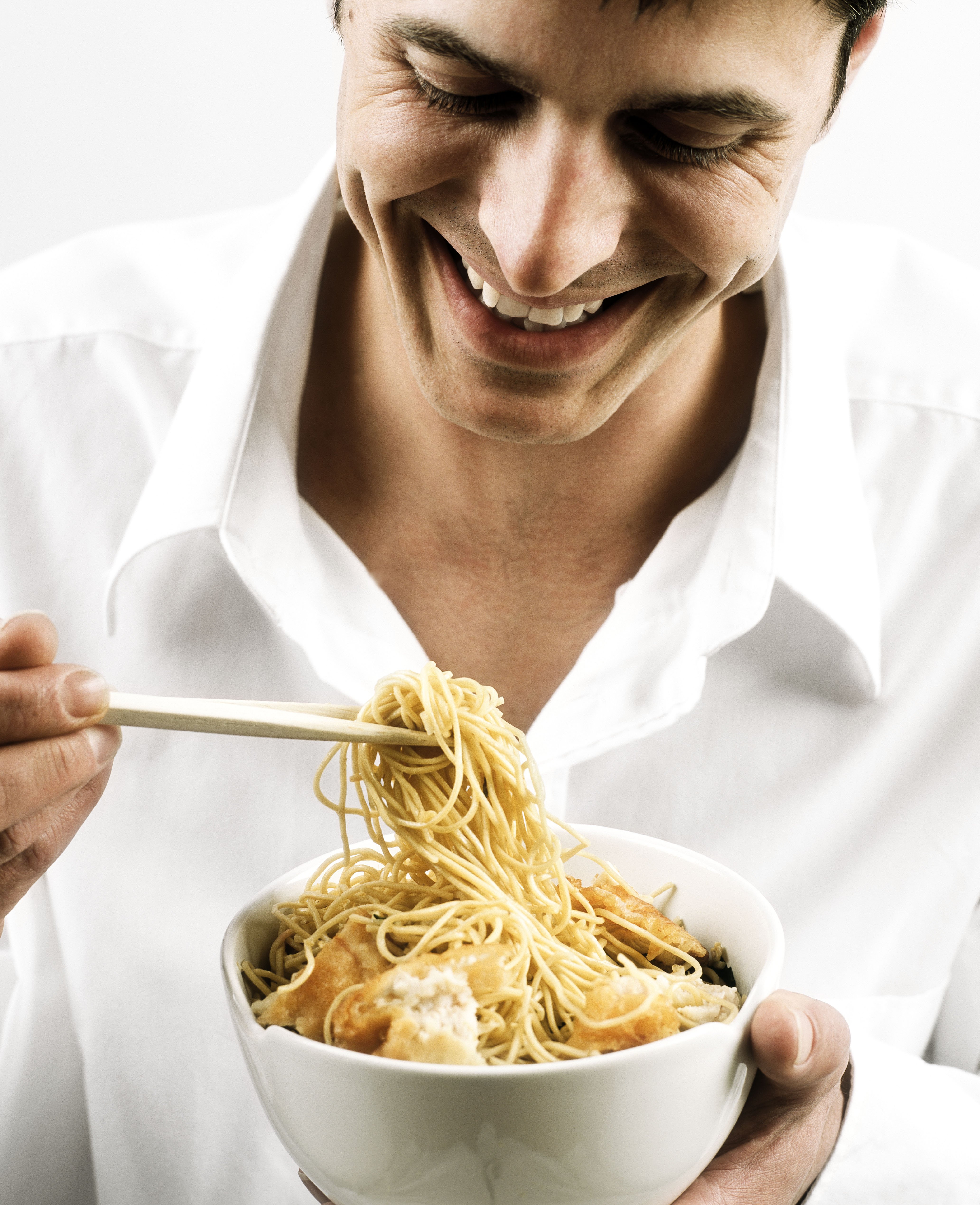 For illustration purposes only. | Source: Getty Imagesf
"This is the first house my husband Neil and I moved into after getting married. We never had a child, but our house was never empty. Oh, you should have seen the kind of house parties and game nights Neil and I would host! I can still hear some of that collective laughter of silly young men and women echoing in the room!"
Ethan listened, fascinated by the plain-looking woman's rather fascinating story.
"But after he passed a few years ago, and after losing almost all those old friends to old age or the care of their grandchildren, I found myself alone. I was a teacher, but now I'm stuck with blurry vision that only money can fix. And lately, my joints have been refusing to support me, too. So I mainly survive on the crumbs of Neil and my savings and the kindness of the few friends that remain."
"Well, here's to old friends…and new!" Ethan raised a glass of water, and Carol joined the toast.
After the late dinner, Ethan was back home in his bed, trying to sleep. But the sad plight of the cheerful older woman kept replaying in his head. While setting up dinner, he had noticed that the fridge in Carol's house was completely empty and that there were no grains or pulses anywhere.
'I was able to help her today, but what about tomorrow? What about next week?' Ethan thought as he subconsciously kept connecting Carol to his own mother.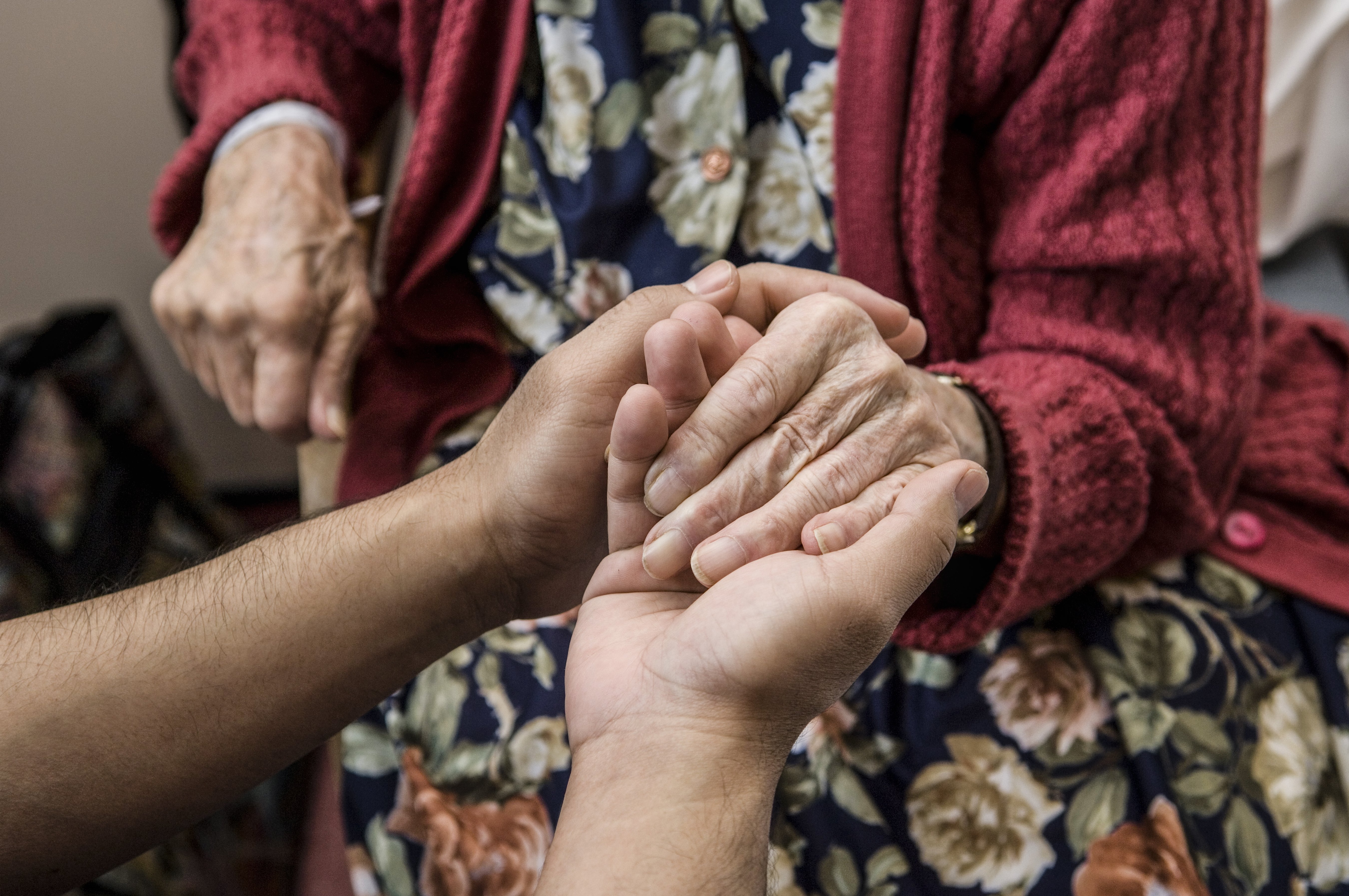 For illustration purposes only. | Source: Getty Images
After hours of being immersed in thoughts and worries, Ethan finally came up with an idea.
At the restaurant the following day, he quietly kept an eye on the supplies room behind the kitchen. There was a large fridge and boxes of fresh produce, loaves of bread, meat, and more.
Ethan had been working at the restaurant only for a week, but from the last five years of working in various restaurant kitchens, he already knew that often, a lot groceries were ordered in surplus. Ethan had noticed rows and boxes of old, unused items forgotten and shoved to the back of the shelves. He had earlier planned on telling his boss about this, but now, he had a different plan in mind.
The kindness you offer always blesses you back in some form.
When his shift was almost over, Ethan cleverly created a diversion in the kitchen. And when no one was looking in the supplies room, he reached into the shelves and picked out some of the forgotten items - a tin of sauce, a can of beans, a couple of vegetables and fruits that were almost shrinking or frozen from neglect, and a loaf of bread that had fallen in the gap between the backside of the shelves and the wall.
It took Ethan about ten minutes to bag these groceries and hide them in his backpack. He skillfully managed to hide it from his friend on the way home and was excited to knock on Carol's door with the bountiful surprise.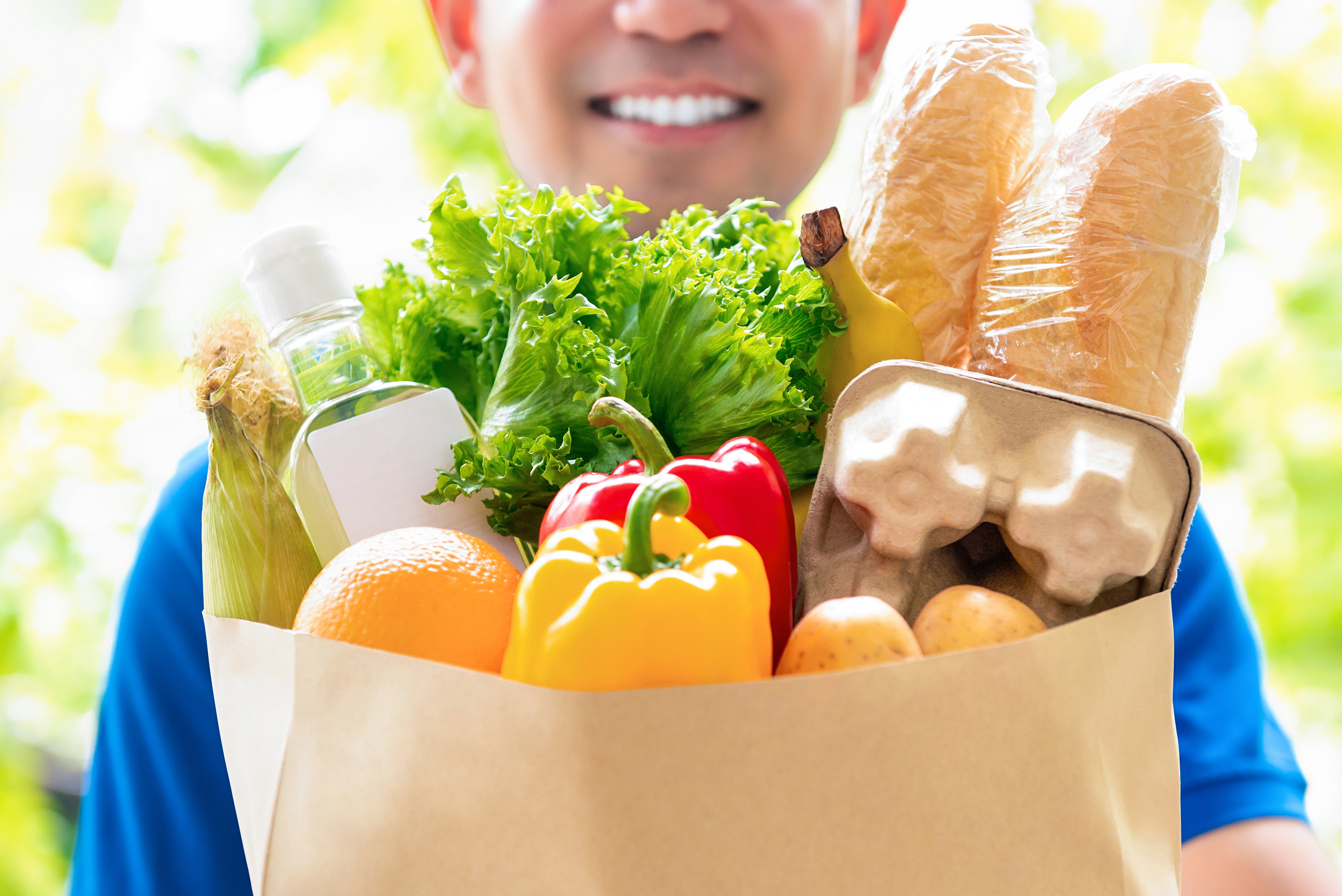 For illustration purposes only. | Source: Getty Images
"For you!" Ethan held the big bag of groceries in front of Carol.
"What is all of this?" Carol asked.
"Groceries. These should help you put something together. At least until tomorrow, that is. Have a good night, Carol!"
Carol stood speechless as she accepted the bag of groceries and managed to smile back at her kind neighbor.
"Where did this come from?" she asked, just as Ethan was about to go into his house.
"The restaurant. Don't worry. This is unused and forgotten food that wouldn't have been used anyway." Ethan smiled again and waved good night.
Carol got to work as she prepared a quick meal for herself. And after dinner, she looked around the kitchen and across the table. She tried to think of the last time she had cooked and enjoyed a hot meal herself and broke into tears.
The next day, Ethan followed the same plan to the t. It was a bit more challenging, and his friend did look at Ethan's puffed-up backpack with a hint of suspicion. But somehow, Ethan managed to keep his secret and drop the day's unused groceries at Carol's doorstep.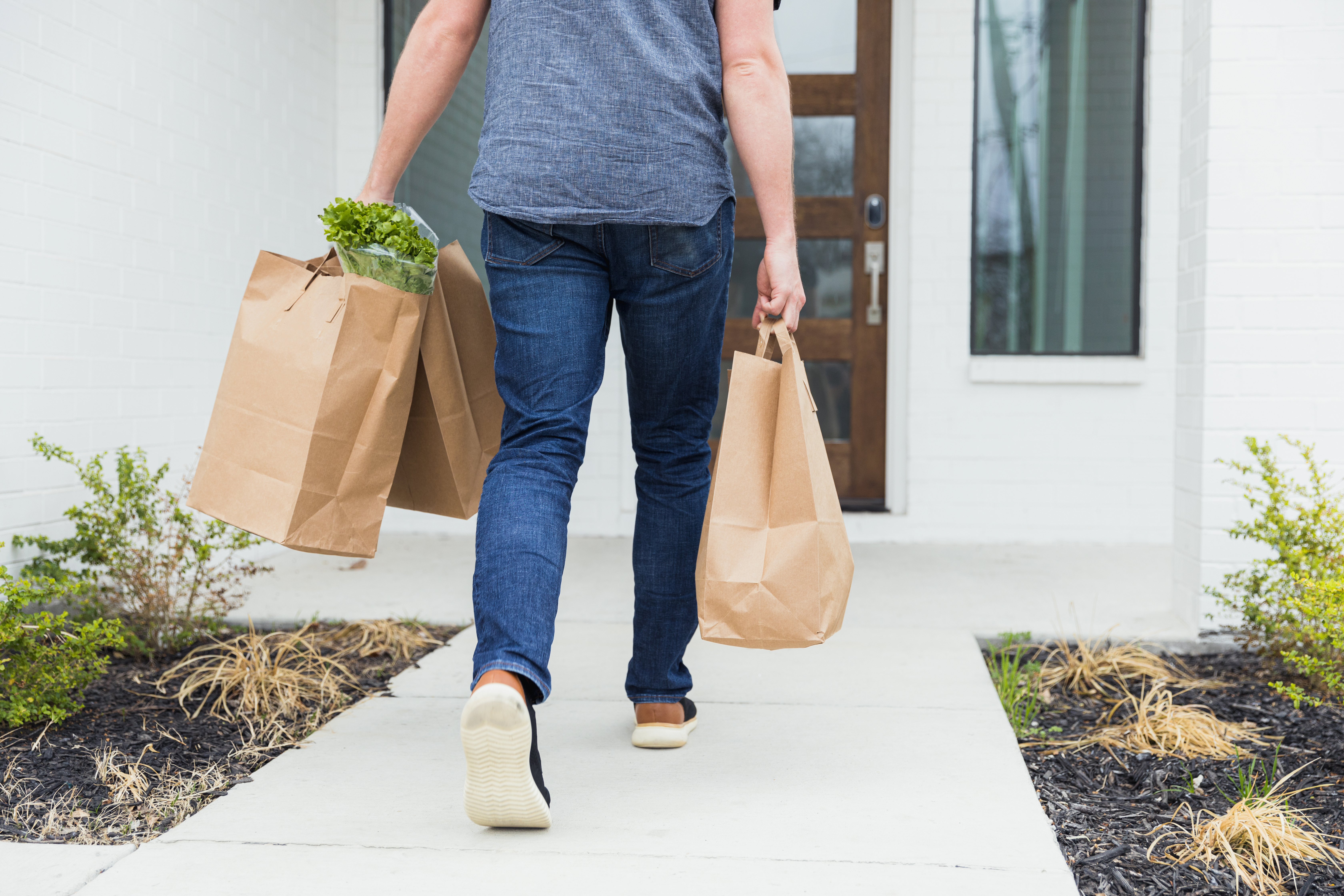 For illustration purposes only. | Source: Getty Images
A week went by. By then, Ethan was so used to the process of sneaking into the supplies room and gathering the groceries that he forgot to notice that his manager Mr. Oliver had caught him from the corner of his eyes.
The very next day, Ethan was summoned into the manager's office.
"You thought nobody would notice, did you?" Mr. Oliver grinned as he played the CCTV footage from the supplies closet.
"See, normally, we wouldn't go through these tapes unless there's been an incident of some sort. But yesterday, when I saw you snooping around the back of the kitchen, I knew something was up. I got my guys to do a little digging, and guess what we found out!"
Ethan froze as he watched a video of himself stealthily grabbing items from the supplies room.
"Sir, I can explain. I was only carrying these for a poor old woman—"
"Oh? You were helping a poor old woman, you say? Well, that certainly makes it okay, doesn't it?" Mr. Oliver's voice was animated with sarcasm.
"I'm so sorry, sir. I won't do it again—"
"Of course, you won't. Not in my restaurant. Because you're fired!"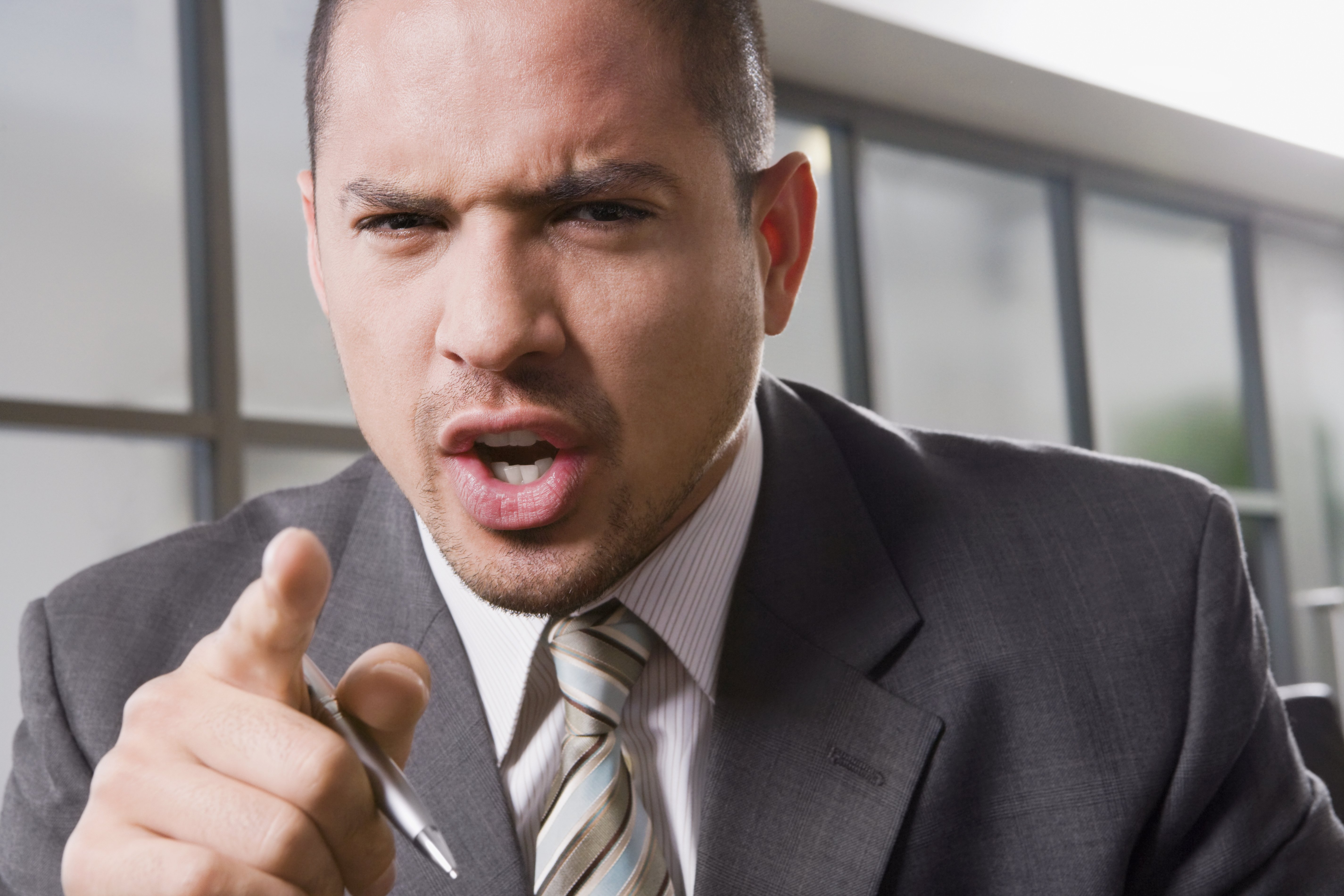 For illustration purposes only. | Source: Getty Images
Ethan walked home all the way from the restaurant that afternoon. The short walk along the narrow lane leading up to his house was not peaceful anymore. Instead, his head was spinning with worry after worry.
'How will I get another job? I just moved here weeks ago. I can't possibly move again. But how am I going to survive in this expensive city? How am I going to send any money home this month?'
"Ethan? How come you're home this early?" Carol spotted him walking down with a defeated gait.
"Come on in for a coffee, young man," she invited Ethan in.
The coffee helped, but Ethan had to return to his house and face his worries again at some point. Carol felt helpless and even responsible as she thought of Ethan's plight.
The following morning, Ethan didn't want to get out of bed. He stayed in, wallowing, worrying, and thinking of a way ahead. That's when he heard a knock on the door.
"Ethan?" the stranger asked politely.
'What was a man in a suit doing in my house the day after I got fired? Is this some weird dream?'
For illustration purposes only. | Source: Getty Images
"Hi, Ethan. How would you like to work as manager of my upcoming restaurant in the neighborhood?"
"Huh?" Ethan asked, immediately regretting how rude he sounded.
"Ms. Friedman told me that you have a lot of experience in the restaurant business and that you recently became available for hire."
"Ms. Friedman?" Ethan asked.
"Your neighbor. You may know her as Carol, but we old students of hers still call her Ms. Friedman. I just happened to visit her last month. I told her about my upcoming restaurant, and she kept that in mind."
Ethan did remember Carol mentioning that she was a teacher.
"So, shall we discuss specifics?" The man in the suit sounded eager and friendly.
Ethan couldn't believe that his biggest worry had been smoothed over overnight by the woman he only knew for a couple of weeks. The same woman who looked frail from hunger had served him an opportunity to turn his life around.
For illustration purposes only. | Source: Getty Images
As he looked through his kitchen window, he saw Carol giving him a thumbs up and waving as she waltzed back into her house.
What can we learn from this story?
The kindness you offer always blesses you back in some form. Ethan went out of his way to help Carol in her time of need. And when he hit rock bottom, help showed up most unexpectedly.
Kindness needs to be celebrated, not punished. Unlike Mr. Oliver, who outrightly fired Ethan, we need to provide more wiggle room for acts of kindness, even though they might not always fit within our rules.
Share this story with your friends. It might brighten their day and inspire them.
If you enjoyed this story, you might like this one about a similar poor elderly woman who was blessed to find a bag of groceries at her doorstep one day from an anonymous source of kindness.
This piece is inspired by stories from the everyday lives of our readers and written by a professional writer. Any resemblance to actual names or locations is purely coincidental. All images are for illustration purposes only. Share your story with us; maybe it will change someone's life. If you would like to share your story, please send it to info@amomama.com.
Please fill in your e-mail so we can share with you our top stories!