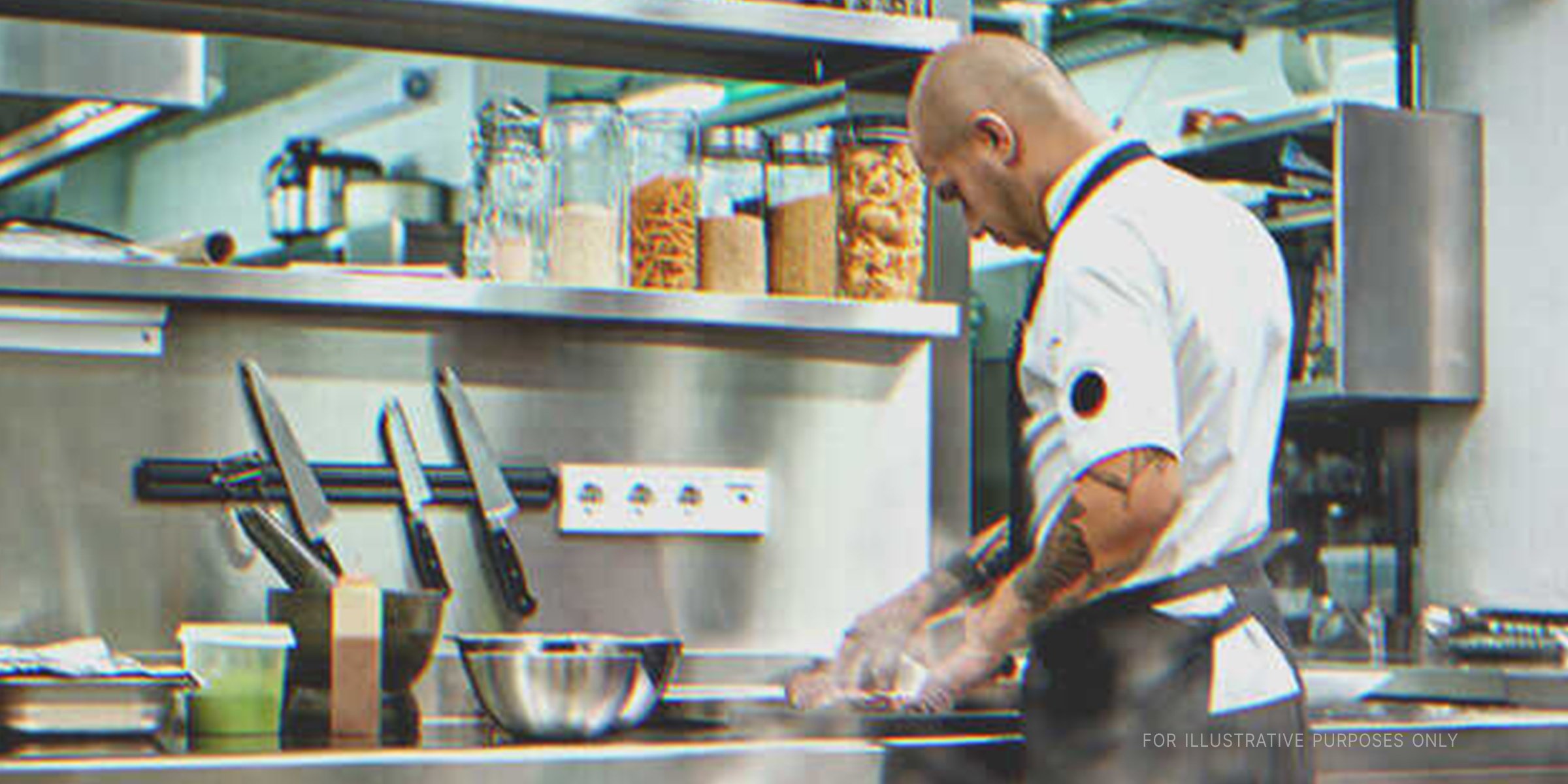 Shutterstock
Chef Resigns from Restaurant to Cook in Nursing Home, Years Later Opens Cafe in Honor of Patient – Story of the Day

A chef resigns from a restaurant and lands a job as an ordinary cook in a nursing home. He meets a patient there and opens a café in honor of him years later.
"...And the 'Outstanding Chef Award' goes to Chef Bryan!" The 25-year-old cook was plating his signature dish, dreaming of holding his trophy and delivering his speech on the dais.
Bryan was an aspiring chef in a 2-star diner. He had always dreamed of transforming into one of the best star cooks in the city. He was thrilled, thinking his longtime dream was finally within reach when a loud sound startled him from behind...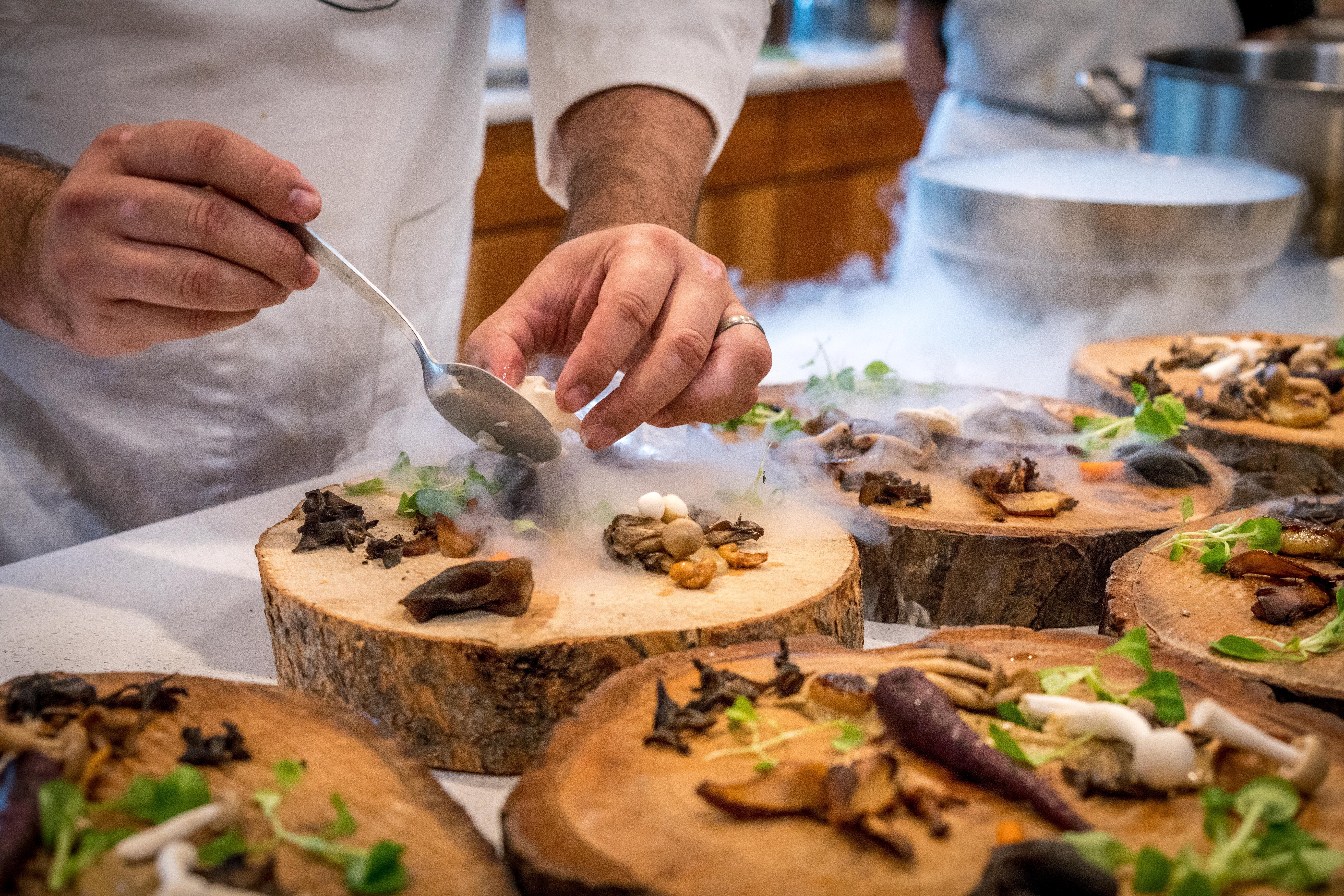 For illustration purposes only | Source: Pexels
"Good gracious, Dan! You almost freaked me out!" Bryan exclaimed, adjusting his toque. "You look upset. Is anything wrong?"
Dan was Bryan's friend at work who also dreamed of growing from an ordinary pastry chef to a top cook. But achieving the goal was impossible unless Alex, the city's former star cook, revealed his secret recipes.
Name and fame are not as important as being there for those who love and need us.
"That man is mad. He found out that I had gone in disguise to learn his recipes. He yelled at me and kicked me out of his room. Is he gonna take all his secret recipes to the grave?" Dan retorted.
"Who are you talking about?"
"Who else do you think? It's Chef Alex—one of the best master chefs this city ever had."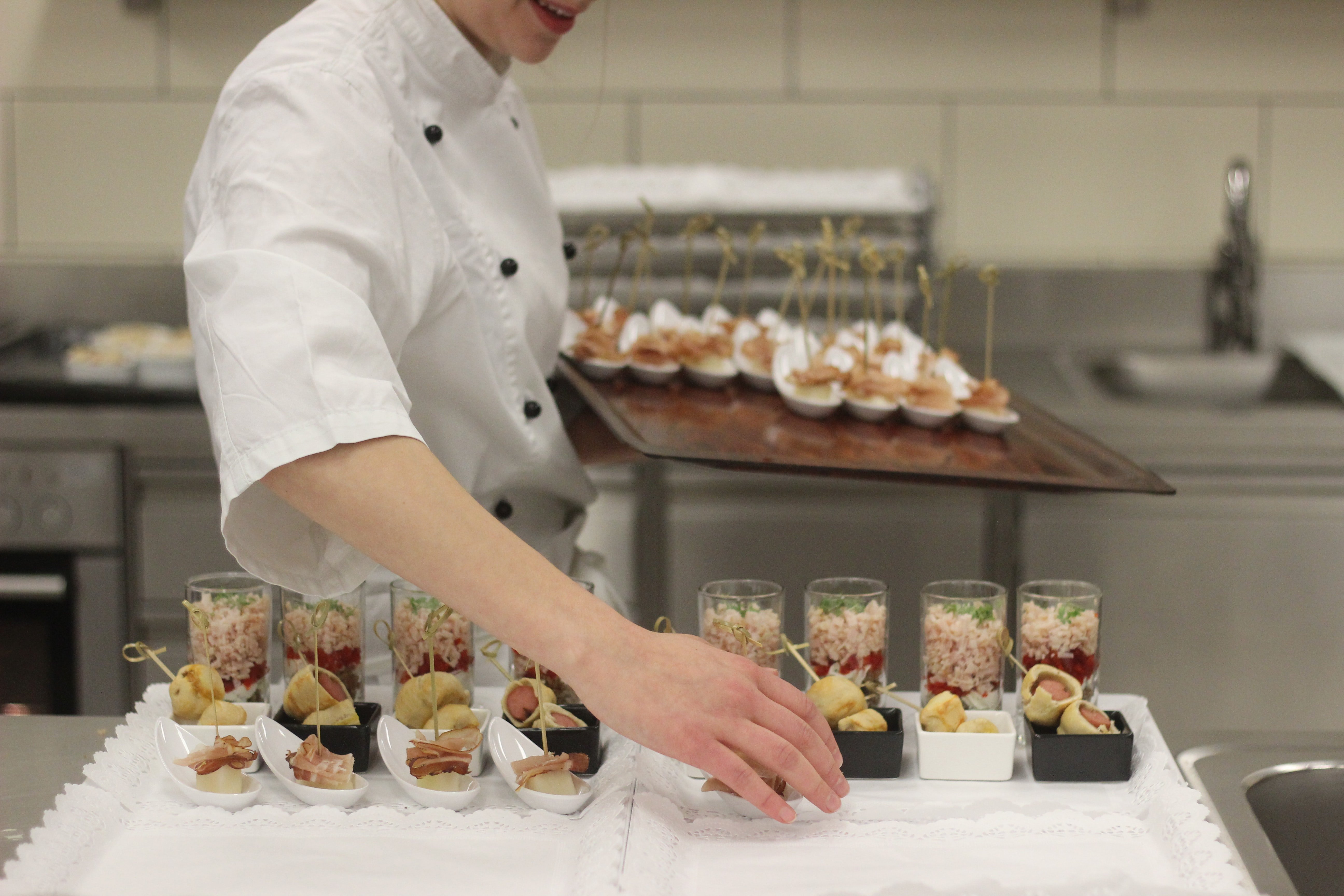 For illustration purposes only | Source: Unsplash
Bryan was quite disappointed. He had always wanted to reach out to Alex and impress him. But he was scared that the hot-tempered man would drive him away, just like how he booted those who tried to impress him to learn his golden recipes.
Nobody knew why Alex stopped cooking and refused to reveal his secret recipes to the aspiring generation of cooks. Anyhow, Bryan was determined to become the next star chef, so he devised a plan to live closer to Alex and gain his trust, though he wasn't sure it would even work.
The following week, he quit his job after getting his paycheck and joined as an assistant cook in the nursing home where Alex lived. He planned to impress the older man with his signature recipes, knowing little that it wouldn't be that easy.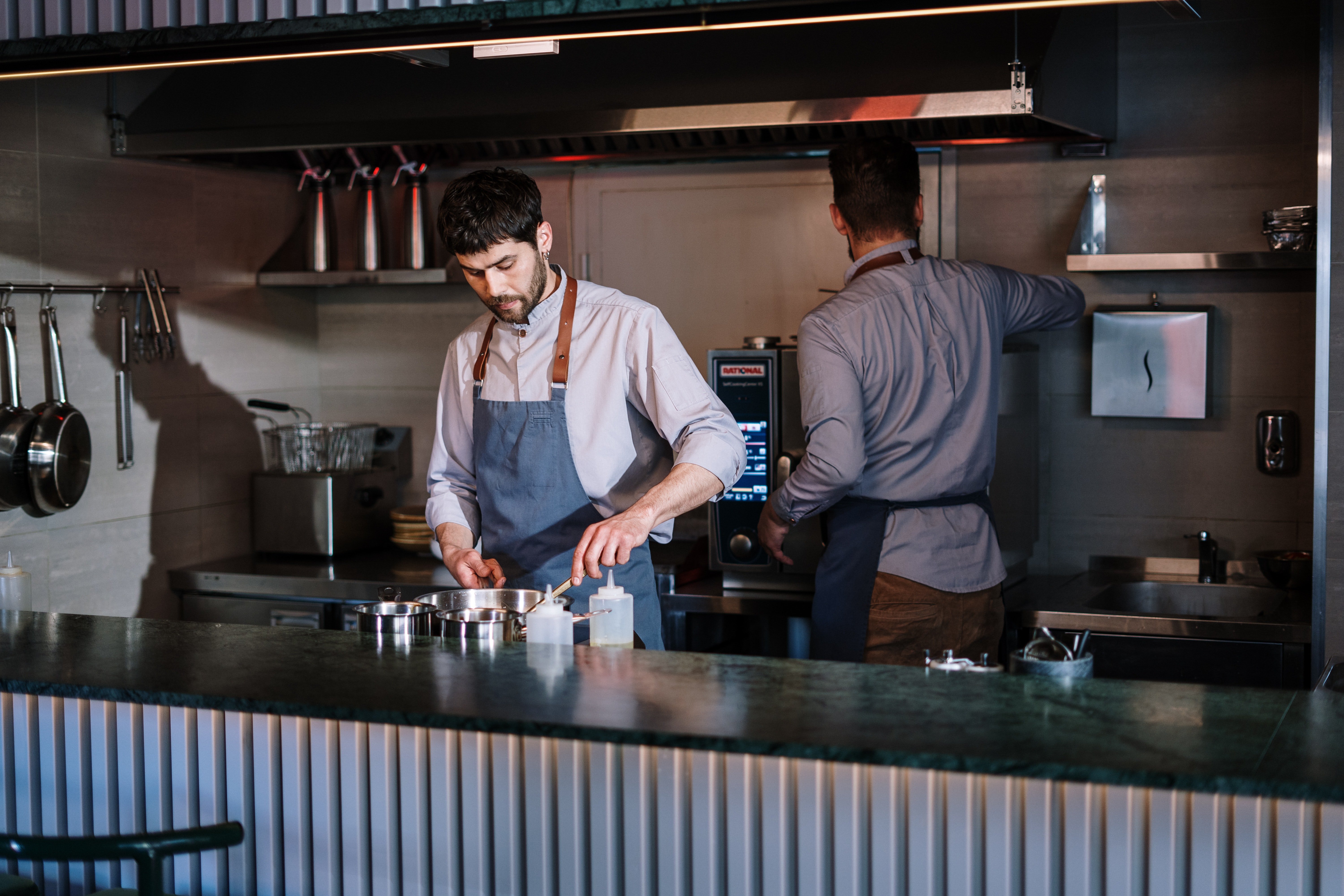 For illustration purposes only | Source: Pexels
Bryan started his first day serving Alex delicious and creamy mashed potatoes while cooking an ordinary meal for the other patients. He thought it would soften Alex and make him feel special. But Alex's reaction startled him.
"I don't want to eat this good-for-nothing plate of a mess! Take it away from here!" yelled Alex.
"B-But I thought you loved mashed potatoes," Bryan replied, frowning. "It is your favorite dish, am I right?"
"Oh, so you get to decide what I love to eat and what I don't? I'm not a celebrity, and I eat what the others eat. Did you serve the others your mashed potato?"
"N-No, I made it exclusively for you. I wanted to start my first day here by serving the city's famous master chef his favorite dish."
"GET OUT!" fumed Alex, refusing to taste Bryan's dish. "I will never teach you my recipes if that's what you came here for! Don't even try to impress me. It won't work on me!"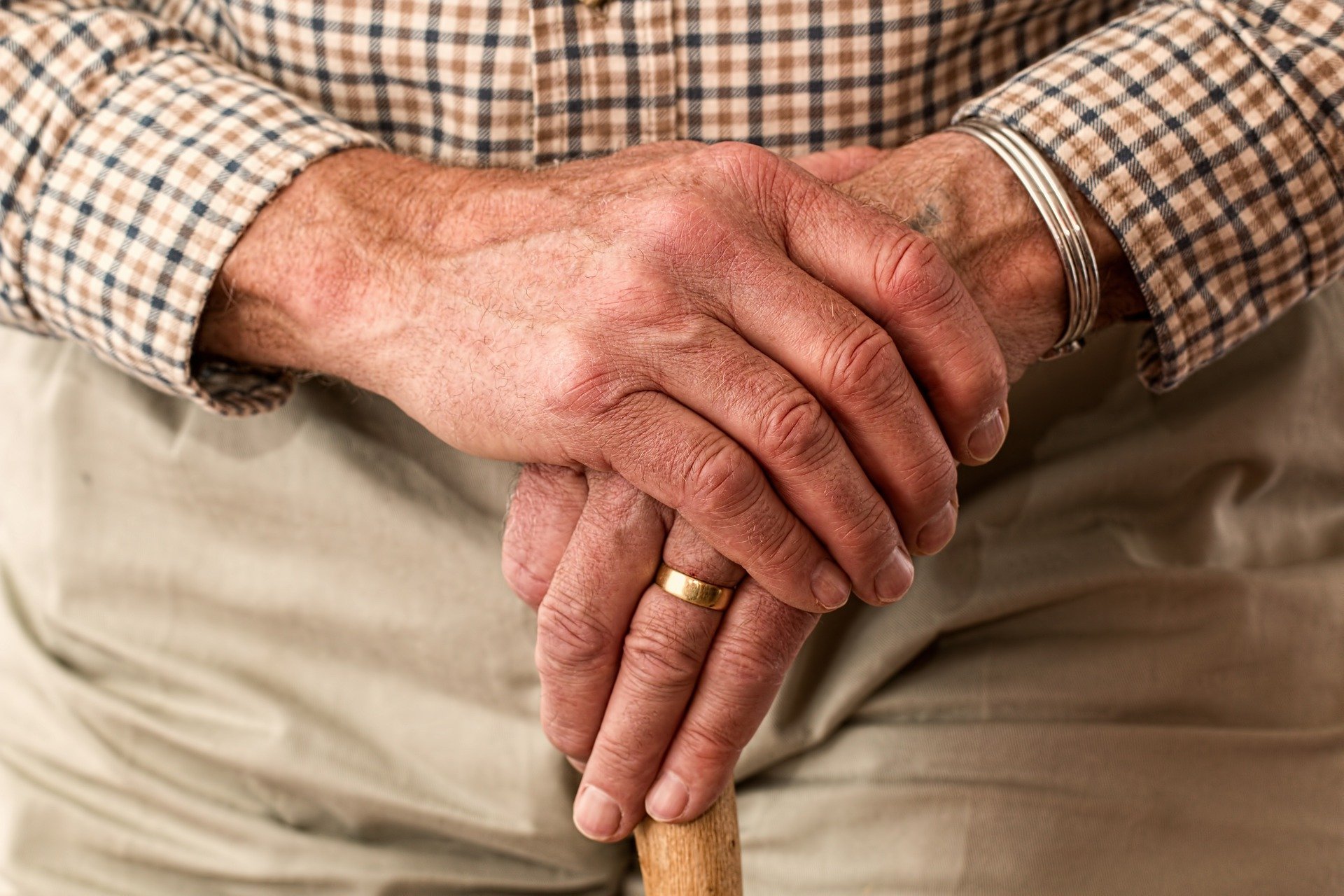 For illustration purposes only | Source: Pixabay
Bryan was disheartened. He took the plate away and was about to enter the kitchen when an older man stopped him and smiled. His eyes glowed with excitement to taste the dish.
"May I have some of that?" he asked Bryan.
"Sure, you can have the entire plate."
A few other residents shared the dish and enjoyed the creamy flavor.
"Son, I haven't tasted such a heavenly dish all my life! It is so delicious! Who taught you this recipe?"
"My mother," replied Bryan. His late mother taught him to cook, and he was grateful.
As days passed, Bryan stopped bringing his signature dishes to Alex. He only served him what the others ate. Alex was quite stunned, but he still assumed it was one of Bryan's new strategies to impress him and decided not to give in.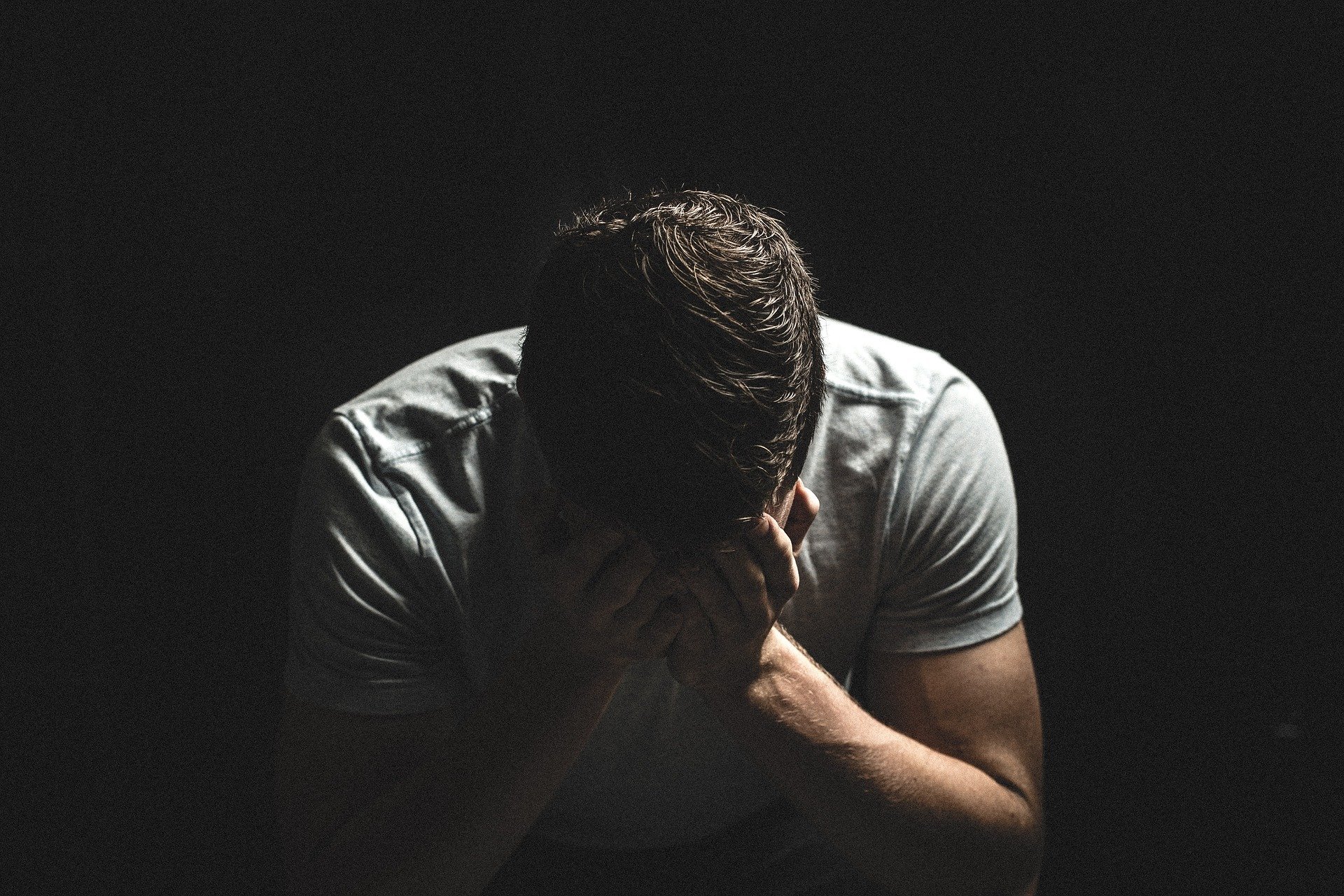 For illustration purposes only | Source: Pixabay
One day, Alex was walking by the kitchen when he saw Bryan working beyond his shift.
"...And you put the garlic, add some pepper..." he heard Bryan's voice. Curious, Alex peeped in and saw a group of elderly patients flocked around Bryan, watching him cook in awe.
Bryan did not stop there. Even after his shift, he often returned to the nursing home at random hours to check if anybody needed anything. He went out of his way to ensure everyone was well cared for.
Bryan's love and affection for the residents moved Alex. He realized that the man genuinely loved his job and was not trying to impress him.
For the first time in years, Alex went to sleep smiling.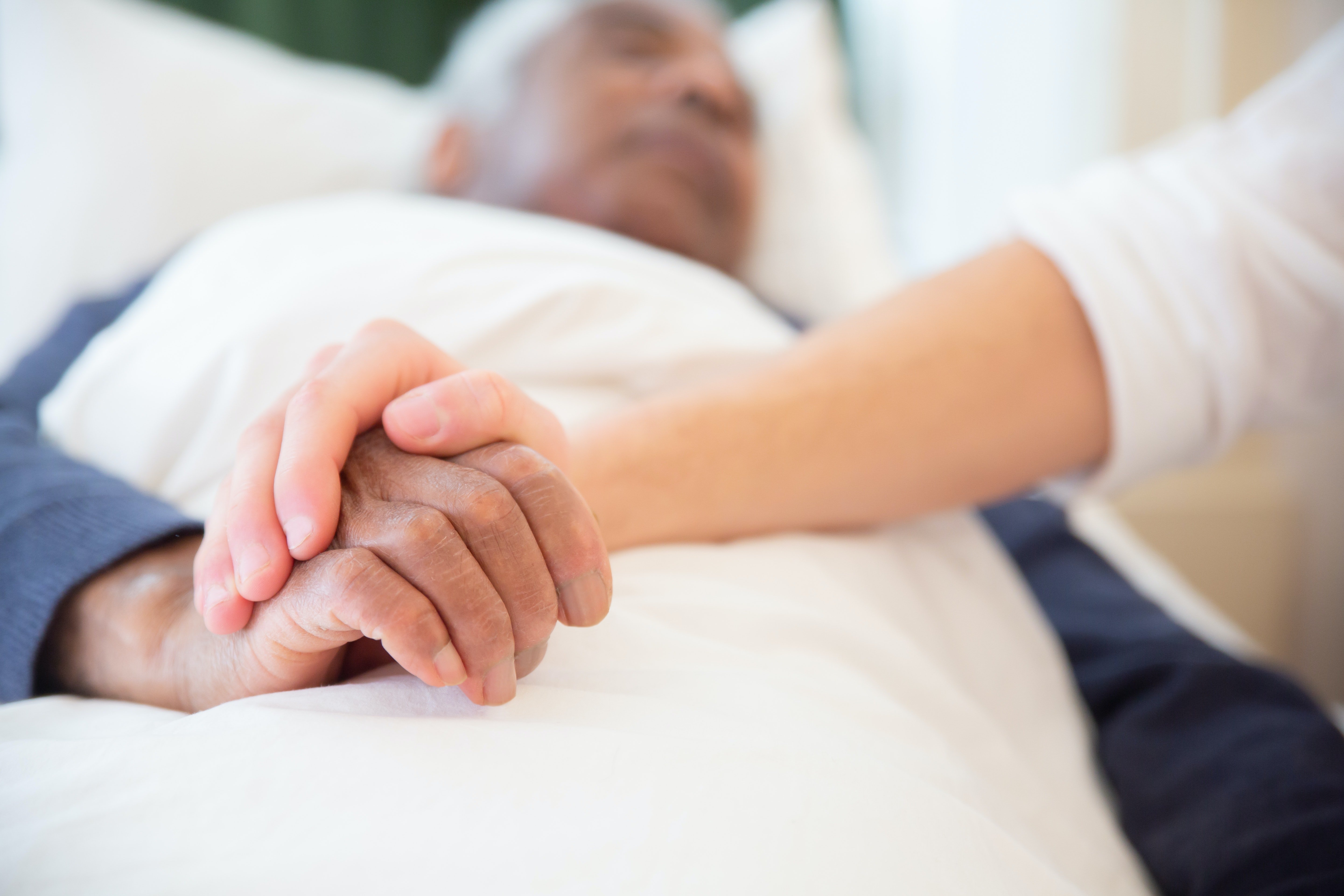 For illustration purposes only | Source: Pexels
"Hello, Bryan here. Who is this?" The call came as Bryan was getting ready to head to the nursing home.
"Chef Bryan, hello! I'm Steve, and I'm reaching out to offer you a job in my 5-star restaurant. If you're interested, I'd like to meet with you to discuss this further."
Bryan was shocked. Joining an upscale restaurant would help hone his cooking skills and would be a good stepping stone for his career. It had been his long-time dream to work in a five-star establishment. But he decided to turn down the offer.
"Thanks! But I've already found what I want. I love where I work now, and I won't be giving it up anytime soon. I'm sorry."
That afternoon, Bryan went to Alex's room to serve him lunch. He walked in, his thoughts elsewhere, second-guessing his decision to turn down the life-changing offer. He set down Alex's meal and retrieved the tray.
As he was about to leave, Alex called out to him and said, "Adding cold cubed butter to your mashed potatoes will melt the butter and distribute it evenly...as in risotto... I'll be waiting for you tomorrow. Bring a pen and a notepad!"
Bryan couldn't believe his ears.
"...And don't be disappointed, boy. My son Steve called you for that 5-star hotel job, at my request. I just wanted to check if you genuinely loved your job. I'm glad you do. Now get out and return tomorrow. You have a load of recipes to learn!"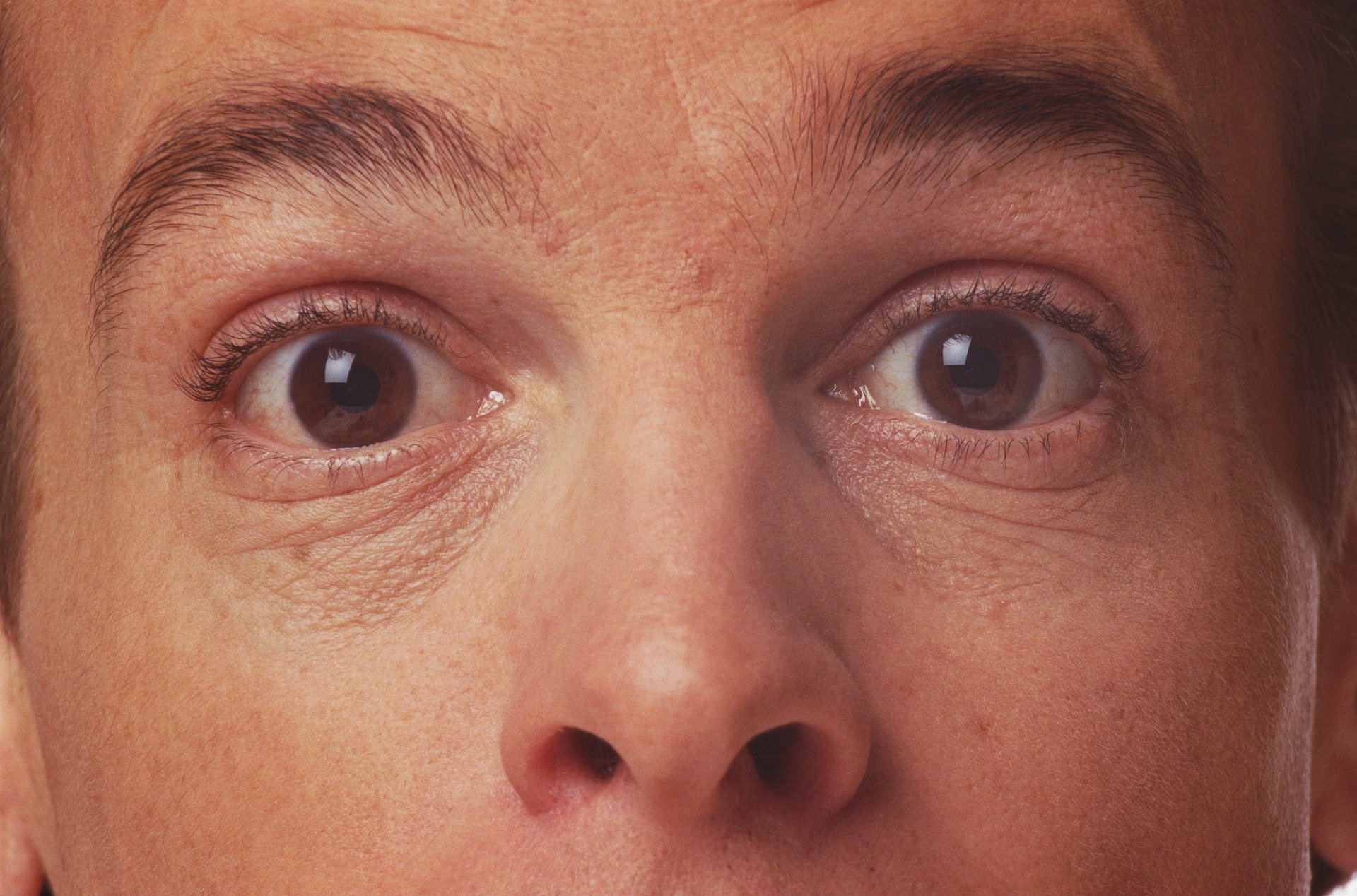 For illustration purposes only | Source: Pixabay
Every day after that, Bryan would come to visit Alex to learn from him. The celebrated chef revealed his secret recipes to the aspiring chef, along with his cooking tactics.
On his last training day, Bryan also discovered why Alex had stopped cooking and shut himself away from the world.
"I was working in a 5-star restaurant 20 years ago. I was at the top of my career when I quit it to start my own café," Alex revealed.
"I opened my dream café, but it caught fire and burned down that week. I had invested a lot of money in it. Everything was gone, and I could not recover from my loss. I wanted to return to my job, but they no longer saw me as a star cook. They mocked me and called me a failure. I never cooked again after that and decided to bury my secret recipes with me. I moved in here to spend my end of days in peace and away from those who judged me."
Bryan was moved to tears. "So, what made you reveal your recipes to me then?"
"Your genuine love for the people here. And your passion for cooking," Alex replied. "Now you can work wherever you want. Any 5-star restaurant will blindly hire you because you now know some of my golden signature dishes. Good luck!"
"No, I'm not going anywhere. I want to work here," declared Bryan. "After coming here, I realized that name and fame are not as important as being there for those who love and need us. And I'm glad I found you here."
Alex was stunned by Bryan's reply and waited to see how far he would go to keep his word.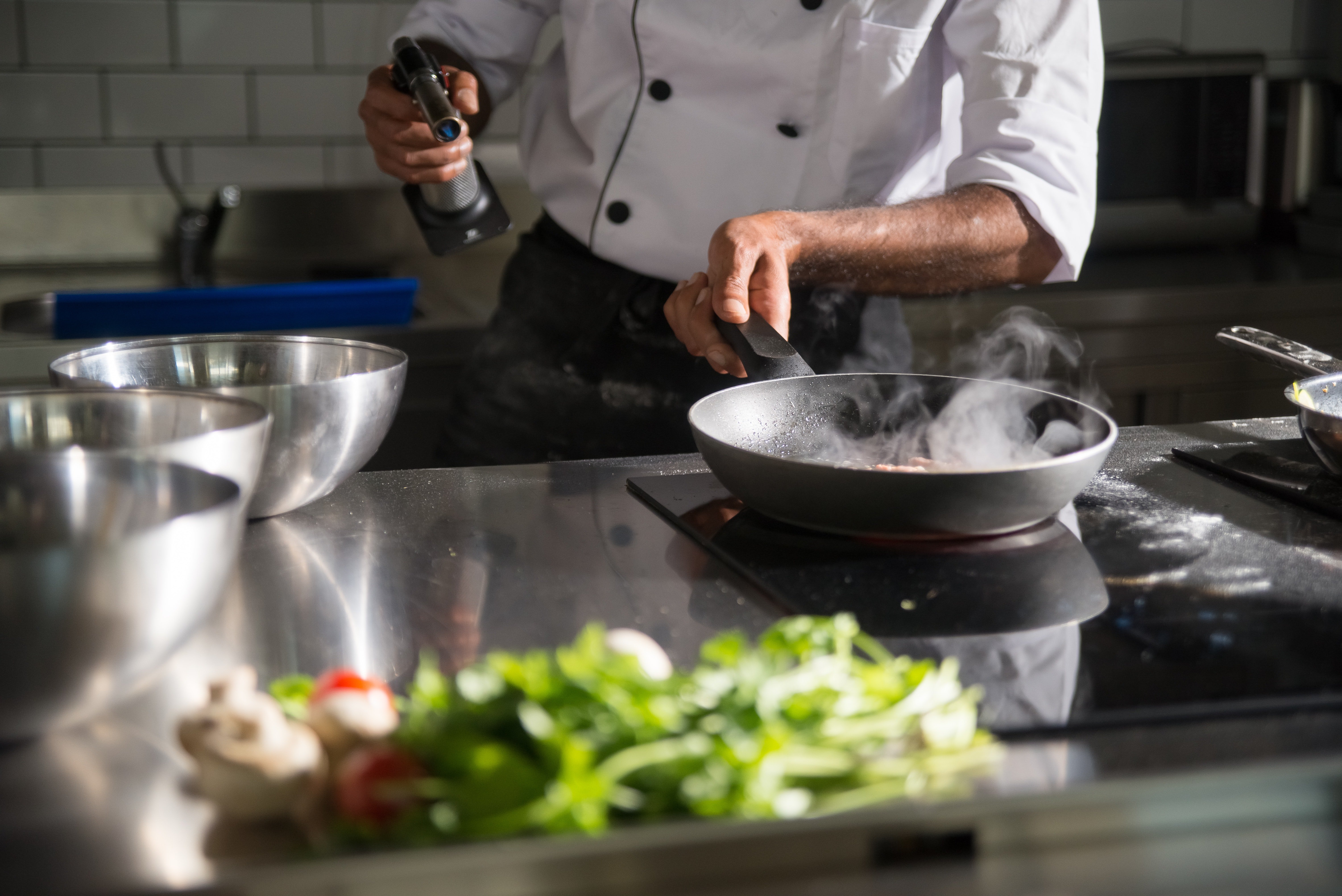 For illustration purposes only | Source: Pexels
Several years passed, and Bryan continued to work in the nursing home. Alex was pleased and guided him with all his signature recipes. He loved the smell and taste of the dishes that Bryan cooked. Alex had never been so happy.
One day, on his deathbed, he wished to have a final taste of his favorite creamy mashed potatoes. Bryan fulfilled that wish by serving him the best mashed potatoes he had ever made. The man died shortly after and was laid to rest near his wife.
Two years later, Alex's son Steve and Bryan teamed up to open a new café in town.
"What shall we call it?" Steve asked.
"We will name it after your father and my hero, Master Chef Alex!" replied Bryan.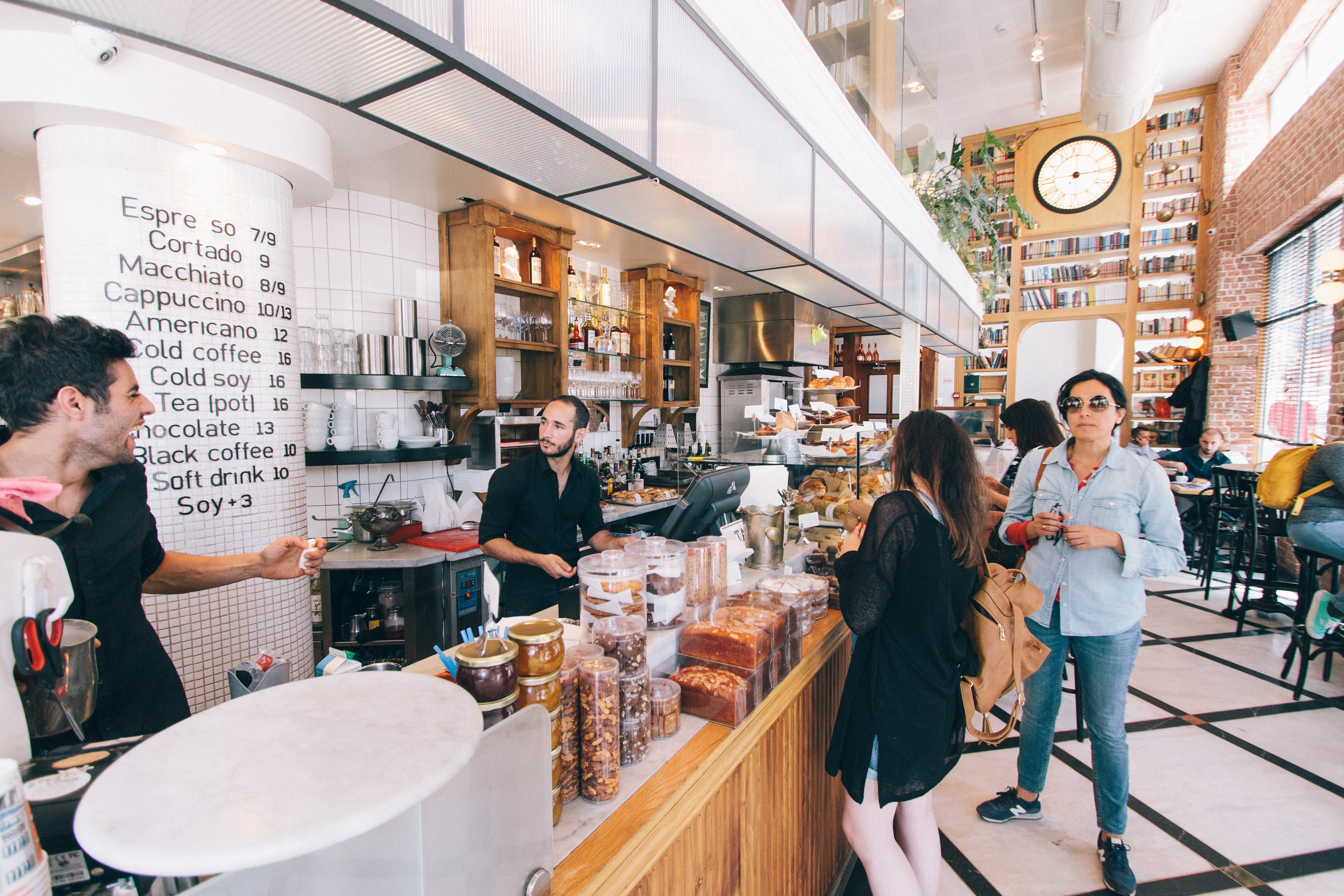 For illustration purposes only | Source: Unsplash
What can we learn from this story?
Career and fame are not as important as caring for the needy. Bryan turned down a dream job offer to continue working at the nursing home because he loved to cook for its elderly residents.
Determination, hard work, and passion are keys to success. Bryan was determined to be a star cook, so he quit his job to join the nursing home and impress Alex. He eventually won Alex's heart through his determination and hard work, but most importantly, his love for his job.
When a dad discovers his teen daughter works in her school's kitchen, he becomes furious. He lashes out at the principal until they reveal something surprising. Click here to read the full story.
This piece is inspired by stories from the everyday lives of our readers and written by a professional writer. Any resemblance to actual names or locations is purely coincidental. All images are for illustration purposes only. Share your story with us; maybe it will change someone's life. If you would like to share your story, please send it to info@amomama.com.
Please fill in your e-mail so we can share with you our top stories!