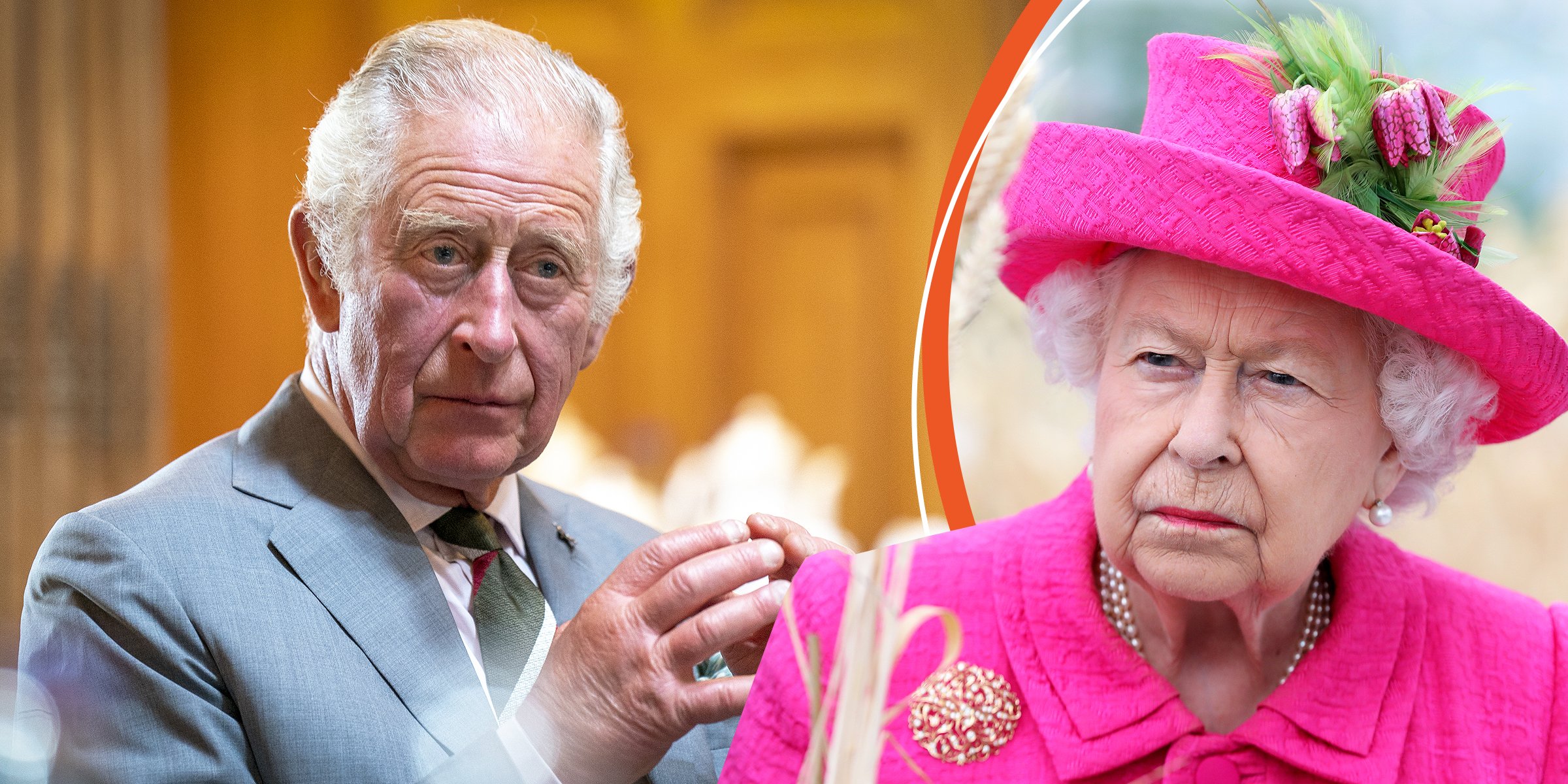 King Charles III and Queen Elizabeth II | Source: Getty Images
King Charles' Sharp Gestures to Aides in New Video Cause Outrage & Are Called 'Repugnant' by Fans

King Charles III sparked outrage online when he made "gestures" on the day he officially became Britain's reigning monarch. Fans claim his mother, the late Queen Elizabeth II, would have never done what he did because of her graceful nature. Her Majesty was known for being kind to her staff, and one of her employees will continue to live at Windsor Castle as per her wish.
Former Prince of Wales, Charles, was officially proclaimed Britain's new ruler on September 10, 2022, in a broadcast live ceremony.
The royal automatically became King after his mother, Queen Elizabeth, passed away on September 8, 2022, at age 96 at Balmoral Castle, Scotland.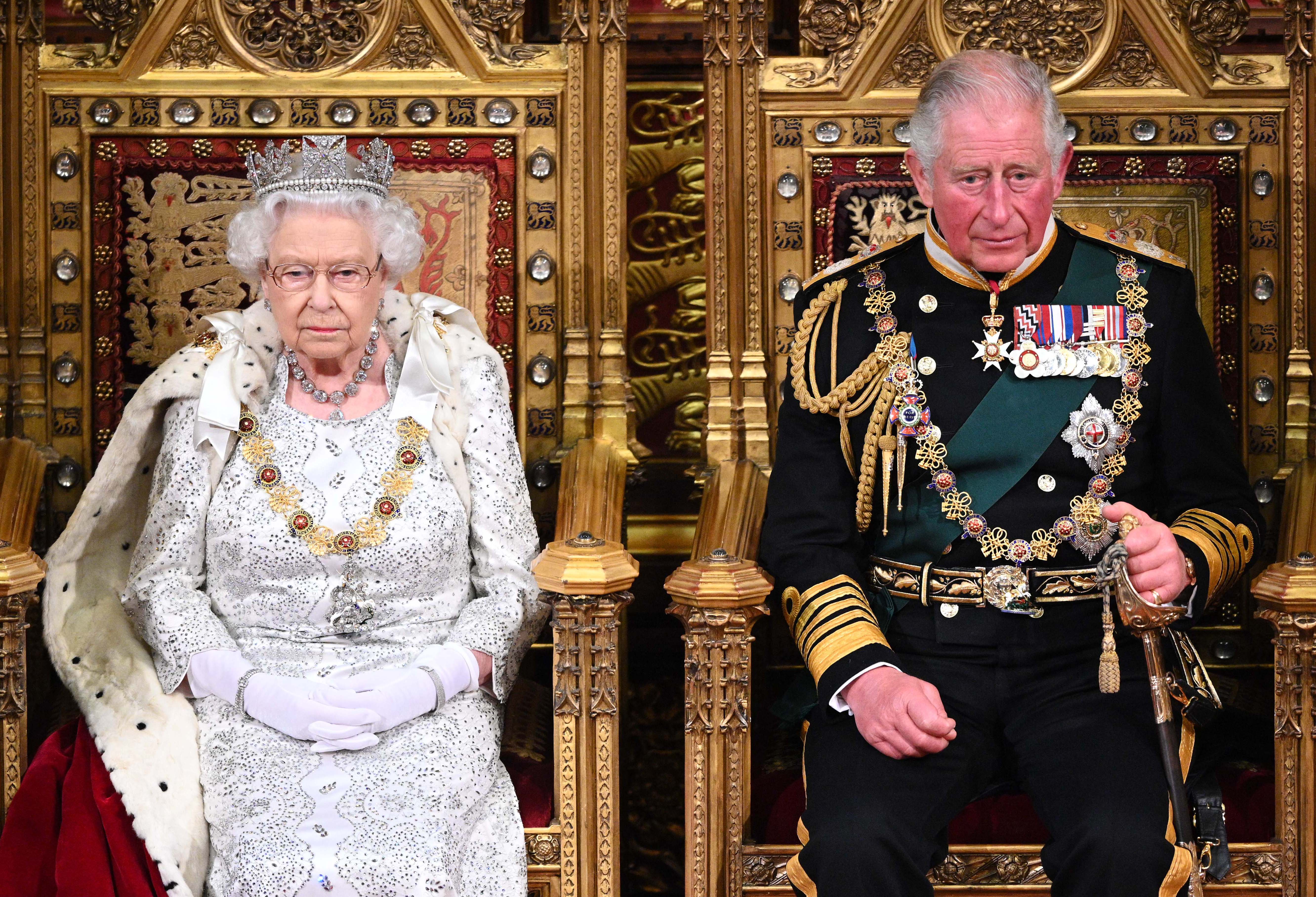 Queen Elizabeth II and Prince Charles during the State Opening of Parliament at the Palace of Westminster on October 14, 2019 in London, England | Source: Getty Images
The accession ceremony is a crucial constitutional ceremony in introducing the new ruler to the nation. Those in attendance for the first-ever televised event included senior politicians and the newly appointed Prime Minister, Liz Truss.
King Charles III joined them and made a personal declaration vowing to follow in his late mother's "inspiring example" as the new head of state:
"I am deeply aware of this great inheritance and of the duties and heavy responsibilities of sovereignty which have now passed to me."
The King noted the Royal Family's time of grief since Her Majesty's passing: "I know how deeply you and the entire nation sympathize with me in this irreparable loss we have all suffered."
He announced new orders, including one declaring the day of the Queen's funeral a public holiday. The royal matriarch's funeral date is on September 19, 2022.
During the accession ceremony, King Charles made sharp gestures toward his aides. He furiously signaled aides to clear the desk when he sat down.
The moment occurred before the King signed the Accession Proclamation wherein he found a pen box and an inkwell on the desk, both of which had reportedly been gifted to him by his sons, princes Harry and William.
The video showed the monarch pointing at the objects hinting for them to be removed from the table. Social media users joked on Twitter, suggesting that the King was already exhausted by his new role and "blaming the pen tray and ink," one person wrote.
The clip went viral online, and many royal fans slammed him for his actions and expressed their rage on social media.
Fans Notice King Charles' Sharp Gestures toward Aides
Royal fans were outraged by King Charles' behavior, and some said it was typical for figureheads to act in such a manner toward their aides while questioning his values.
Another individual noted that the continued "we're above you peasants" notion that royals have had since the beginning of time is unnecessary. "It's a bit repugnant, sir, no?" the user tweeted.
A third called out the King for being ill-mannered, adding his mother would have never done what he did because she was more cordial. The said individual mentioned that the King's actions were an eye opener of what is to come as he rules England.
Interestingly, some royal fans supported the King's actions, saying he appeared worn out and that "the least his aides could have done is clear his table" to prevent the ink wells from spilling all over the desk and documents.
One Twitter user mentioned that it was evident that there was less space for the monarch "to maneuver the paper"; hence it was the staff's duty to "ensure" that there was.
While King Charles is just beginning his role as the head of state, the Queen reigned for 70 years. During her sovereignty, she was known for generosity and human attitude to her aides.
How Queen Elizabeth Treated Her Staff
Per Express, Her Majesty had a charming gesture to make staff feel relaxed on their first day at work. One of her employees, Steven Kaye, who previously worked for the monarch for three and a half years, revealed what the royal did to make her staff feel comfortable.
Kaye shared that when he began working for the Queen, she greeted him two days after he moved into Buckingham Palace. He divulged that he was taken to Windsor Castle by vehicle to go and meet Her Majesty and "be introduced as her new royal footman."
Kaye disclosed what it was like meeting the monarch for the first time. He recalled Her Majesty giving him a warm welcome and saying that she looked forward to seeing him the following week.
He revealed the Queen had been briefed about his mother, who works as a machinist. The monarch spoke about how much she knew his mom, which made him "feel at ease," said Kaye, adding, "it was really lovely."
Moreover, the Queen had one most trusted staff member, Angela Kelly, who became the monarch's assistant and dresser. Per the Mirror, she will continue to live at Windsor, thanks to Her Majesty.
Kelly initially began working as an Assistant Dresser at the Royal Household for the royal matriarch before becoming the Queen's right-hand woman.
When the royal experienced mobility issues, Kelly moved to Windsor Castle to help her during her final months, and the two women frequently watched TV.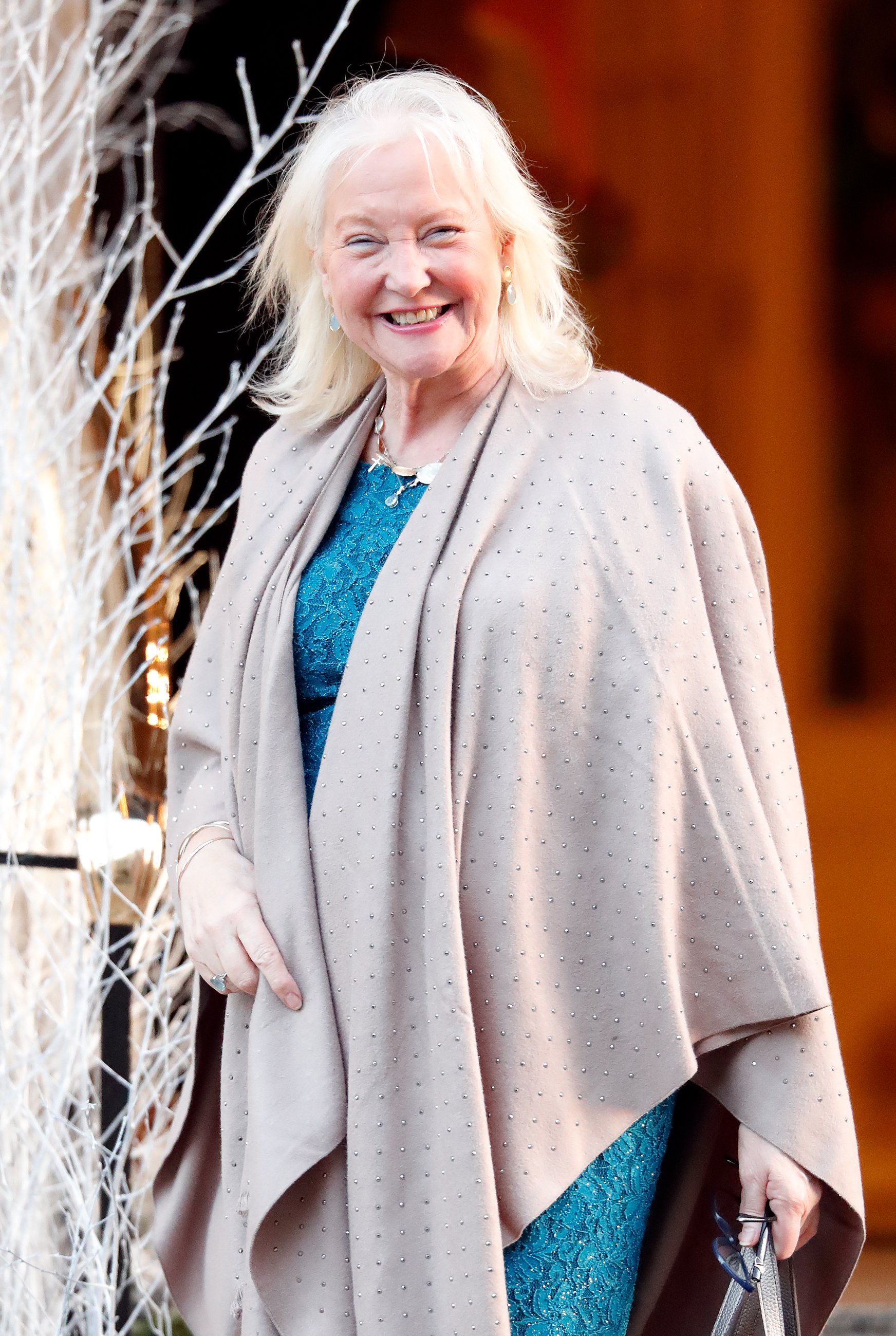 Personal Assistant and Dress Maker to Queen Elizabeth II, Angela Kelly, pictured leaving the Goring Hotel after attending a Christmas lunch on December 11, 2018 in London, England | Source: Getty Images
Seeing they formed a meaningful friendship, Kelly has been allowed to stay in Windsor. It is a reward from the Queen for her many years of loyalty and duty.
Typically, staff that worked for the monarch received months' notice at the end of her reign to either find new jobs or become redeployed to another Royal Household.
But according to the Daily Mail, that has not been the case for Kelly because Her Majesty specifically stated that she was "close" to her and therefore wanted the people she cared about to be looked after when she is gone.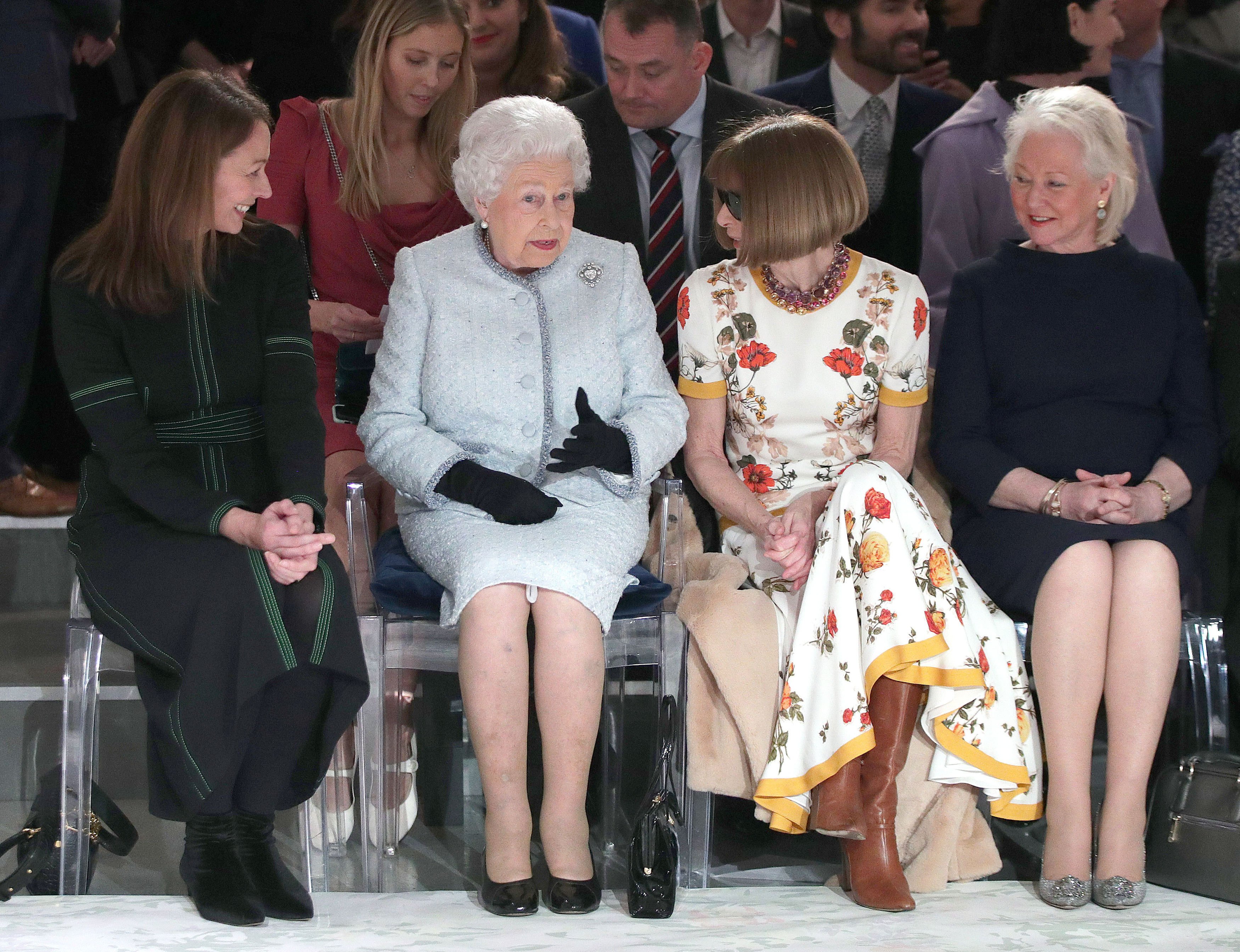 Queen Elizabeth II sitting with Anna Wintour, Caroline Rush (L), chief executive of the British Fashion Council (BFC) and royal dressmaker Angela Kelly (R) as they view Richard Quinn's runway show during London Fashion Week's BFC Show Space on February 20, 2018 in London, United Kingdom | Source: Getty Images
Kelly gained the title of Her Majesty's Personal Advisor and Curator. The duo reportedly talked about "anything and everything" while drinking tea and sharing jokes, including anecdotes about their grandkids. In a rare interview with the Telegraph in 2007, Kelly openly discussed her relationship with the Queen:
"We are two typical women. We discuss clothes, makeup, and jewelry. We say, 'Would this piece of jewelry look nice with that outfit?' and things like that."
"I do worry about her and care about her. But we also have a lot of fun together. The Queen has a wicked sense of humor and is a great mimic. She can do all accents – including mine," Kelly revealed.
When asked why the sovereign liked her so much, Kelly said she had no idea because she gave her a hard time, adding the royal valued her opinion but that she was in charge at the end of the day.
It is said that because Kelly is blunt, that made her appealing to the Queen. Royal author Bethan Holt said part of the reason Her Majesty loved her was that she was not afraid of her. Holt mentioned that Kelly is an honest individual who is courageous. He said the Queen appreciated that about her.
In addition, Kelly took on more of a lady-in-waiting role, helping the monarch with her daily activities, per insiders, and even advising the royal. Her Majesty the Queen will be dearly missed.
Please fill in your e-mail so we can share with you our top stories!
The information in this article is not intended or implied to be a substitute for professional medical advice, diagnosis or treatment. All content, including text, and images contained on news.AmoMama.com, or available through news.AmoMama.com is for general information purposes only. news.AmoMama.com does not take responsibility for any action taken as a result of reading this article. Before undertaking any course of treatment please consult with your healthcare provider.