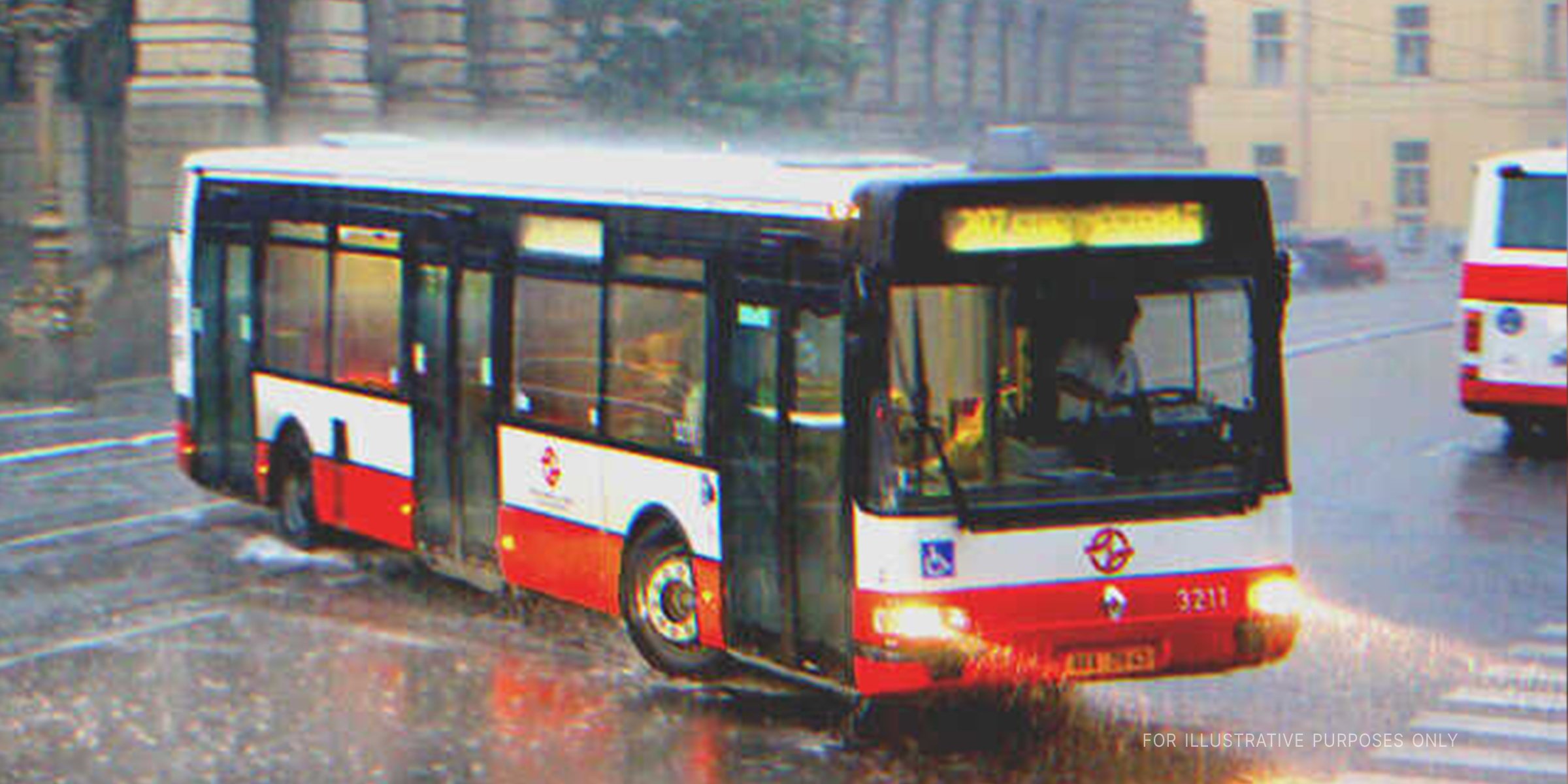 Shutterstock
Bus Driver Kicks Out Old Lady Short 75 Cents of Fare, Later Sees Her Photo in Family Album – Story of the Day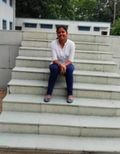 An angry bus driver ejected an old woman from his bus on a rainy night because she was 75 cents short of the fare, only to return to the bus stop later in search of her.
Sean gazed out the window of the bus, watching the rain patter down endlessly. It had been a long day at work, and he was exhausted. He just wanted to go home and crawl into bed, but his shift wasn't over yet. Clutching the steering wheel aggressively, he stopped at the last bus stop of the night.
The passengers got in, some drenched in the rain, dirtying the bus with their muddy shoes and the water dripping off their clothes. But Sean was far too annoyed at the obligation of working a late shift to notice that. All he could think about was how this night was going to be a long, tedious one.
"Excuse me, ma'am," he said to the old woman who was slowly stepping into the bus. "I'm running late. I have to be home on time. Make it quick," he grumbled.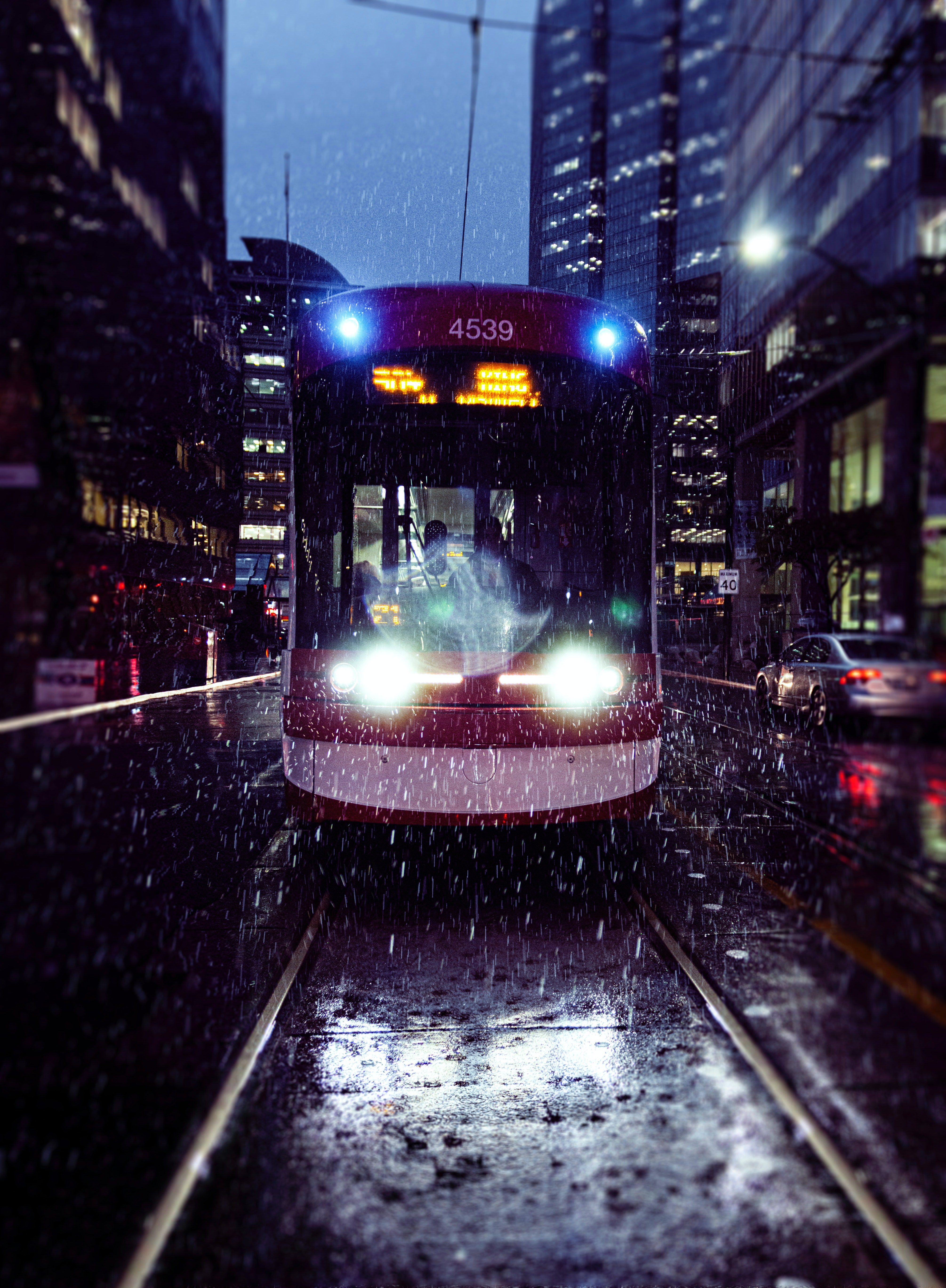 For illustration purposes only. | Source: Pexels
He didn't move out of his seat to offer help, as he usually did. All because of that late shift. He hated his job that night. He wished he had never been a bus driver.
"Sorry, child," the lady apologized softly as she finally ascended the bus, rummaging through her purse for the fare.
"I don't need to remind you that it's raining cats and dogs tonight! Can't you make it quick?" Sean told the woman, grumbling. "The roads are slick, so I gotta drive carefully, and it's gonna take more time!"
The woman didn't say much as she began to check her coat pockets. "Oh, I am sorry," she said, looking up at him. "I am 75 cents short. Do you mind if I pay for it when I arrive at my destination? This is the last bus tonight for my route."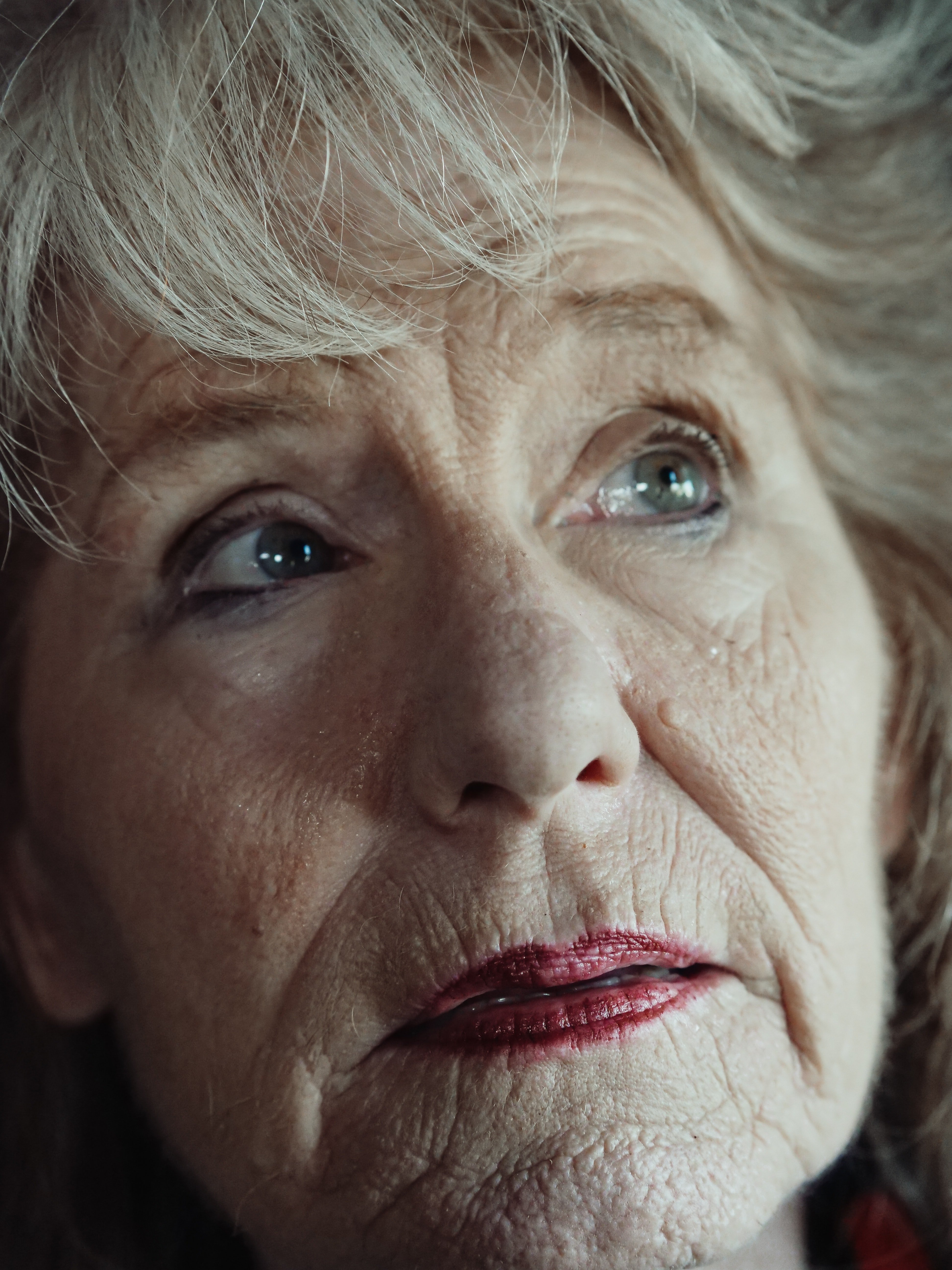 For illustration purposes only. | Source: Pexels
"You'd better get down now," Sean demanded. "I've heard this story before, and people have gotten away without paying the fare. I ain't doing charity here!"
"But, son, I—"
"I'm not going to repeat this. OUT!!" he yelled, and the woman slowly got down the bus, bracing herself for the frigid gusts that accompanied the night's torrential rain.
Sean was so pissed off that he didn't think twice before leaving the woman stranded at the bus stop. He knew he'd be late in getting home because she had already wasted his time convincing him to let her ride the bus. That irritated him.
"The next time you don't have the fare, don't take the bus!" he called out as he drove away.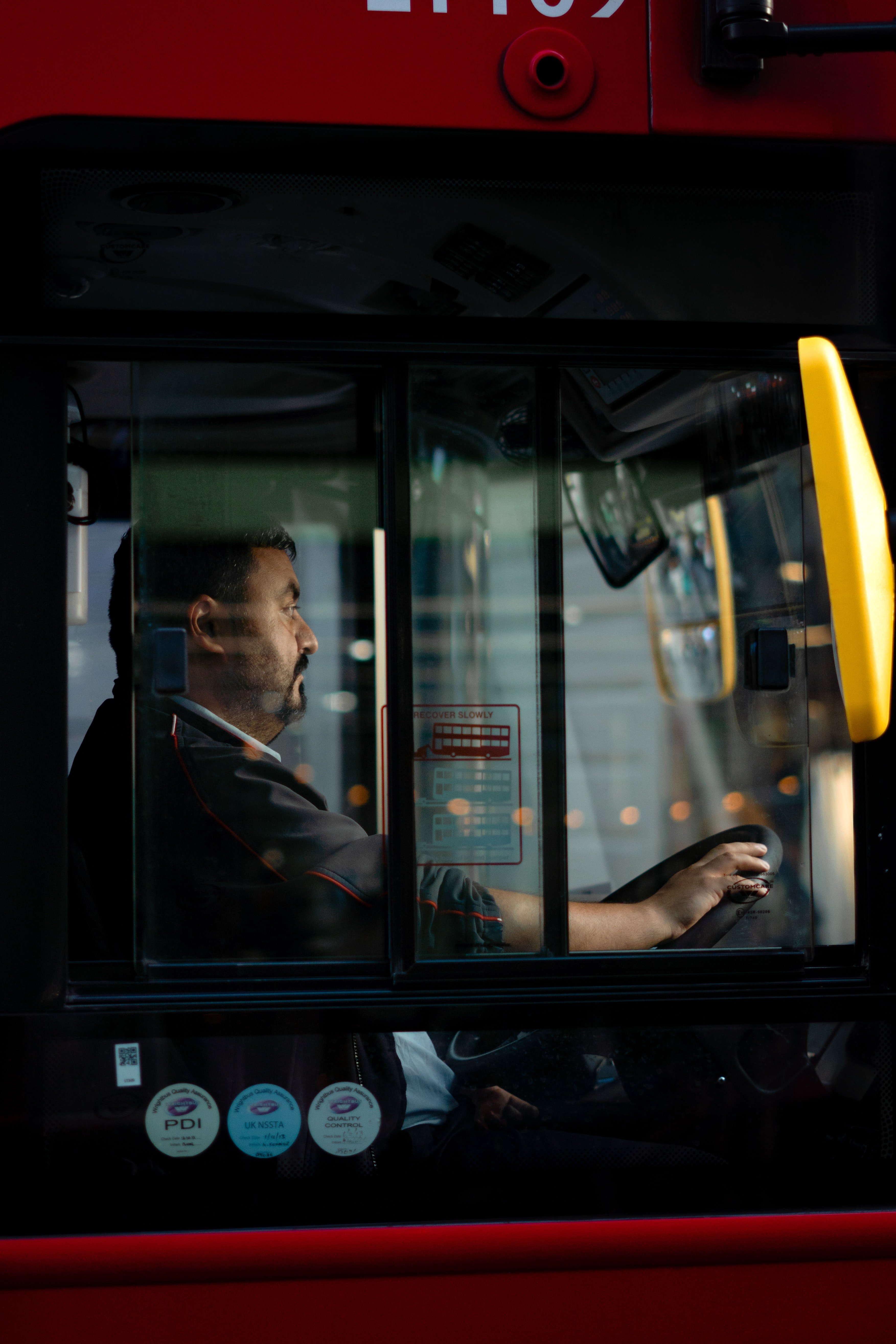 For illustration purposes only. | Source: Unsplash
When Sean returned home that night, his wife, Claire, welcomed him with a bright smile. "What took you so long, honey?" she asked. "I made some coffee. Freshen up. I'll go get it."
Sean sat at the dining table, waiting for the coffee after Claire handed him a towel to dry his hair. "What this?" he inquired, his gaze drawn to a large book on the table.
"Oh." Claire chuckled as she returned with the coffee. "I received it in the mail today. Do you remember my sister's family in India? She sent us a photo album. Oh, how long has it been since we've all been together..."
Claire leafed through the pages of the album, showing Sean some of the pictures. "You see this picture," she said, pointing to a photo. "This is my mother's side of the family. I haven't been very close to them, but I loved having them around as a child..."
As Claire began telling Sean stories about her family, one picture caught his attention.
"Wait a minute, who is she?" he asked, having recognized the woman he'd kicked out earlier in the photo.
For illustration purposes only. | Source: Pexels
Claire smiled. "She's my beloved Gran. My mother's mother. She practically raised me for several months when I was a baby because my mother had a difficult time giving birth to me and was hospitalized for a long period. Why do you ask? I don't think you two have met before!"
Sean's mouth dropped open. "I'll be right back," he said then threw on a coat and dashed out the front door with his car keys. He could not believe that the woman he kicked out in the pouring rain was his wife's grandmother. What luck!
When Sean arrived at the bus stop where he left the old woman, it was deserted. "Darn it!" he exclaimed and continued to look for her on the neighboring streets.
A couple of minutes later, he saw a petite silhouette through the windshield amidst the thick curtains of rain, and he heaved a sigh of relief. It was her.
"I'm sorry, ma'am," he shouted, pulling over beside her. "I had no idea you were Claire's grandmother. I'm her husband, Sean. Please get in."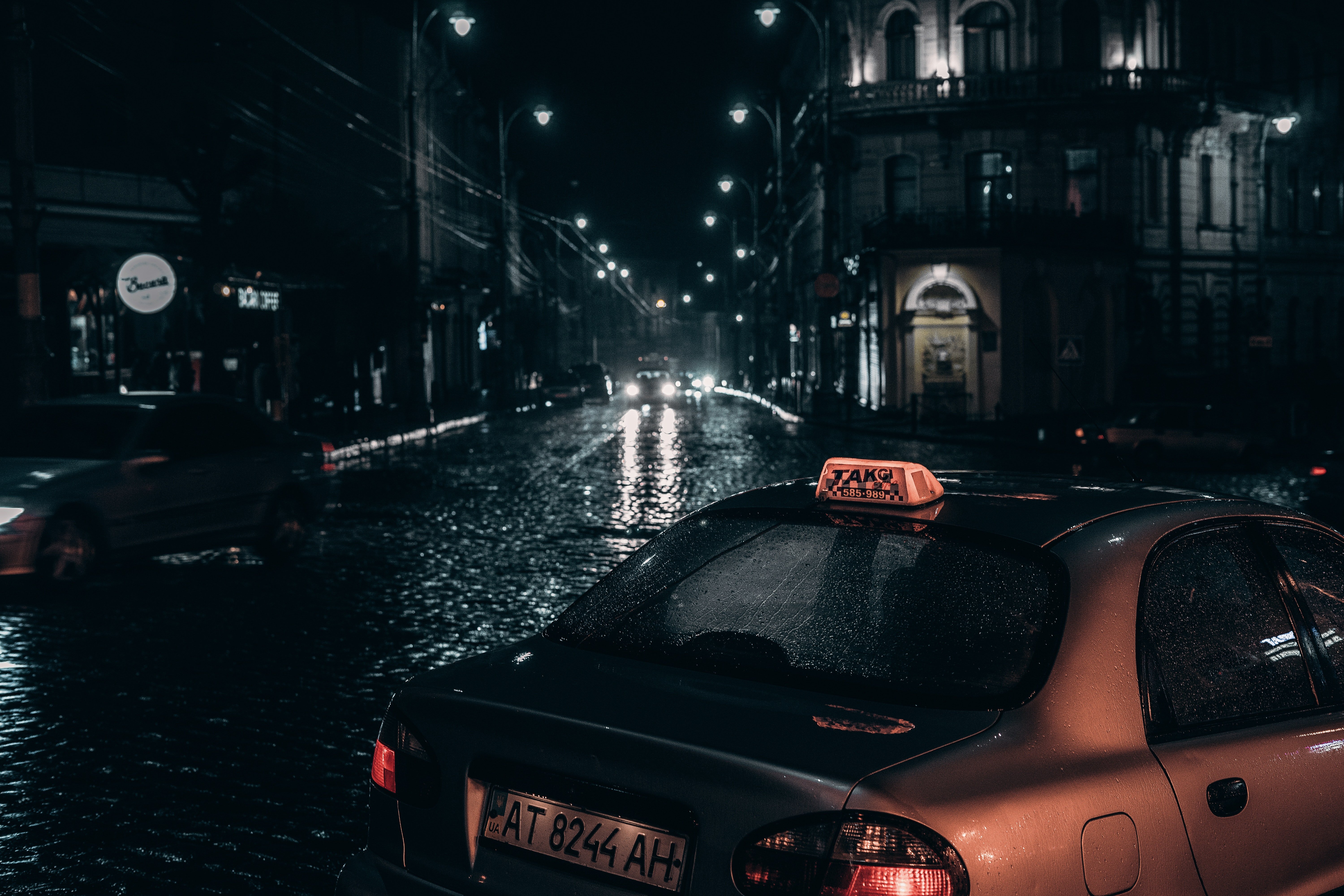 For illustration purposes only. | Source: Pexels
A weak smile appeared on the old woman's face as Sean opened the car door, and she settled inside. He felt terrible for how he'd behaved and apologized profusely to her.
"I knew I had seen you somewhere…I guess it was Claire's wedding pictures. I was sick then, and I couldn't attend the wedding," she laughed. "I didn't know you'd turn out to be my granddaughter's husband. I thought I'd be walking the whole way tonight to see her!"
"I'm sorry," Sean apologized again. "I recognized you after seeing your image in the album Claire's sister had sent us. I was really harsh with you, wasn't I?"
"Not if you see it as a part of your job," she said wisely. "You prioritized your job, and there's nothing wrong with that, young man…."
At home, when Sean arrived with Gran Molly, Claire was shocked. "You left abruptly for this? Oh, Gran Molly, I missed you so much! But how did you know she was here? I didn't know she was visiting us!"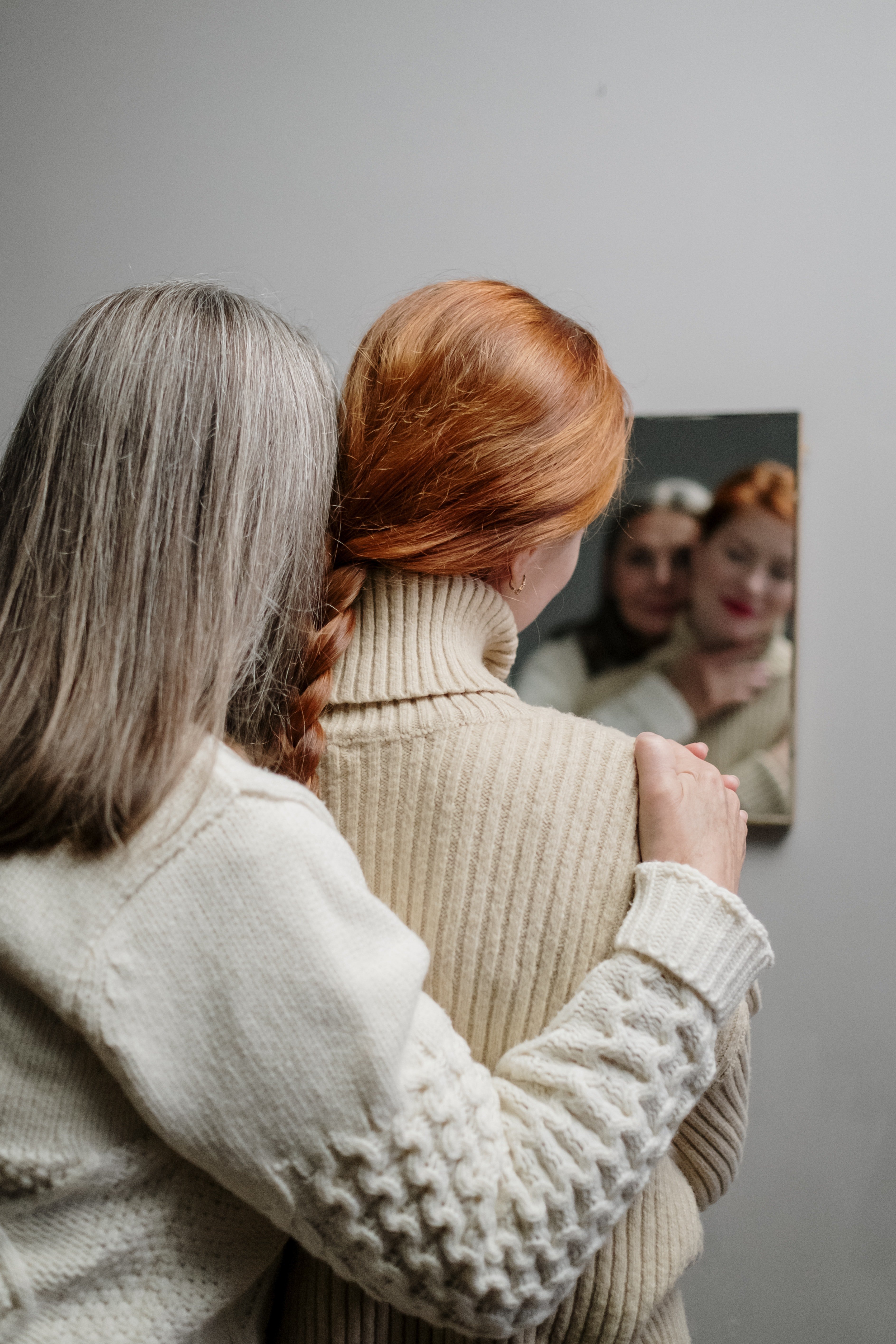 For illustration purposes only. | Source: Pexels
"I wanted to surprise you," said Gran Molly. "Your husband is a kind one, darling. I was planning to take the bus, but I missed it anyhow," she lied. "You know I am an old bird. I can't catch up with the speeding drivers these days! Fortunately, Sean had seen me strolling down the street and came quickly to pick me up. He is a keeper." She winked, and Claire smiled.
"Please make yourself at home, Gran. I'll make your favorite raspberry tea for you." Turning to Sean, she said, "Let's all enjoy dinner together now that Gran is here, honey."
Sean and Gran Molly kept the little secret about their encounter from Claire as they didn't want to upset her. And Sean decided that from then on, he'd be kinder to his passengers. After all, 75 cents was a modest sum, and he could overlook it once in a while, especially if someone traveled all that way to surprise the family.
What can we learn from this story?
Some white lies are necessary when you love someone. Gran Molly's lie about how she and Sean met allowed Claire to have a happy reunion with her grandmother.
Always be kind to others because you never know what they're going through. Sean kicked out Gran Molly for a mere 75 cents, unaware of the lengths she traveled to surprise his wife.
Share this story with your friends. It might brighten their day and inspire them.
If you enjoyed this story, you might like this one about a bus driver who kicked out a rich woman in the cold because she was $3 short of bus fare.
This piece is inspired by stories from the everyday lives of our readers and written by a professional writer. Any resemblance to actual names or locations is purely coincidental. All images are for illustration purposes only. Share your story with us; maybe it will change someone's life. If you would like to share your story, please send it to info@amomama.com.
Please fill in your e-mail so we can share with you our top stories!