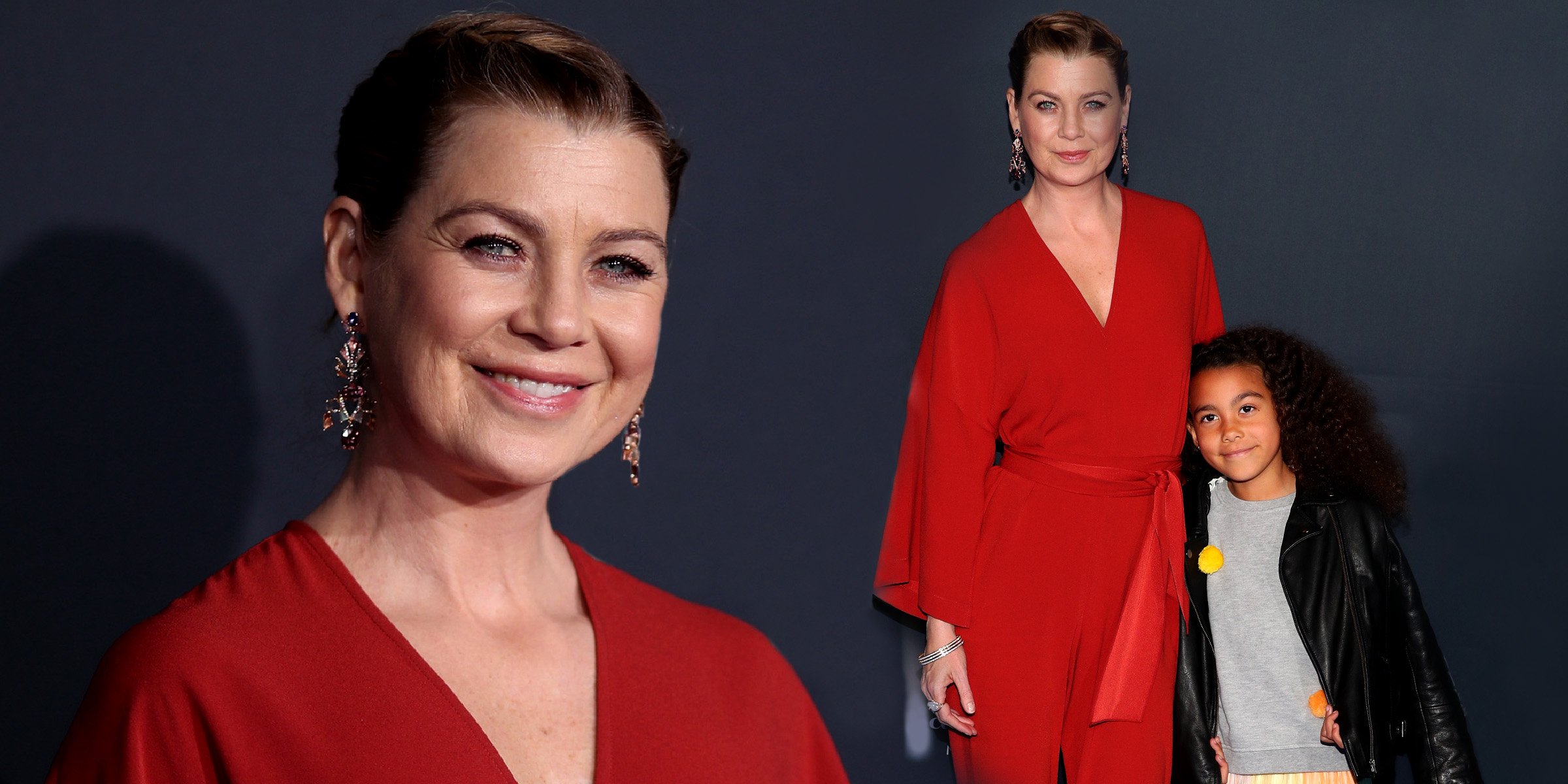 Ellen Pompeo & Sienna May Pompeo Ivery | Source: Getty Images
Sienna May Pompeo Ivery Was Born via Surrogate - Facts about Ellen Pompeo's Second Daughter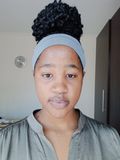 Sienna May Pompeo Ivery is "Grey's Anatomy" alum Ellen Pompeo and former record producer and writer Chris Ivery's daughter. Sienna May's parents kept her arrival a secret for two months before announcing that they had a secondborn who was conceived and delivered through surrogacy.
Sienna May Pompeo Ivery is rarely spotted in public. Her parents do their best to shelter her and her siblings from the media's prying eyes, as Pompeo and Ivery have had to deal with fleeting whispers of unfaithfulness in their marriage in the past.
Sienna May rarely appears on her parents' social media accounts, but when she does, they often gush about her or her siblings' growth and most precious moments. She also accompanies them with her brother and sister on high-profile events.
Sienna May's Birth Went Quiet
Sienna May Pompeo Ivery was born on August 2014. She is her parent's secondborn child, and her arrival was kept hush-hush for two months until October 2, 2014, when her mother announced she and her husband had welcomed a second daughter.
Pompeo followed with a tweet, thanking her supporters for allowing her family the privacy to enjoy having a new member join their family for the first few weeks of their arrival. During an interview, Pompeo revealed that she had Sienna May via surrogacy. She explained how vital it was that the surrogacy was private, saying:
"This baby was born via surrogate, so I felt an obligation to keep the surrogate's privacy — that was of the utmost importance."
Sienna May Is Rarely Seen in Public
Sienna May Pompeo Ivery seldom appears in public or on her parent's social media; it can be difficult to identify her quickly, as her parents post her less and less. However, they do allow for occasional glimpses of her growth. Pompeo posted a few photos of her family in stylish ensembles on their weekend in Sicily, Italy, earlier this year.
The Pompeo Ivery family was invited to the Dolce & Gabbana Alta Moda Women's Show, and Sienna May's mother shared photos of her family's stylish ensembles on Instagram during their weekend in Sicily. In one of them, 8-year-old Sienna May lays on a bed, donning a brightly colored robe with various geometric patterns.
Sienna May also sported a floral print sleeping mask with a red silk lining. Her mother also shared a photo of her husband and son enjoying a ride on a cream-colored Vespa, wearing matching black and white casual ensembles and black newsboy hats.
Pompeo didn't leave out her firstborn, as she shared a snap of Sienna May's sister enjoying a cup of tea, elegantly posing as she wore a black vest, a maxi skirt with colorful fruit designs, and a bracelet.
Sienna May's Parents
According to Parade, Ellen Pompeo and Chris Ivery met in 2003. During their first conversation, they discovered they hadn't grown too far apart from each other's neighborhoods. While they lived their childhoods in Boston, Massachusetts, the pair only met as adults in a California grocery store.
Sienna May's parents started as friends before their chemistry turned into romance. They had spent six months together platonically, after which Ivery saw his then-friend in a different light one night. They got engaged in November 2006 and married a year later, in November 2007.
The couple decided to keep their wedding a secret and had the ceremony in New York City, where former mayor Michael Bloomberg officiated their union. Once they had been declared husband and wife, they decided to grab lunch at a restaurant called Lupa.
Pompeo once shared her husband's discomfort when he watched her kiss other men on screen. Although the former record producer said he wasn't particularly jealous of the men who played her love interests, he felt awkward watching the make-believe romance and intimacy until he eventually avoided watching "Grey's Anatomy."
Ivery was a record producer and writer in the music industry for 25 years. After leaving the music scene, he ventured into the fashion world, reaching out to his favorite UK-based clothing brand Sergio Tacchini.
Ivery had difficulty finding Sergio Tacchini in the US and decided to reach out to the brand to strike a deal for them to relaunch their LA branch. Together with Stefano Maroni, they launched a pop-up shop and the STLA collection.
Sienna Is Not the Only Child in the Family
Nearly two years into their marriage, in September 2009, Ellen Pompeo and her husband welcomed her older sister, Stella Luna. Pompeo lived a carefree life with her husband where they could sleep in, travel as much as they wanted, and drink into the wee hours of the morning before they had kids.
Hence, the actress was ready to become Stella Luna's mother because she felt she wouldn't miss out on anything. During her pregnancy with Luna, when her baby bump was more visible, she was still in the middle of filming season 6 of "Grey's Anatomy."
Per Parade, the writers developed a story in which her character, Dr. Meredith Grey, was to donate her kidney. That way, Pompeo was able to hide her pregnancy with scrubs. Sienna May's younger brother and her parents' last born is Eli Christopher, born in December 2016. Pompeo announced the 6-year-old's birth on Instagram.
Sienna May's mother shared a video of her, where she's expressing her frustration over Eli's behavior. She was only five at the time but was upset that Eli "kept testing her" even when she was four. When Pompeo asked her secondborn what needed to be done about Sienna May's brother, she promptly responded, "Separation."
Please fill in your e-mail so we can share with you our top stories!