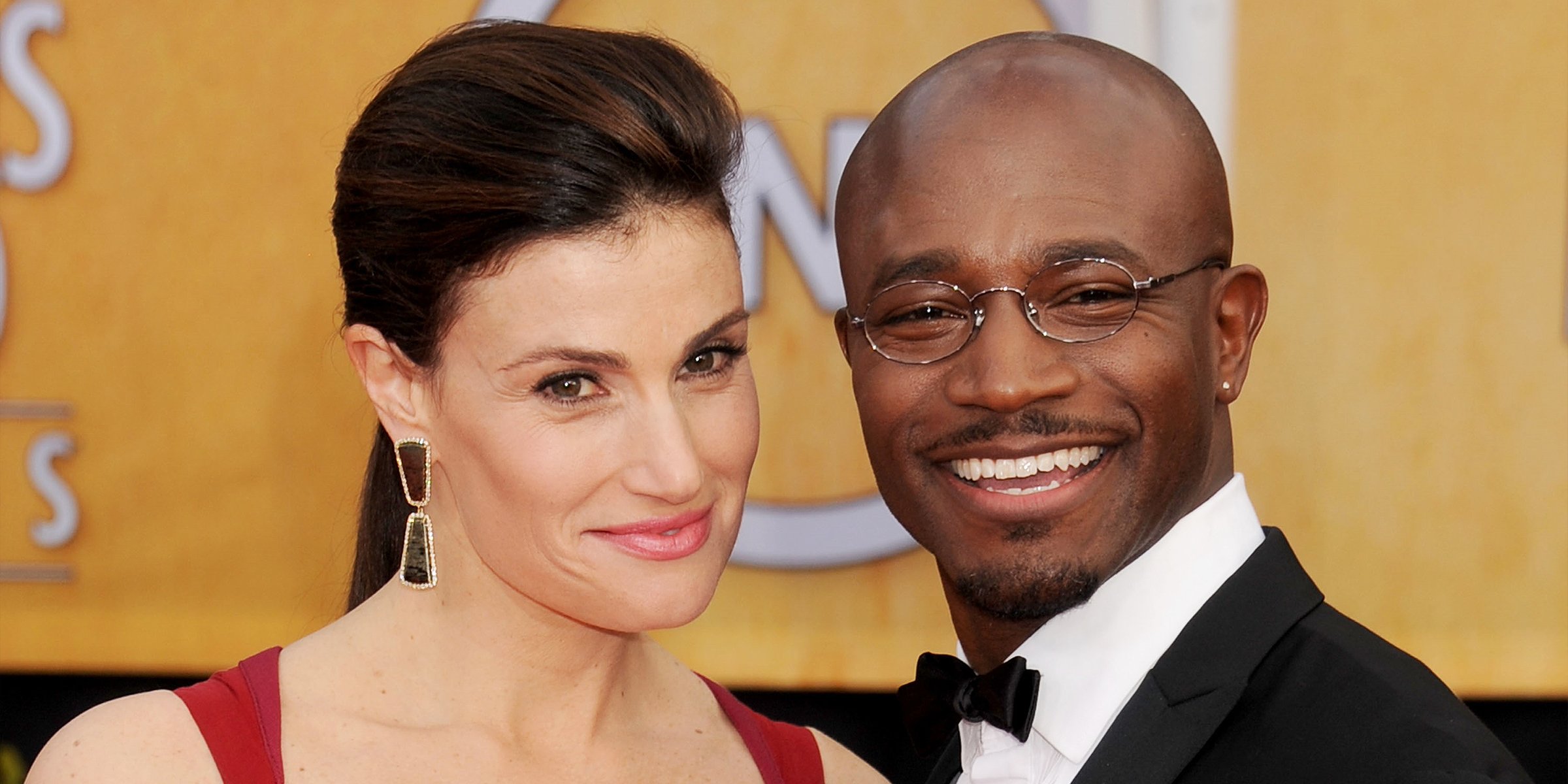 Taye Diggs and Idina Menzel, 2013 | Source: Getty Images
Taye Diggs and Idina Menzel's Marriage & the Possible Reasons behind Their Divorce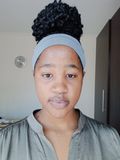 Taye Diggs is a multi-talented performer and a part of the theater community; it's where he met the former love of his life and the mother of his only son, Idina Menzel. His affiliation with Broadway often led to speculations about his sexuality.
Although the "Brown Sugar" star has never publicly labeled himself, his known dating history consists only of women, and he was once married. Tay Diggs fell in love with actress Idina Menzel, and the pair tied the knot in the early 2000s.
During their marriage, they welcomed a son. Sadly, they announced their separation after ten years into their union and divorced in 2014. However, the former lovers are reportedly in a good place and have a solid and compassionate co-parenting relationship.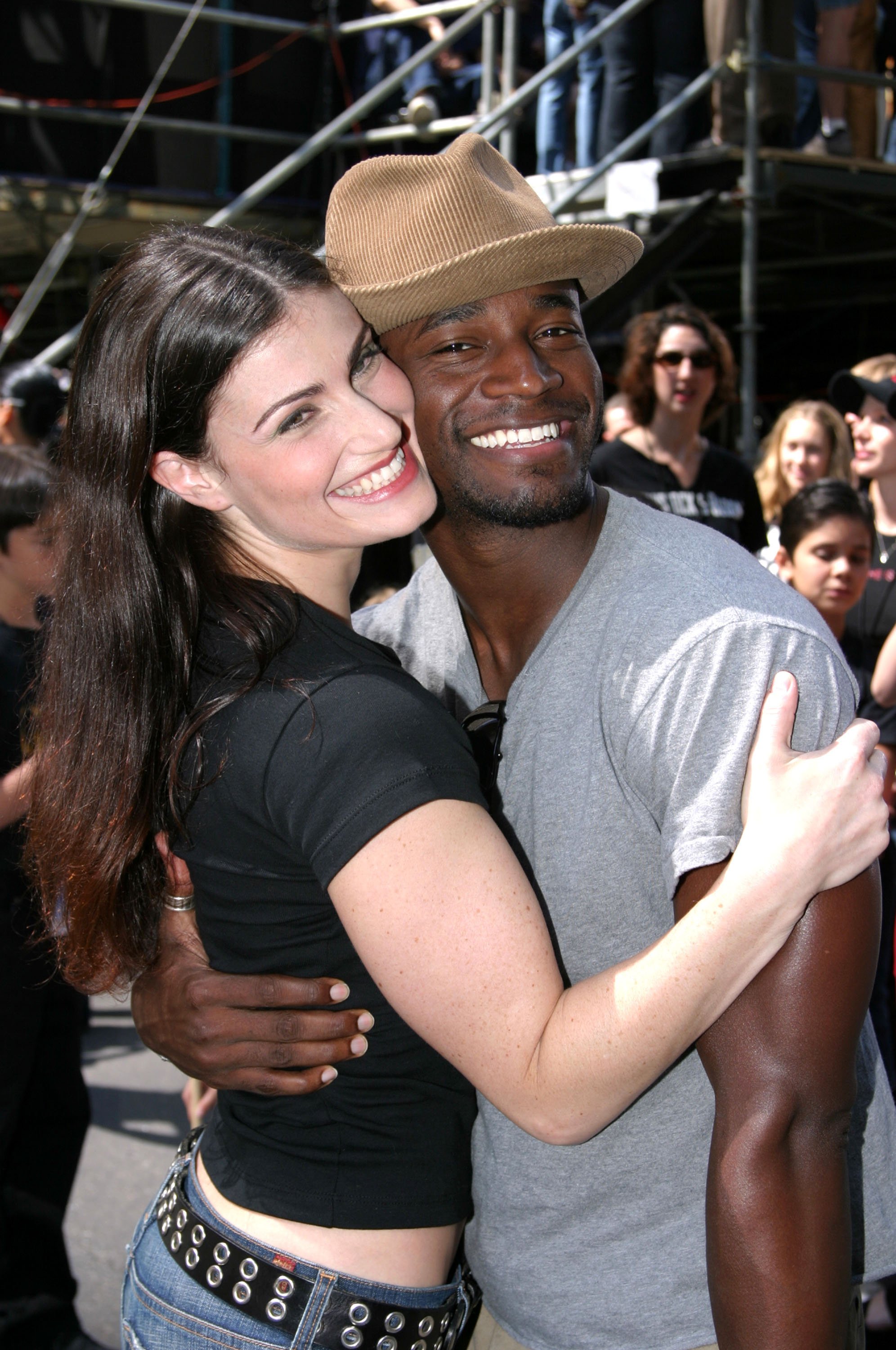 Taye Diggs and ex-wife Idina Menzel at unspecified event | Source: Getty Image
Taye Diggs and Idina Menzel's Marriage
Taye Diggs and Idina Menzel first met when they collaborated on the theater production "Rent" in 1995. After eight years, the couple exchanged their vows on January 11, 2003. Diggs shared that he and Menzel were friends initially, but their dating history details within those years are unknown, suggesting they kept their relationship incredibly private.
In March of 2009, it was announced that Menzel and Diggs were expecting their first baby together. That year in September, their son Walker Diggs joined the family. Menzel revealed that from the first day she met Diggs, he would always share his conviction about having children with her.
Unfortunately, the pair announced their split in 2013 and a pending divorce. Their representatives added that the former couple's primary focus during their separation was their son and requested privacy as they handled their family matters.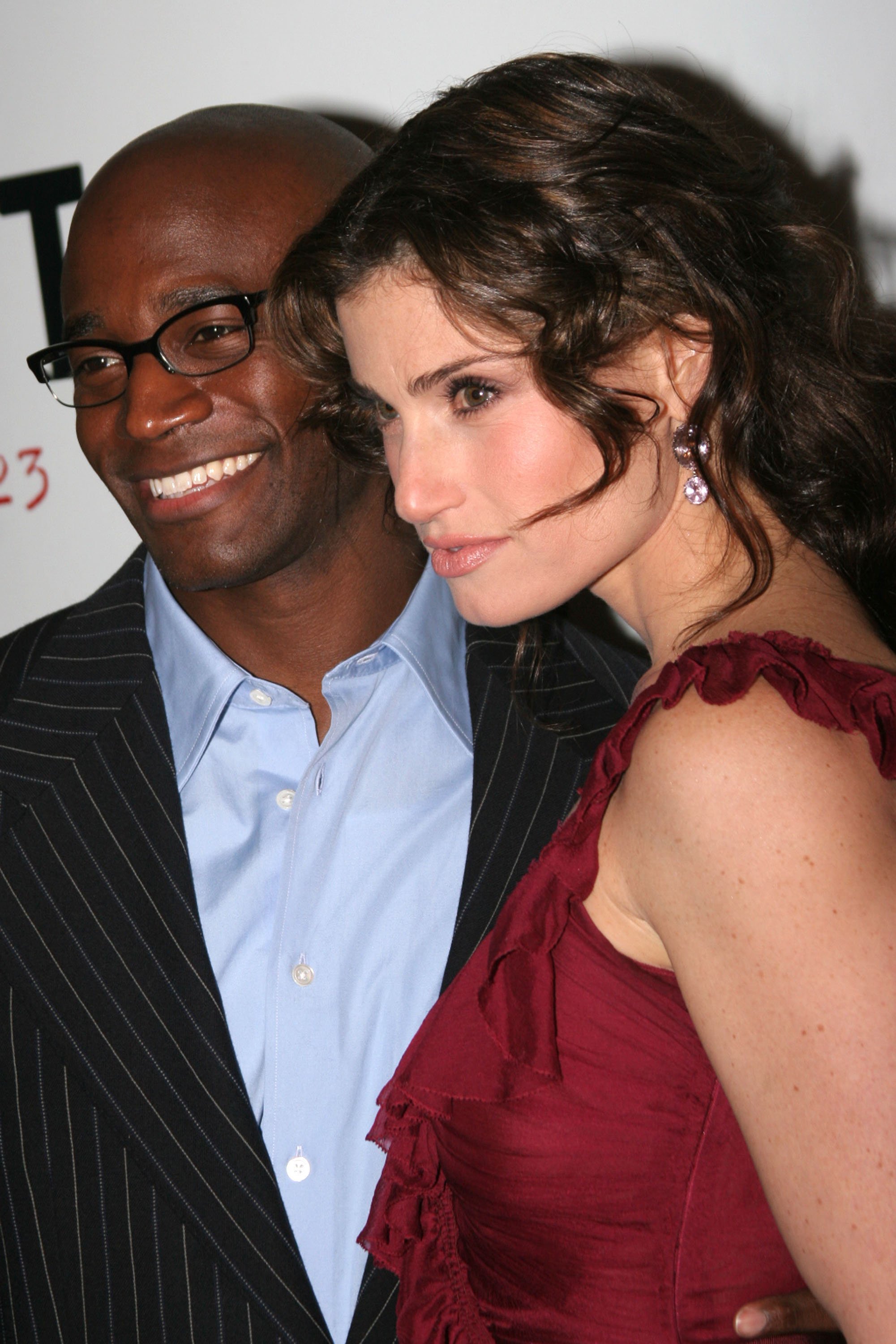 Taye Diggs and Idina Menzel pose during ''Rent'' New York City Premiere in New York City | Source: Getty Images
Taye Diggs and Idina Menzel Divorce
Diggs and Menzel finalized their divorce in November 2014; however, the news only broke out a month later. According to The List, TMZ confirmed the divorce terms included shared financial responsibilities and custody of their son. Neither Diggs nor Menzel requested spousal support.
Although their split was amicable, the former lovers have publicly shared the ails of divorcing. The actress was also born to parents who later separated.
She understood the difficulty of watching her parents split and felt guilty for putting her son in that position. Menzel had promised herself that she would never divorce. Her husband also admitted:
"I'd be lying if I said there weren't times when I thought, 'Oh, man, people are going to trip out [if we split].'"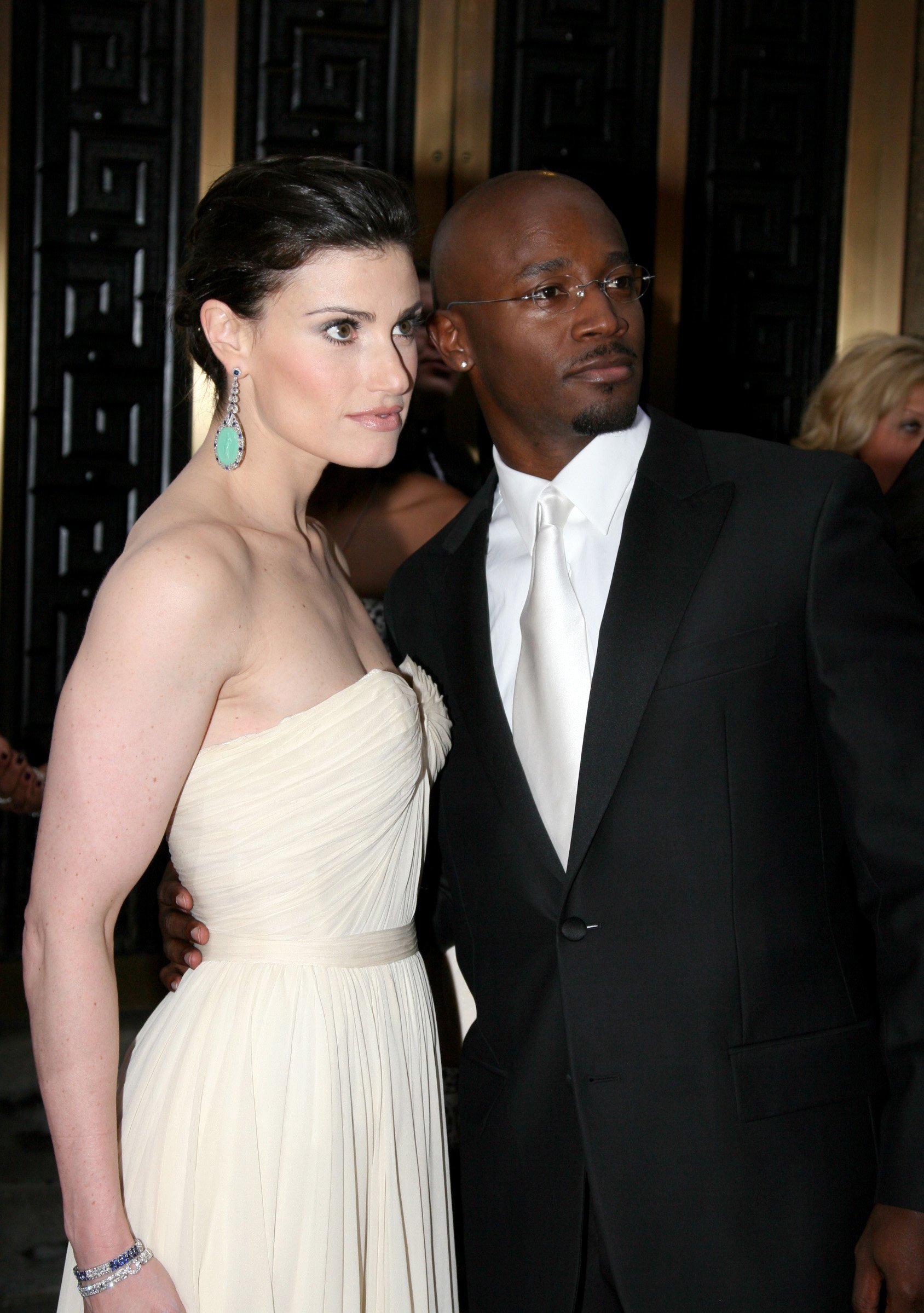 Idina Menzel and Taye Diggs pose during 61st Annual Tony Awards in New York City | Source: Getty Images
In July 2014, Diggs considered his and Menzel's supporters' reactions to their relationship from conception to end. He contemplated if people rooted for his marriage because he and Menzel were an interracial couple within a theater community.
According to Distractify, Diggs received ample backlash regarding his choice to be with a white woman from the Black community, particularly Black women. Although the actor expressed he might not be with another white woman the next time he found himself dating, those comments still didn't land well with Black people.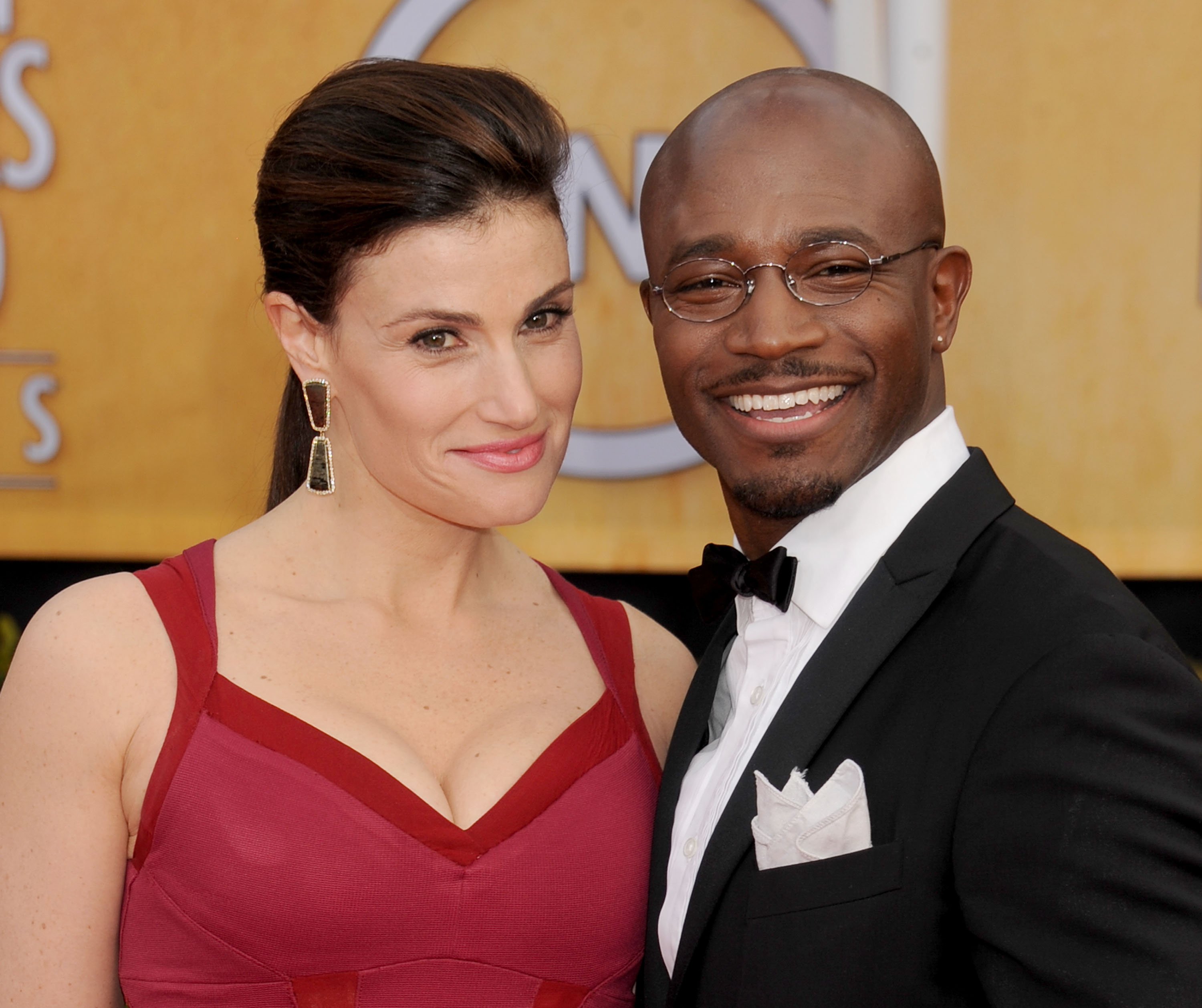 Actors Idina Menzel and Taye Diggs pose as they arrive at the 19th Annual Screen Actors Guild Awards on January 27, 2013 in Los Angeles | Source: Getty Images
The List wrote that Hollywood couples often cite clashing schedules for their separations. Menzel and Diggs's careers have been speculated to have contributed to their split as actors who dabble in other forms of entertainment.
The "Frozen" actress once confessed that she and her ex-husband tried not to spend more than two weeks apart. The couple also tried different ways of communicating to keep the momentum of their relationship going. Regardless of their busy work days, they prioritized their son overall and continued to do so.
Despite the differences between herself and her husband, Menzel learned that it was important not to speak ill of each other, especially with Walker in the picture. Diggs concurred and added that there was no room for negativity in their co-parenting partnership.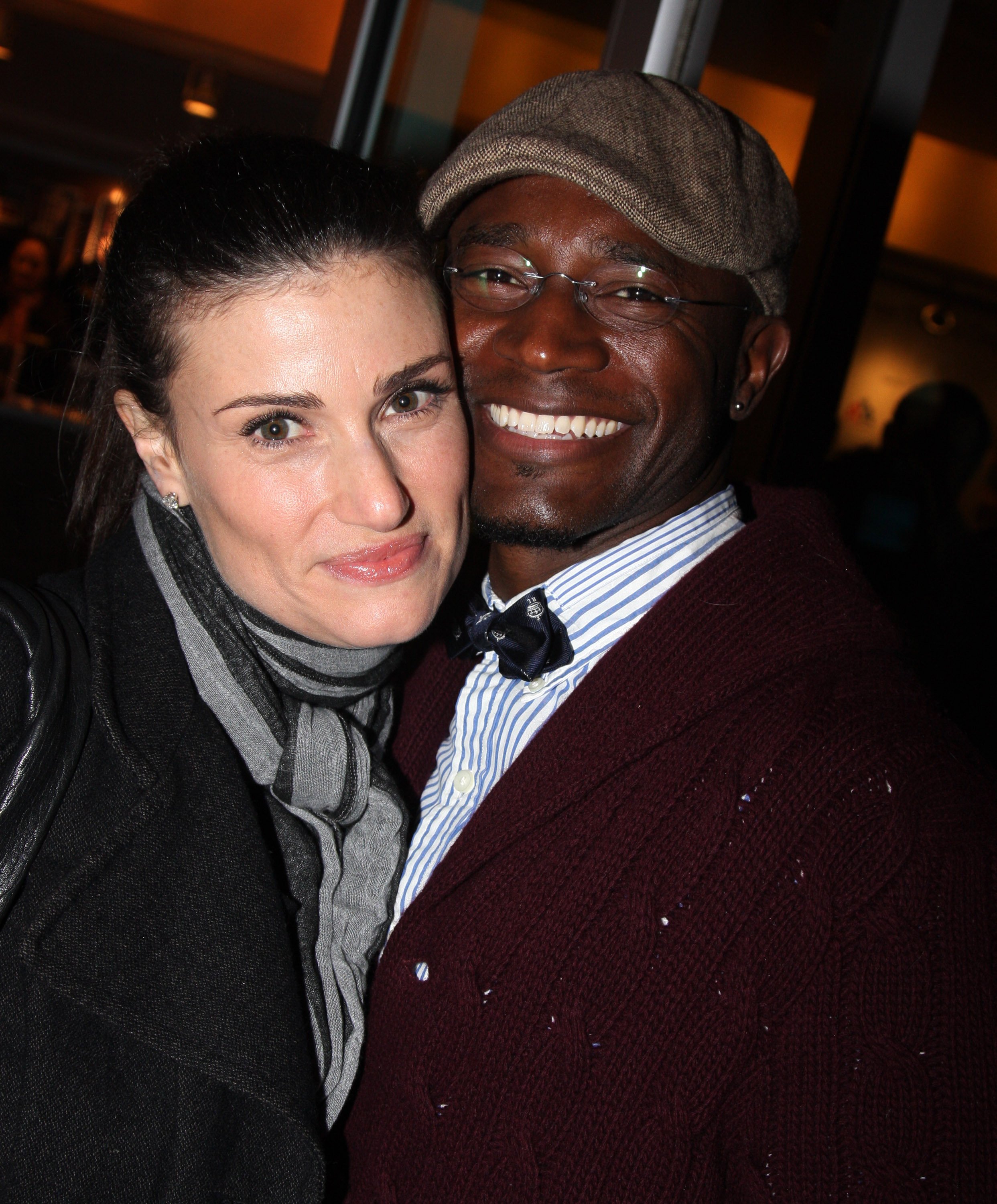 Idina Menzel and Taye Diggs are photographed as they pose during the opening night party for the world premiere of 'Minsky's' on February 6, 2009, in Los Angeles | Source: Getty Images
Taye Diggs's Son about His Dad Dating
Taye Diggs's son, Walker Diggs, has shared his opinions about his dad's dating life. During a 2018 interview with People, Diggs recounted a conversation he had with Walker in which the now 13-year-old stated that he wanted his dad all to himself.
He later became conscious of that statement and asked his dad if it was okay for him to say things like that. Diggs assured his son that he was more than welcome to be honest with him and tell him anything.
According to Diggs, Walker is an incredible athlete, and the "Empire" actor was glad his son didn't want to pursue acting. He specified that Walker didn't see himself in the acting industry and was always playing basketball or football.
Diggs reflected on how he enjoyed being able to provide his son with the opportunities that weren't afforded to him in his childhood. He found it "very refreshing" to watch his son focus on what he enjoyed the most and added:
"He gets to watch us do what we do, and we get to watch him do what we never could. So that's been very, very refreshing."
The actor also elaborated on ensuring his son ate nutritious food, saying that he may not have grown up affluent, but he believes he was relatively healthy. Diggs added his conviction that the food one eats affects one's immune system even as an adult.
Clearly, Diggs wants his son to grow up strong. He revealed in 2017 that all he and Menzel wanted was to provide their son with the best they could. In 2018, the pair were spotted heading to one of Walker's basketball games.
Please fill in your e-mail so we can share with you our top stories!