Taye Diggs Has Biracial Look-Alike Son with Idina Menzel – Meet Walker Nathaniel Diggs
Taye Diggs is a proud father who has been through a not-so-pleasant divorce in his life. However, one thing he is most proud of is his son, Walker Nathaniel Diggs, a biracial boy who appears to be his doppelgänger. 
Famous Hollywood star, Taye Diggs, and his former wife Idina Menzel found love despite their different racial backgrounds.
Taye, an African American, and his ex-partner, a Caucasian, saw past their differences, and in that time frame, became parents to a handsome young man, Walker Nathaniel Diggs. Here is everything worth knowing about their adorable son.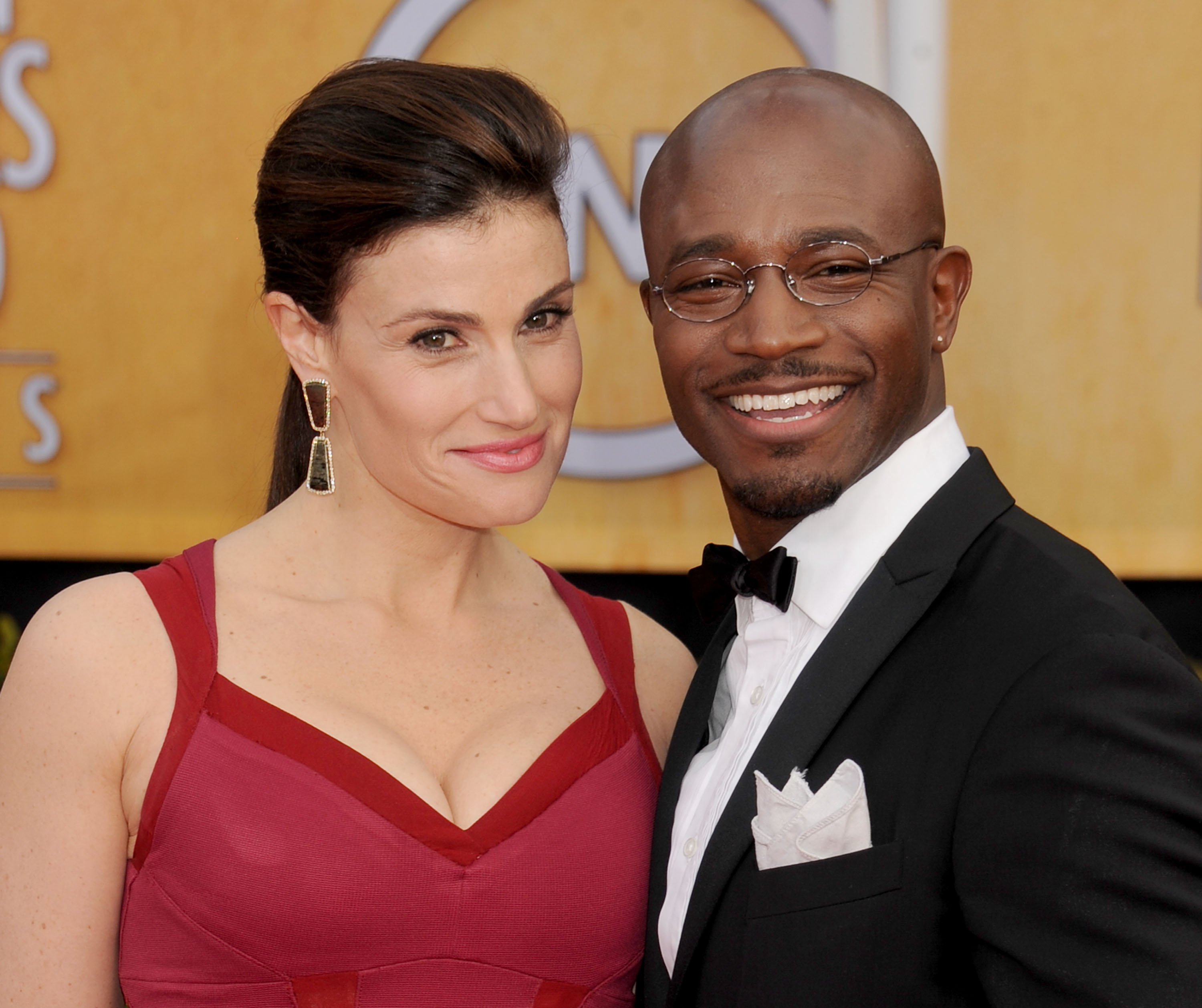 WHO IS WALKER NATHANIEL DIGGS?
Walker is the only son of the two famous stars, Taye and Menzel, who met on a Broadway production titled "Rent," in 1995. Walker is an intelligent boy, and he has not allowed his parents' fame to affect his choices. In an interview, his dad said:
"He doesn't feel the need to follow in our footsteps. He's doing all this stuff that I didn't get a chance to. He plays basketball every day..."
TAYE DIGGS ON FATHERHOOD
Taye Diggs is not only an actor but a loving father, and time and time again, he proves his invaluable affection for his mini-me. Since becoming a father, he has delved into different worlds of fun, like spending time with his child and authoring children's books.
Online, the father-of-one shares several snaps, old and new, all showing that he has an intimate relationship with the young blood. The father and son duo spend time watching movies, snacking behind closed doors, dozing off, and even goofing around.
An Instagram post dated June 30 on Taye's up-close picture showed his son snuggling up next to him, wrapped in a green blanket.
The actor donned a gray shirt, and his eyes were off the camera. He added a caption reminiscing his time with Walker throughout the quarantine period. It read:
"Spending a year at home with my son has been something special. But both him and I are SO ready to reunite with the friends and family we've missed most."
Apart from sharing intimate moments online, the doting father has also been candid about how he processes his son's identity.
After releasing his children's publication titled "Mixed Me," Taye mentioned that he never wants his son to identify as just black because he has a white mom. In that same interview, he further linked it to being proud of one's skin color.
The actor added that there should be more inclusiveness of colored entertainers on screen and more books that can influence his son and other young minds on appreciating their mixed race.
 FATHER AND SON BOND
Most parents assume that they do excellently, and it is the same with Taye, who loves his son exceptionally. He prioritizes the little man and would not want to do anything to hurt him.
In 2019, Walker's dad revealed that his young buddy does not want him dating anyone for fear of divided attention, which is understandable. However, the celebrity added that at the appropriate time, he would discuss it with his mini-me.
CO-PARENTING WALKER NATHANIEL DIGGS
Both Taye and Menzel have been navigating co-parenthood since 2013. The couple divorced after ten years of marriage but managed to maintain a cordial relationship.
After their marriage ended, they decided that putting their son first is the only way to make it through, so they did that. It has not been easy, but the actor has been hands-on and committed to being the best parent.
These two are co-parenting goals as they compromise and do what is needed for their child's growth. They confessed that they have nothing but love for each other and would never say bad things about either party.  
LIFE AFTER THE DIVORCE
His ex-wife moved on to marry another Hollywood actor, Aaron Lohr, while Taye remains unmarried. However, he has a woman in his life whom he successfully introduced to Walker. The process was stressful, but surprisingly, the young chap loved her at the first meeting!