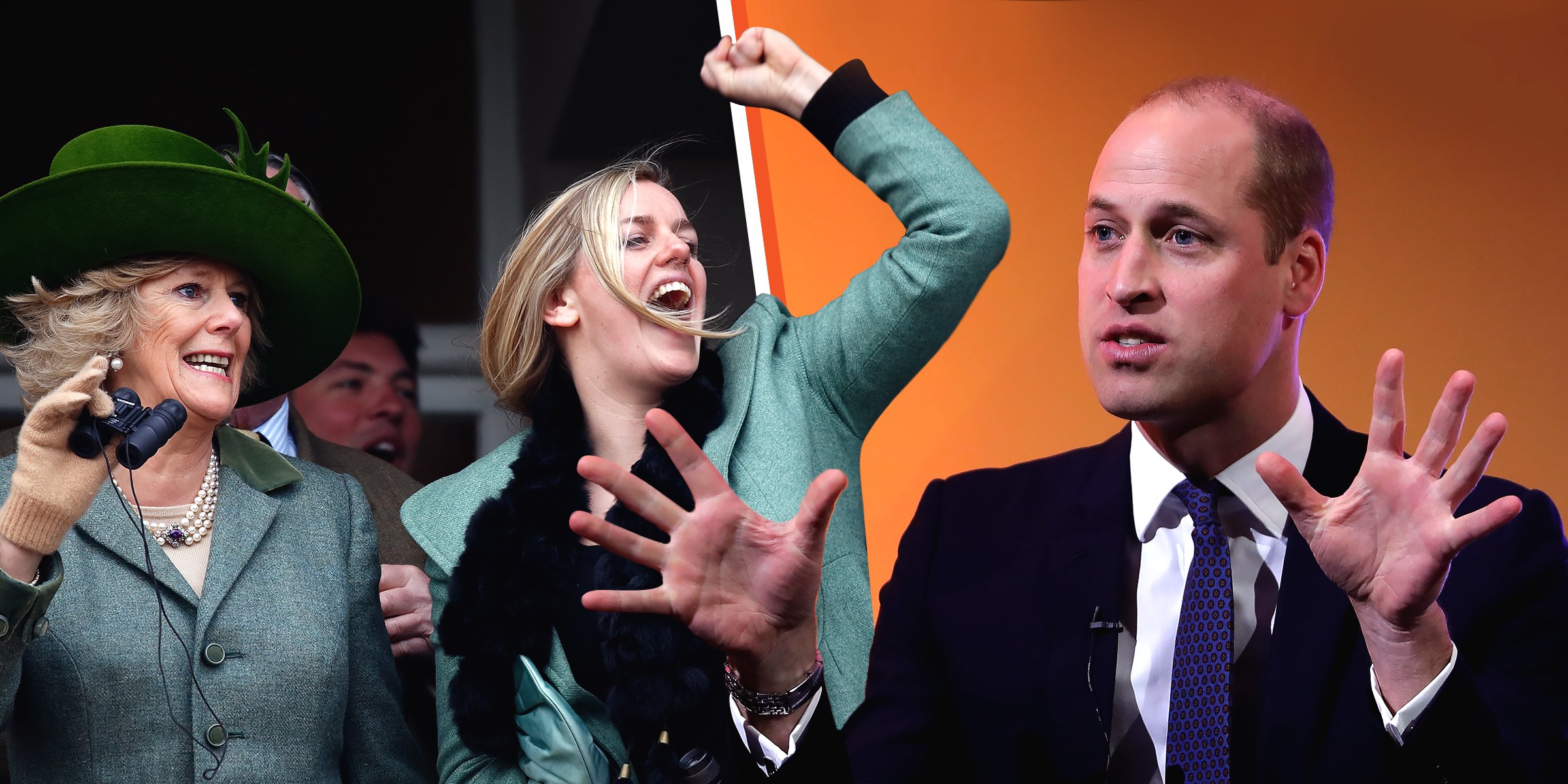 Laura Lopez and Queen Consort Camilla | Prince William | Source: Getty Images
Camilla's Kids Left 'On the Side' & Not Part of Royal Family — Her Daughter Had 'Fights' with William, Claims Book

Queen Consort Camilla has been controversial in the royal family's history. Although she is now sitting on the throne next to her husband, King Charles III, her children from her previous marriage are not as well-received.
King Charles III ascended the throne on September 8, 2022, when Queen Elizabeth II passed away peacefully at her Balmoral home at 96. His wife, Queen Consort Camilla, also immediately assumed her new title.
Queen Consort Camilla has two children, who she shares with her ex-husband, Andrew Parker Bowles. Her children are Tom Parker Bowles and Laura Lopes. Parker Bowles and Queen Consort Camilla were married from 1973 to 1995.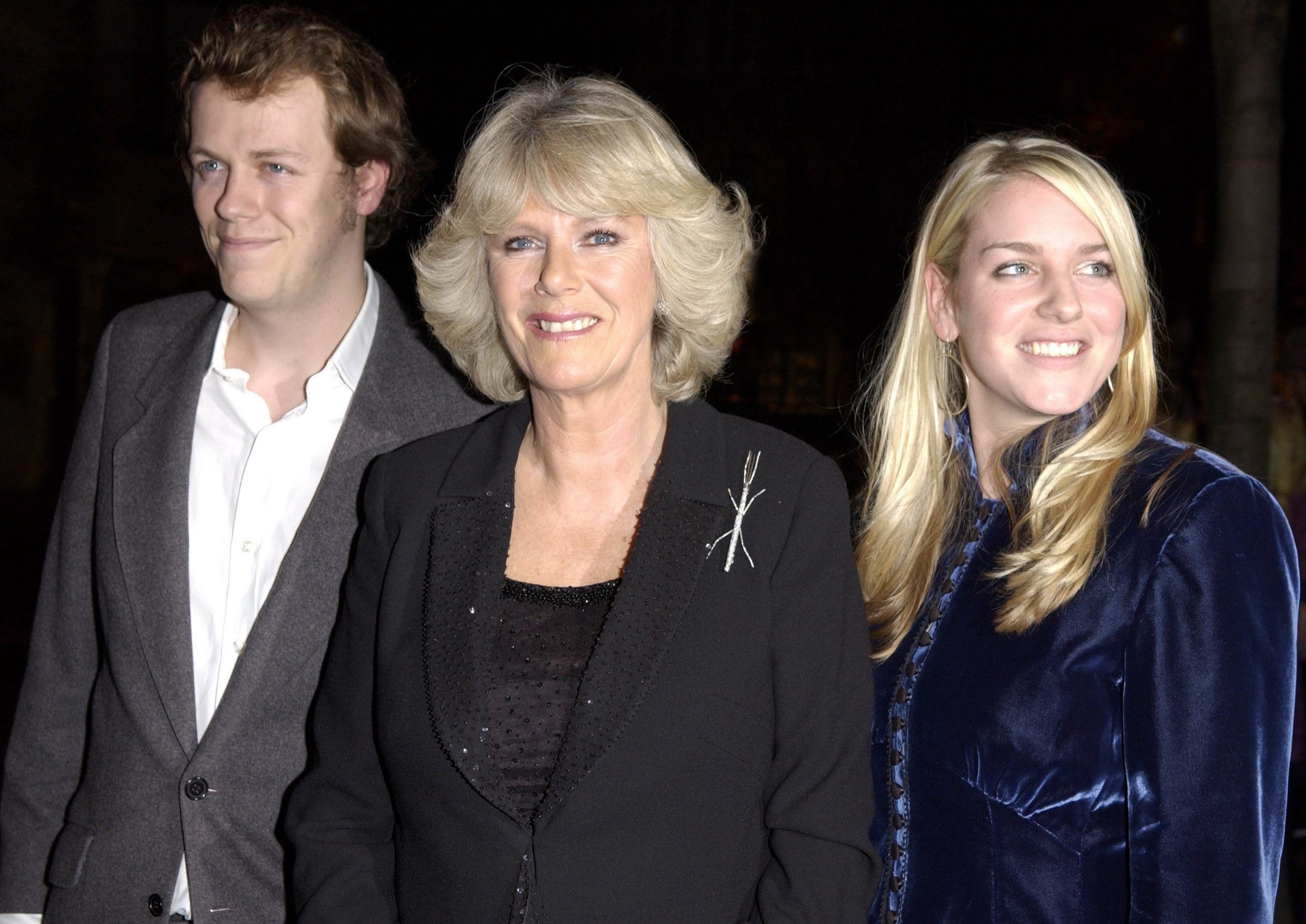 Camilla Parker Bowles with her son, Tom Parker Bowles, and daughter, Laura Parker Bowles, arriving at a party in Kensington to celebrate the release of his new book, "E Is for Eating: An Alphabet of Greed" on November 3, 2004. | Source: Getty Images
Before Queen Elizabeth II passed away, she expressed her desire for King Charles III's wife to become Queen Consort when he ascends the throne. This decision was reportedly met with much anger from the public,
according
to "Today".
Queen Elizabeth II mentioned that her son and his wife had given her many years of support, and she wished to show them the same support. She also recognized that Queen Consort Camilla had given many years of loyal service to the royal family.
Queen Consort Camilla's Children Were under Pressure
It is well-known that Queen Consort Camilla and King Charles III married under challenging circumstances after King Charles III's ex-wife, Princess Diana, passed away. The focus was on the couple for a while, but the public later refocused on their children.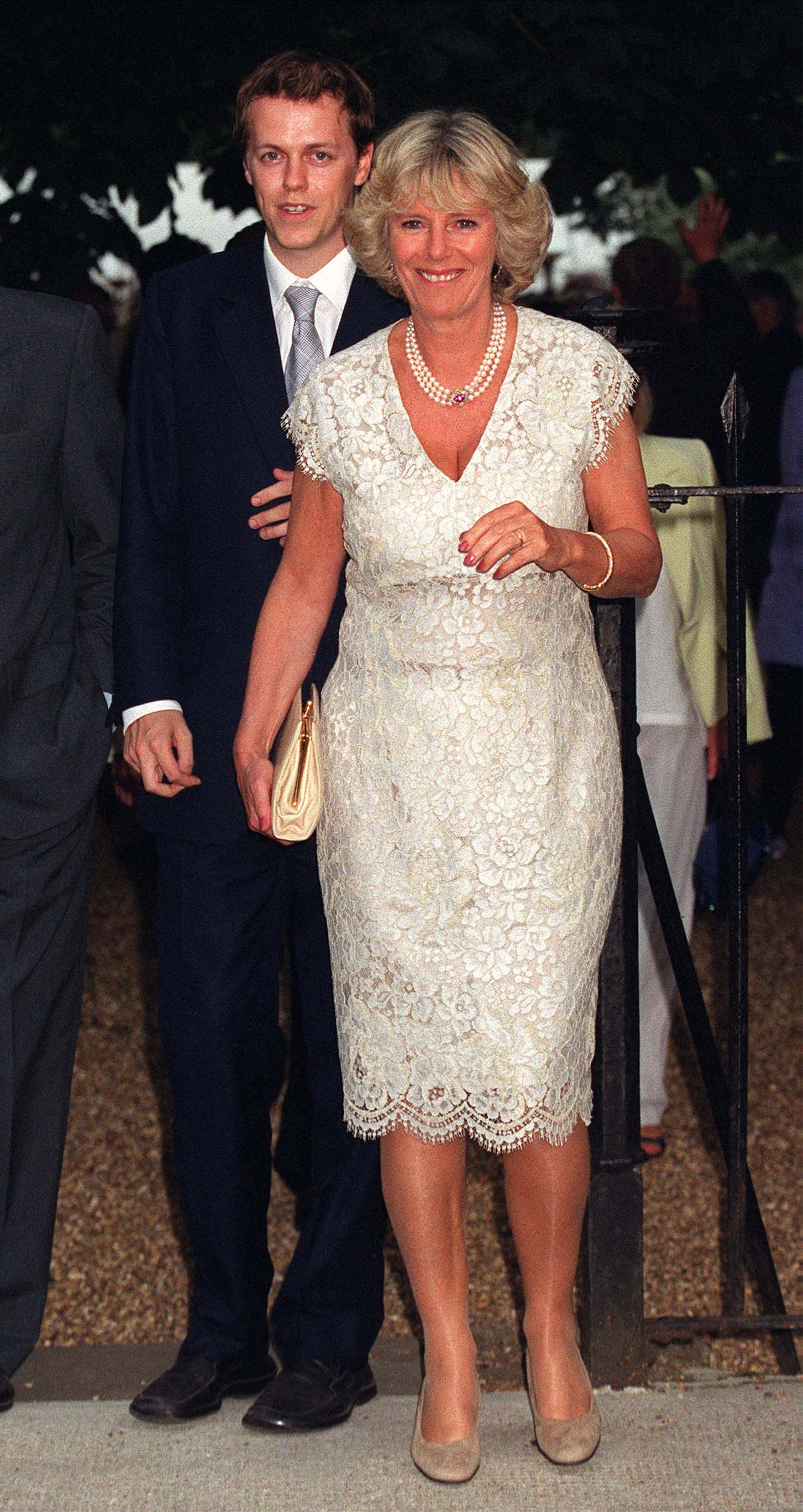 Camilla and Tom Parker-Bowles attend a summer party hosted by Sir David Frost on July 4, 2001 at his home in Chelsea, London. | Source: Getty Images
"Express" reported that over the years, Queen Consort Camilla has become a respected and trusted member of the royal family. However, her children have not always found it as easy as she recently has.
It was 1993 when a phone conversation between Queen Consort Camilla and King Charles III came out. It was an intimate conversation between the couple that Tom Parker Bowles was reportedly quite upset by.
Tom revealed in 2014 that he was unhappy about the interview being leaked to the press. He admitted:
"I wasn't going to read that sort of stuff about my mother, just as much as she wouldn't want to read it about me, or my kids certainly wouldn't want to read it about me".
He also mentioned that there were things that everyone said to the people they loved that they wouldn't want the world to see or hear, and he didn't feel the need to hear about his mother's private life.
While Tom had a hard time accepting that his mother's affair had been so publicly exposed, Prince William and Queen Consort Camilla's daughter, Laura, were having a hard time accepting each other, per "Express".
Royal author Katie Nicholl revealed to the publication that when they found out about the relationship between the Queen Consort and the King, Laura and William used to have terrible fights. She said:
"William would blame Camilla for all the hurt she had caused his mother, which would send Laura into a rage. Laura was not having any of it. She would take a hard line and fire back at William, 'Your father has ruined my life"'.
Nicholl even said that when the King would phone her mother, Laura would scream down the phone for him to leave her family alone. While the initial feelings weren't good, the family has now become used to one another.
The Queen Consort's Children Do Not Have Royal Titles
Although their mother has recently become Queen Consort, Laura and Tom are not royalty. In an interview with "Good Morning Britain", Tom revealed his feelings about his mother being a part of the royal family.
Piers Morgan, one of the hosts of the show, asked Tom what it was like to be part of the royal family, and he responded:
"I'm not quite of the royal family, to be honest. My mother married into it; she's part of it. We're the common children…I think they [the royal family] would be appalled to think I was part of it."
The Queen Consort's son expressed gratitude at how lucky he was to be born into the life he has. He acknowledged what his mother had done for him all his life and that he had a great father.
While Tom doesn't consider himself part of the royal family, Hello claims Tom and the King share a close relationship despite reports that say otherwise.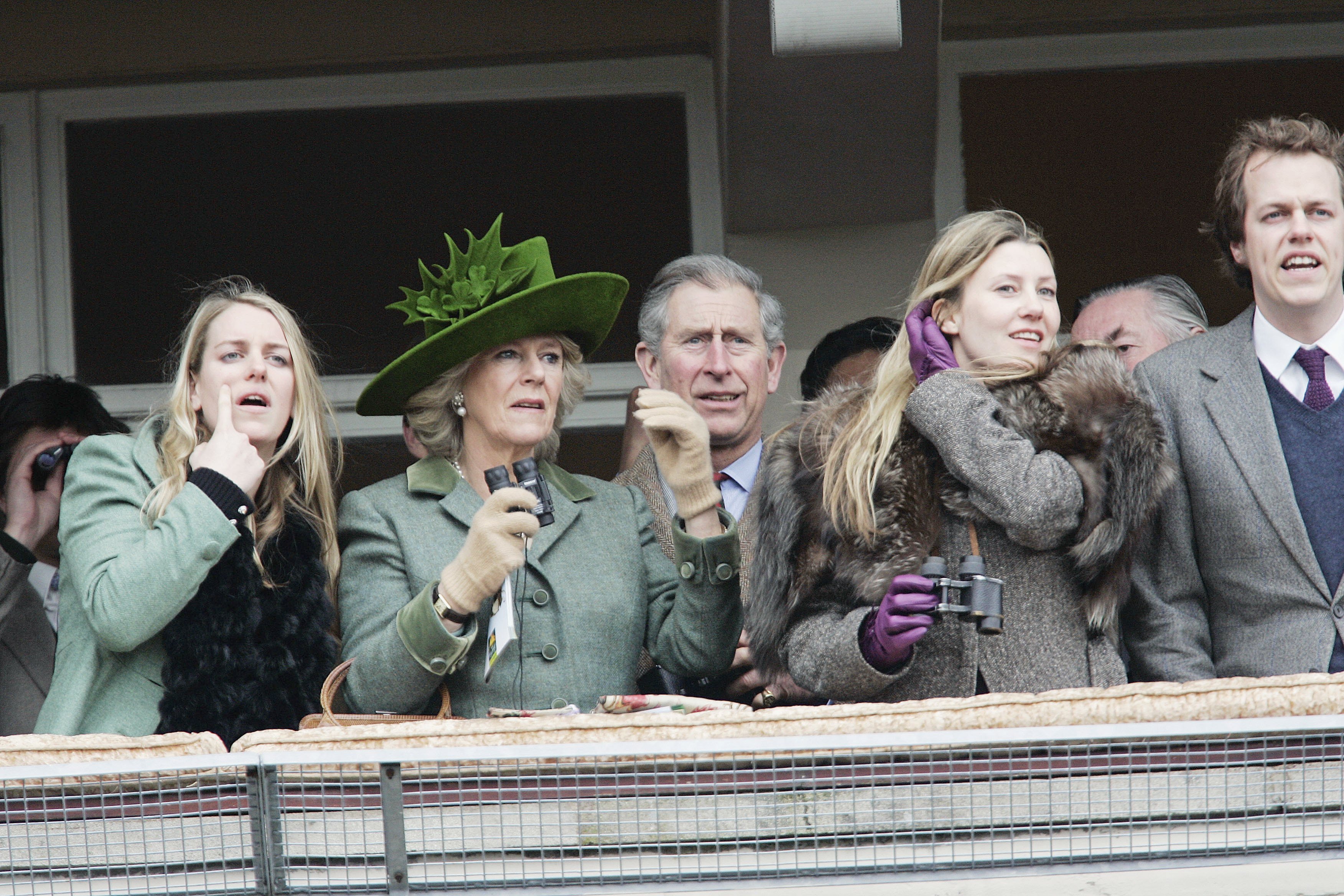 Camilla, Duchess of Cornwall and Prince Charles, Prince of Wales watch the Gold Cup race on the fourth day of Cheltenham Races with Tom Parker-Bowles and his wife, Sara Parker-Bowles, and Laura Parker-Bowles, on March 17, 2006 in Cheltenham, England. | Source: Getty Images
Speaking about his and his mother's relationship with the King, Tom said all he wanted was for his mother to be happy, and he knew that being with King Charles III made her happier than she had ever been. He admitted:
"I've always adored my stepfather; he's always been a kind and good and lovely man. He is a man of warmth, intelligence, and humanity, and I think if it ever happens, he will make a fantastic King".
The Queen Consort Has Grandchildren
The Queen Consort's children have children of their own, too. Her eldest granddaughter, Lola Parker Bowles, is 14 and is the firstborn child of Tom and his wife, Sara Buys. Eliza Lopes, who is 13, is Laura's eldest child.
Eliza was a flower girl at Prince William and Princess Kate's wedding. She was just three years old then. She became a big sister to twin brothers Gus and Louis after. They are the youngest children of Laura and her husband, Harry.
Freddy Parker Bowles is the next grandchild that came along just two months after Gus and Louis were born. Freddy is Tom and Sarah's youngest child and the youngest of the Queen Consort's biological grandchildren.
Meanwhile, Queen Consort Camila is grandmother too to King Charles' grandchildren from Princes Harry and William. Prince George, Princess Charlotte, Prince Louis, Archie, and Lilibet all consider her one of their grandparents.
Please fill in your e-mail so we can share with you our top stories!