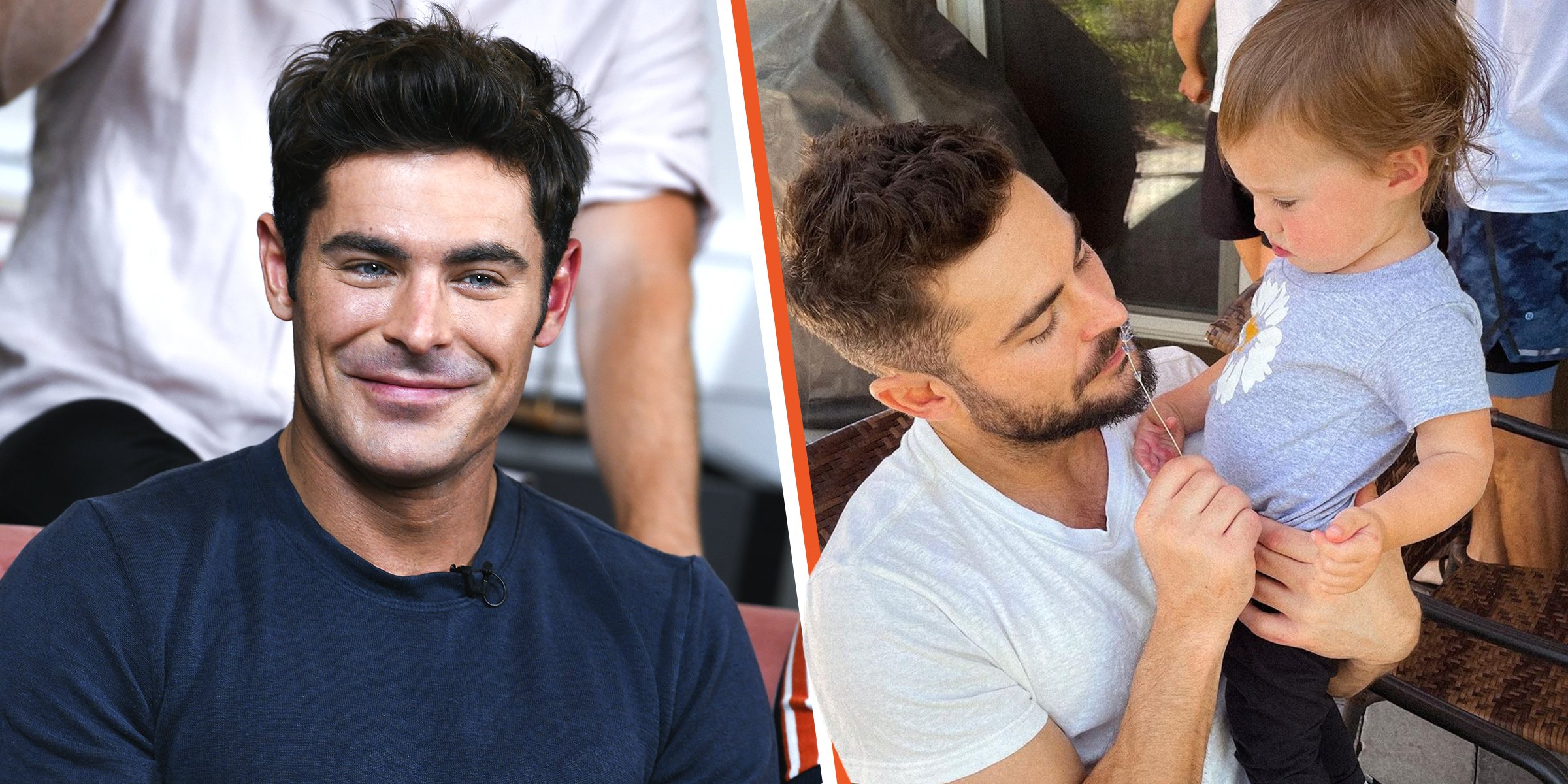 Zac Efron | Zac Efron and Olivia Efron | Source: Getty Images
Zac Efron's Sister Olivia Is a 'Little Heartbreaker'

The "High School Musical" star Zac Efron is a Hollywood sensation. While fans of the actor always knew that he had a younger brother who's also an internet personality, they discovered that Zac Efron had a sister at least 30 years younger than him.
On October 18, 1987, Zachary David Alexander Efron was born. He could sing as a child, so his parents sent him for singing and acting lessons leading to his first role in a production of "Gypsy."
He quickly fell in love with acting and starred in multiple stage plays before making it to television series such as "ER," "NCIS," "Firefly," "The Guardian," and more.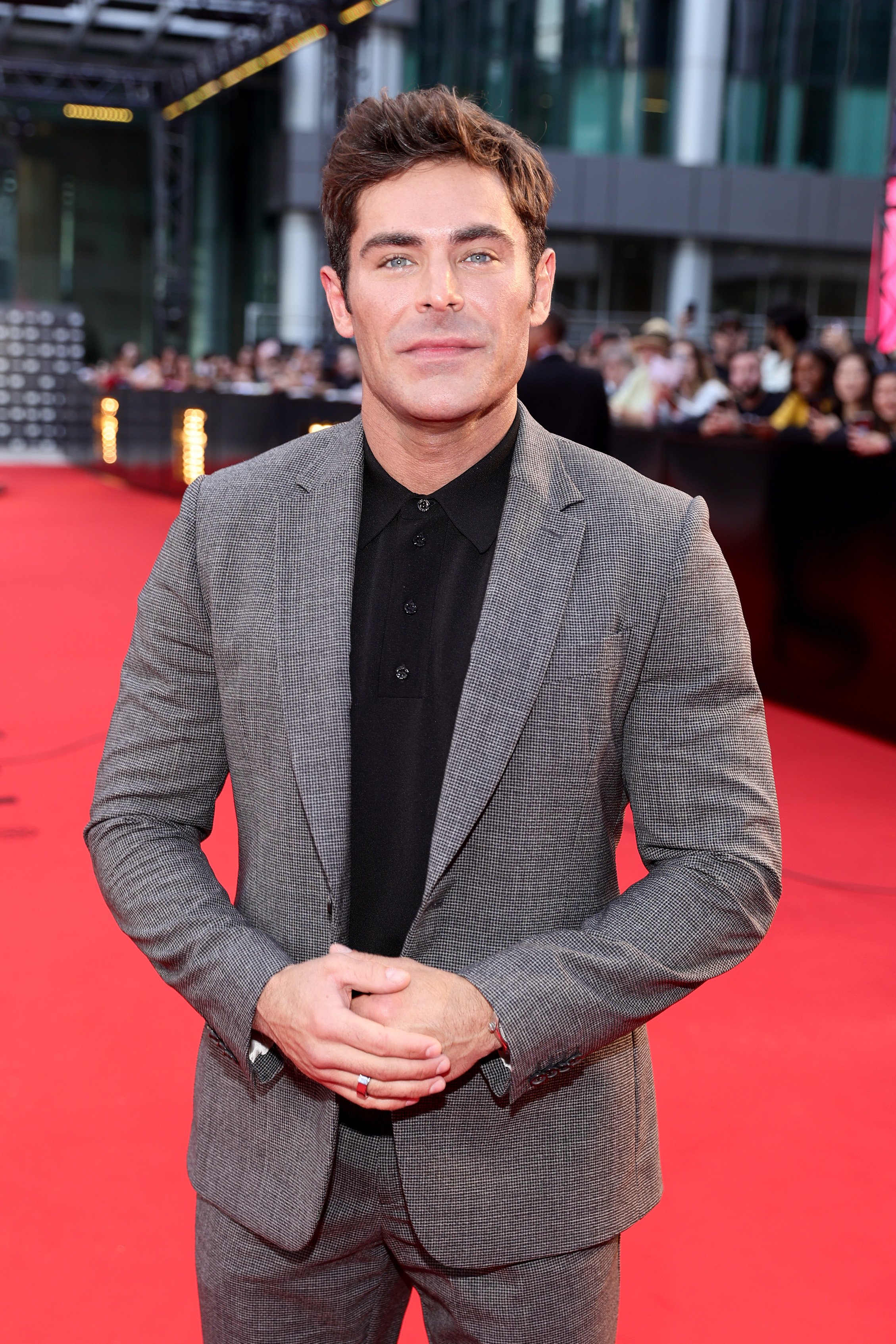 Zac Efron at the premiere of "The Greatest Beer Run Ever" during the Toronto International Film Festival on September 13, 2022 | Source: Getty Images
Shortly before graduating high school in June 2006, the young actor had already become famous for his role in the Disney movie "High School Musical."
Zac reprised his role in the subsequent films and has been the lead in other romance movies. The award-winning actor has starred in "17 Again," "Hairspray," "The Greatest Showman," and more.
While the actor is breaking hearts in his movies, in reality, he took to Instagram to reveal that his sister is the real heartbreaker.
Zac Efron's Sister Olivia
On July 18, 2021, Zac posted a picture of himself and his sister on his Instagram. In the caption, he wrote:
"My sister Olivia, little heartbreaker."
Olivia Efron is Zac's baby sister from their father's current relationship. His parents, Starla Baskett and David Efron, reportedly divorced due to irreconcilable differences. However, there is very little information about their divorce.
One thing is for sure, Olivia has loving brothers. Zac is not the only one to fawn over his sister, as his younger brother Dylan Efron has also posted pictures with Olivia on his Instagram.
In 2021, Dylan posted a video from a family vacation showing that Olivia's brothers love her and play with her happily. In the caption, he wrote:
"Family time. I think Olivia's ready to model."
In his caption, he further mentioned Gerber, the baby food and products company. In addition, fans learned about Olivia's birthday from Dylan's Instagram.
On December 25, 2020, Dylan took to Instagram to share two videos of him spending time with Olivia. He also mentioned that she had just turned one that day.
Zac, Dylan, and Olivia Are of Jewish Descent
Zac, Dylan, and Olivia have Jewish roots. Their last name is from the name of a biblical place and their paternal grandfather, Harold Efron, was the son of Jewish emigrants from Bocki, Poland.
The actor and his brother are very close, and they often share pictures of themselves on their respective social media pages. Zac's brother born, Nicholas Dylan Harrison Efron is an outdoor-loving athlete and creator.
The brothers not only share their love for the outdoors and travel, but they have also worked in Hollywood. Dylan was the physical production coordinator for "The Accountant," "Ready Player One," and "American Sniper."
Is Zac Ready to Be a Father?
The age difference between Zac and Olivia made them look like a father-and-daughter duo. After he posted the picture, one fan commented that he thought she was the actor's child.
Another fan commented that Olivia looked beautiful and that when the actor decided to have kids, he would make a fantastic father. Another fan repeated this line of thought, and the fan said he would make a good dad.
However, is Zac Efron ready to be a dad? In May 2022, he sat down with Ellen on "The Ellen DeGeneres Show" and talked about his new movie "Firestarter," where he played the role of a father for the first time.
Filming the role and being a dad to an 11-year-old daughter made him realize that he was drastically underprepared for that part. He promises to stay off fatherhood for as long as necessary as he has more growing to do.
Please fill in your e-mail so we can share with you our top stories!