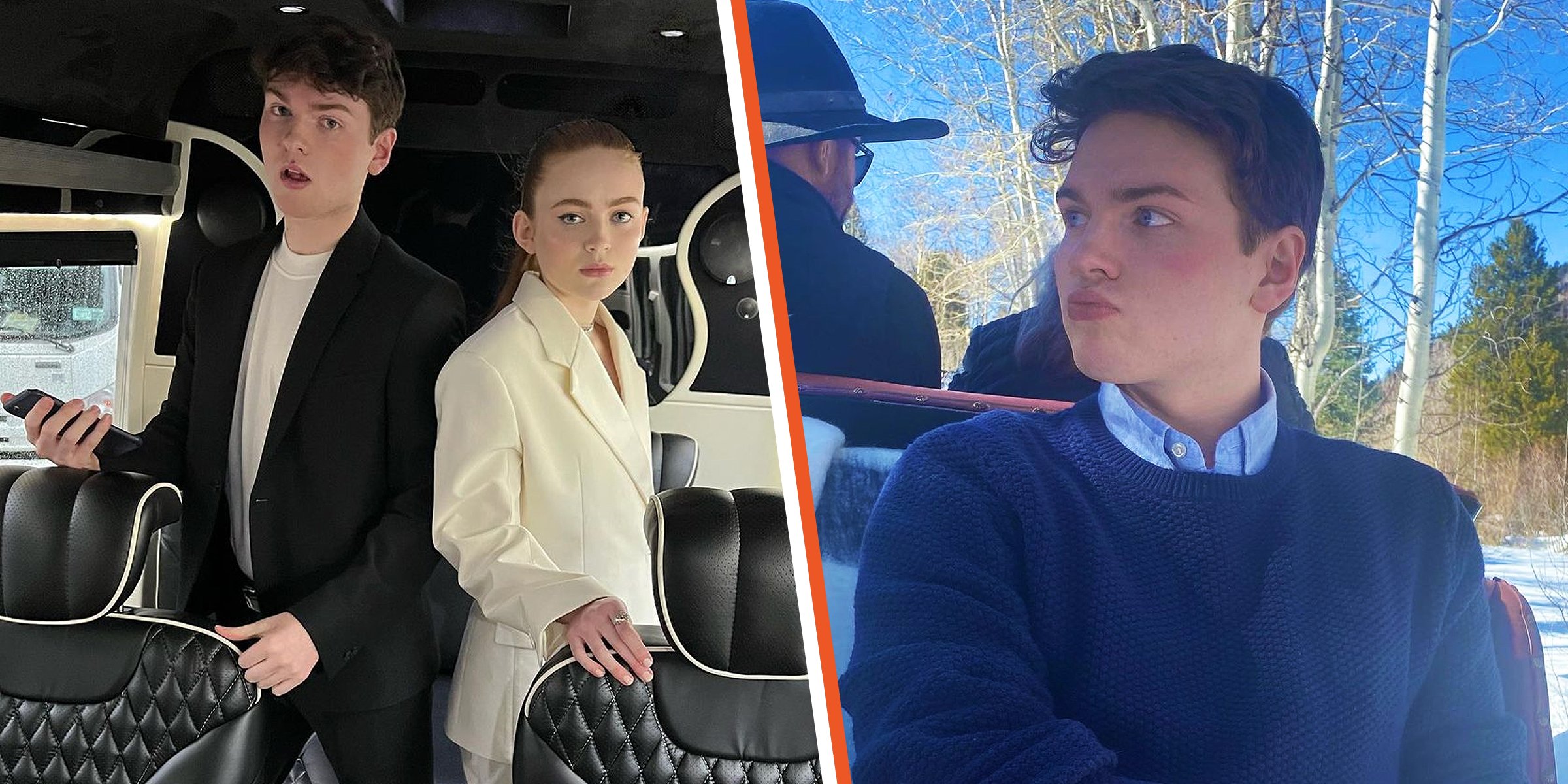 Mitchell Sink and Sadie Sink | Instagram/mitchellsink
Mitchell Sink Is the Son of a Rugby Coach and Math Teacher - Meet Sadie Sink's Brother

Sadie Sink's brother, Mitchell Sink, is also a budding actor who remains close to the "Stranger Things" star. Aside from his Broadway performances, Mitchell has on-screen credits.
Mitchell Sink is known as the brother of "Stranger Things" star Sadie Sink, who rose to fame after the hit Netflix series premiered.
However, Sink is becoming more prominent in the entertainment industry. He even has his own IMDB page with his known work. Mitchell also has a growing number of Instagram followers. As of writing, he has around 130,000 followers and only 15 posts.
Main Info about Mitchell
If Mitchell's parents had stayed in the same location since starting a family, he would have been born in Brenham, Texas, like his sister.
He was raised by his father, Casey, a rugby coach, and his mother, Lori, a mathematics teacher. Aside from Sadie, Mitchell has one other sister and two brothers.
Mitchell is well on his way to establishing his acting career. Born in 2000, he began his craft by performing in the Broadway adaptation of the 2003 Christmas film "Elf." In 2013, Mitchell landed a minor role in "Matilda," the musical. He also had a small role in the short film "All Too Well."
Although not confirmed, Mitchell may be inclined to be a vegan as he previously shared a photo in a vegan cafe, writing "Veggies 4 lyfe." Aside from the picture, he doesn't post as many photos apart from some self-portraits and photographs with Sadie.
Strong Bond with Sadie
Mitchell shares a close bond with Sadie, which the actress also admitted in an interview. "My family and I are very close. My best friend in the world is my brother, Mitchell," she said and added:
"We've obviously known each other my whole life, and we trust each other, and we're open and honest with one another. That's super important to me. It's a very special bond."
Their good relationship is also seen through Instagram posts of both Mitchie and Sadie. During his birthday, Sadie wrote a tribute to her brother on Instagram:
"A very happy 20th birthday to my best friend. I look forward to recreating this look with you on Halloween."
It appears that they also travel often. In one of Mitchell's few posts, he shared a snap while traveling in London, United Kingdom, with his sister.
Other Siblings
Aside from Sadie, Mitchell's other sister, Jacey, born in 2010, also pursued a career in the entertainment industry. Interestingly, she played a younger version of Max in "Stranger Things." Although it seems that Jacey has no other projects, she is learning a lot from Sadie.
Meanwhile, Mitchell's other siblings do not seem to like life in the spotlight. His siblings, Caleb and Spencer, do not have any acting credits known to the public.
However, Spencer has a wide Instagram reach with over 13,000 followers as of writing. Unfortunately, his Instagram is set on private, leaving little information known about him except that he graduated from the University of Missouri Kansas City's School of Law.
Meanwhile, Caleb had his education at New Jersey's Seton Hall University. Aside from his fondness for sports, not much is known about Calen. Most of his Instagram photos show him playing football or attending sporting events.
Although the Sink siblings pursue different interests, they all support Sadie in her "Stranger Things" acting. The show's recent season was released in May 2022 after a two-year hiatus since its last season.
Please fill in your e-mail so we can share with you our top stories!