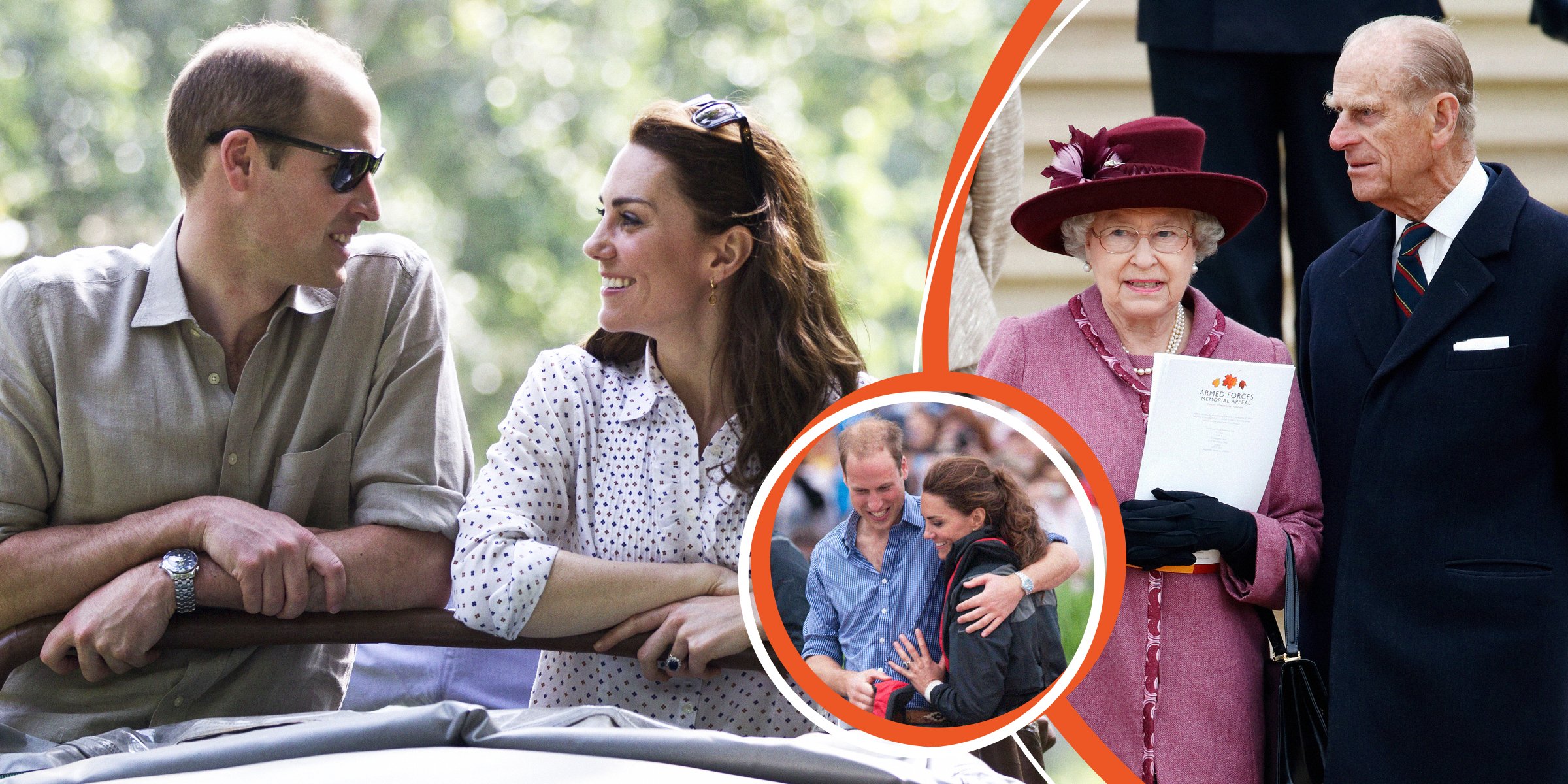 Prince William and Catherine, Princess of Wales | Prince William and Catherine, Princess of Wales | Queen Elizabeth ll and Prince Philip | Source: Getty Images
Kate Is the 'Rock' Who Makes Family Feel 'Safe' Years after William's Grandparents Warned Him before Marriage

Kate Middleton became a part of the royal family in 2011; before then, William's grandparents warned him about her. Consequently, she has proven to be the best partner for her husband and the royal family.
The Princess of Wales has been very involved in the Queen's funeral procession and religious service. Since the Queen's exit, Kate has invested time in participating in the activities and being by her husband's side.
She joined other senior royal members, including the new King, his siblings, the Queen Consort, Harry, Meghan, and William. They walked behind the Queen's coffin after the short service hosted at Westminster Hall.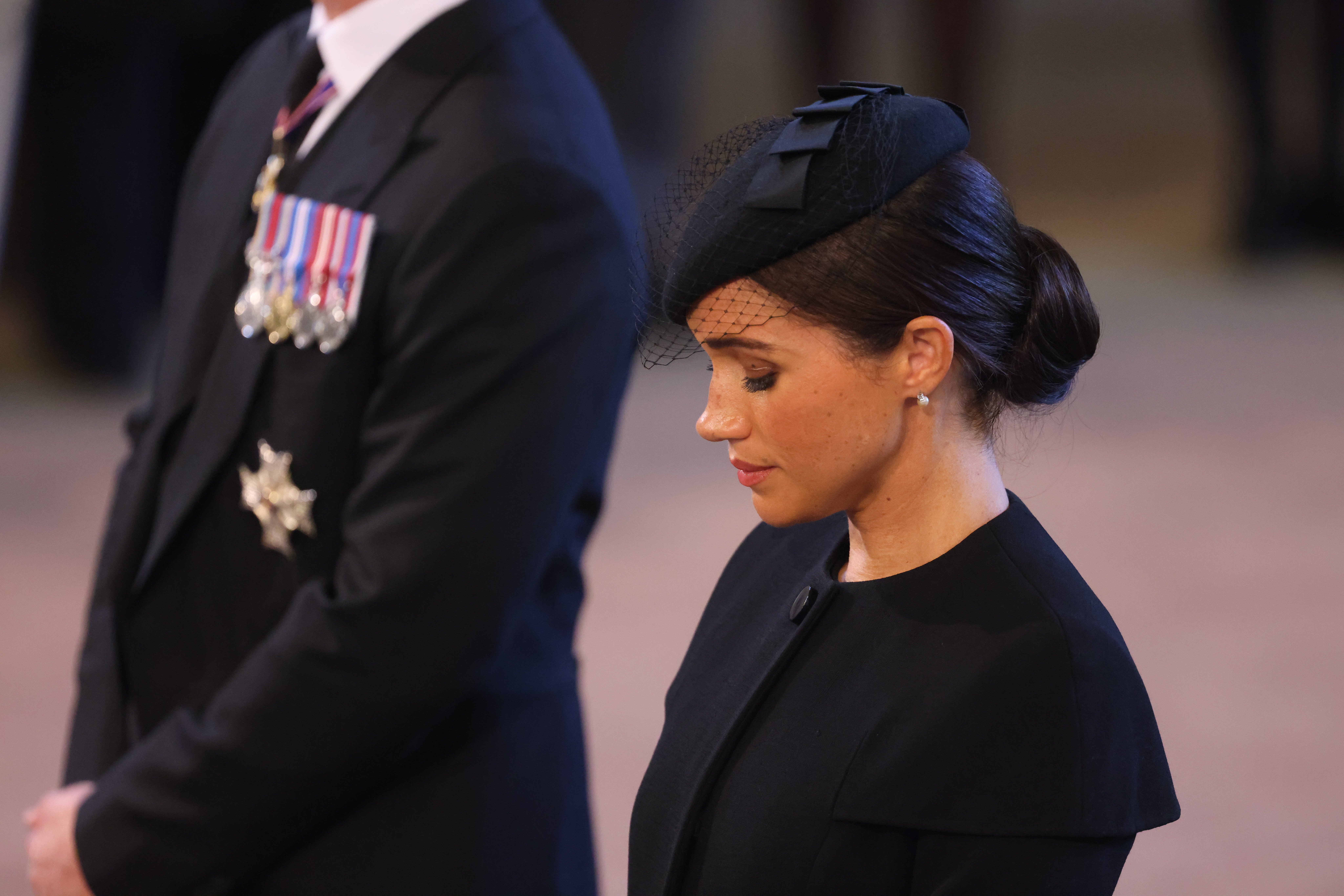 Meghan, Duchess of Sussex looks on as the coffin of Queen Elizabeth II is brought into Westminster Hall on September 14, 2022 in London, United Kingdom. | Source: Getty Images
First, the royals headed to Parliament Square before delivering her to Westminster, where she was laid to rest before the final funeral on Monday.
Kate, whose other titles are Duchess of Cambridge and Cornwall, donned a collar-neck, long sleeve dress designed by Catherine Walker.
She matched it with a veil over her packed hair, a pearl brooch to the left breast pocket, dangling earrings, and black shoes.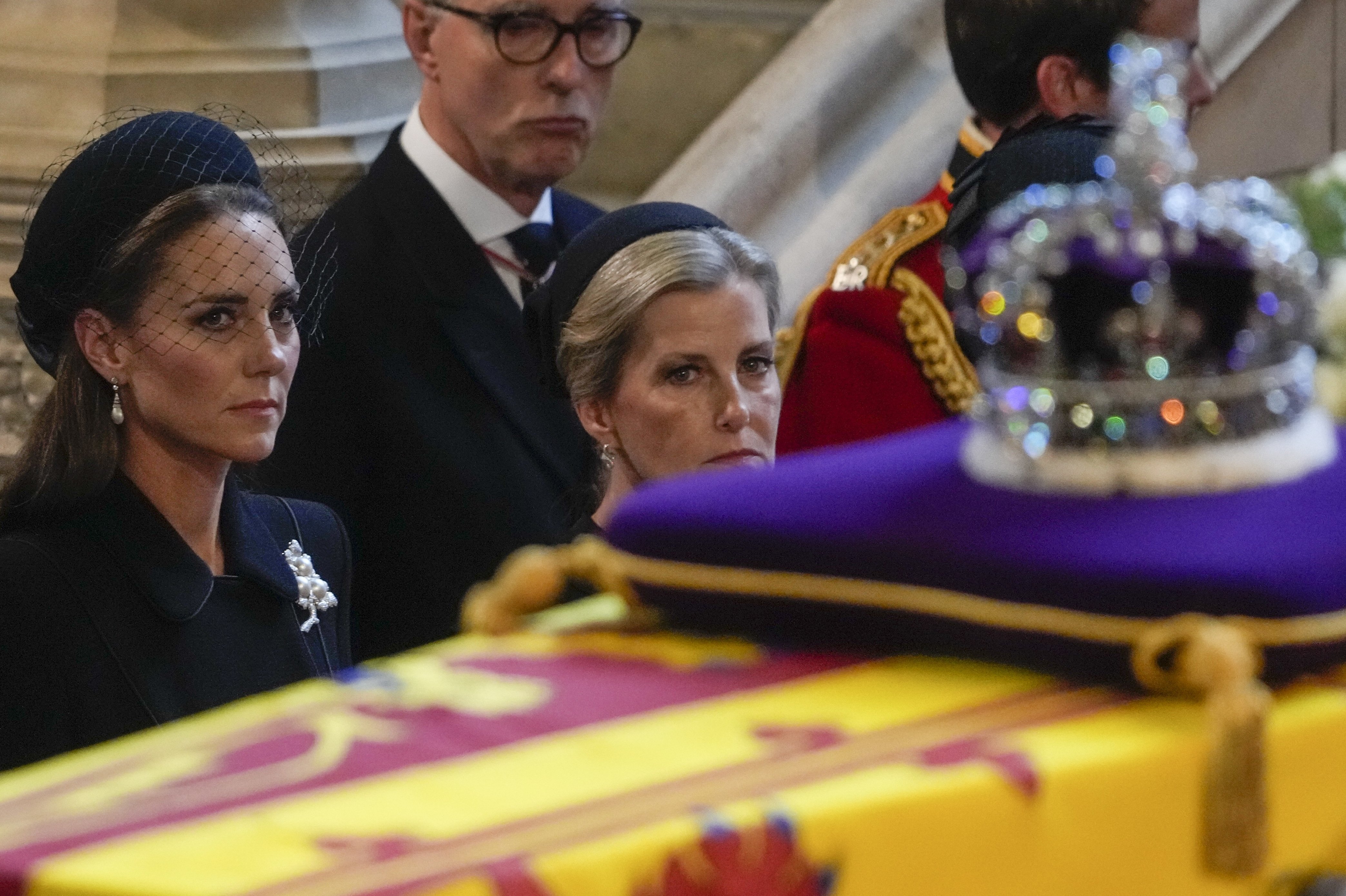 Catherine, Princess of Wales and Sophie, Countess of Wessex watch the coffin of Queen Elizabeth II, adorned with a Royal Standard and the Imperial State Crown, arriving at Westminster Hall on September 14, 2022 in London, United Kingdom. | Source: Getty Images
The Duchess's ensemble included some memorable pieces from notable family members. For example, her brooch is believed to belong to the Queen, who wore it to South Korea during her 1999 trip.
The pearl earrings were also Diana's, the former Princess of Wales. It was gifted to her by Collingwood Jewellers during her 1981 wedding to the King.
This is not the first time that Kate would be donning valuable jewelry. She wore it during her wedding in 2011, and it has been featured as a continuous piece in numerous outings.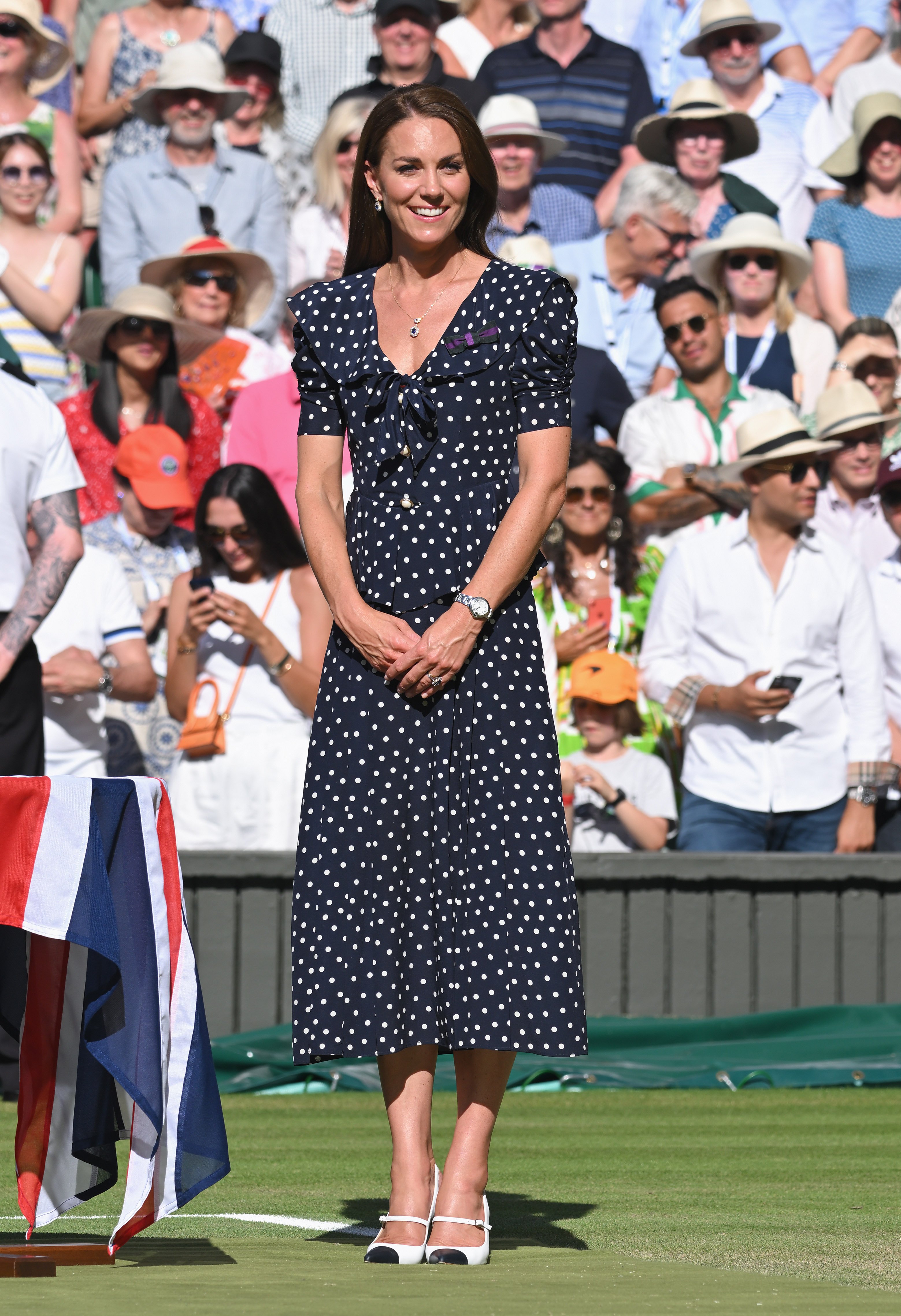 Kate Middleton at the Wimbledon Men's Final in London, 2022 | Source: Getty Images
Apart from cherishing priceless jewelry pieces, the Princess of Wales is devoted to her service as a royal and, most importantly, to her husband's support.
William Had Doubts about His Marriage to Kate
Ingrid Seward, the editor-in-chief of Majesty Magazine, who has also published many books on the lives of the royals, claimed that Kate won the Queen's and Prince Philip's approval.
A close source revealed that Kate is always ready to improve her game at any chance she gets. The Duchess is described as a woman "who will take on whatever she needs to".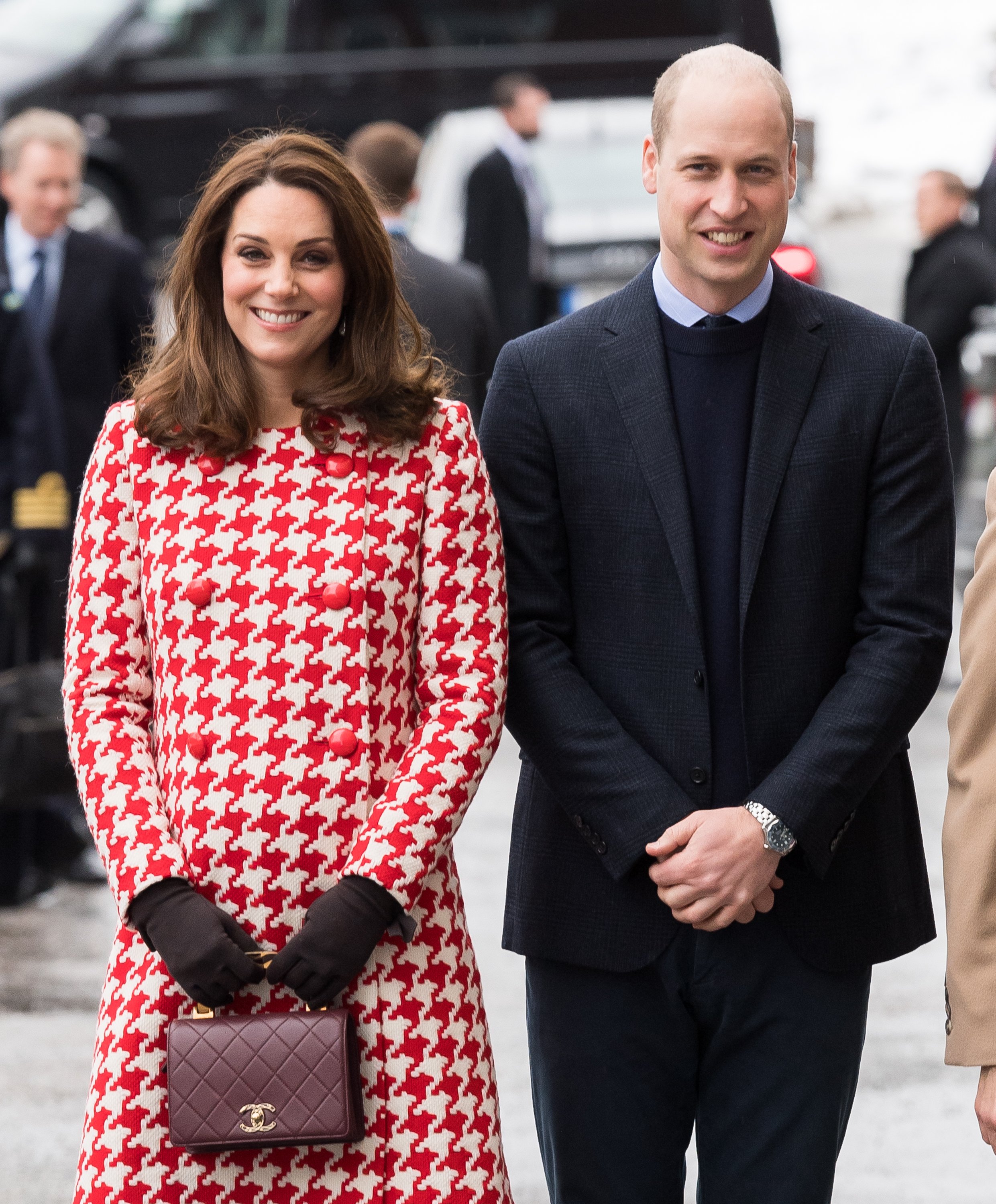 Prince William and Kate Middleton in Stockholm Sweden on January 31 2018 | Source: Getty Images
The royal author referred to the Duchess as a gem. Seward explained that Kate has a beautiful face that pairs brilliantly with her wonderful personality, as expected of a future queen. She added:
"And in this visual world that we live in, it's important to see someone who's going to be a future queen as a beauty, which she is. But she also works hard. She's brought a breath of fresh air into the Windsor family".
Royal fans would remember that the Princess, who has received accolades in recent times following her role in the royal family, was once tagged "Waity Katie" by the British tabloids.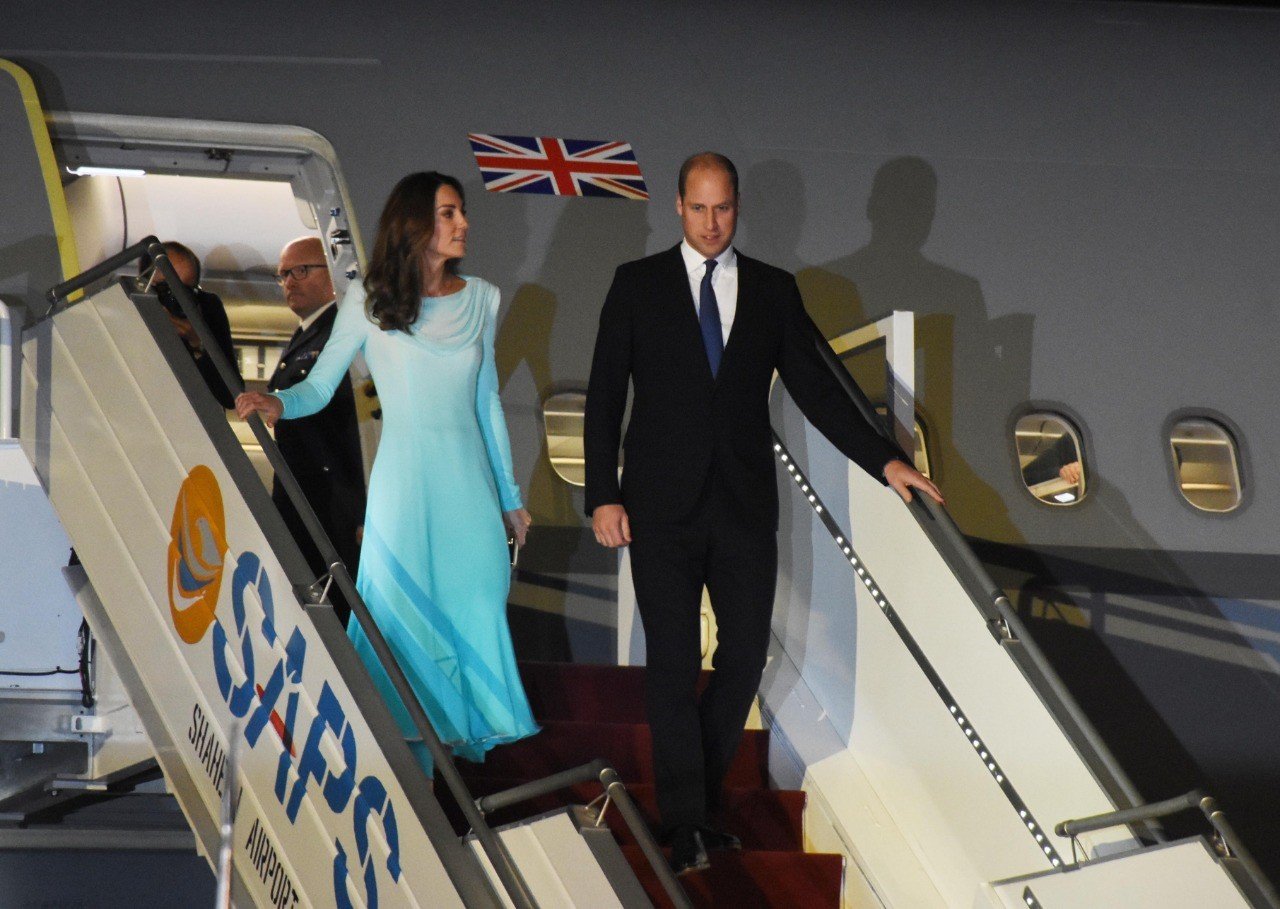 Prince William and his wife Kate Middleton arrive at Nur Khan Airbase in Rawalpindi, Pakistan on October 14, 2019. | Source: Getty Images
This was because many believed she had waited on William for many years to become a wife. The pair met during their time at the University of St.Andrews. Soon their friendship developed into a romance.
The lovers began their journey to a long-term relationship with its fair share of ups and downs. Reportedly, William began to feel claustrophobic in the relationship, but he patched things up with his lover.
However, in the back of his mind, the future King was not convinced about his love for his long-term girlfriend. So he confided in his grandparents.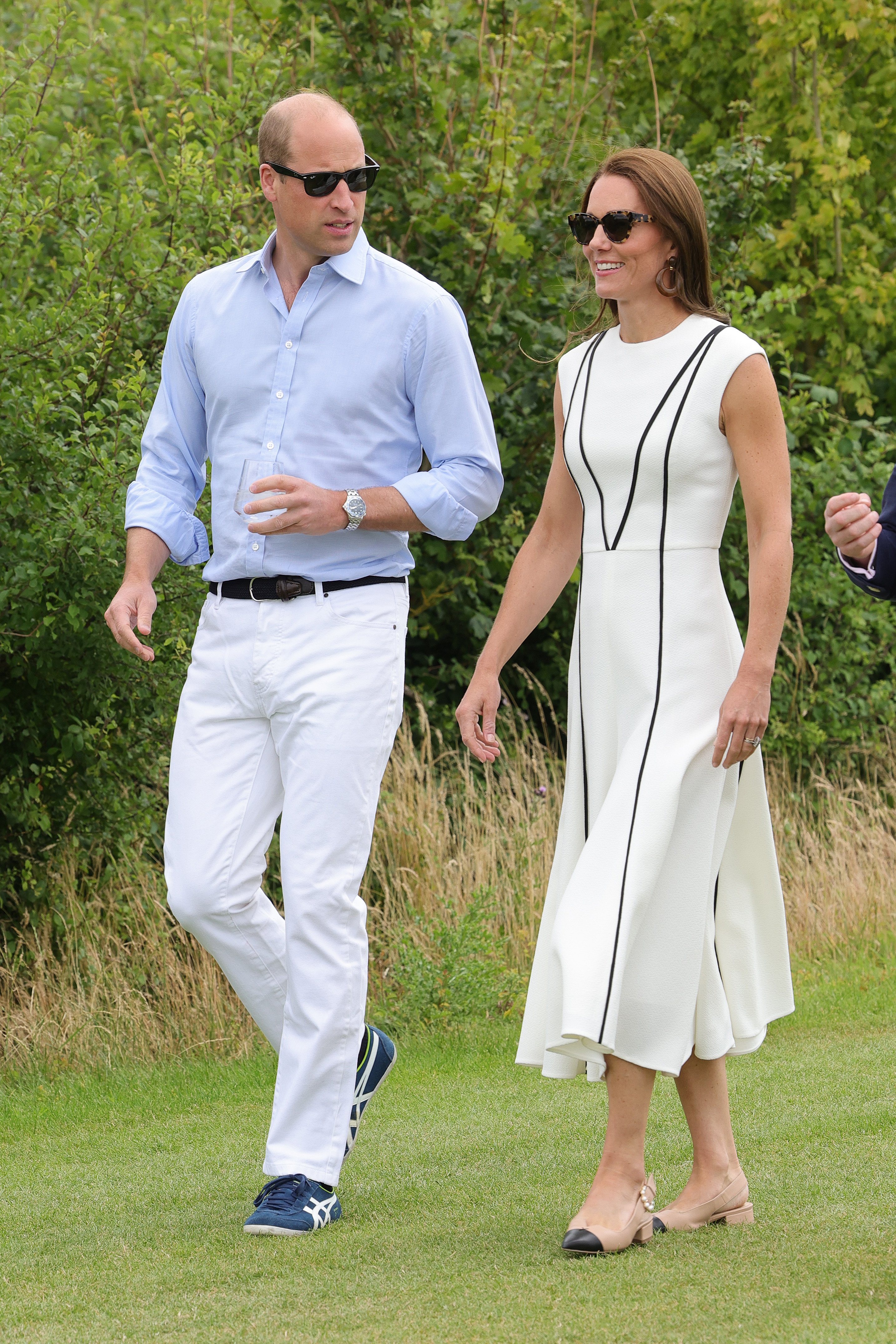 Prince William, Duke of Cambridge, and Catherine, Duchess of Cambridge arrive for the Royal Charity Polo Cup 2022 at Guards Polo Club during the Outsourcing Inc. Royal Polo Cup at Guards Polo Club, Flemish Farm on July 06, 2022, in Windsor, England. | Source: Getty Images
Another royal expert, Camilla Tominey, revealed that the Queen and Prince Philip asked him to marry her or end the relationship.
They did not want the relationship to end in a divorce, so they advised that if he felt Kate was his soulmate, a five-year-long courtship was more than enough. Tominey explained:
"Prince Philip has told William he cannot keep stringing along Kate forever".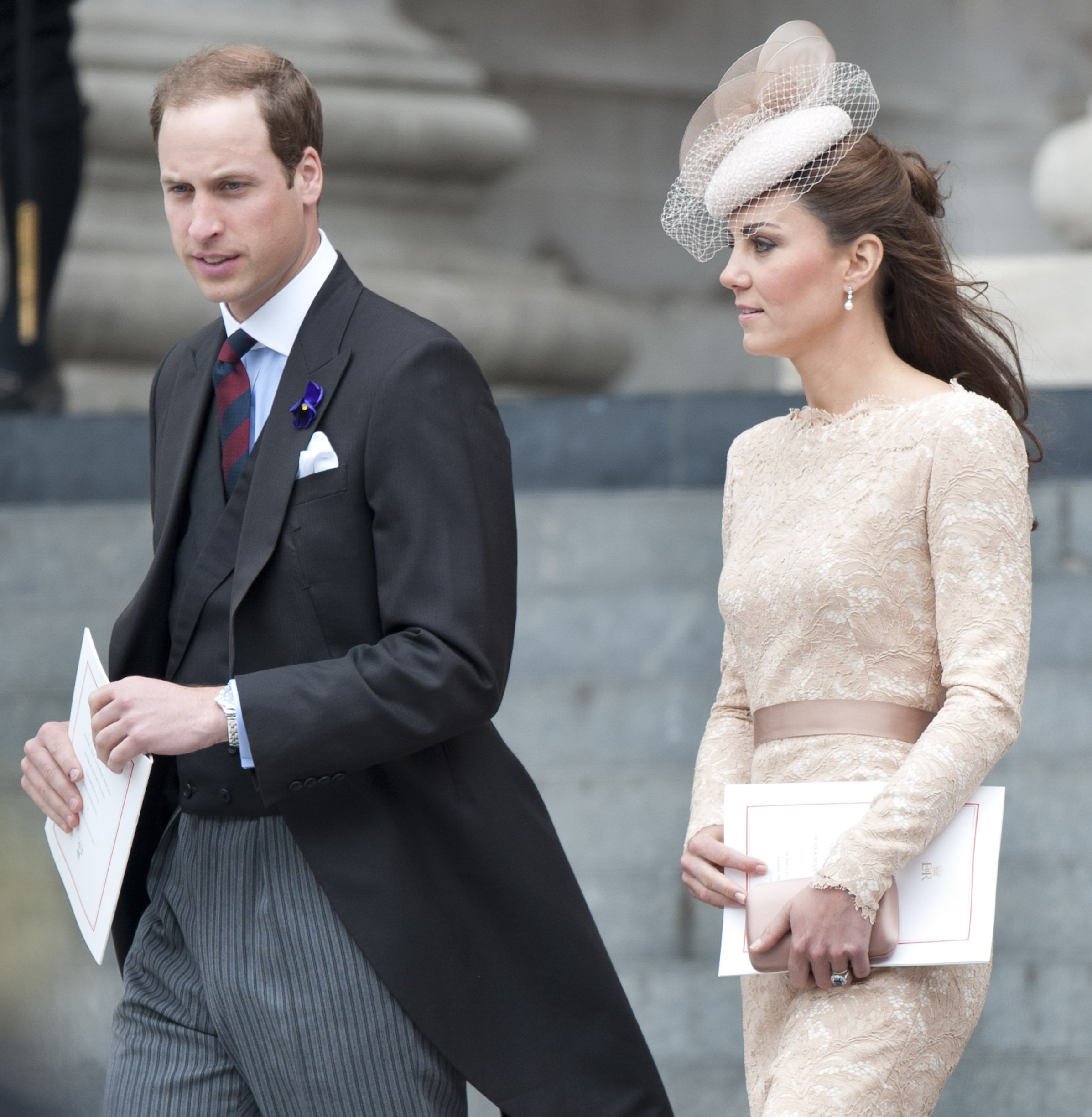 Prince William And Catherine, Duchess Of Cambridge at A National Service Of Thanksgiving At St Paul's Cathedral In London As Part Of The Diamond Jubilee Celebrations. | Source: Getty Images
Despite the advice from his grandparents, William took his time before making plans to marry Kate. Then, in 2010, three years after their breakup, the Prince proposed to his lover during a getaway to Kenya.
Kate Proves to Be Wiliam's Rock and Safe Haven
Initially, settling into a royal lifestyle seemed challenging for the Duchess, who was conscious of pleasing the Queen, but over the years, she has settled in perfectly and is now described as a rock.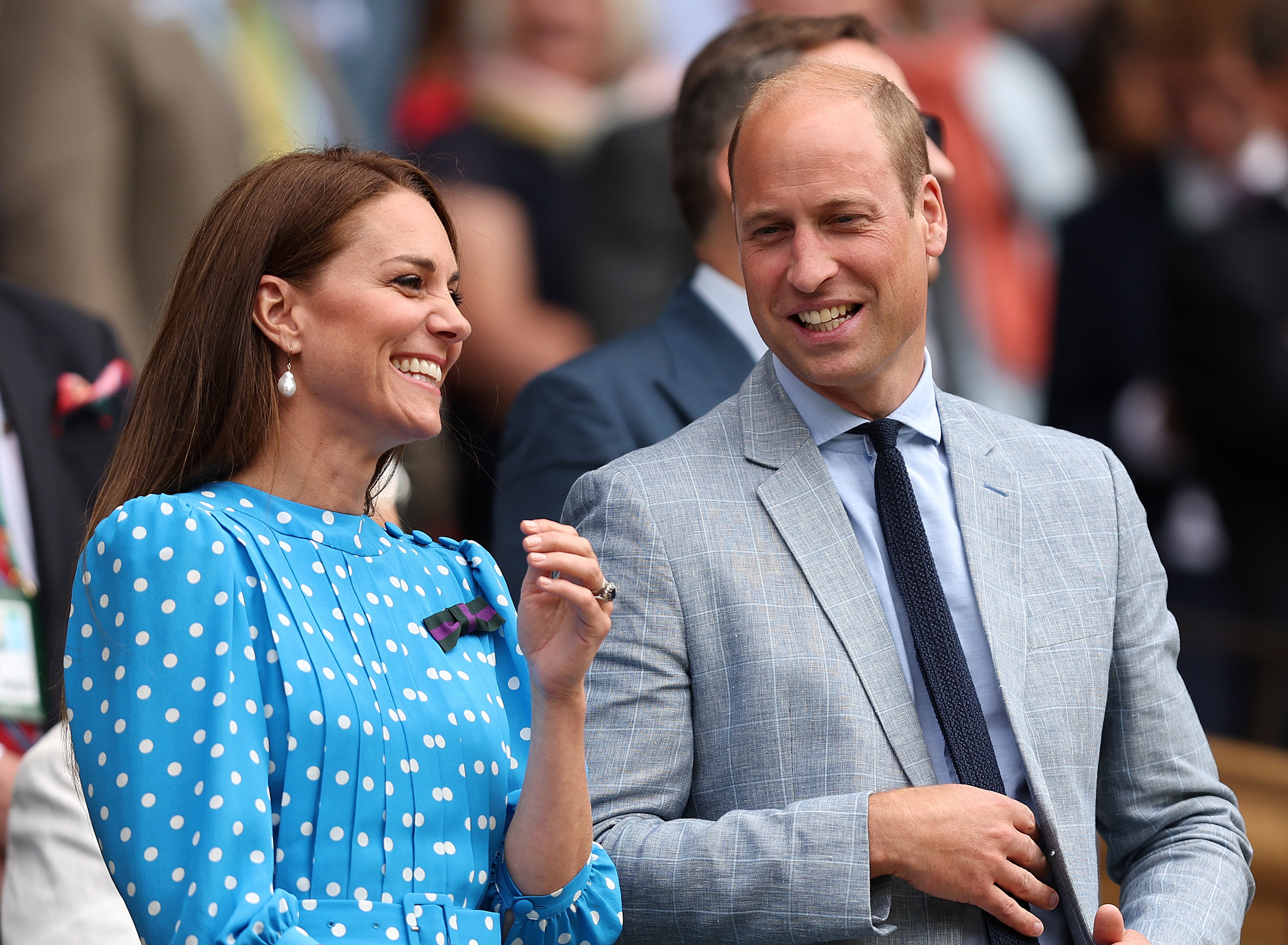 Catherine, Duchess of Cambridge, and Prince William, Duke of Cambridge watch from the Royal Box as Novak Djokovic of Serbia wins against Jannik Sinner of Italy during their Men's Singles Quarter Final match on day nine of The Championships Wimbledon 2022 at All England Lawn Tennis and Croquet Club on July 05, 2022, in London, England. | Source: Getty Images
In 2020, an English writer, Tom Quinn, revealed that Kate has a loveable reputation with the palace aides and those around her. He maintained that she never abuses her authority. His comment was:
"I think she's very strong, but she's very conscious, very kind to the people who work for her. Rather than command people to do things, she asks them to do things".
In his book, titled "Kensington Palace: An Intimate Memoir from Queen Mary to Meghan Markle", Quinn admitted that the Duchess, who has been in the royal family since 2011, and shares three kids with her husband, is a "perfect companion".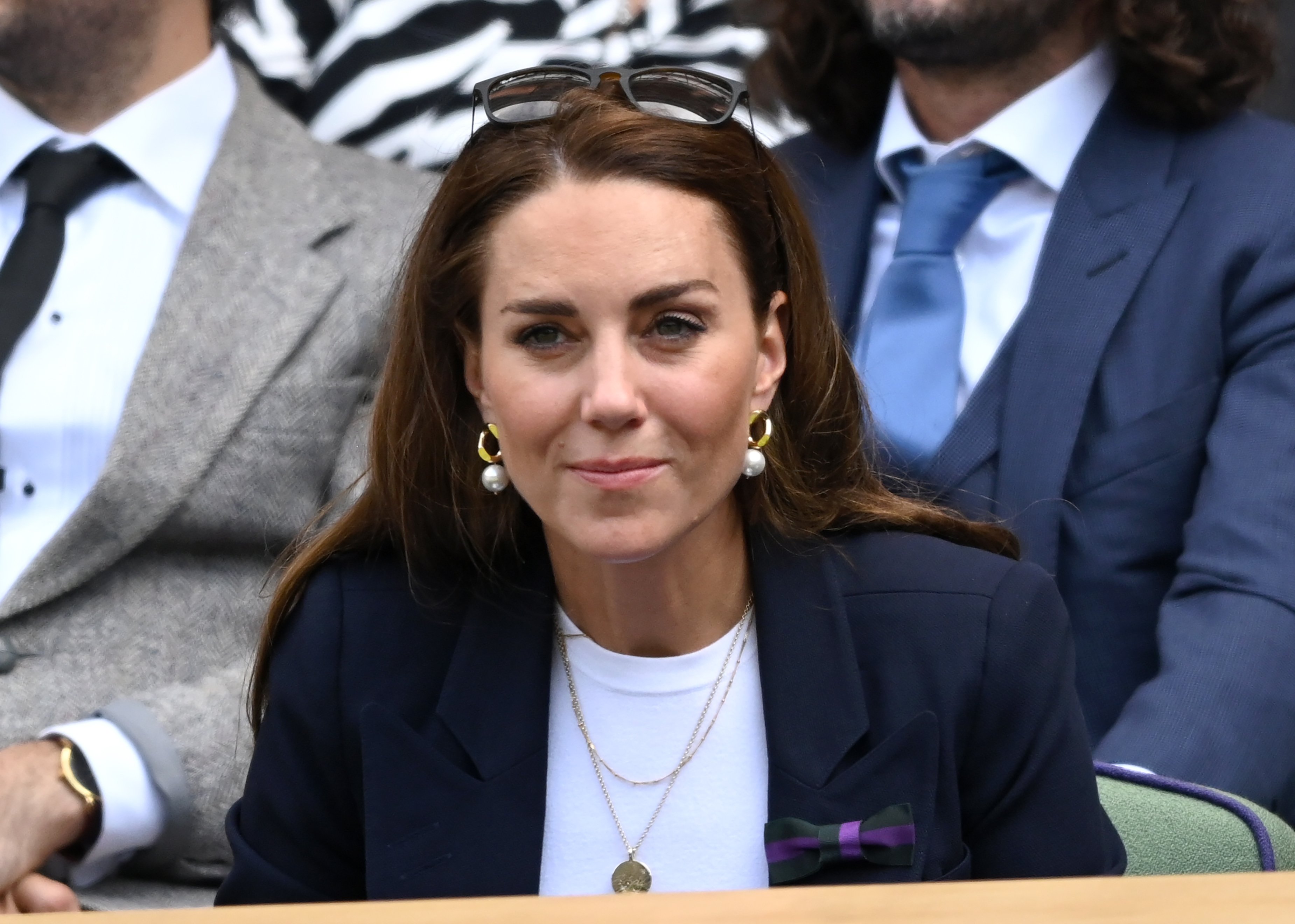 Duchess of Cambridge Kate Middleton on July 2 2021 in London England | Source Getty Images
He mentioned that at first, the public branded her with an unpleasant title— Waity Katie, but even though she hated it, she maintained her indenting and threaded cautiously.
Consequently, Kate expressed patience and stability and was not engaged in controversial issues. This made her the best partner for William and also a credible royal. Quinn said:
"I'm not saying she's sort of a second mother, but there's an element of that. She's… a rock. It's a bit of a cliche, but she's someone who just doesn't have a history that's all over the place. She's very calm, very rational. And I think that's why the royal family feels safe".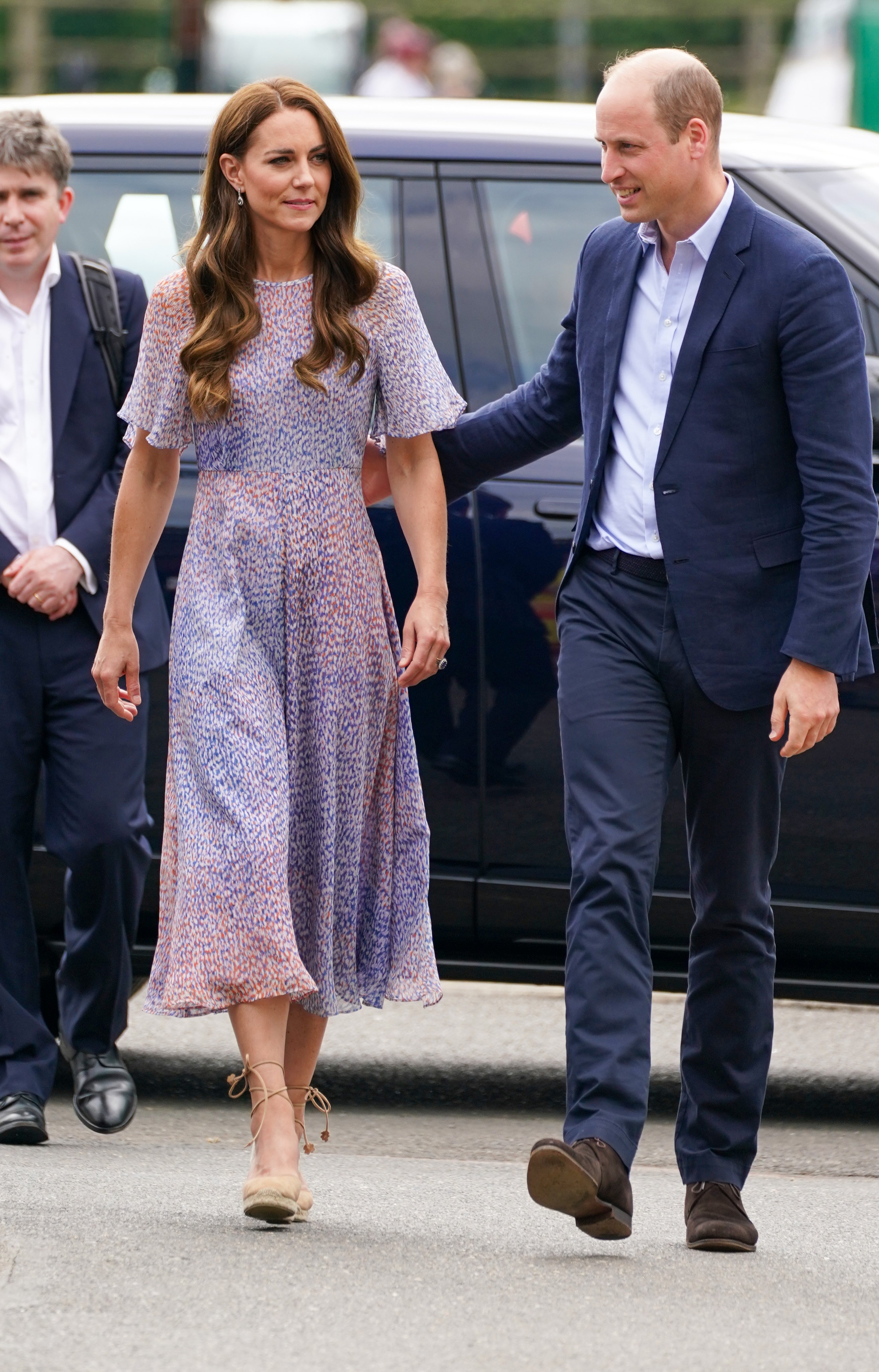 Prince William, Duke of Cambridge, and Catherine, Duchess of Cambridge, at Cambridgeshire County Day at Newmarket Racecourse during an official visit to Cambridgeshire on June 23, 2022, in Cambridge, England. | Source: Getty Images
Another author, Sarah Gristwood, validates Quinn's admirable comments by confirming that Kate has managed to keep her emotions out of the way and face her royal duties.
Gristwood alleged that the Princess of Wales shows true strength by not allowing the unpalatable descriptions from the press to affect her lifestyle or devotion to the crown. In her words:
"Those who know her say there is a real core of strength, and she did set her mind to the job. But at the same time, she'd had to be superhuman not to feel the pressure".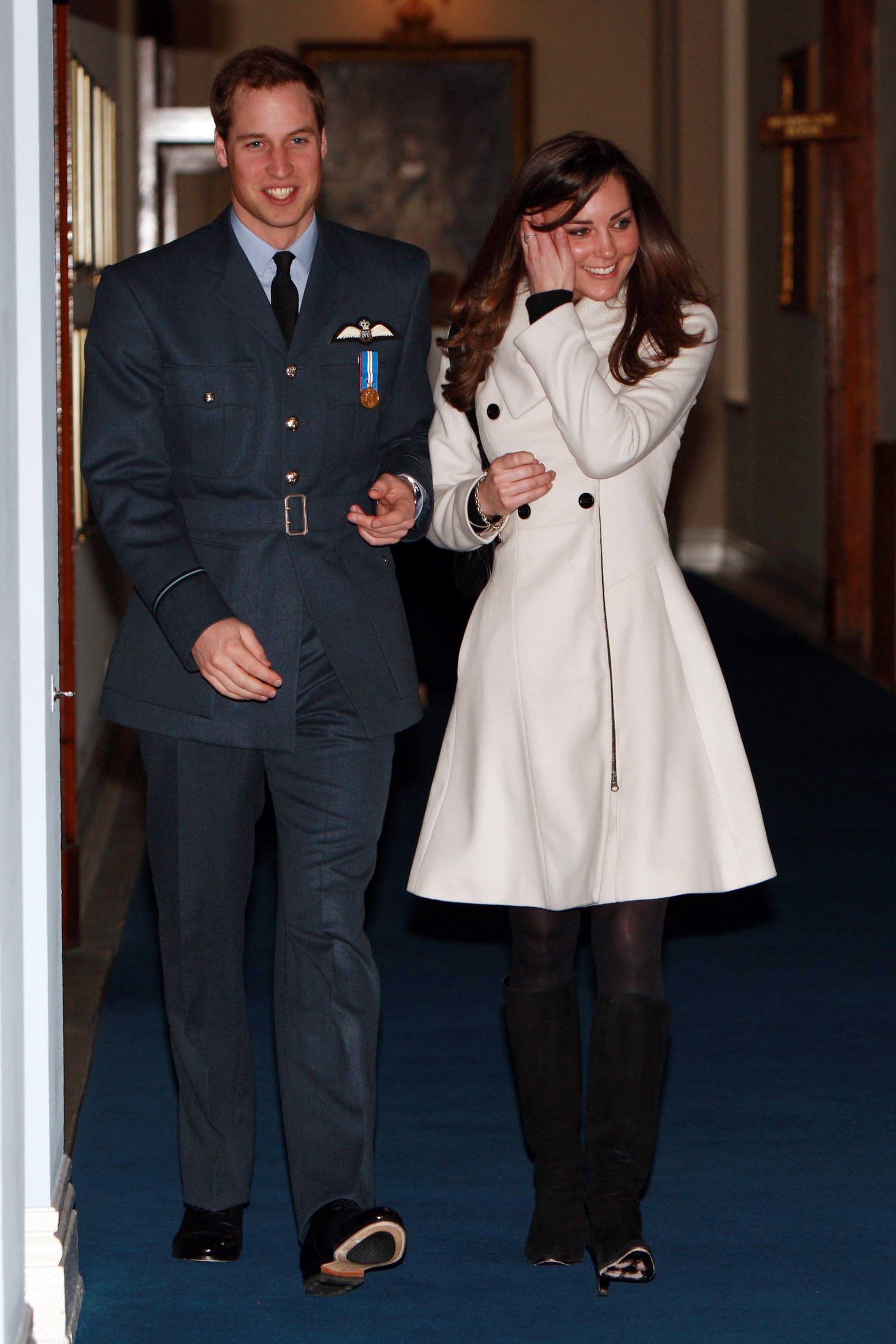 Prince William with his girlfriend Kate Middleton after his graduation ceremony at RAF Cranwell on April 11, 2008, in Cranwell, England | Source: Getty Images
Myka Meier, a royal etiquette expert, applauded Kate for being a role model by following the royal protocols, which includes not giving in to the pressures from the public.
A close source revealed that Kate is always ready to improve her game at any chance she gets. The Duchess is described as a woman "who will take on whatever she needs to".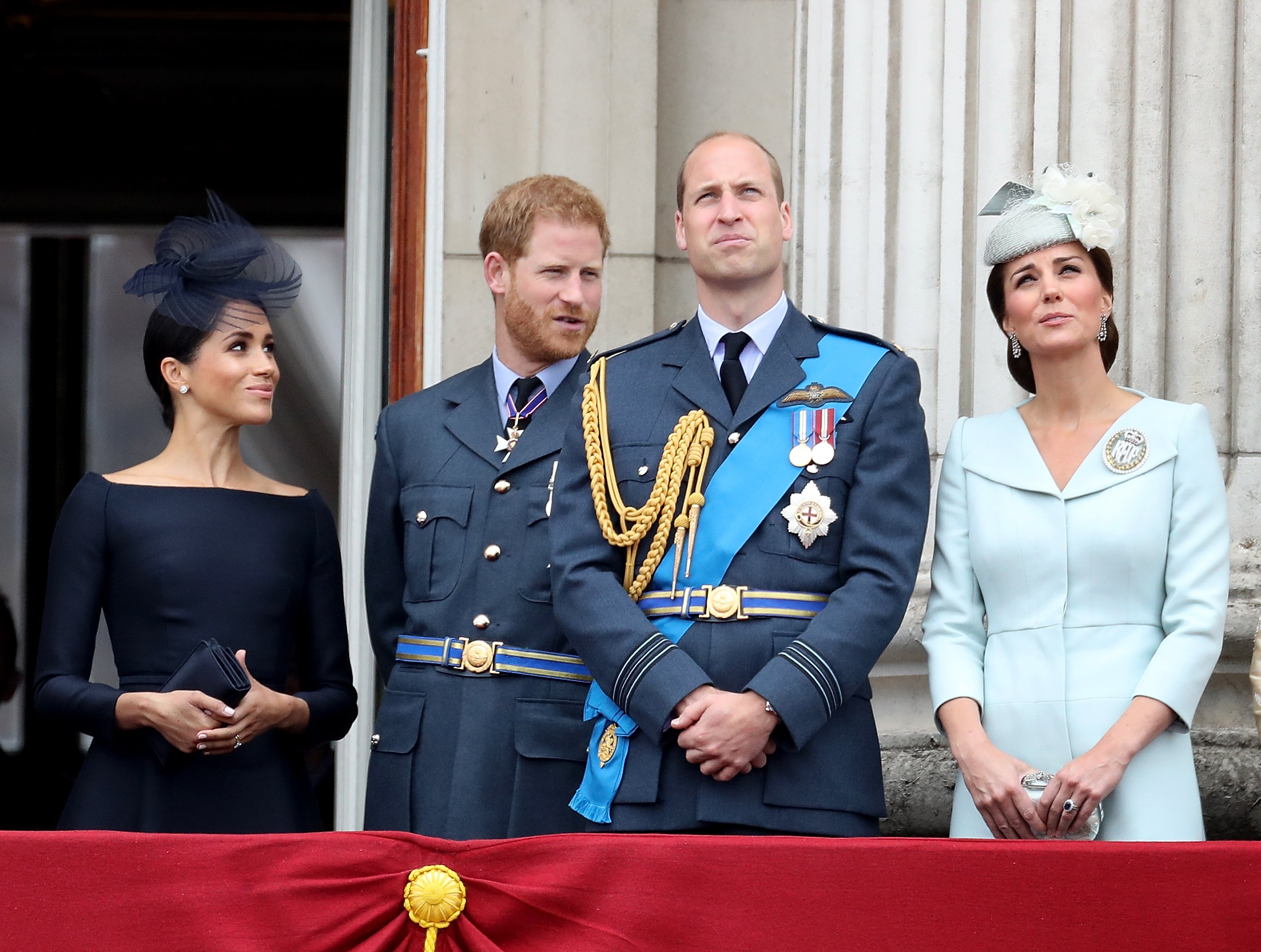 Duchess Meghan, Prince Harry, Prince William, and Duchess Kate watch the RAF flypast on the balcony of Buckingham Palace on July 10, 2018, in London, England. | Source: Getty Images
Such remarkable comments show that Kate is already gearing toward her future queen role. The Duchess shared a close bond with the Queen, has a great relationship with other royals, and has been an unwavering supporter of her husband.
In all this, Kate has not tried to outshine the Prince. Instead, she plays her roles dutifully to the crown and her family.
Please fill in your e-mail so we can share with you our top stories!