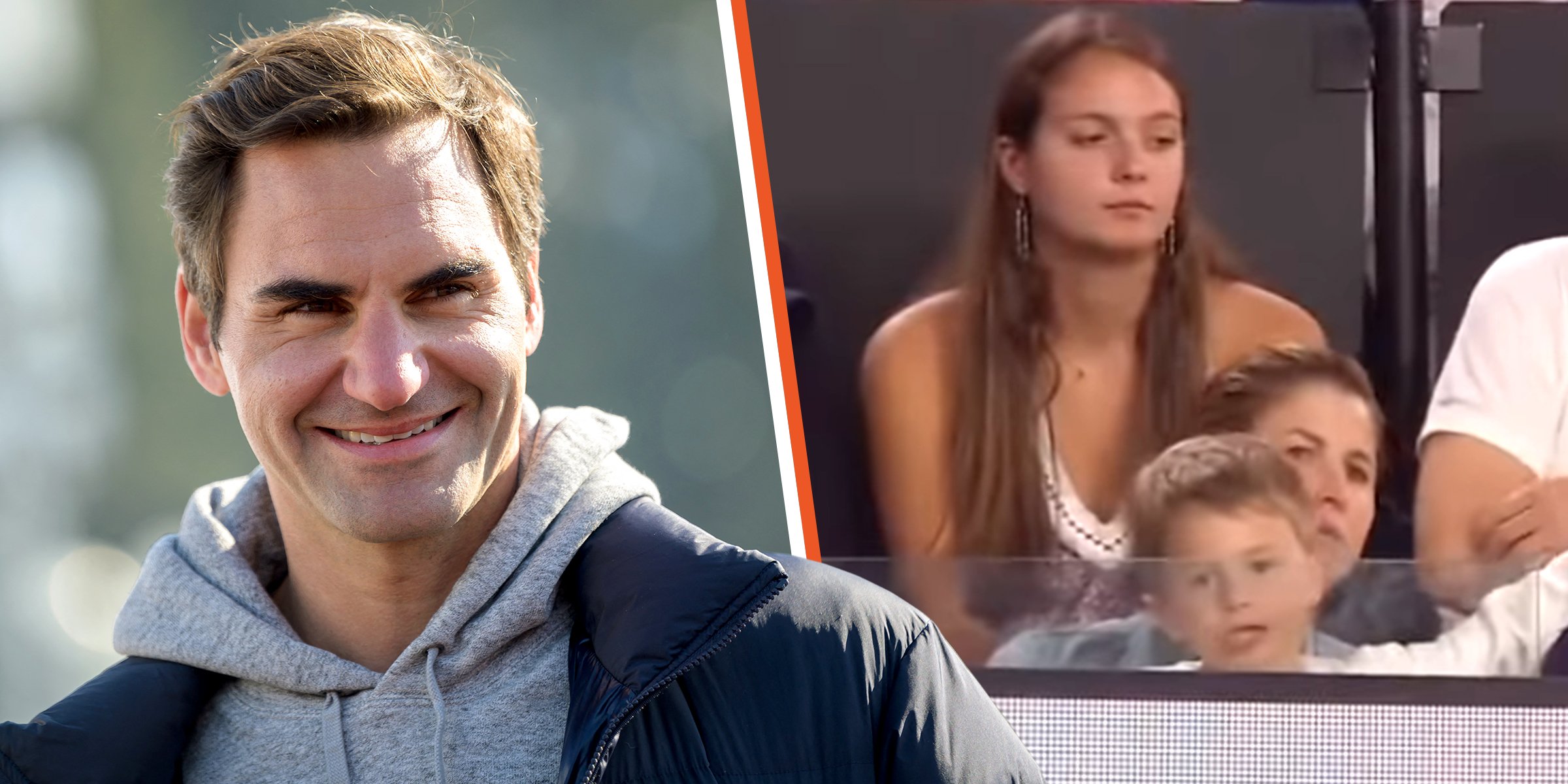 Roger Federer and his son Lenny Federer. | Source: Getty Images | Youtube/Australian Open TV
Lenny Federer Once Supported His Father Courtside - Meet Roger Federer's Son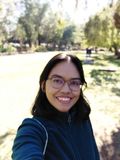 Roger Federer's son, Lenny Federer, has grown up watching his famous father's career flourish. The adorable boy once cheered on the tennis star from the stands, capturing everyone's attention with his playful presence.
Lenny Federer is the son of tennis superstar Roger Federer, and the young boy has a twin brother named Leo. The boys' father once admitted that when his sons were younger, he sometimes got confused and had trouble telling the two apart.
If Roger has learned anything from his sons, it's the importance of patience, and he even claims to be able to tell his twins apart. As a bonus, he picked up some new snuggling skills. Let's discover more about Lennert "Lenny" Federer.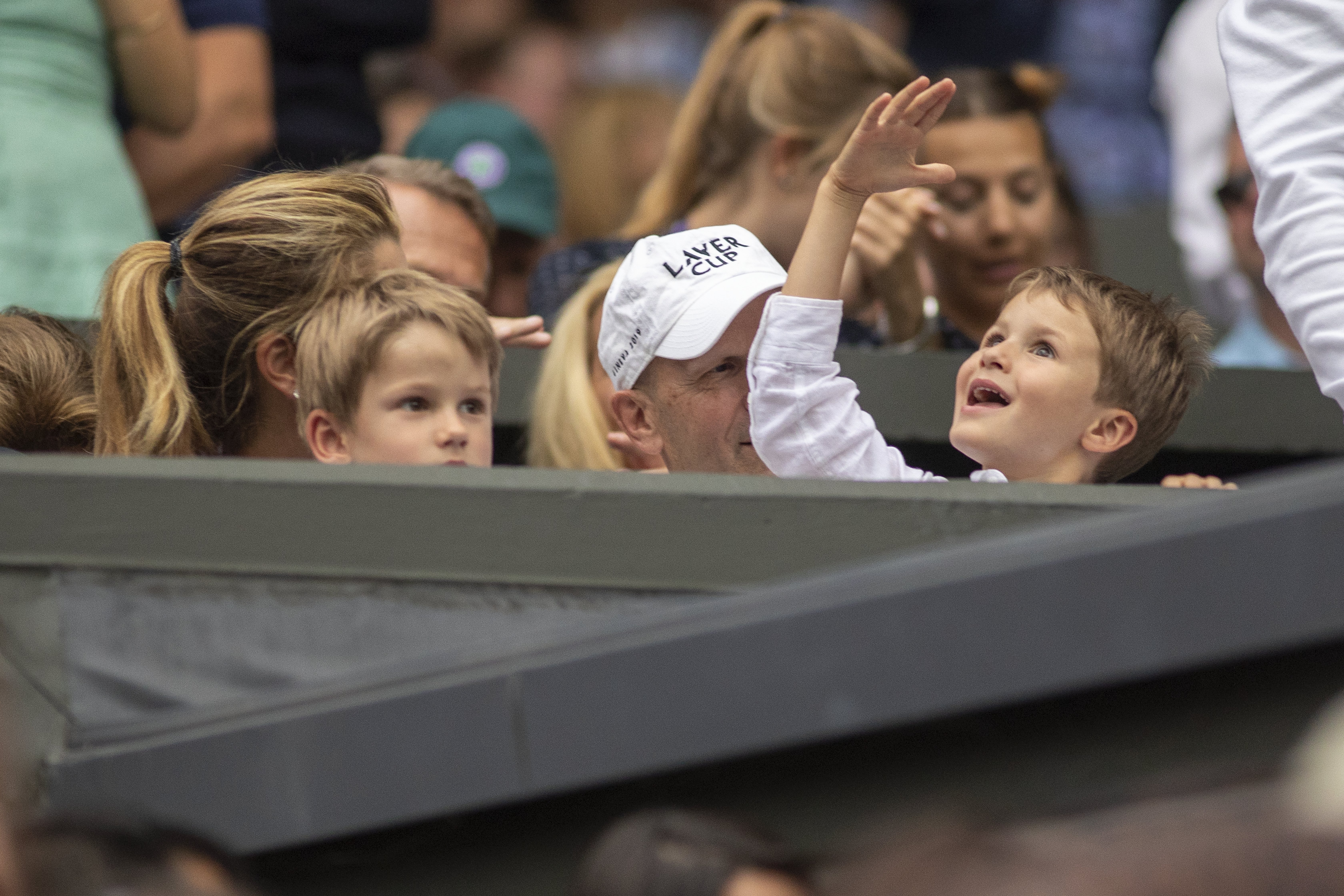 Lennert "Lenny" Federer raises his right hand beside his brother Leo during their father Roger Federer's match against Matteo Berrettini of Italy at Wimbledon on July 8, 2019, in London, England. | Source: Getty Images
Lenny Was Born
Roger and his wife, Mirka, welcomed Lenny and his twin brother, Leo, in May 2014. The proud father expressed his delight on Twitter and shared the incredible news of his son's birth. He tweeted:
"Mirka and I are so incredibly happy to share that Leo and Lenny were born this evening! #TwinsAgain #Miracle."
The 17-time Grand Slam winner withdrew from the Madrid Masters tournament at that time to be with his wife and newborn twins in Zurich, Switzerland.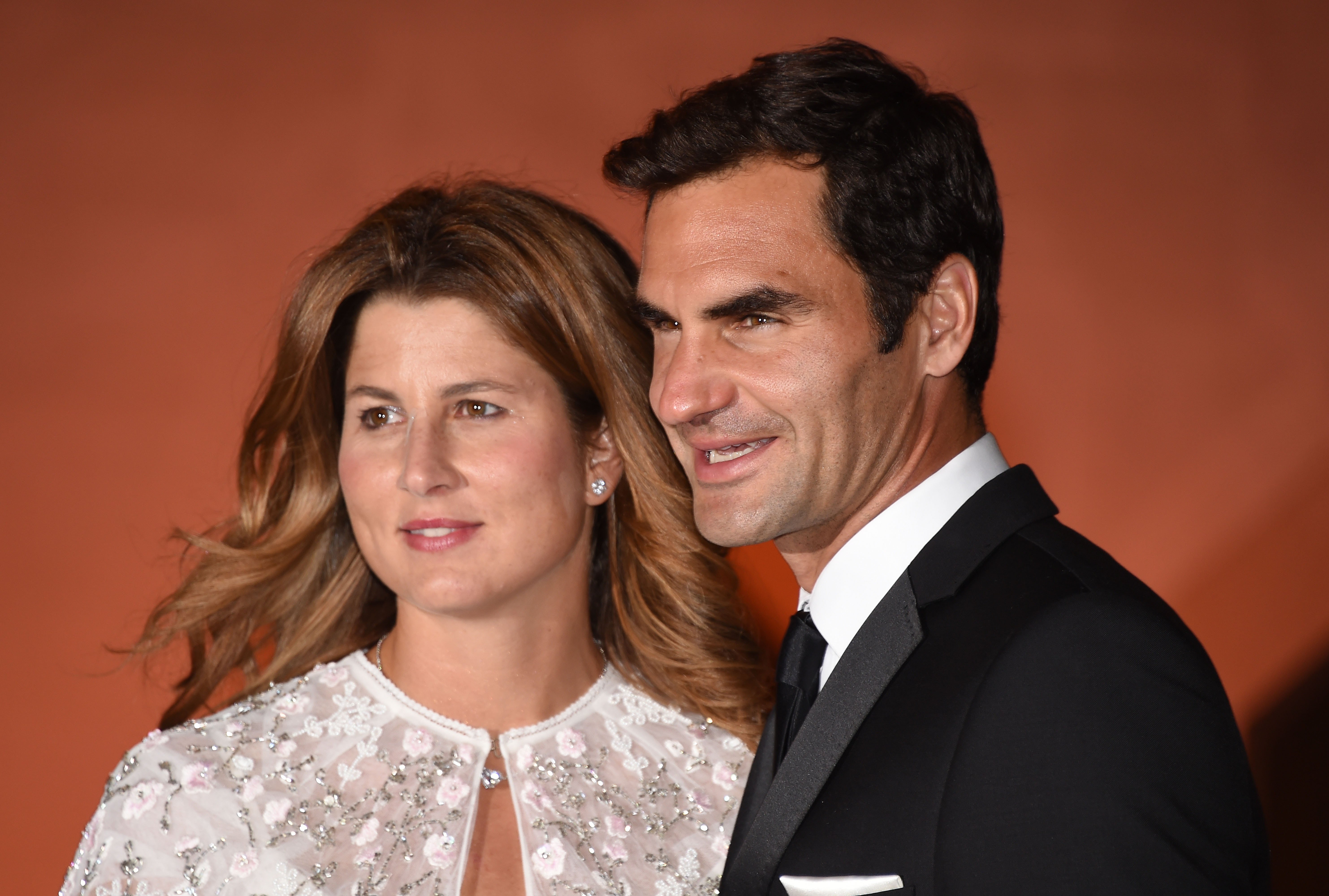 Roger and Mirka Federer attend the Wimbledon Champions Dinner 2017 on July 16, 2017, in London, England. | Source: Getty Images
Roger had to make sacrifices as a parent shortly after Lenny and his sibling's birth to maintain his career streak. He left his family at home to compete, which was a difficult decision for the tennis legend.
According to The Telegraph in May 2014, while the tennis champion felt relieved to be back on the court, he admitted that competing again was "the least important thing" and that spending time with his children was always the best choice.
Although he had a long absence away from home, Lenny's dad expressed optimism that he would soon be reunited with his loved ones. He was happy to report that Mirka, Lenny, and Leo were in good health.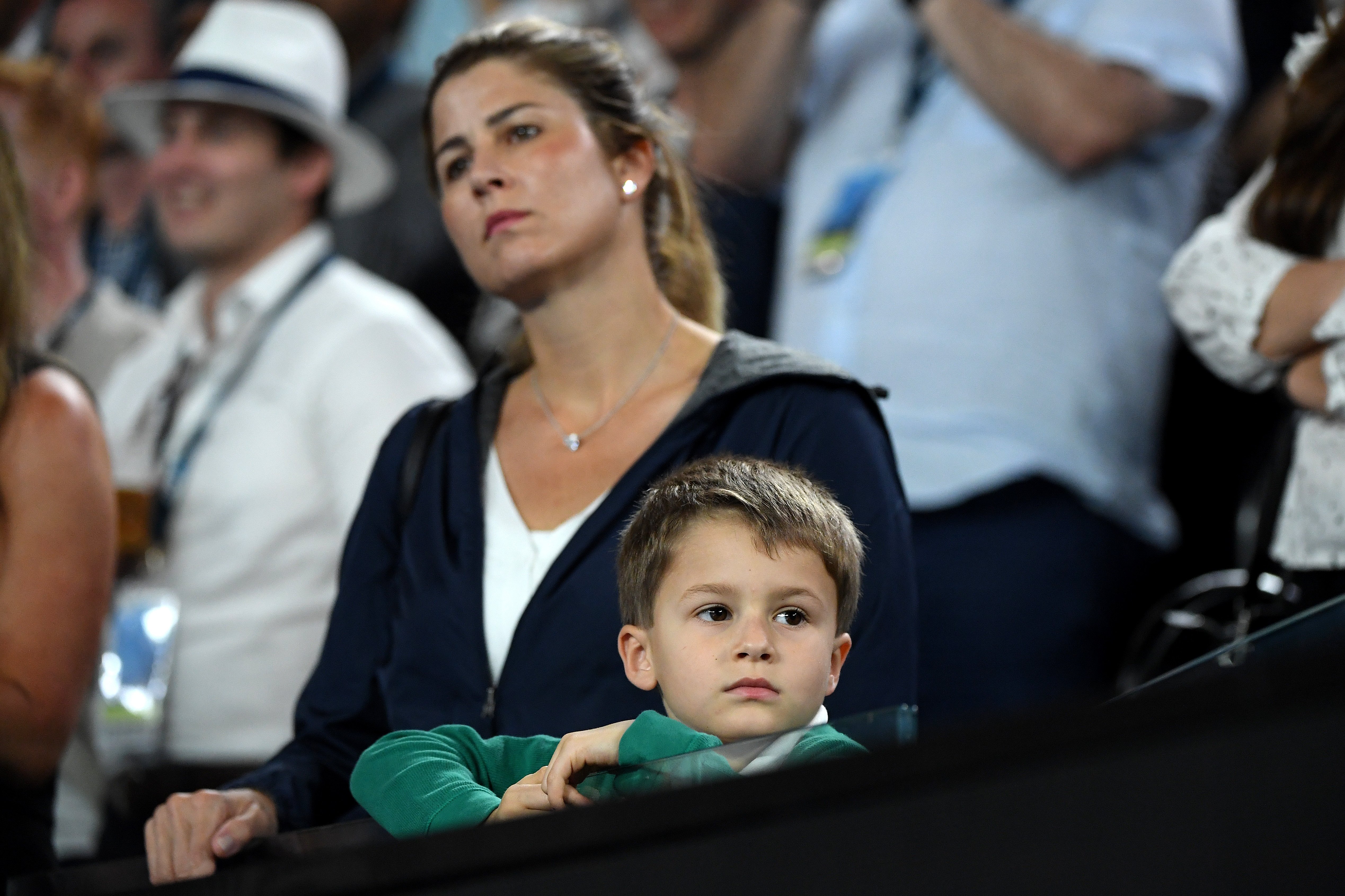 Mirka Federer with her son, Lennert "Lenny" Federer, at the 2020 Australian Open on January 20, 2020, in Melbourne, Australia. | Source: Getty Images
Lenny's famous dad is confident he will be able to handle the additional responsibilities that come with becoming a parent, despite the fact that parents on the ATP Tour are unusual. Roger said he and Mirka already know how to handle their kids while traveling.
Juggling tennis tournaments and spending time with his children was initially difficult for Roger. However, it became a breeze with their family's and friends' assistance and well-planned logistics.
In his 24-year career in tennis, Roger Federer competed in 1,500 matches.
Roger said they have grandparents and team members who occasionally accompany them on tour. They were the ones who helped Mirka get more sleep after caring for their children or allowing her to attend one of his matches.
Fully aware of a large amount of work to do, Lenny's father anticipated that he would be taking many more trips with his family in the future now that he had an efficient system for dealing with traveling with kids.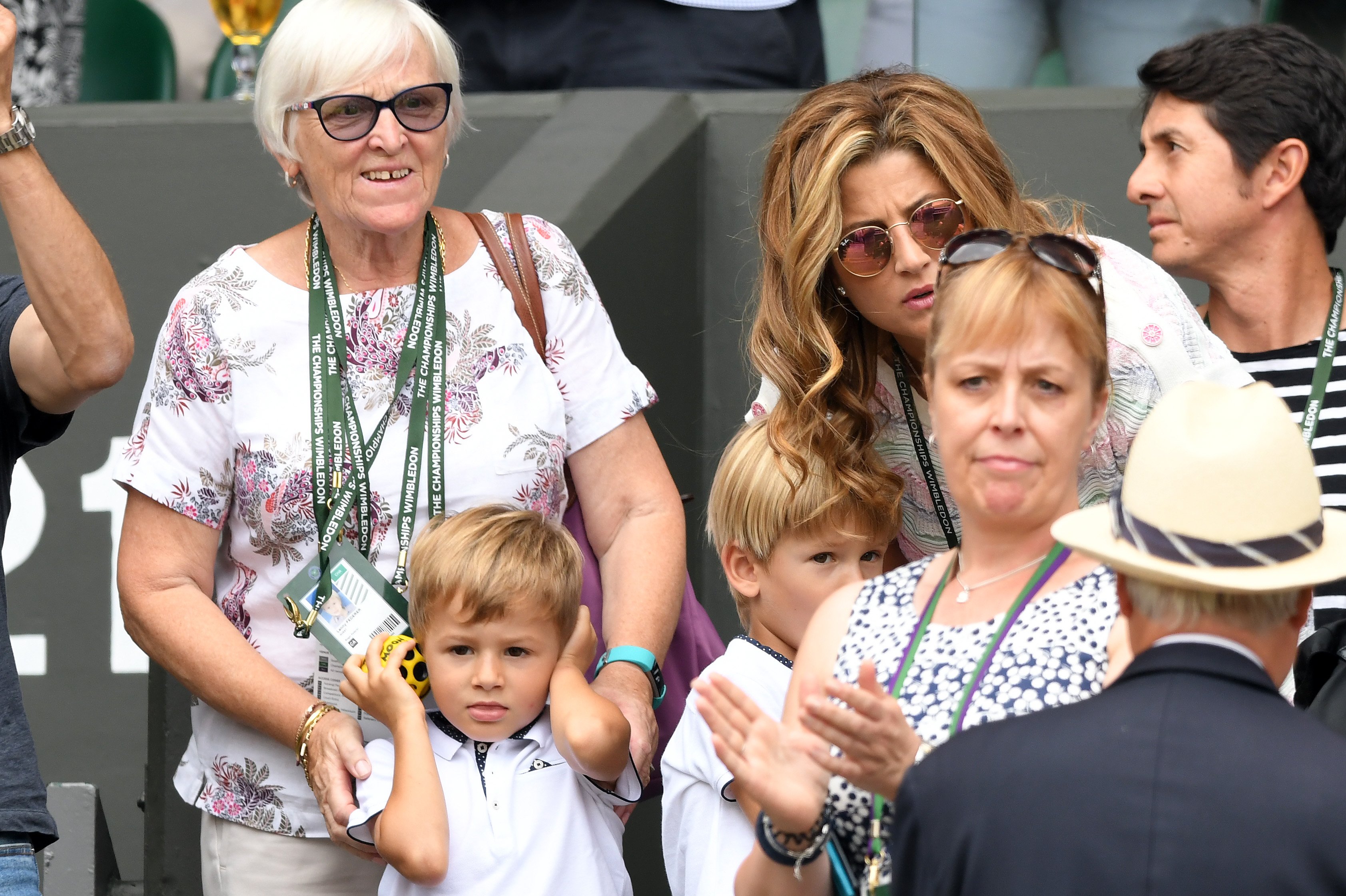 Lennert "Lenny" Federer covers his ears beside his brother Leo Federer at the All England Lawn Tennis and Croquet Club on July 9, 2018, in London, England. | Source: Getty Images
A Name for Lenny
In contrast to the names they chose for their older twin daughters, Lenny's parents had difficulty thinking of names for their twin sons. Although he had already prepared his sons' names before they were born, Roger remarked:
"I feel like there's so many nice, beautiful girls' names, they're all cute and all that stuff but with boys it's a totally different story."
Lennert "Lenny" Federer playfully pokes his brother Leo's face as they sit on the sidelines with their mother, Mirka Federer, at Wimbledon on July 8, 2019, in London, England. | Source: Getty Images
More Twins in One Family
In addition to having Leo as a twin brother, Lenny also has two lovely older sisters who are also twins. Their names are Myla Rose and Charlene Riva, and they were both born in Switzerland in July 2009.
Roger previously took to social media to express his joy at becoming a father to twin daughters for the first time. He and his longtime wife both agreed that the birth of their twin girls was the best day of their lives.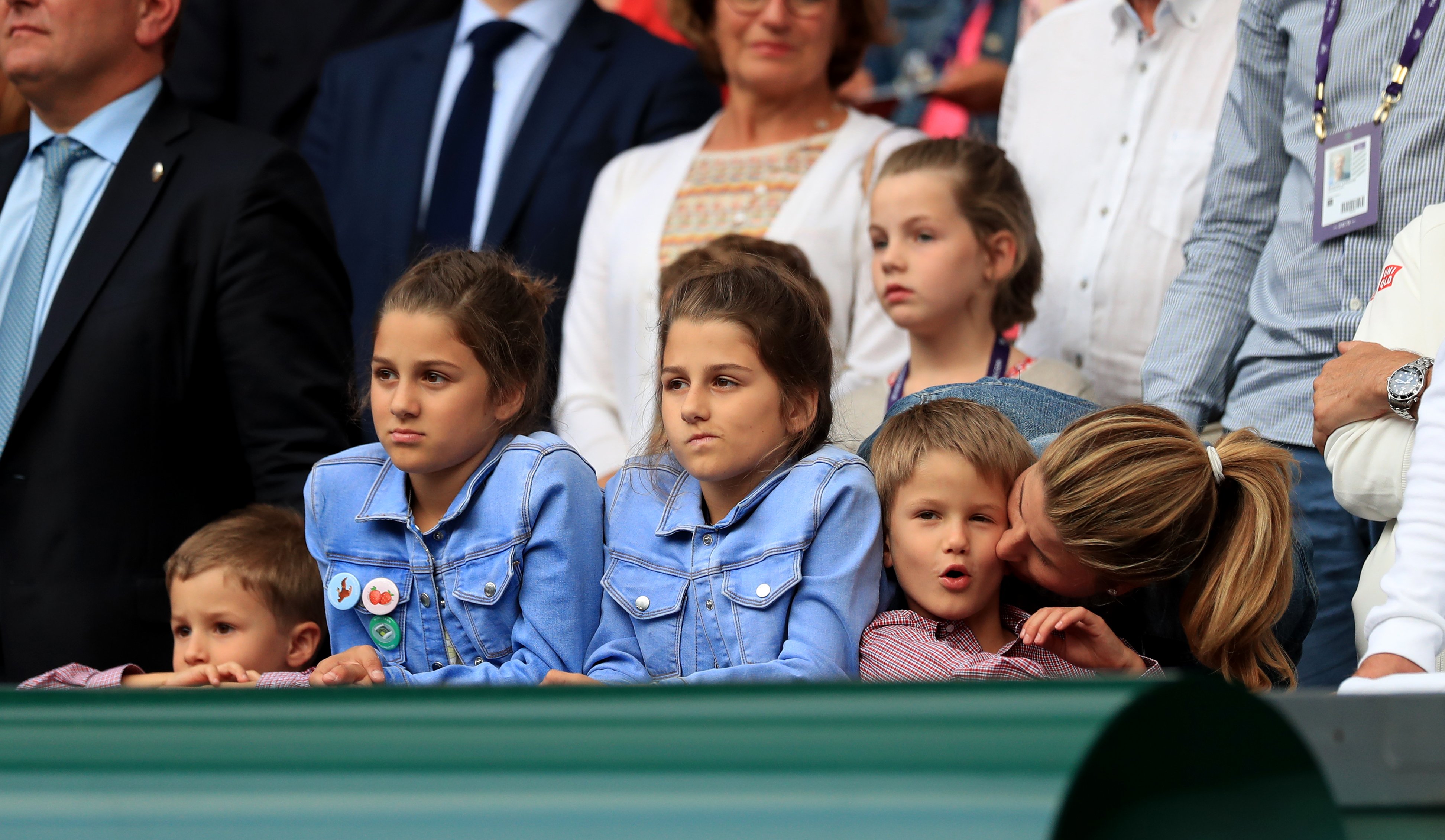 Myla Rose and Charlene Riva Federer with their twin brothers Leo and Lennert, and mother Mirka Federer at Wimbledon on July 14, 2019. | Source: Getty Images
Father's Little Supporter
Lenny's personality seemed to be becoming more energetic as he grew older. In one of his father's previous tennis tournaments in 2019, the charming boy stole the show by touching the face of a man next to him.
The man that sat next to Lenny appeared serious as he looked at Roger on the tennis court. The tennis legend, who can tell the difference between his twin sons, was surprised to see Lenny watching him from the sidelines.
Roger was in a mid-interview with a reporter when he couldn't help but giggle at Lenny's mischievous personality. He said the man next to Lenny was one of his coaches, who made light of the little boy's comical sense of wonder.
Being a Child of Roger Federer
On September 15, 2022, Roger announced he would retire from tennis. He also shared an emotional farewell letter on social media, where he thanked his fans for supporting his career and his coaches for guiding him every step.
After enduring setbacks like injuries and surgeries in the past three years, Roger realized he had reached the capacity and limits of his body. He accepted the reality that he must now retire from his competitive sport.
The Swiss tennis star expressed gratitude for his four children and Mirka for always being there to cheer him on and supporting him in his tournaments. He thanked them for their eagerness to explore new places and share beautiful memories with him.
In his 24-year career in tennis, Roger Federer competed in 1,500 matches. He reflected on his early days as a tennis enthusiast in Basel, calling his life since then an "incredible adventure."
He stated that the Laver Cup in London, England, would be his final ATP event. He assured his fans that he would continue to play tennis in the future, but not in competitive matches like the Grand Slam.
Please fill in your e-mail so we can share with you our top stories!