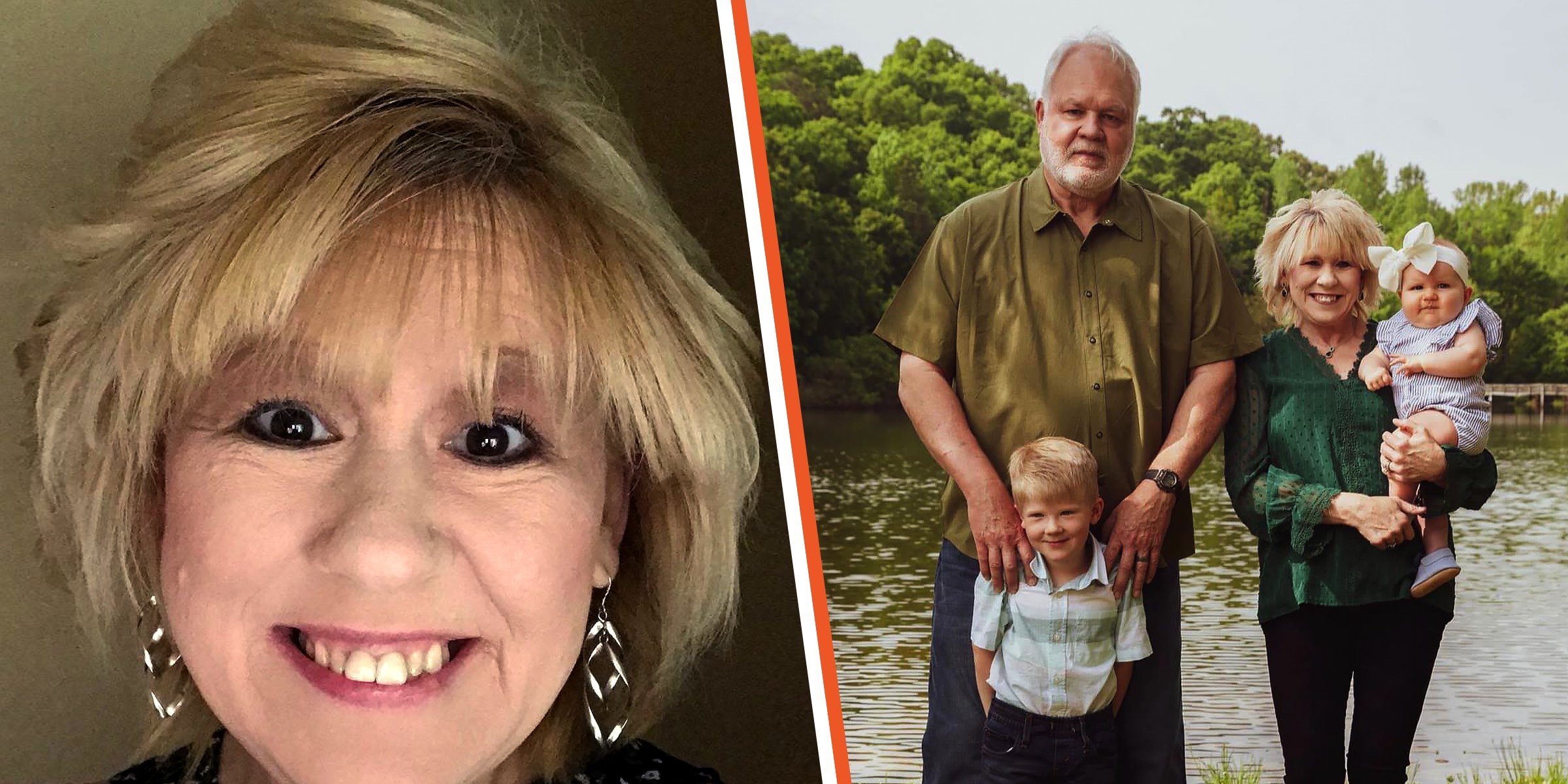 Deborrah Collier | Steven and Deborah Collier with their grandkids | Source: facebook.com/debbiecollier31313
'They Are Not Going to Let Me Go': Georgia Mom Found Dead after Sending Daughter a Chilling Message

When a woman in her late fifties left home one day, nobody in her family could have guessed what awaited them. After that, she was nowhere to be found. While her loved ones hoped for her safe return, she sent a strange message to her daughter, alongside a wire transfer. What could have gone wrong?
Steven and Deborrah Collier were a lovely couple based in Athens, northeast Georgia. The couple married in 2013, and Deborrah, also known as Debbie by her loved ones, often shared glimpses of her happy family life on social media.
Her Facebook profile included beautiful pictures of family vacations, hiking trips with her husband, lovely portraits of her children and grandchildren, and messages of positivity and spiritual enlightenment.
According to Debbie's daughter, Amanda Bearden, her mother left the house she shared with her husband, Steven, sometime on Saturday, September 10, 2022. She said her mom had rented an SUV because her car was in the shop.
Why did Debbie turn toward the area of Habersham County which was so far away from her residence in Athens?
Nowhere to be Found
Per Bearden, her mother left home with only her debit card and driver's license, and nothing appeared to be out of the ordinary. However, nobody in Debbie's family knew what would happen and how their lives would be changed most unexpectedly.
After the Athens woman left her home, she reportedly went missing and didn't return. As was expected, the news of her mysterious disappearance worried her loved ones, including her husband and daughter. Bearden, 36, said she then filed a missing person's report.
The Last Message
Debbie's daughter told Athens Clarke County Police that her mother had sent her $2,385 through Venmo, alongside a chilling message that read:
"They are not going to let me go. [Love you]."
The officers responded to Bearden's call and began looking for Debbie. They were able to track down her rented SUV on 441 near Victory Home Lane, 60 miles north of her home, thanks to the vehicle's in-built SiriusXM satellite radio.
A Tragic Discovery
The Habersham County Sheriff's Office used a K-9 to search the woods near the rented vehicle. They reportedly found a red tote bag, a partially-burned blue tarp, and the Georgia woman's body on Sunday, September 11.
Per 11Alive, investigators are treating Debbie's death as a possible homicide. Bearden also believes that her mother's disappearance and tragic death might have resulted from a kidnapping.
Uncovering the Mystery
The details surrounding Debbie's death appear to be few and foggy, and investigators are digging into the case and considering Ms. Bearden's disturbing statement to the police.
Moreover, the unfortunate incident also raises several nagging questions: Why did Debbie turn toward the area of Habersham County, which was so far away from her residence in Athens? Who did she meet before things took a tragic turn? Who could have possibly attacked her?
The late woman's family is refraining from sharing any remarks or pieces of information following her death. The case is a part of an ongoing investigation, with officers working to find more information on who could have killed the woman and why.
Messages of Support
Several netizens shared touching messages of condolence with the Colliers and sent them love and prayers in their difficult time:
"Praying for family members and friends for peace and comfort and justice and answers (sic)."

— (@deborah.landers.73) September 17, 2022
"Please Lord be with her family and friends! May God wrap his healing arms around them."

— (@1O1O1O12) September 17, 2022
"So very sad. My deepest condolences to the family and friends. May you all find comfort and hope in God's word."

— (@neal.buchanon) September 17, 2022
"Prayers and condolences for her family."

— (@violet.parker.10) September 17, 2022
Our thoughts go out to the late woman's loved ones. May God grant them the strength to bear their irreparable loss. Please keep the bereaved family in your prayers.
Click here to read another story about three Texas sisters who were found dead in a pond after they vanished from the care of their babysitter.
Please fill in your e-mail so we can share with you our top stories!