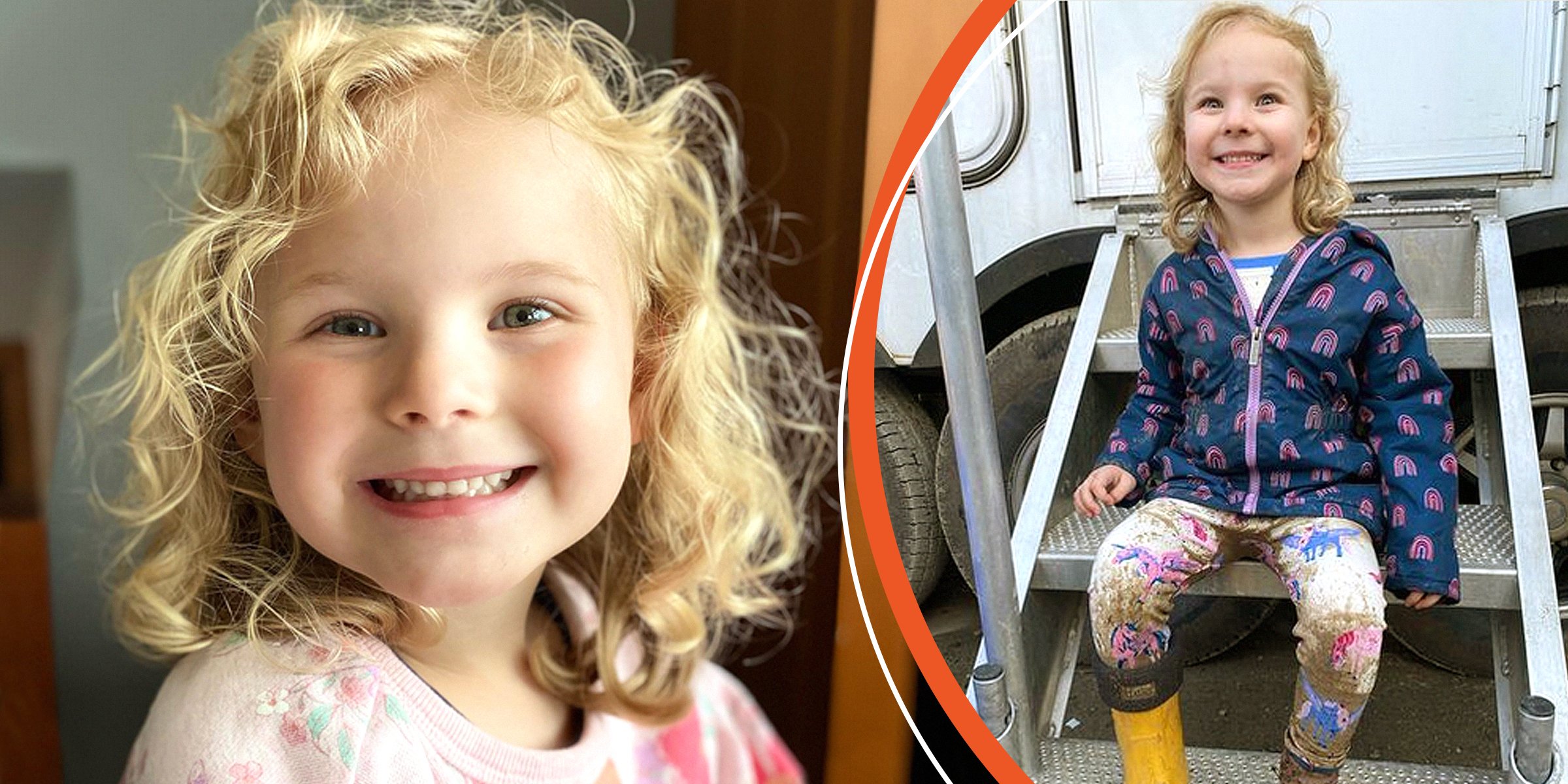 Rylea Nevaeh Whittet | Source: Instagram.com/ryleawhittet
Child Actress Rylea Nevaeh Whittet and Her Movie Mom 'Were Really Glued Together'

Pint-sized actress Rylea Nevaeh Whittet stole the limelight in the 2021 miniseries "Maid," opposite Margaret Qualley, who played her mother. The two developed a unique bond that transcended the screen.
Five-year-old Rylea Nevaeh Whittet stole the hearts of millions with her portrayal of Maddy Boyd in the screen adaptation of Stephanie Land's best-selling memoir "Maid: Hard Work, Low Pay, and a Mother's Will to Survive."
In the title role of Maddy's mother was actress Margaret Qualley. Qualley's performance was outstanding, but the bond she developed with Whittet made the series so moving.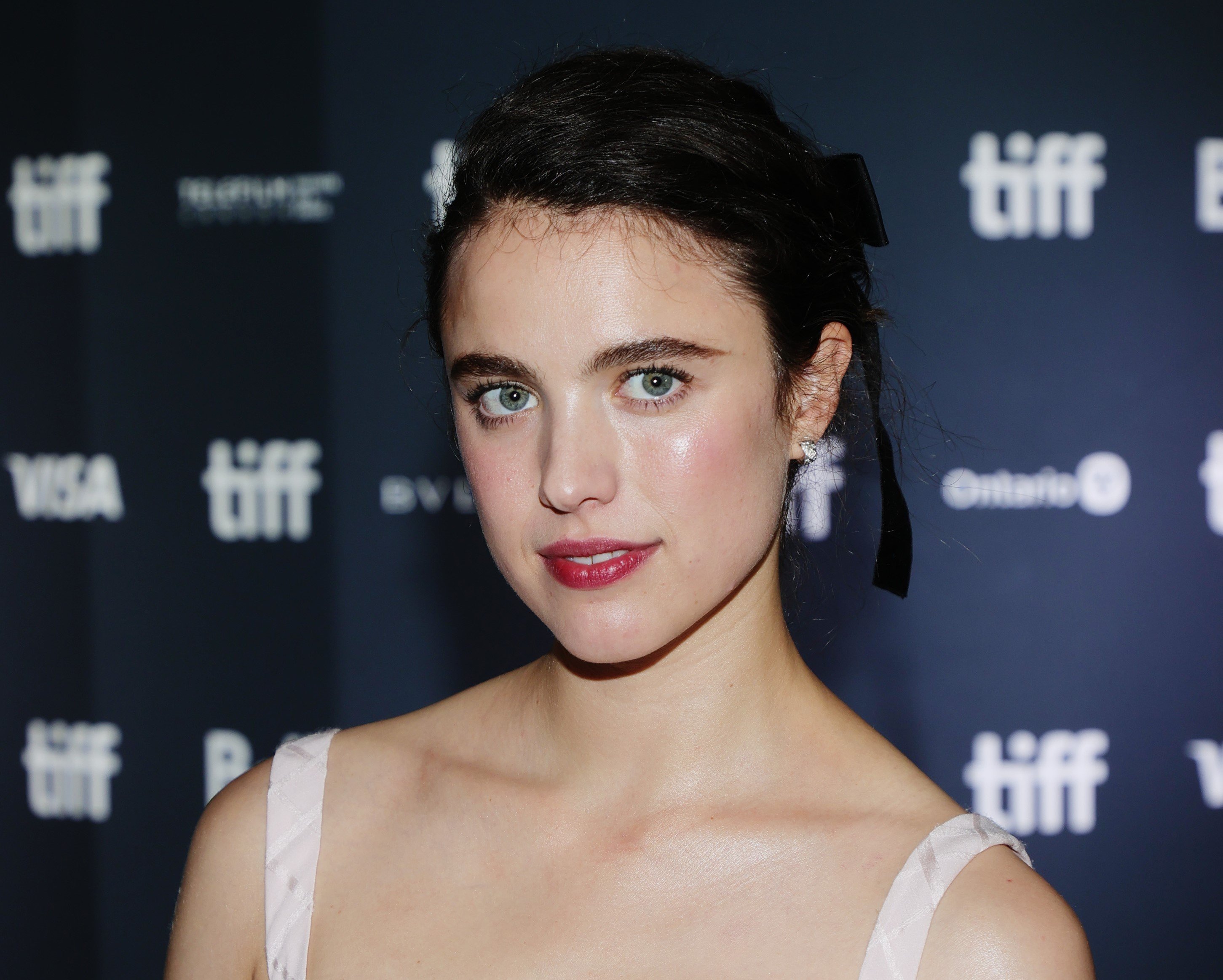 Margaret Qualley at the "Sanctuary" premiere at the 2022 Toronto International Film Festival. | Source: Getty Images
Margaret Qualley's role as a TV mom blew critics away, but she has yet to experience motherhood in real life. She was born on October 23, 1994, in Kalispell, Montana.
Qualley trained as a ballerina, but acting is in her blood. She is the daughter of actress and model Andie McDowell, whom audiences will remember as Hugh Grant's love interest in "Four Weddings and a Funeral," and the producer in "Groundhog Day" that Bill Murray is determined to win over. Qualley said:
"I was so invested in ballet, and it was my entire life. And then it was realizing that I didn't want it to be my entire life forever."
At 16, Qualley started modeling, walking the runways at the New York and Paris Fashion Weeks for Valentino, Chanel, and Alberta Ferretti. A year later, she got cast in a bit part in Gia Coppola's "Palo Alto." In 2013, she dazzled in HBO's eery drama series, "The Leftovers."
Since 2016, Qualley's film credits have been piling up, with no less than 16 films in six years. Her TV presence includes 22 episodes of "The Leftovers" and the miniseries about the life of iconic choreographer and stage director Bob Fosse, "Fosse/Verdon."
"Maid" is a love letter to the good parents and an instruction manual for those still learning the ropes.
The role of Alex Russell in "Maid" followed and has pushed Qualley to the next level. The actress has several new projects in the works: "Poor Things," with Emma Stone and Willem Dafoe. "The Substance," with Demi Moore; and "And," an anthology in which she teams up again with Emma Stone and Willem Dafoe.
Who Plays Maddy in 'Maid' on Netflix?
Rylea Nevaeh Whittet is starting her acting career with a bang. The little girl was only supposed to be a photo double, but the production team fell in love with her and cast her as Maddy.
In the series, Whittet plays a two-year-old (almost three) caught up in the heartbreak of the dissolution of her parent's relationship. Her father, Sean Boyd, is an alcoholic bartender who turns violent, and her mother, Alex, is forced to take on a menial job to support her child.
Audiences were aghast by Whittet's low-key, wholly believable performance and her moving, authentic bond with her on-screen mother, Margaret Qualley, demonstrating talent and maturity beyond her years.
5-Year-Old Played the Role of a 2-Year-Old
Whittet was born on September 20, 2016, which meant she was five years old when the series was made, three years older than the character she portrayed in "Maid." Her parents posted a message on Facebook:
"Yesterday was a big day for Rylea (and her parents). Rylea pretended to be Maddy for the last time and wrapped from filming #MAID @netflix. We have so much gratitude, love, and respect for everyone who made Rylea (and her parents) feel so special. Thank you."
The little actress' real-life parents are Sarah Ramsey and Jason Whittet, and she has an older sister, Madison Whittet. The Whittets have shown themselves fully supportive of their daughter's career. There are great things in the future for Rylea Nevaeh Whittet.
How Margaret Qualley Built a Relationship With Her Tiny Colleague
Qualley's mother, Andie McDowell (who plays her on-screen mom in "Maid"), spoke glowingly of her daughter's incredible work with Whittet and how she forged a relationship with the child that went beyond the moment the director yelled "CUT."
Every day, Qualley and Whittet spent the day together, had lunch, and even had a nap together, and even on weekends, Whittet's parents would drop her off to spend time with her screen mom.
This connection shone through when the cameras started rolling and made the relationship between the two actresses believable. Qualley confessed:
"We were really glued together. I love her, and it was such a gift to work with her. When you're acting with someone, you're both pretending, but when you have a 4-year-old asleep in your arms, she's just asleep — you have a heartbeat against your heart."
Love Letter to Parenting
And in the end, the heartbeat that Qualley alludes to is what the series is about: the central theme of "Maid" is the sacrifices and hardships a mother is prepared to go through for her child.
The fictional Alex is an exemplary mother, always loving and patient, even though she lives with unbearable stress in less-than-ideal conditions, subject to physical and psychological violence.
Even though Alex doesn't receive the love and support, she needs from her mother, and her father is as violent as her boyfriend, she never fails her child.
Alex is the mother we should all have had --adoring, loving, and determined to make every moment she spends with her daughter count. "Maid" is a love letter to good parents and an instruction manual for those still learning the ropes.
Please fill in your e-mail so we can share with you our top stories!