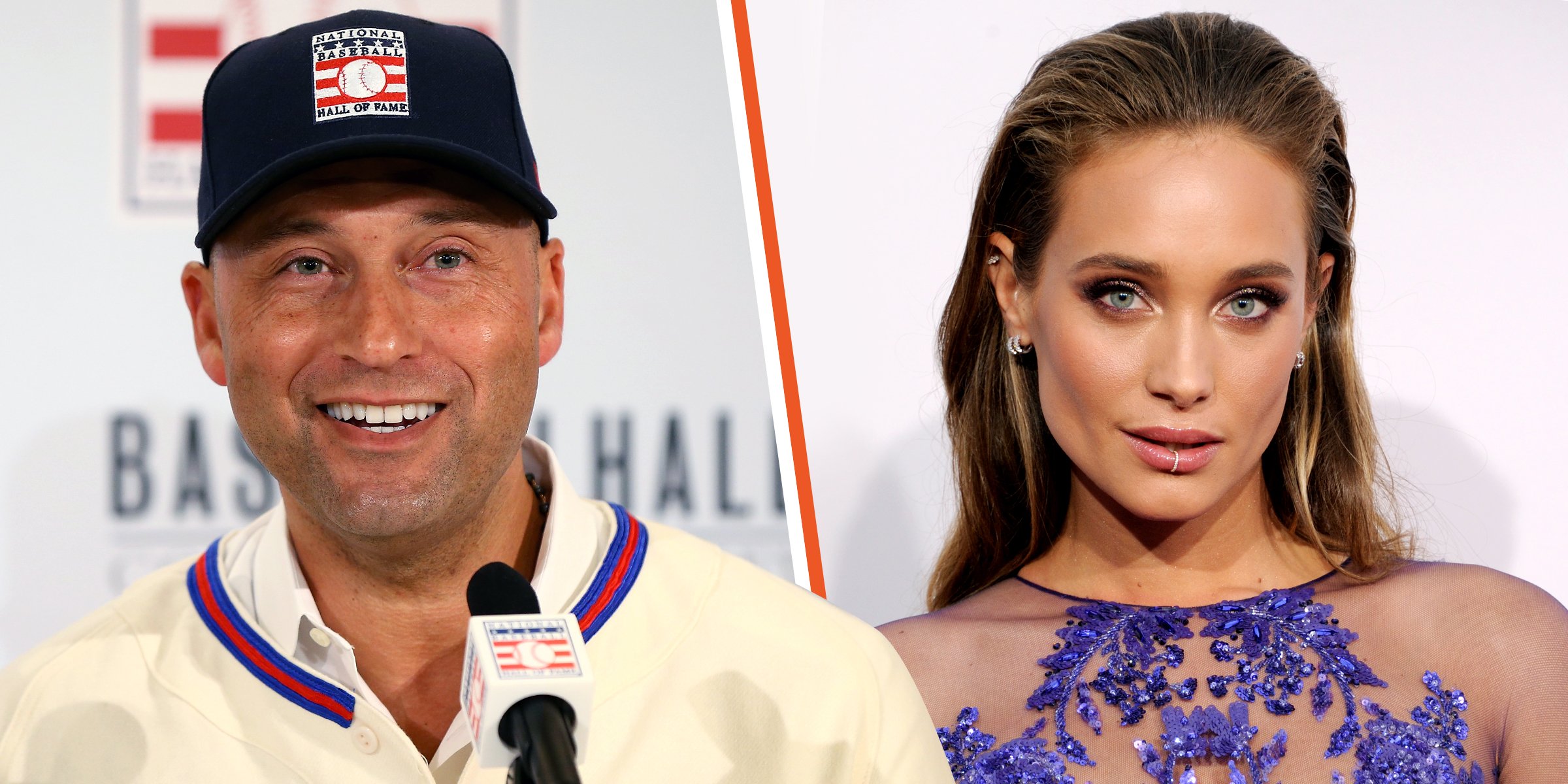 Derek Jeter | Hannah Davis Jeter | Source: Getty Images
Derek Jeter's Wife Is a Famous Model Who Landed Magazine Covers: Meet Hannah Davis

Baseball Hall of Famer Derek Jeter courted Hannah Davis four years before they finally walked down the aisle. He has been sharing titbits of their family since joining social media in mid-2022, but she remains reserved about her private life.
Hannah Davis met her future husband, Derek Jeter, through mutual friends at a restaurant. The model later wrote that the timing of their lives "were aligned."
She is a five-time Sports Illustrated swimsuit model and made the prestigious cover in 2015. The St. Thomas native was also featured on the glossy covers of publications such as Maxim and the Mexican editions of Elle, Cosmopolitan, and GQ.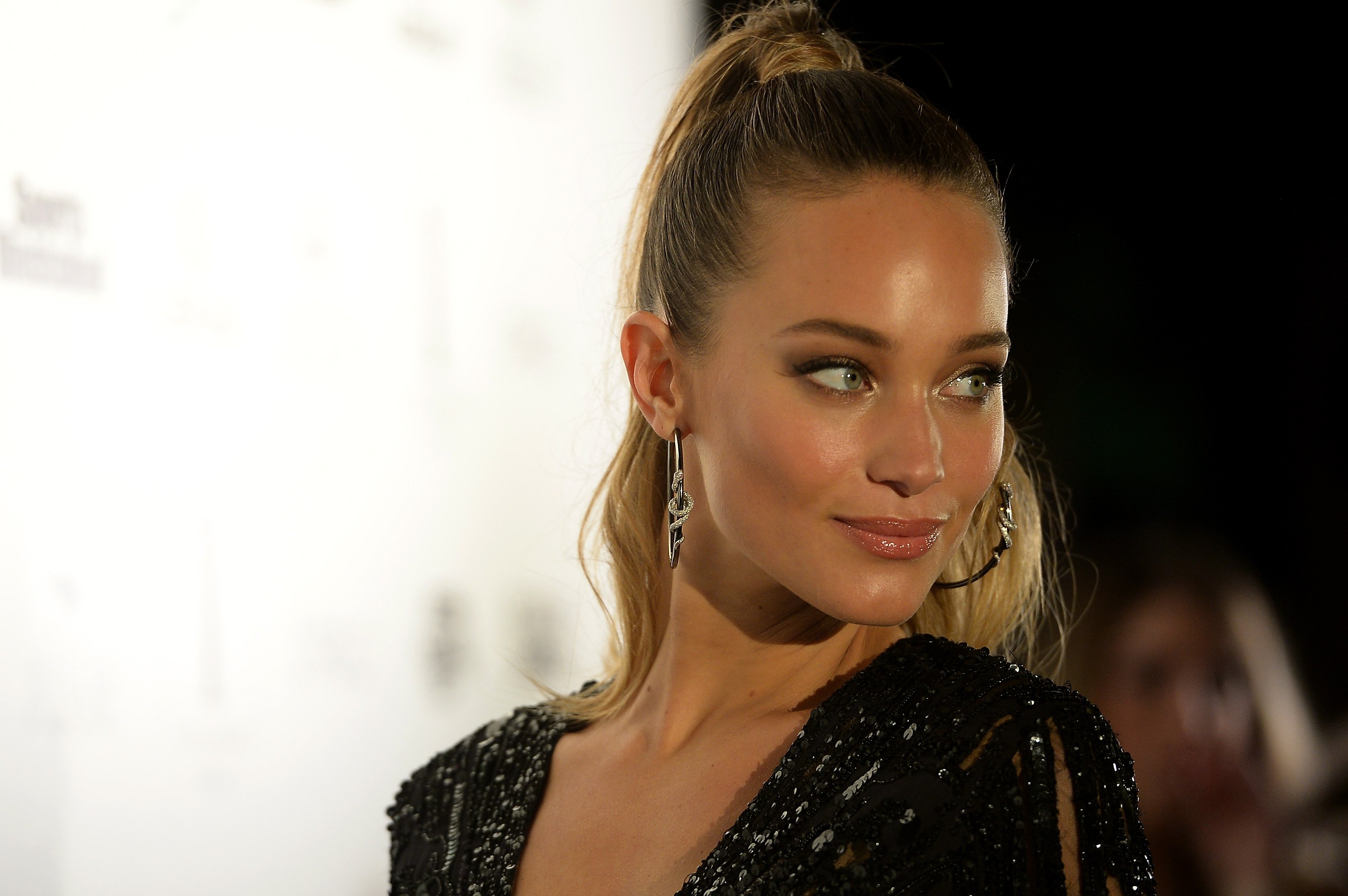 Model Hannah Davis attends the Sports Illustrated Swimsuit 2016 Swim BBQ VIP at 1 Hotel & Homes South Beach on February 17, 2016, in Miami Beach, Florida. | Source: Getty Images
Hannah Davis Jeter Is 16 Years Younger than Her Husband, Derek Jeter
Hannah Bethany Davis was born to Deborah and Conn Jay Davis Sr., on May 5, 1990, in St. Thomas, Virgin Islands, and has two siblings, Rachel Davis and Conn Davis Jr.
She is reportedly distantly related to the 31st President of the United States, Herbert Hoover. A closer relation is the sports journalist and broadcaster Glenn Davis.
At eight, she took up tennis and was later selected for the Caribbean national tennis team and the Virgin Islands national volleyball team.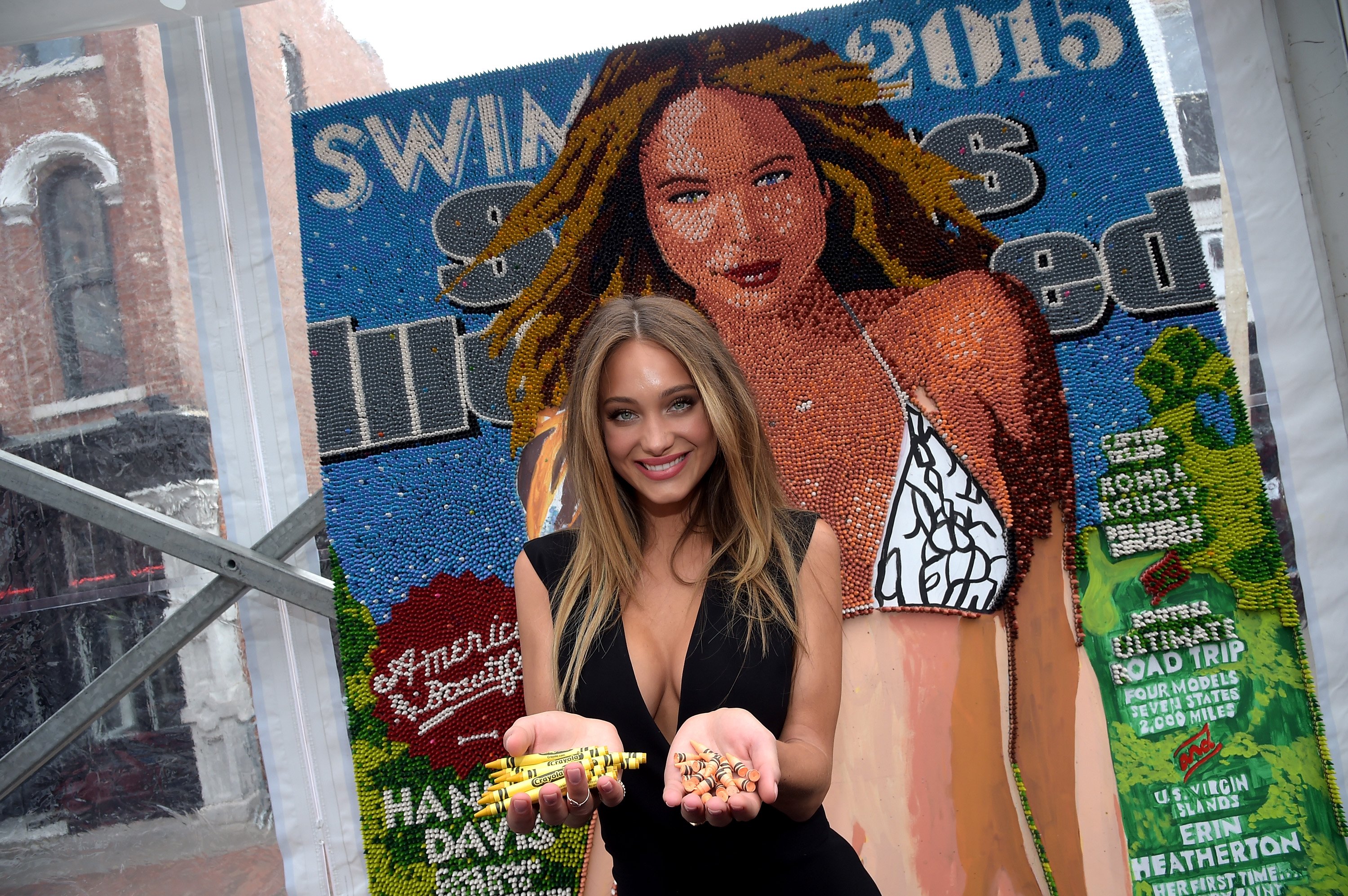 Model Hannah Davis attends 2015 Sports Illustrated Swimsuit's "Swimville" Takes Over Nashville! on February 11, 2015, in Nashville, Tennessee. | Source: Getty Images
Hannah Davis Became One of the Top Models in the Industry in 2013
Hannah was discovered on the beach at 14 and booked campaigns as an IMG model for Victoria's Secret, Tommy Hilfiger, Levi's, and American Eagle Outfitters throughout her modeling career.
The model rose to the top of her profession as a Sports Illustrated (SI) swimsuit model in 2013 and was its cover star in 2015. She was featured yearly in the SI Swimsuit Edition through 2017.
She was a guest judge on the fourteenth season's first episode, "Project Runway," and co-hosted two seasons of "Project Runway Junior" with Tim Gunn. The model was a contestant on Hollywood Game Night in 2016.
As an actress, Hannah portrayed Baby G in the Australian police procedural "Rush" in three episodes between 2009 and 2010. She had a very special bit part in the film "Vacation" in 2015, starring Ed Helms and Christina Applegate. Her role, Girl in the Ferrari, was a homage to another SI model.
She was not familiar with Derek's prolific career when their mutual friends introduced them.
The film was a continuation of "National Lampoon's Vacation" made in 1983, where model Christie Brinkley originated the character of the flirty girl driving a Ferrari. Two years later, Brinkley and Hanna shared the pages of the 2017 Sports Illustrated Swimsuit Edition.
Derek Jeter and Hannah Davis Met out on the Town in NYC
Hannah and Derek came into each other's lives at the ideal moment in a New York City restaurant in 2012. The baseball legend, born June 26, 1974, had just gotten out of a four-year relationship with model-turned-actress Minka Kelly and was in his off-season.
The "Vacation" actress ran into a group of friends while going out for a bite to eat with her mom, Deborah. Having grown up abroad, she was unfamiliar with Derek's prolific career when their mutual friends made introductions, so they grew their relationship from a neutral place.
The sporty couple was spotted together for the first time in Florida during his spring training in 2012. The baseball player confirmed their engagement in November 2014, but she was only clocked with the ring a year later.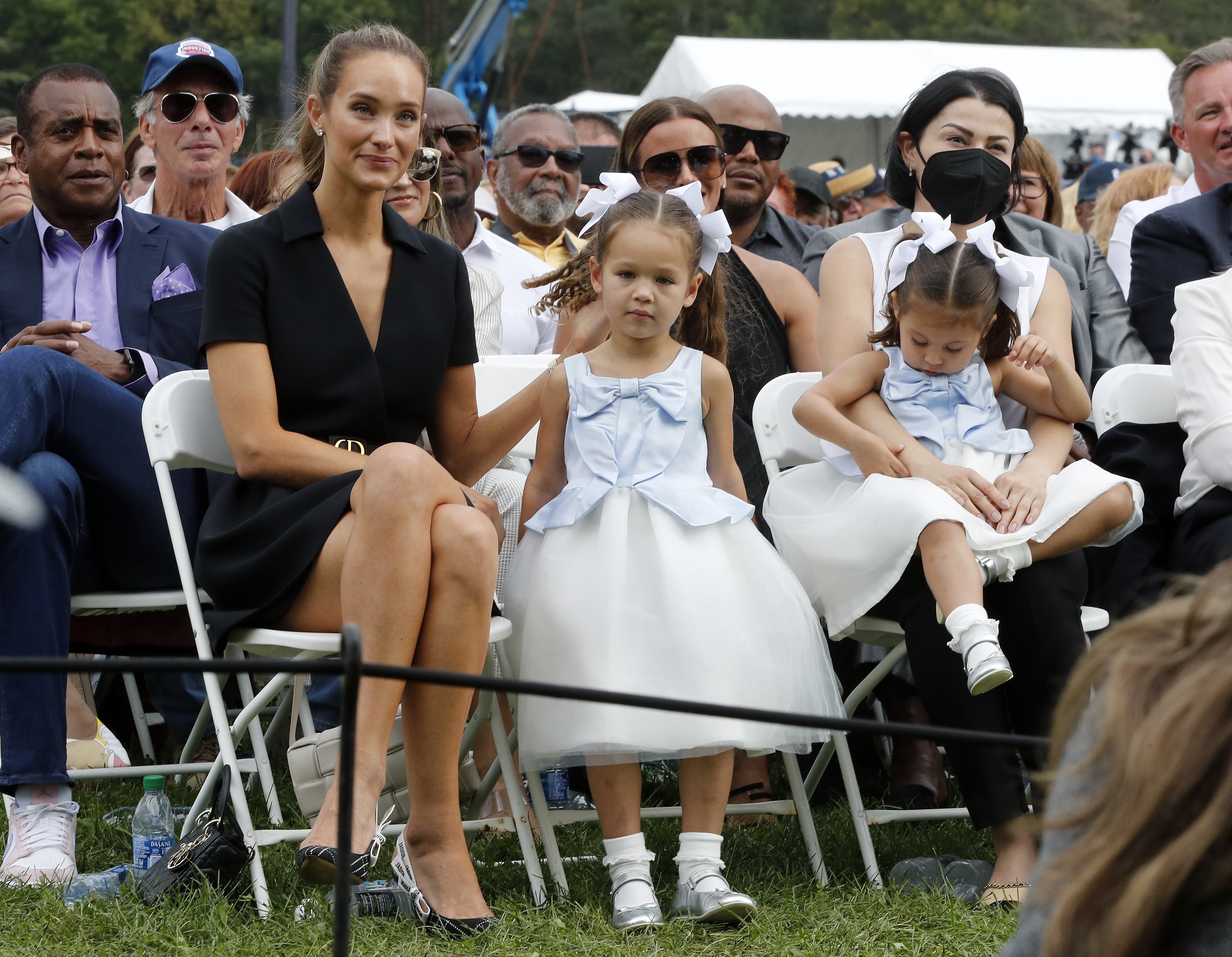 Hannah Jeter, wife of inductee Derek Jeter, attends the Baseball Hall of Fame induction ceremony with their children, Bella and Story, at Clark Sports Center on September 8, 2021, in Cooperstown, New York. | Source: Getty Images
Hannah Davis Jeter Was Very Secretive during Her Three Pregnancies
Hannah and Derek Jeter tried the knot at a Napa Valley resort in California. She wore a custom tulle and Chantilly lace Vera Wag creation with a mermaid silhouette. The model took her husband's last name and changed all her socials to reflect this.
The sporty couple welcomed their first daughter, Bella Raine Jeter, on August 17, 2017. The "Project Runway Junior" host shared during her pregnancy, "I'm not really a girly girl, but I'm gonna get there. I want an Easy-Bake Oven; I want the dollhouse. Barbie car."
Hannah gave birth to their second girl, Story Grey Jeter, in January 2019. Later that year, she revealed that she goes into "hiding" during her pregnancies, that social media does not come naturally to her, and that she won't ever share that side of her life.
True to form, the couple secretly welcomed their third baby girl, River Rose Jeter, on December 2, 2021, only announcing her birth two days later over Twitter.
Please fill in your e-mail so we can share with you our top stories!