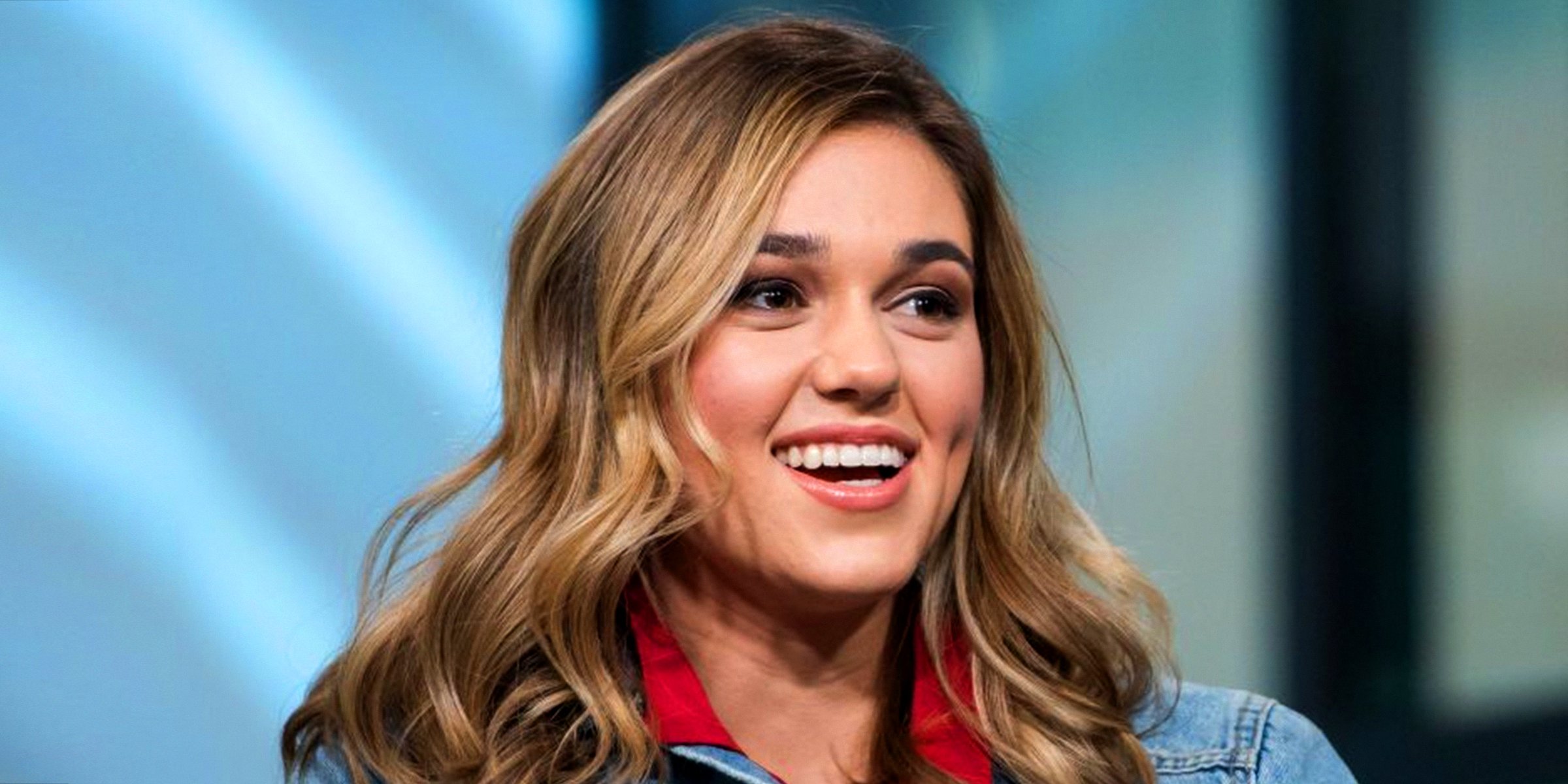 Sadie Robertson | Source: Getty Images
Sadie Robertson Is Blessed with 5 Siblings – Meet Them All
Reality TV star Sadie Robertson is one of six siblings, two of whom she is biologically related to, while the rest joined her family via adoption. Many of them have already found true love and started their families, and the youngest commemorated his biological father's death last year in August.
Reality TV star Sadie Carroway Robertson has shown a range of talents since her appearance on "Duck Dynasty," but she is also part of a big and growing family. She drew her first breath on June 17, 1997, born to Duck Commander CEO Willie and Korie Robertson.
Sadie attended Ouachita Christian Academy in Monroe, Louisiana. At 16 years old, in 2013, she ranked number six in javelin throwing in the entire Lousiana state. That same year, she launched a YouTube channel called "The New Different" alongside Kolby Kollof.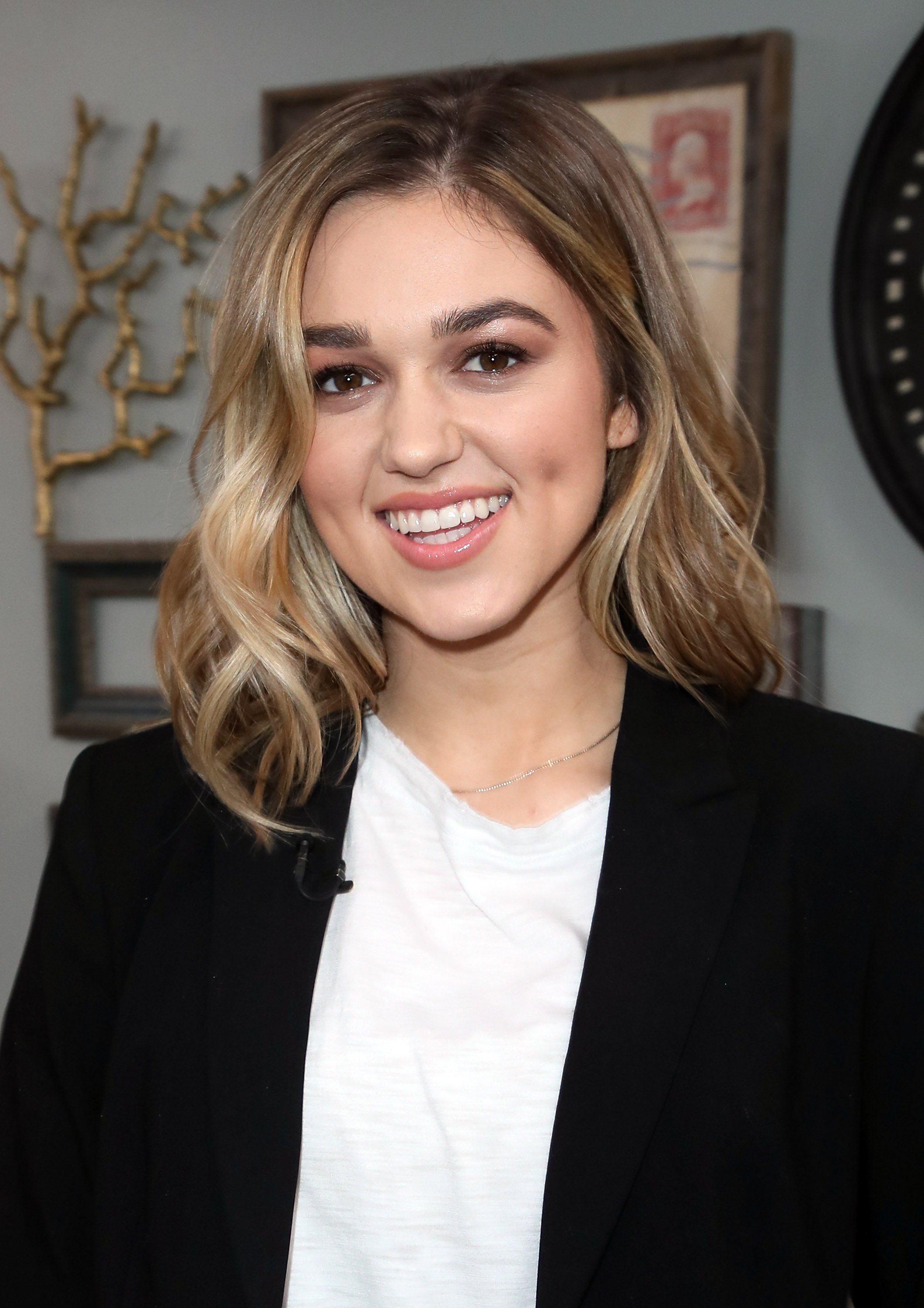 Sadie Robertson poses for a photo at Hallmark's "Home & Family" at Universal Studios Hollywood on March 27, 2018, in Universal City, California | Source: Getty Images
However, her last appearance on the online show was in January 2014. She showcased her musical talents, collaborating with singer Alison Krauss in the song "Away in a Manger" from her family's album, "Duck The Halls: A Robertson Family Christmas."
Sadie also designed a line of prom dresses labeled "Live Original by Sadie Robertson," which she modeled during a New York Fashion Week. She worked with the well-known fashion designer Sherri Hill.
Along with Sadie, Willie and Korie welcomed six children into their union, including Rebecca, John Luke, Willie Alexander, Bella, and Rowdy Robertson. Some of Sadie's siblings, including herself, have opened up about their personal struggles in recent years.
In 2017, Sadie revealed that she battled an eating disorder after competing on "Dancing With The Stars." She kept the ordeal a secret, which went on for nearly a year, from all her loved ones. She eventually opened up about her former medical condition to comfort those who struggled with it at the time.
Two years later, on November 25, she married her love, Christian Huff. The pair have a daughter, Honey James, whom they welcomed in May 2021. They announced they were expecting their second baby in November 2022.
Rebecca Robertson
Rebecca Robertson Loflin is an entrepreneur. She founded her online retail shop, Me and My, in 2021. The establishment offers a range of products, mainly clothes for moms and their babies and home decor, including vases, rugs, and art prints.
Rebecca was an exchange student from Taiwan when Willie and Korie adopted her in 2004, and she's been part of the family since. She became engaged to her now-husband, John Reed Loflin, in 2016.
The pair tied the knot during a wonderful ceremony held in Mexico in September 2018. The Duck Commander CEO led his daughter down the aisle on the special day, with her sisters serving as her bridesmaids.
The Robertson family members celebrated the union with wedding pictures and clips on Instagram under the hashtag #loflinweddedwife. Rebecca and her husband then welcomed their first child, a son they named Zane Israel, in January 2019.
They became a family of four with their daughter, Holland Lo, a rainbow baby born on Christmas Eve in 2021. The couple would've had three children with Holland Lo's arrival; however, as Rebecca heartbreakingly revealed in November 2020, she had suffered a miscarriage the month before.
Though it was a painful experience for the mom of two, she shared it through a detailed reflection on Instagram. The miscarriage occurred during her first trimester, shortly before she and John had planned to surprise everyone with news of her pregnancy.
As she continued, Rebecca acknowledged the shame and stigma around enduring such a loss. She was initially reluctant but said sharing it helped her "validate her sadness" and take the first step toward recovery and healing.
John Luke Robertson
Like Rebecca, John Luke is also an entrepreneur. He currently holds a directorial position at the non-profit organization Camp Ch-Yo-Ca and owns Railway Coffee, a coffee shop located in different parts of Ruston, Louisiana.
John Luke married Mary-Kate—one of Rebecca's former bridesmaids—on June 27, 2015. The couple shares two children, their eldest and only son John Sheperd, born October 14, 2019, and their daughter Ella, born April 8, 2021.
Willie Alexander Robertson
Willie Alexander was five weeks old when Willie and Korie adopted him. He is the only biracial child in the family, being part African American. While his adoptive parents initially thought nothing of it, people in the media made harmful comments about Willie Alexander based on the color of his skin.
During the first episode of their Facebook Watch series "At Home With the Robertsons," Willie Alexander recalled how he thought he was simply more tanned than the other white students in his grade. To his young mind, there weren't any obvious physical indicators of his racial and ethnic differences compared to his white counterparts.
However, as his hair texture changed, he realized there was more to his identity. "Love and Hip-Hop" stars Yandy and Mandeecees Harris, who were guests on the episode, encouraged Willie Alexander to dig deeper into his history and Black culture.
They further advised Willie and Korie to prepare their son regarding how to handle an interaction with the police as a Black man in the U.S. Besides the racism Willie Alexander has faced, the Robertson sibling also found love with Abby Hammond in 2020. The couple got engaged last month.
Bella Robertson
Not only is Bella a reality TV star, but she is also an actress. She appeared alongside Sadie and Korie in the biographic drama "I'm Not Ashamed," about the late Rachel Jay Scott, who died during a shooting at Columbine High School in April 1999.
Bella is also the owner of Beauty Counter, an online store offering a range of beauty products, from skincare to makeup, bath, and body products. She married her husband, Jacob Mayo, on June 5, 2021.
The ceremony occurred at Willie and Korie's farm in Louisiana, followed by a fun-filled reception that ended with fireworks and a rainy night. Bella's mom celebrated her daughter's union on Instagram, gushing about her "baby girl" being married, as she wrote:
"Our BABY girl got married last night, and we are living the dream! The last of our daughters, so ALL of the biggest, best emotions happening right now! [...] Let me just say @bellarobb and @jacobdmayo we adore you! Bella, you were the most stunning, fun bride. Jacob, the cutest, sweetest groom!"
Rowdy Robertson
Rowdy is the youngest of the Robertson brood. He celebrated his 20th birthday last year on December 10. Unlike his siblings, Rowdy isn't very active on social media. He made his first Instagram post in May 2021.
His bio—which has the rainbow flag next to his name—indicated that he is also a supporter of The Trevor Project. This non-profit organization helps to uplift the LGBTQ community and advocates for its members' mental health.
Based on the few posts on Rowdy's page, he seems to have a strong bond with Korie, who also shared a loving birthday tribute to her son in 2021. As she celebrated him for becoming a man, Korie also encouraged Rowdy to strengthen his faith in God before declaring her love for him.
Moreover, Rowdy commemorated the 10th anniversary of his biological father's passing on August 31, 2022. Telling his followers how much he missed his dad, he revealed that he would have been 60 years old on that day, saying:
"What I miss most about him was the way he tried his very best to do what was best for me. His actions were always centered trying to do what was best for me."
Rowdy, also a fan of Lady Gaga, added that his father may not have been a "perfect person," but for him, he was "the perfect father." He felt happy to have known his biological dad and shared his conviction that he would see him again "someday soon!"
Please fill in your e-mail so we can share with you our top stories!