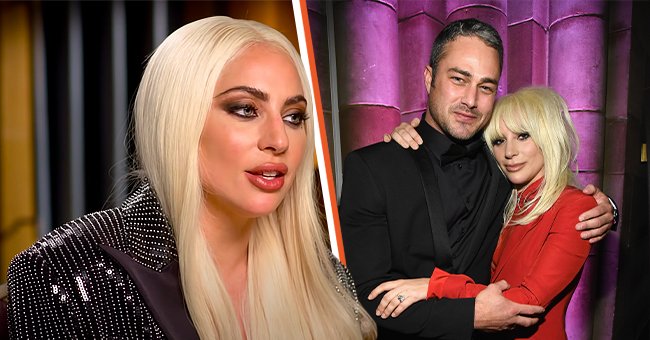 Getty images | Youtube.com/BuzzFeed UK
Delving into Taylor Kinney and Lady Gaga's Relationship after Their Unexpected Split
Taylor Kinney and the "Shallow" songstress, Lady Gaga, were the embodiment of a perfect relationship. Yet, years after their split, Kinney came under fire for liking a shady comment on Gaga's Instagram.
Fans far and wide envied the Oscar-winning singer Lady Gaga and "The Other Woman" actor Taylor Kinney's relationship. The duo met in 2011 while shooting Lady Gaga's iconic "Yoü and I" music video.
Kinney, an actor playing Gaga's love interest in the video, went up and kissed her. The unexpected move startled the singer, and when the cameras cut, she slapped Kinney. While this bold move seemed awkward, he went up and kissed Gaga again during the next take.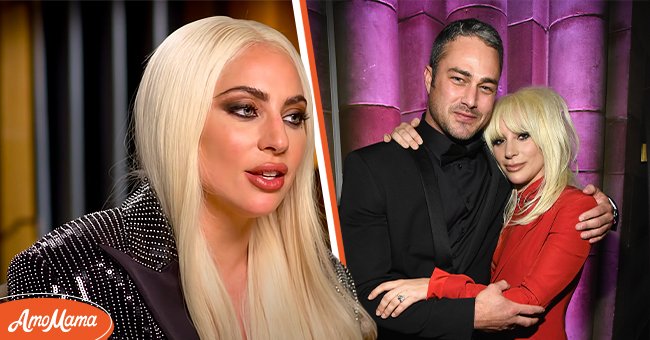 Left: Singer Lady Gaga, real names Stefani Germanotta | Photo: Getty Images. Right: Lady Gaga with actor Taylor Kinney. | Photo: Youtube.com/BuzzFeed UK
It was not a very impressive first impression, but Gaga later admitted to Ellen DeGeneres that while the overture confused her, she did not mind it at all. The "Rain on Me" singer retold the events leading to their first kiss, as reported by Instyle:
"We were in the middle of this scene, and I remember that he kissed me, and it wasn't scripted for him to kiss me. I was sort of like, 'Uh, you know, was that real or was that fake?'"
When Kinney did not answer, they continued filming, but the two reportedly began dating a month after the video's release. Two months later, they became paparazzi-photo-official.
On Valentine's day of 2015, Kinney popped the question by first presenting the "Million Reasons" singer with a ring pop. After she said she would marry him, he popped out a heart-shaped diamond ring.
They soon became the dream couple always in the public eye, and many felt Gaga's engagement ring was so beautiful it deserved to feature in a Disney princess movie.
Despite being a star and Kinney a renowned model and actor, Gaga did not wish for an over-the-top wedding for her and her beau. She pictured them getting hammered and saying their nuptials in a courthouse.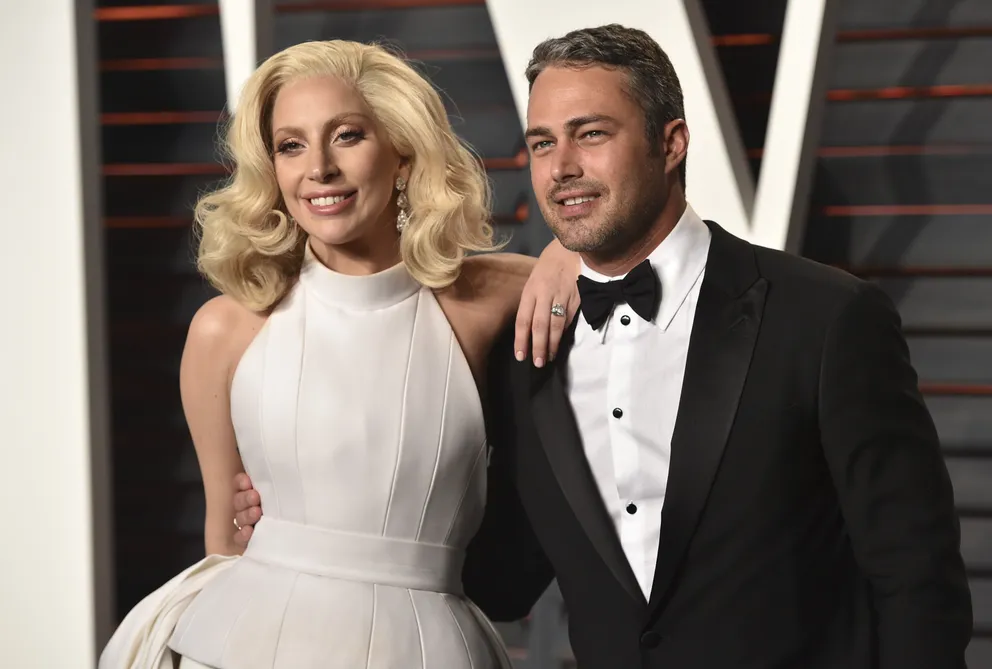 Taylor Kinney and Lady Gaga on February 28, 2016 in Beverly Hills, California | Source: Getty Images
It was no secret how much fans and celebrities alike were invested in the Gaga-Kinney romance, but like any good thing, theirs came to an abrupt end, to the chagrin of many.
In 2016, five years after the couple got together and one year after they got engaged, the couple called it quits. The breakup was shocking. Gaga announced the split on her Instagram page, writing:
"Taylor and I have always believed we are soulmates. Like all couples, we have ups and downs, and we have been taking a break."
She shared that they were both ambitious artists who hoped to work through long-distance and complicated schedules to continue with the simple love they always shared.
Continuing the emotional announcement, she asked her fans to keep rooting for them as they encountered life challenges as everybody else did. She ended the lengthy post with a confirmation that they still loved each other.
THEIR RELATIONSHIP AFTER THE SPLIT
While most breakups often mean that couples no longer get along, the same cannot be said about the "Here and Now" actor and his ex-fiancée.The two have maintained a close relationship, despite their failed engagement.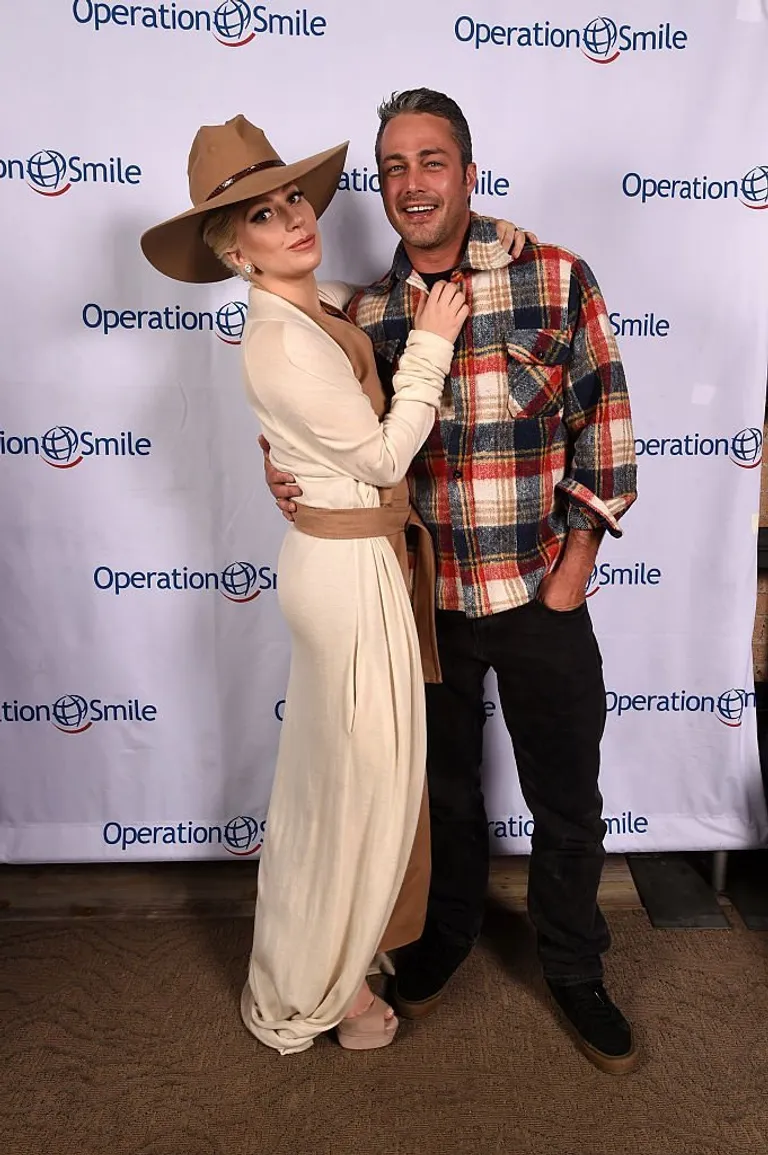 Lady Gaga and Taylor Kinney on March 12, 2016 in Park City, Utah | Source: Getty Images
The two continue to stay friends and support each other in their projects. An insider spoke to Us Weekly, saying that the exes are still very close, but only as friends:
"Gaga and Taylor talk or text every single day and meet up when they're in the same city, but nothing romantic is happening between them."
Gaga shared that Kinney was supportive of her work and even sent her flowers before her Super Bowl performance. He also shared how proud he was of her for her performance on "A Star Is Born."
He wished her the best, even before he ever saw the film. Gaga also supported Kinney on his show "Chicago Fire." And while their relationship, unlike most, remains enviable years after their split, one incident almost broke that bond.
Based on his role as a lieutenant on "Chicago Fire," Kinney is used to finding himself amid extreme blazes. But in 2019, he had to extinguish a different type of fire after he accidentally liked a shady comment on his ex-fiancée's Instagram.
Following their split in 2016, fans have begged for them to get back together for years. In 2019, fans were incredibly hopeful that the two would rekindle their flame after Gaga called things off with then-fiancé Christian Carino.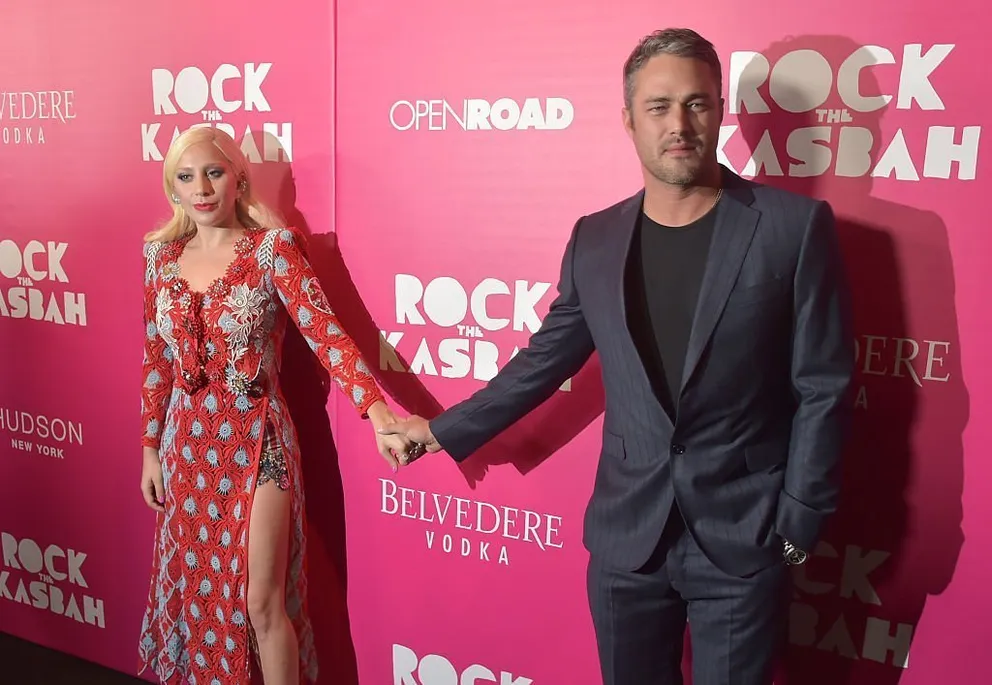 Lady Gaga and Taylor Kinney on October 19, 2015 in New York City | Source: Getty Images
However, one commenter felt that Kinney had dodged a bullet by breaking off his engagement with Gaga, and he expressed as much. The comment would have passed on as any other, seeing as Gaga is used to online trolls.
However, what happened next almost broke the internet. While Kinney did not reply to the comment, he liked it. Eagle-eyed fans soon brought this to everyone's attention.
One fan said they had lost all respect for Kinney, and the star had to apologize to Gaga and the masses, saying that he had "liked" the comment accidentally. He then shared that he was proud and happy for Gaga, whose real name is Stefani Germanotta.
While fans have not gotten over the couple's split, Gaga and Kinney have since moved on. Following their highly publicized breakup in 2016, the "Just Dance" singer started dating Christian Carino in February 2017.
They got engaged that November, but in February 2019, they ended their engagement. Gaga was then linked to Dan Horton after the two were spotted kissing during a brunch date five months later.
While reports say she seemed happy with Horton, she announced that she was single only three months later. In December, the "I'll Never Love Again" singer began dating Michael Polansky, a tech entrepreneur, becoming Instagram official in February 2020.
On the other hand, Kinney has maintained a low dating profile since the split and has only been linked to one woman. In March 2020, Kinney posted an Instagram video of the two dancing to "Heartbreak Medication" by Jon Pardi.
Fans believe that their relationship must be romantic based on the song lyrics. Even though he has continued to share photos of the woman, she remains a mystery as he has never shown her face nor tagged her in his posts.
Please fill in your e-mail so we can share with you our top stories!