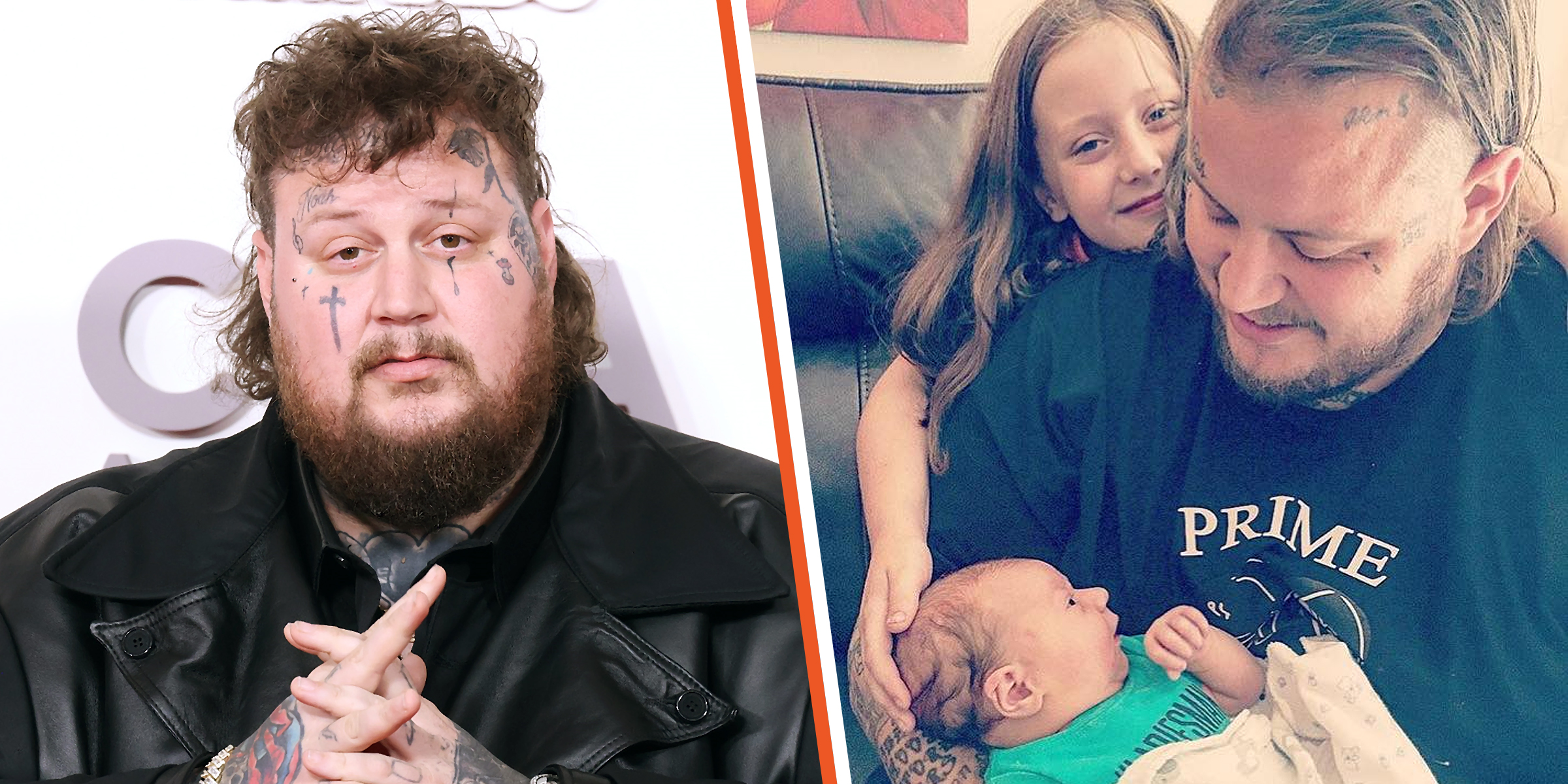 Jelly Roll with His Kids | Source: Getty Images | facebook.com/TheRealJellyRoll
Jelly Roll's Kids – Facts about His Daughter's & Son's Lives
Jelly Roll is a talented singer and rapper. The singer is a proud father, and when he is not making music, he likes to spend quality time with his children. Jelly Roll's kids occasionally appear on the singer's social media and fans can't get enough of how adorable they look.
In an industry where most celebrities prefer keeping their children out of the spotlight, Roll doesn't shy away from sharing adorable photos of his kids.
While he frequently shares details about his daughter on social media, he keeps info about his son under wraps. Here is what we know about Jelly Roll's kids.
Bailee Ann Had a Rocky Relationship with Her Mother
Rolls' daughter, Bailee Ann, was born on May 22, 2008, after her father left for prison. When Ann turned 13, Roll revealed on his Instagram page that when his daughter was born, he decided to change his life and go after his dreams.
Ann's existence changed her father's life for the better. When Roll came out of jail in 2009, he wanted to be a good example of the men in his daughter's life. So he vowed to become a great father to Ann and began building a relationship with her.
While Roll may have gone through many challenges in life, that didn't stop him from pursuing his dreams.
Initially, things were not easy for Roll as Ann's mother wouldn't let him see her because she wanted assurance that the singer would be consistent and present in their daughter's life. The two ended up having a custody battle, and eventually, Ann's dad got full custody.
Ann's mother had struggled with drug addiction at the time, which affected her relationship with her daughter. So staying with her mother wasn't conducive for Ann, and she needed to get away from the situation.
In 2022, Ann shared a touching post on her Instagram page and revealed that she had a rocky relationship with her mother while growing up and was glad they were working on it.
Though Ann didn't get to have a close bond with her biological mother, she has a beautiful relationship with her stepmother, Bunnie XO. The two are very close, and Ann frequently shares photos of their fun moments on social media. She refers to her as mom and considers Bunnie her mentor and idol.
In August 2022, Ann started high school. It was a big moment for her father, and he shared a post to celebrate his daughter's huge milestone.
Bailee Ann Performs Alongside Her Father
Ann is a talented young girl. Besides singing, she possesses excellent presenting and interviewing skills. A few years ago, she interviewed her parents on her stepmother's podcast, ''Dumb Blondie.''
Ann built her confidence at a young age and has since performed with her father in front of thousands of people at different concerts and festivals.
Jelly Roll Doesn't Say Much about His Son
Roll's son, Noah Buddy DeFord, was born in 2016. While DeFord's mother's name is unknown; the singer met his wife Bunnie XO a year before DeFord was born. In an Instagram post, the singer revealed he doesn't share information about his son because of his respect for his mother and her privacy.
But in 2022, Roll's son attended his concert for the first time, and the singer shared a photo of them that was taken backstage. Jelly Roll's kids had a special bond with their grandfather before he died. Roll once shared a photo of memories his children created with their grandfather before he passed on.
While Roll may have gone through many challenges in life, that didn't stop him from pursuing his dreams. Today, he is known for his hit songs and joins the list of promising country singers like Laine Hardy, Luke Combs, among others.
Please fill in your e-mail so we can share with you our top stories!