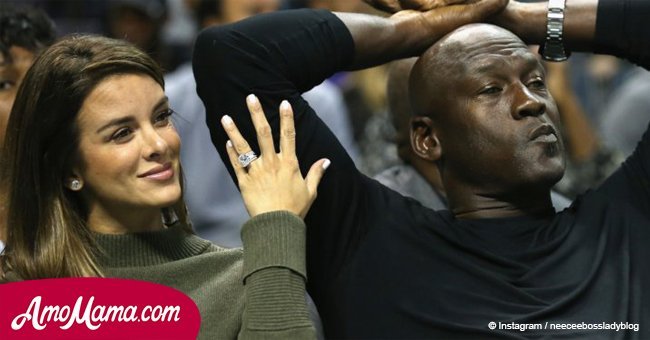 Meet the kids of the richest black billionaires in the world according to Forbes

Many of them have followed in their parents' footsteps.
Business Insider takes a look at the lives of the children of some of the world's richest black billionaires.
Many of them have taken the same path their parents took, such as being an athlete or running an oil company.
One of the most famous black billionaires around is Michael Jordan. He is considered one of the greatest basketball players of all time.
With an estimated net worth of $1.65 billion, Jordan is also one of the richest African Americans.
Jordan has five children, including a twin boy and girl. The twins came to his life in 2014.
Like him, his son Marcus Jordan has a knack for playing basketball. From 2009 to 2012, Marcus played basketball at the University of Central Florida. He scored an average of 12.3 points per game.
Marcus also became a businessman like his father. He opened a boutique sneaker shop in Disney World called Trophy Room. The shop was inspired by his dad's collection of awards
Another famous black billionaire is 71-year-old Mohammed Ibrahim. The Sudanese-born owner of a huge telecommunications company now lives in the UK.
With a net worth of over $1.1 billion, Ibrahim has been helping poor African citizens through the Mo Ibrahim Foundation.
His daughter, Hadeel Ibrahim, has been helping him run the foundation at a young age. She became the foundation's executive director at only 22 years old.
What's more, she is a member of the United Nations Secretary General's High-Level Panel on Humanitarian Funding.
She also sits on the board of the Clinton Foundation, among other prestigious organizations.
Hadeel also helps promote collaboration between Africa and the US by acting as co-chair of the Africa Center in New York.
Her philanthropic efforts have been recognized. She and her father received the David Rockefeller Bridging Leadership Award.
Please fill in your e-mail so we can share with you our top stories!