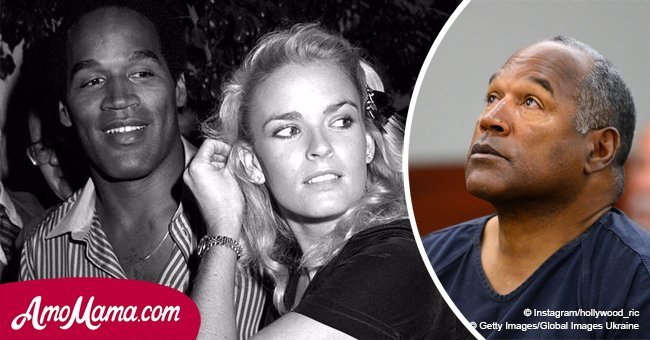 OJ. Simpson finally 'confesses' to murdering his wife Nicole Brown
Orenthal James Simpson, more commonly known as O.J., has been the subject of a lot of controversy regarding the murders of Nicole Brown and Ron Goldman.
Although he was accused of killing them back in 1994, he was acquited. Many people throughout the years believed that he did, in fact, commit the crimes, but others think that he is innocent.
No one knows for sure what really happened that night, or who killed Brown and Goldman, but now the controversy has risen from the ashes after an interview from 2006 resurfaced, as reported by TMZ.
Judith Regan, the famous author, was the one sitting in front of Simpson while he told her his story. The existence of the interview was of public knowledge, according to Terrence Ron, the producer of O.J. Simpson: The Lost Confession, but he claimed that FOX had lost the footage.
The interview was aired for the first time on Sunday, March 11, 2018, and shocked quite a lot of people. Many are considering the piece as a blunt confession regarding the 1994 murders,
According to Fox News, the former football player walked Regan through the facts that took place that night in a hypothetical situation. But the way that Simpson told the story led suspicions to be raised.
He started by saying that his friend, which he called 'Charlie,' told him that Brown and Goldman were romantically involved and that they had driven to her house with a cap, a knife and a pair of gloves.
As reported by TMZ, he found Goldman roaming around the property and got angry, At one point, Brown appeared, telling Simpson to get off her property. Upon saying this, the 70-year-old told Regan that he 'hypothetically' hit her in the face with the blunt part of the knife before killing them.
What shocked people was how clearly and in detail The Juice, as he was known, talked about his hypothetical actions. Plus, during that time, he realized that he was talking in the first person and started grinning and laughing about the situation, which seemed odd to many people.
Please fill in your e-mail so we can share with you our top stories!