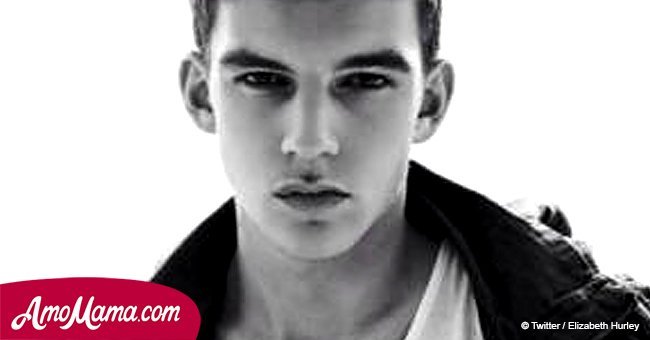 Nephew of famous actress was stabbed multiple times on the street

Learning that a family member or a close friend is in the hospital is one of the most worrisome feelings people might experience.
Elizabeth Hurley knows it firsthand. Her nephew, 21-year-old Miles Hurley, was found next to another man lying on a street in Nine Elms, South West London, on March 8, 2018. Both of them had several stab wounds to their backs.
According to Faith Family America, Miles and his friend were taken to the hospital immediately. The police believe that they were attacked by a group of males who got out of a vehicle, stabbed them, and fled the scene.
They added that their wounds were not life-threatening. As soon as Elizabeth knew what had happened, she left the set of The Royals, the series she has been working on since 2015, and went to London to be next to him.
She was spotted at Heathrow airport on March 9. Elizabeth and Miles are very close and he spoke about their relationship in 2013, admitting that she has been very supportive of everything he has done.
He pointed out that the best advice he got from her was to enjoy a lot, work hard, and be nice to everybody. Miles has followed his aunt's footsteps as he became a model.
Up to date, he has worked for important fashion brands and companies such as Roberto Cavalli and Dolce & Gabbana. His modeling journey began at the age of 13.
A scout spotted him working on a stall in London's Camden Market and hired him to work for Next Model Management. After dropping his mother's surname and taking Elizabeth's one, his career skyrocketed.
Not only Elizabeth's fame has helped him. She has been very involved in his career as she usually sits on his meetings and shares some pieces of advice during photo sessions.
The police finally admitted that no arrests have been made and that they were still investigating who the criminals are, reported Mirror.
Please fill in your e-mail so we can share with you our top stories!