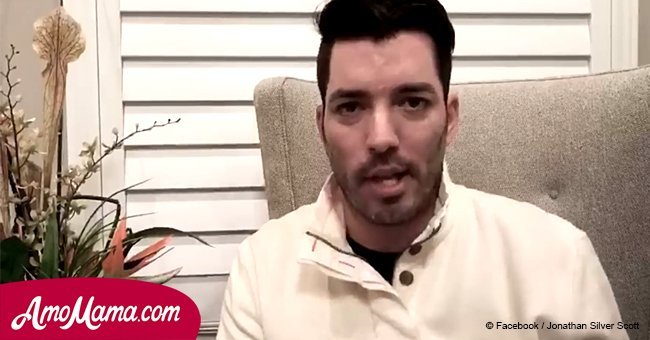 Emotional plea of 'Property Brothers' star Jonathan Scott after weeks of silence

Property Brothers star Jonathan Scott is tired of seeing the hate being spread in the comments on his social media pages.
Jonathan Scott, one half of HGTV's Property Brothers, is best-known for helping people build their dream homes, and he's also in favor of seeing women achieve their dreams
According to a PolitiFeed report, when he made a statement about supporting the Women's March earlier in 2017, he saw an overwhelming amount of negative messages on his Facebook page.
Scott also had plenty of loving, supportive words, but it was the hateful ones that caused him to film and post a video for all of his Facebook followers.
The reality TV star spoke about his incredible fans that share insightful comments and stories but mentioned the cruel people that write in his posts. His pages are not the place for hate and cyberbullies have a lot to learn in life.
Scott wanted to clear up that the adage of 'If you don't have something nice to say…" doesn't mean that you have to conform; you just need to learn to respectfully disagree.
The us-against-them mentality is hurting people and making it harder for people to disagree without it turning into a vicious fight.
Hopefully, more people start learning to say nicer things and work harder at maintaining decorum even when talking to people they disagree with.
"My social media is a place for all of us to inspire each other and build each other up, and there's no need to try to tear us apart and always attack other fans."
Jonathan Silver Scott, Facebook, January 21, 2017.
The intent of his original post and the ensuing video, Scott said, was to convey his belief in human rights, equality and kindness, and to describe the inspiration he felt by seeing women, all over the world, come together to express their peaceful passions for justice.
The point of Scott's message is, at its core, a great message to hold onto, especially in light of recent political tension and divisiveness.
Please fill in your e-mail so we can share with you our top stories!