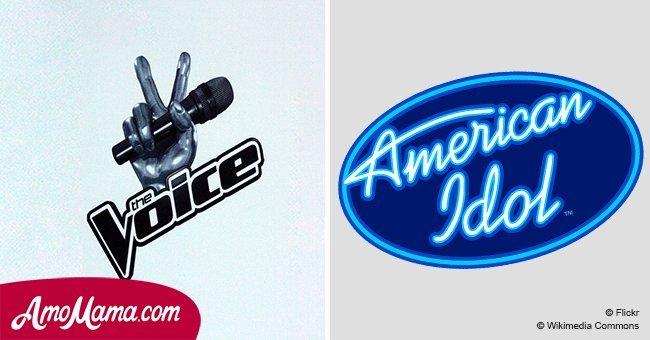 The Voice' and 'American Idol' fans clash over which show is best competing for time spots
The fans of both shows are going crazy over which show is the best.
Both American Idol and The Voice are in the same time slot every Monday and the fans are going against each other, defending their respective favorite shows.
The two opposing sides firmly believe that their show will be the one with the highest ratings, as shared by Pop Culture.
Fans of American Idol are ecstatic about the show's return even though it is now aired on ABC instead of FOX. They have been pointing out that the show's long history and "cultural impact" makes it the number one show.
American Idol fans also suggested that the high-profile panel of judges, consisting Katy Perry, Luke Bryan, and Lionel Richie, are huge factors in getting high ratings.
An American Idol fan named Daniel Diaz wrote on Twitter, 'After 13 seasons The Voice has yet to produce a single STAR. Meanwhile, American Idol has singers that finished ninth that have amazing careers. Sorry but facts are facts.'
As for the fans of The Voice, they believe that the NBC show is a bigger and better version of American Idol. They also claimed that the coaches, Adam Levine, Alicia Keys, Kelly Clarkson, and Blake Shelton, are far better than the judges on the ABC show.
Randy Brown, a fan of The Voice, wrote, 'I tried American Idol, but it's a no-go for me. For me, The Voice wins hands down.'
Even though they were arguing over which show is the best, they still have the same opinion that they should not have been left with no choice but to pick between the two sing-off shows.
Most of them questioned why both shows are being aired in the same time slot.
The Voice airs every Monday and Tuesday at 8 p.m. ET on NBC, while American Idol airs every Sunday and Monday also at 8 p.m. ET on ABC.
Please fill in your e-mail so we can share with you our top stories!