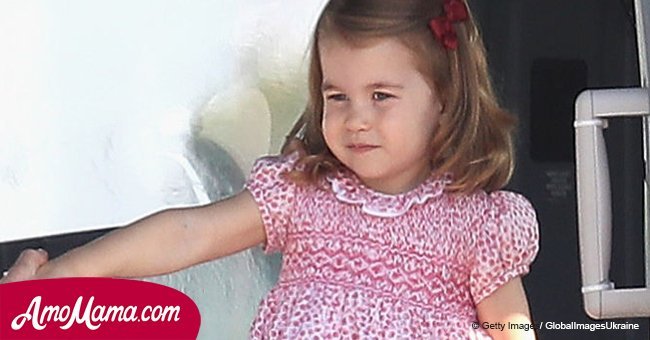 Princess Charlotte is reportedly becoming known for one thing and the Royals love it
Despite her young age, the little princess is already beginning to show signs of the personality she will grow into.
Princess Charlotte is just 2 years old, but already her father, Prince William, says that she is developing a wonderful personality.
As reported by All Cute All The Time, the daughter of the Duke and Duchess of Cambridge is turning into an absolutely adorable toddler.
Seemingly living in a fairytale, Charlotte lives in a castle, and flits easily from country to country on private airplanes, and her great-grandmother is the Queen of England, ruling over the entire Commonwealth.
But while she lives a life so different from the rest of the world, Prince William feels his daughter is just like any other 2-year-old little girl in her vivacious and happy personality.
According to William, Charlotte is quite the little entertainer, and enjoys delighting everyone with her silly antics.
At a reception following a service that marked Commonwealth Day at Westminster Abbey, William was talking to the Maltese prime minister, Joseph Muscat, his wife, Michelle, and twin daughters, 10-year-olds, Etoile Ella and Soleil Sophie.
The crowd in attendance happily enjoyed the dancing of Ngati Ranana, the London Maori Choir. While they watched, William chatted away to Muscat and his daughters, explaining that his own daughter loves nothing more than to dance.
Apparently, the twins were highly amused at the thought of the little princess dancing around, and pleased to hear she is such a happy child.
According to the Duke, his daughter's favorite pastime is entertaining others and dancing, and that she is always "full of fun and excited energy."
The Duke and Duchess are welcoming their third child in April 2018, and Prince George and Princess Charlotte will soon meet their little sibling. Surely Charlotte will be a wonderful older sister with her desire to entertain!
Please fill in your e-mail so we can share with you our top stories!