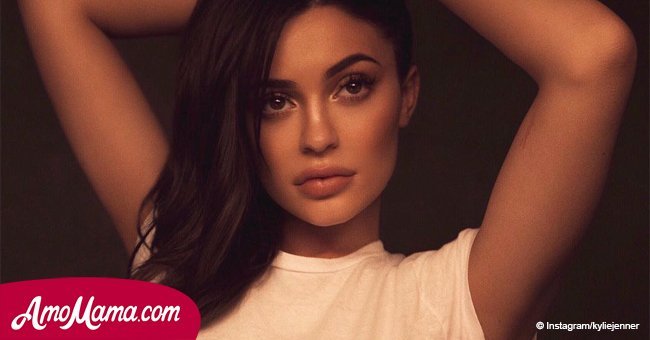 Kylie Jenner's newest photo of baby Stormi blasts the internet

Celebrities are always the center of attention, and their whereabouts are followed by their fans religiously. That includes their children, who also become celebrities.
In Kylie Jenner's case, her daughter, Stormi, who was born on February 1, 2018, only increased her already famous status. People are more interested in her than ever.
Although she kept her pregnancy a secret, not letting anyone know what was going on or if she was ok, she has now become more open when it comes to showing her baby off, as reported by E! News.
She recently took to Snapchat to share a little glimpse of Stormi. During a 24 hour-period, her fans and followers were able to enjoy the sight of the new Kardashian baby.
The 1-month old appeared on camera dressed in a pink onesie, snoozing away with her arms up, completely oblivious to the millions of people watching her around the world.
According to the source, Kylie also used her Twitter account to answer some questions related to her pregnancy. She told her fans everything; from her 40-lb weight gain to her new craving for Eggo waffles.
The Keeping Up With The Kardashians star is loving her new role as a mother and enjoys seeing Stormi forming bonds with the other members of the family, as well as her friends.
On March 12, Kylie posted a photo of her grandmother, MJ, holding Stormi in her arms. The love between them could be seen in the great-grandmother's smile, while Stormi was busy sucking on her pacifier.
As reported by E! News, the baby's birth strengthened Kylie and Tavis Scott's relationship. Now that they have a child together, only they know how meaningful it is to see their baby smile for the first time.
The famous and proud parents will continue to watch their little bundle of joy grow more and more beautiful, while always being there to help and guide her along the way.
Please fill in your e-mail so we can share with you our top stories!