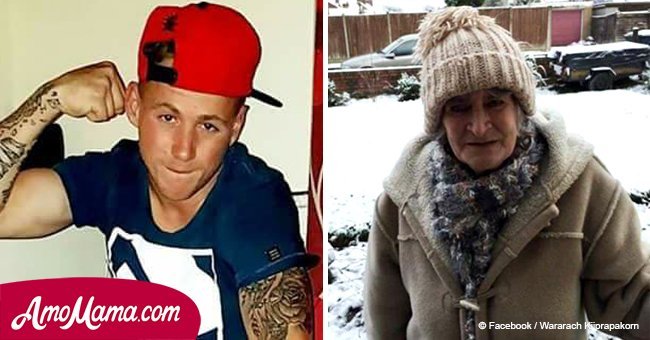 Drunk 26-yr-old raped a pensioner and smothered her to death before stealing her wedding ring

A frail 72-year-old woman was allegedly raped by a drunk 26-year-old man who then smothered her with a pillow.
Craig Keogh is accused of raping and then murdering Jane Hings during a drink and drug-fuelled attack in the early hours of September 24, 2017. Keogh knew Hings because he had walked her dog on occasional times.
Birmingham Crown Court heard that Mrs. Hings was found dead in her bed at her bungalow in Fleckney, Staffordshire. Prosecutor Mary Prior said Keogh had been on a night out in Oadby before getting a taxi home, walking to Mrs. Hings' home and breaking in.
The Daily Mail reported that Prior told the jury that aside from raping Mrs. Hings twice that night and killing her, Keogh also stole her wedding and engagement rings from her finger, took her purse, handbag, cash, and other items.
He was described as being aggressive by two pub workers, who told jurors he had offered to sell them cocaine that night. Mrs. Hings is believed to have died in the early hours of that fateful Sunday, between the hours of about 1.20am and 2.30am.
In a statement issued after Keogh's arrest, Leicestershire Police said: "A 25-year-old man has been charged with murder following the discovery of a woman's body in a bungalow in Fleckney."
Keogh denied her murder, burglary and two counts of rape. He told officers that she was still alive when he left her bungalow. The criminal also claimed he had sex with Mrs. Hings on a previous occasion, and she had given him £200 that time.
However, jurors heard evidence from forensic pathologist Stuart Hamilton that conflicted with Keogh's version of events. Dr. Hamilton said Mrs. Hings had suffered injuries that would have made the sex too painful for it to be consensual.
Dr. Hamilton told jurors about other injuries he found on her body, and they looked at computer-generated images showing some of the injuries.
Mrs. Hings' injuries included bruises and scratches on her face and torso, bruising to her right arm consistent with it being gripped, deep bruises to her ribcage, and deep bruising to her neck.
Dr. Hamilton said her death was caused by smothering from something covering her nose and mouth, such as a pillow or a hand. Friend and neighbor Amee Niezawitowski said: "It's so sad. Jane was such a kind and thoughtful person."
Please fill in your e-mail so we can share with you our top stories!