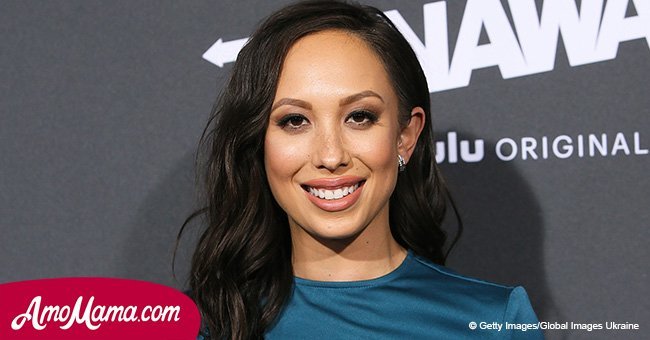 DWTS' pro Cheryl Burke makes an announcement that fans are not going to like

Looks like there will be no photos, videos or updates from the diva for an indefinite period of time.
As reported by Closer Weekly, the Dancing With the Stars pro dancer Cheryl Burke stated via an online post that she will be inactive for a while from social media as she needed to deal with personal things.
She explained that she truly needed to go incognito from social media as some personal things could not wait. Anticipating that her absence would disappoint her fans, Burke thanked them for their understanding.
In her message, she also urged her fans to express their love and appreciation every day towards people whose presence meant a lot to their lives.
Burke advised her followers to speak to their loved ones every day, implying not to take valuable people for granted.
No further details about her personal obligations were revealed in the post. However, it has drawn a lot of theories from her fans about what the situation at hand could be.
Some have speculated that Burke's offline phase may have something to do with her boyfriend Matthew Lawrence. She had previously spoken up about their relationship and had asserted that he was supportive of her.
Burke had highlighted the normalness of their relationship, revealing that they would enjoy sitting next to each other on the couch, staying up late and binge watch TV programs.
She admitted that life had its own share of pressures for both of them since she was a famous dancer and he was an actor.
However, she maintained that all the baggage that came with being famous and not having a stable job was released since they understood each other well.
Speaking about her future plans with Lawrence, Burke shared that she would definitely consider getting engaged to him and raise a family together.
She also indicated that marriage was a topic that they had discussed, and they would take that step whenever they felt the time was right. On a side note, she hoped that wedding bells were not very far away from ringing.
The couple had apparently discussed their future plans thoroughly, as Burke also spoke about them having children. She stated that she would love to have three children eventually but was excited about having one healthy baby first.
The acclaimed dancer sounded happy when she shared that she and Lawrence were interested in taking a step-by-step approach to their relationship, by getting engaged, moving in together and tying the knot before having a baby.
Please fill in your e-mail so we can share with you our top stories!