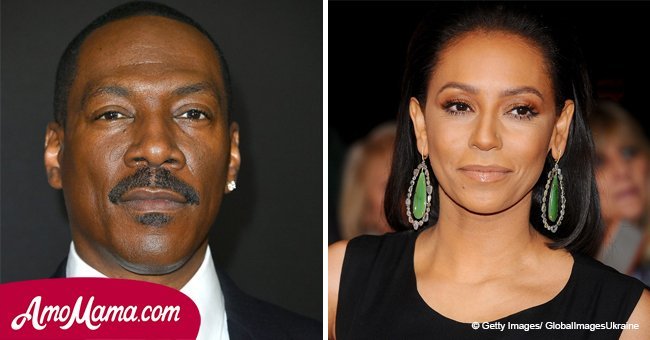 Eddie Murphy 'isn't interested' in seeing 10-year-old daughter he had with Mel B

The 56-year-old actor and comedian, Eddie Murphy, has a daughter with former Spice Girl, Mel B. Murphy has no contact with his daughter.
Mel B and her ex-husband, Stephen Belafonte, were in court on March 14, 2018, to discuss the terms of their divorce. Belafonte wants step-parents right to the 10-year-old Angel.
As reported by Daily Mail, the court that Murphy is 'not interested' in spending time with Angel. Belafonte has raised her as his own daughter while married to Mel B.
Mel B doesn't want Belafonte to have parenting rights, forcing the court the reach out to Murphy to discuss Belafonte's rights, but to no avail.
Belfanonte's lawyer told the court that his legal team had reached out to Murphy, but explained that h 'has had no contact with the child.'
As per the divorce papers, Mel B and Belafonte decided to sell their $7 million home in Las Angeles and split the proceeds.
Mel B was also ordered to pay the $10,000 she owed Belafonte for repairs towards the house after Belafonte already paid his share of $10,000.
The couple divorced in December 2017 after a six-month battle involving 'lurid tales of kinky sex, drug and alcohol abuse.' They also made headlines after rumors of domestic violence did the rounds.
Belafonte was given joint custody of the 10-year-old Angel, but that wasn't enough for him. He returned to court to fight for step-parent rights.
The 42-year-old step-father was accused of showing Angel inappropriate video content, such as videos of ISIS beheadings. He vehemently denies the claims.
He told the court that he 'has never and would never show ISIS videos' to their children. He also added that Mel B's sudden decision to cut him from his daughter's life is having a 'detrimental effect' on Angel.
Please fill in your e-mail so we can share with you our top stories!