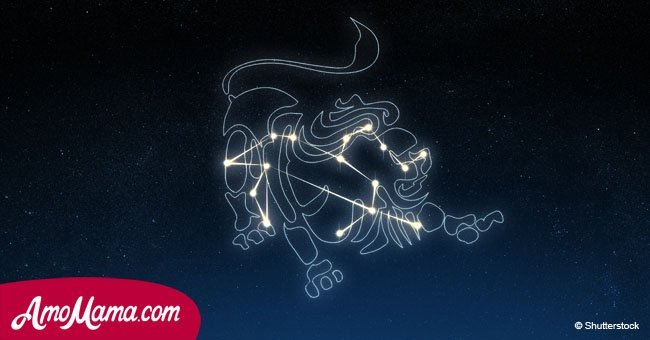 Here's the 4 most powerful Zodiac signs and their hidden traits

Which are the four most powerful signs in the Zodiac?
At the root of the study of Astrology is the concept that according to the Zodiac sign and the natural element a person belongs to, there are certain characteristics define our personality, our strengths and our abilities.
According to the Zodiac, some of the signs are more powerful than others and have stronger personality traits that may help that person to succeed.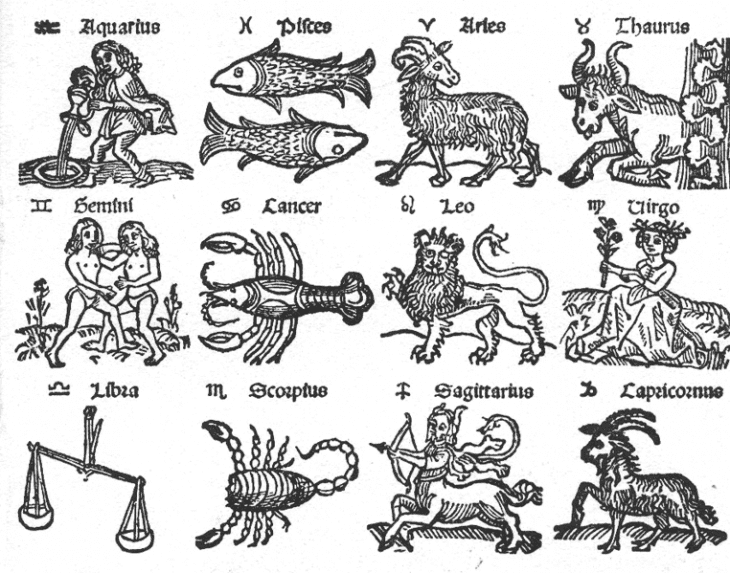 Source: Wikimedia
MEET THE FOUR MOST POWERFUL ZODIAC SIGNS
ARIES – 21ST MARCH TO THE 20TH OF APRIL
Aries is one of the strongest star signs in the zodiac. Fiery Aries natives are full of energy and vitality, with an intense and adventurous personality. They don't fear anything, and they're always willing to take on new challenges. They have strong leadership traits and a lot of self-confidence.
Aries are nonconformist, passionate and impulsive, which may sometimes have them confronting authority figures head-on. They're not afraid of sharing their point of view on any subject. Once they have espoused a point of view, they are hard to dissuade and very obstinate.
So the Aries virtues are leadership, energy, and fearlessness.
Some famous people who were born under the sign of Aries are:
Johann Sebastian Bach
Maya Angelou
René Descartes
Harry Houdini
Billie Holiday
Charles Chaplin
Lady Gaga
SCORPIO – 24TH OF OCTOBER TO THE 22ND OF NOVEMBER
Scorpios have a very strong personality, and are incredibly focused and intense. Their passion, verging on obsession, is what makes them such a force to be reckoned with. They are unstoppable, and cannot be diverted from their ultimate goals once they have made their decision.
Scorpios can be very critical, arrogant, touchy and can be difficult to cope with on a daily basis. In love, they are completely devoted to their partner and are invariably faithful. Woe be to the lover who cheats on a Scorpio!
So the Scorpio virtues are determination, constancy and unswerving focus on their goals.
Some famous people who were born under the sign of Scorpio are:
Pablo Picasso
Marie Anotinette
Jimmy Kimmel
Leonardo DiCaprio
Katy Perry
Ryan Gosling
CANCER – 22ND OF JUNE TO THE 23RD OF JULY
Cancer natives may have a reputation for being hesitant and timid, but they are also very strong and persistent people. Cancerians may sometimes lack social skills, but they are people with an unshakable belief in themselves and in their own competence. They are fierce, tenacious fighters, and have a very ambitious personality, in their professions and in their love life.
A Cancer man or woman will demand a lot from their friends and partners, but they are generous and loving in their affections and loyal to a fault.
So the Cancer virtues are their self-confidence, which helps them realize their dreams, and their perfectionism.
Some famous people who were born under the sign of Cancer are:
Gustave Klimt
Julius Caesar
Meryl Streep
George W. Bush
Frida Kahlo
Prince William
LEO – 24TH OF JULY TO THE 23RD OF AUGUST
Probably the strongest sign of them all is, of course, Leo. Leo's most distinctive traits are their dominant character, their arrogant self-assurance and their sense of entitlement. Leos are Royalty and they know it.
Leos face adversity with tranquil confidence that they will overcome it - and such is their self-assurance that they almost always do! They are born generals and strategists and always have a winning plan up their sleeve. Their belief in their own strength is what occasionally makes them come across as arrogant and stubborn.
So the Leo virtues are are their charisma, their persuasive charm and their determination to succeed.
Some famous people who were born under the sign of Leo are:
Andy Warhol
Barack Obama
Madonna
Louis Armstrong
Jacqueline Kennedy Onassis
Amelia Earhart
Please fill in your e-mail so we can share with you our top stories!