Prince Charles met Diana while dating her older sister. How did he end up marrying Diana?
They tied the knot after a whirlwind courtship.
As reported by Pop Sugar, Princess Diana first met Prince Charles in 1977 while he was dating her older sister, Lady Sarah McCorquodale.
In 1980, Charles ended his relationship with Lady Sarah and that was the time that he became interested in Diana.
The People's Princess watched the prince play polo during a getaway with her friends in the English countryside. The two struck up a romance from there, according to Pop Sugar.
Their engagement became official on February 24, 1981, and they tied the knot on July 29, 1981, at St Paul's Cathedral.
Their wedding reached a global television audience of over 750 million people and was described as a "fairytale wedding."
Unfortunately, things were far from perfect for the pair. The couple's incompatibility and age difference became damaging five years into the marriage
The Prince and Princess of Wales made headlines around the world when their marriage fell apart during the early 1990s. They separated in 1992.
Charles continued his relationship with Camilla Parker Bowles, whom he had a brief relationship with in the 1970s, and Diana later started a relationship with Major James Hewitt.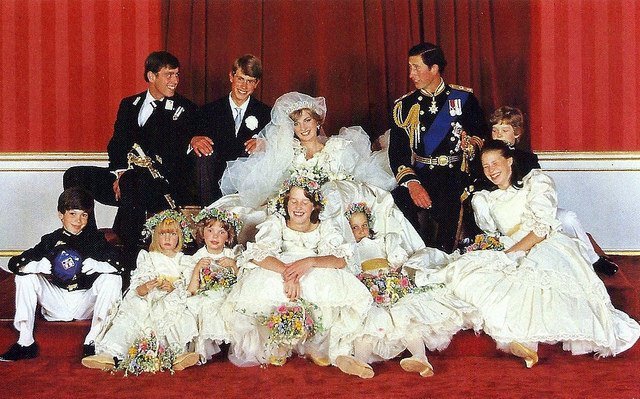 Though she faced many problems, the mother of Prince Harry and Prince William always appeared in public with a beautiful smile.
Diana suffered from an eating disorder. She even attempted to commit suicide on many occasions. She also developed a strained relationship with Queen Elizabeth II.
On December 20, 1995, the Queen advised them to get a divorce through a letter. Diana and Charles both agreed to the terms of their divorce in July 1996 and on August 28, 1996, their divorce was finalized.
Diana was killed in a car crash in a Paris tunnel on August 31, 1997. She was 36 years old. Charles later married Camilla, the Duchess of Cornwall.
As Princess of Wales, Diana was celebrated for her charity work around the world. She also raised awareness and advocated ways to help people with HIV/AIDS, cancer, and mental illness.