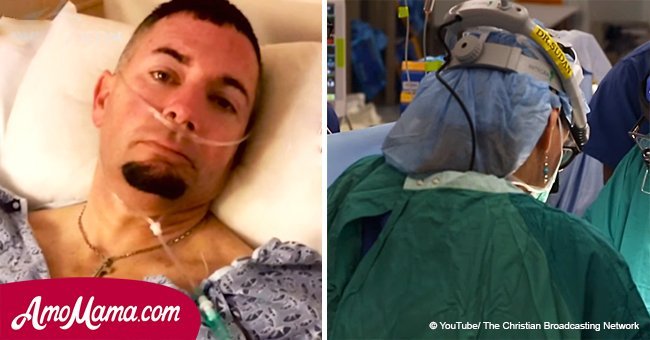 Pastor donates kidney to stranger. But during transplant doctor makes startling discovery
Realizing that the man needed his help, he didn't hesitate to offer up an amazing sacrifice.
Don Herbert and his wife had entered a church one day when they heard music emanating from inside the building. What he didn't realize was that he would meet his fate inside.
Inside the church, the couple met Pastor Tim Jones. As reported by Shared, Jones was about to save Herbert's life.
Herbert had undergone a liver transplant in recent months, but was now struck with another tragedy: his kidneys were failing too, and he desperately needed a transplant.
Without hesitation, Pastor Jones offerd to donate his own kidney to the man he had literally just met.
They needed to undergo a number of tests before this was possible, but miraculously, the two men were a perfect match for one another!
But when doctors opened up Pastor Jones, they made a terrible discovery. After removing the kidney, doctors realized that Jones had an aneurysm.
Having found it, doctors were able to clip it so that it wouldn't become a problem. Had the selfless pastor not offered to donate his kidney, he would also have lost his life because of the aneurysm!
The wonderful pastor's selfless deed may have seemed fantastic, but at the end of the day it must have been a sign from above for him that would help to save him too.
Please fill in your e-mail so we can share with you our top stories!