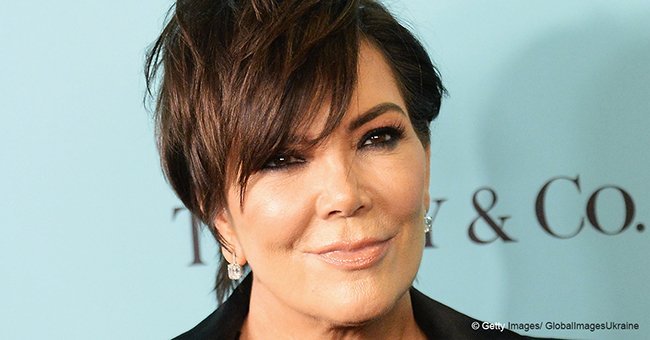 Kris Jenner breaks the silence after reports that Tyga wants a DNA test for Kylie's daughter
- AmoMama brings you reports detailed from 'Daily Mail' of Kris Jenner coming out to address the recent rumours surrounding her new granddaughter.
- Stormi Webster is the first child born February 1 to celebrity couple, Kylie Jenner and Travis Scott.
- It was a big shocker, however, when Kylie's ex allegedly demanded a paternity test saying the baby was his!
In September 2017, American rapper Tyga uploaded a screen grab of a TMZ story about Kylie's pregnancy, captioning it:
'Hell nah that's my kid'.
It was indeed a very controversial one as we had all thought the baby was Travis Scott's, this must have also led to Tyga quickly deleted the photo from his Snapchat account.
The Kardashian clan has since kept mum about the whole drama... that was until now.
Famously called the 'manager,' Kris Jenner has now come out publicly to address the rumors over Stormi's paternity after reports of Tyga 'wanting a DNA test to prove if Travis Scott is the real father of Kylie's baby'.
This she did while in an interview on the Kyle and Jackie O Show on Tuesday where she dismissed the rumours as being 'silly'.
Kris Jenner:
Oh no, no no. I think that was just a bunch of silly rumours as usual. Yeah you guys know better than that.'
This comes after news that Tyga, real name Micheal Ray Stevenson, 'wants a DNA test' just to make sure Travis really is Stormi's father.
Just last month, Radar Online reported that sources close to Tyga, who is already a father by Blac Chyna, said he is demanding a paternity test.
At the time, an insider revealed saying:
'Tyga wants a DNA test because he really thinks that there is a chance this baby could be his.'
According to reports, the source is a friend of Tyga's, which made the news quite reliable as it was quite hard to believe that Kylie and the rapper who'd called it quits in April 2017, didn't completely call off the relationship.
They were reportedly still hooking up for a few months which was well into the time she would have conceived her baby girl, Stormi.
The source continued saying:
'Tyga told friends that he was still sexually active with Kylie nine months ago, when this baby was likely conceived.'
Now that Kris Jenner is dispelling it all as fake news, we wonder just what is going in!
It really is hard to keep up with the Kardashians.
What do you think of the rumors??
Source: Daily Mail
Please fill in your e-mail so we can share with you our top stories!