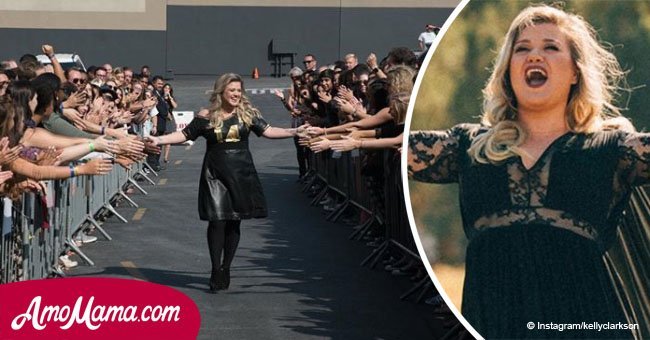 Kelly Clarkson became a huge hit for 'The Voice'. Now insider reveals her future on the show
Although many people were happy about her inclusion in the show, not everyone is completely sure about her future on it.
According to Entertainment Daily, Kelly Clarkson became a huge hit with The Voice loyal fanbase during the two weeks as a coach on the show.
According to Radar Online, ratings soared to the highest in over a year this week, destroying ratings for the competition show, American Idol.
The 35-year-old Grammy winner singer signed a multi-million dollar contract to be a coach on the show and it's surely paying off.An NBC insider explained that they're already sure that she will make a comeback after this season finally ends due to this reaction from fans.
According to a new report, the insider revealed that Kelly "just brings so much to the show" and her future on the program, and her job position, is completely assured.
"It is going to be either the next cycle or the cycle after, depending on Kelly's schedule," the source said.
Right before the premiere of The Voice's season 14 on February 26, 2018, Kelly revealed why she chose to join the show over the American Idol reboot.
She even told reporters that she preferred The Voice mainly "because of the blind auditions" at the 2018 Television Critics Association Winter Press Tour.
"Let's keep it real. I thought American Idol was ending. I'd already been in talks with The Voice … and I gave them fifteen years! I was there every season!" the singer revealed during an interview for Elen Degeneres.
Last month, Kelly made an outrageous debut on the NBC competition series when she described herself as "smart, as well as hot." She quickly became a fan favorite, with some calling her "the best addition ever."
The latest The Voice episode of the show really soared in ratings. It finally raked in a total of 11.7 million viewers.
Please fill in your e-mail so we can share with you our top stories!